inspired at PartnerCon in New Orleans
Workshops make photographers and their buisnesses even better and the 2009 Pictage PartnerCon was no different.
David Beckstead gave an awesome workshop and emphasized shooting for yourself, using hard light, and finding the best in any location. Mike Colon reminded me of the importance to "go big, or go home," but not necessarily with a 200mm f/2. Mike Larson offered so many great ideas in his workshop, including my favorite: have an assistant video you while you shoot & interact with clients. Watch the video and learn from your mistakes!
Joe Buissink continues to inspire me. I finally got a chance to meet & thank Dane Sanders. Dane has given much insight to our business about becoming a Fast Track Photographer with the help of a "Simple Photo Minute" (remember those?). I have much to learn from Professor Jared Platt and thank Melissa Jill for introducing us. I enjoyed soaking up positive energy from Jules Bianchi. Our Denver PUG leader Katie Van Buren shared pearls of wisdom in guiding me through my first PartnerCon (who not to miss) and presented me with a compelling case to use Shoot-Q with Rachel LaCour her super insight.
And meeting new friends Jos Smith, Kristy May, Ben Finch, and Alejo Pesce….make me want to return to next year's PartnerCon even if it was just to see them!
I clicked my camera less than 300 times the entire week, which is super rare given the special place of New Orleans. However, the learning experience for me came in the form of new relationships and oodles of notes which will serve a year's worth of ideas & inspiration.
A few images from Mike Colon's workshop: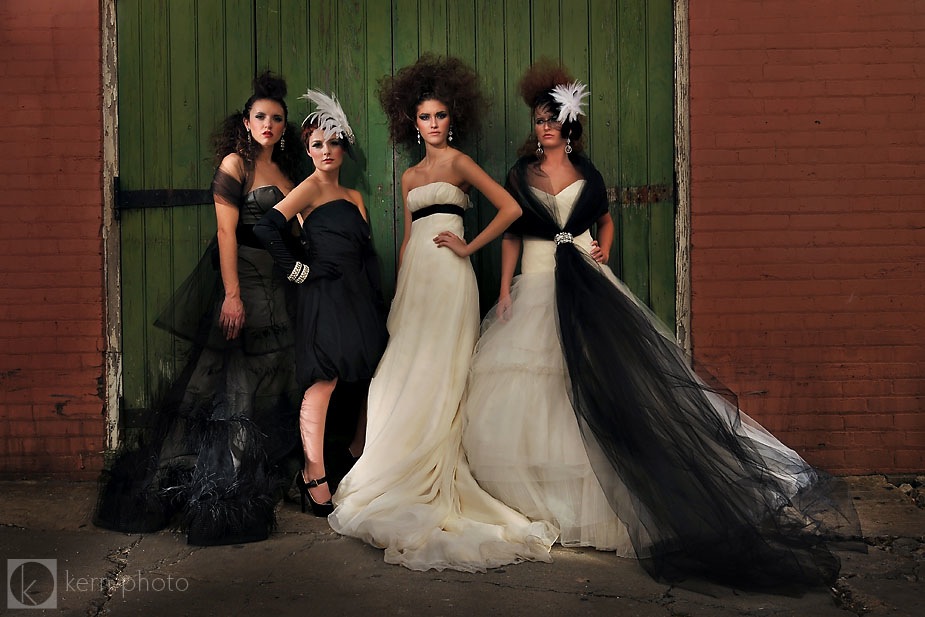 I really wanted to create images that would stand out from the pack, yet reflect who I was as a photographer. This wasn't an easy challenge, considering there were 25+ other photographers sharing the same models in the same area with the same Canon camera with the same lens with the same 2 minutes with each model. "Sameness" isn't really me.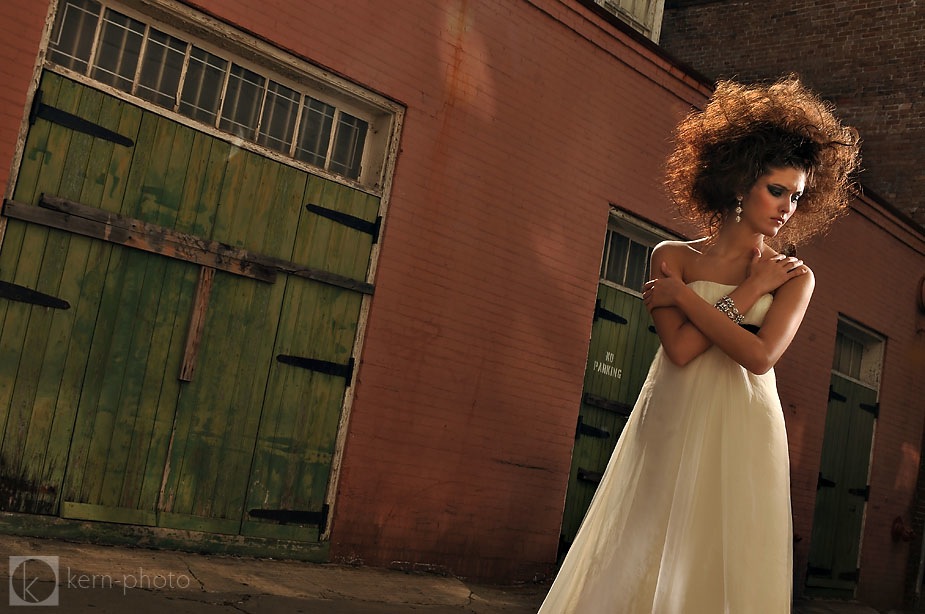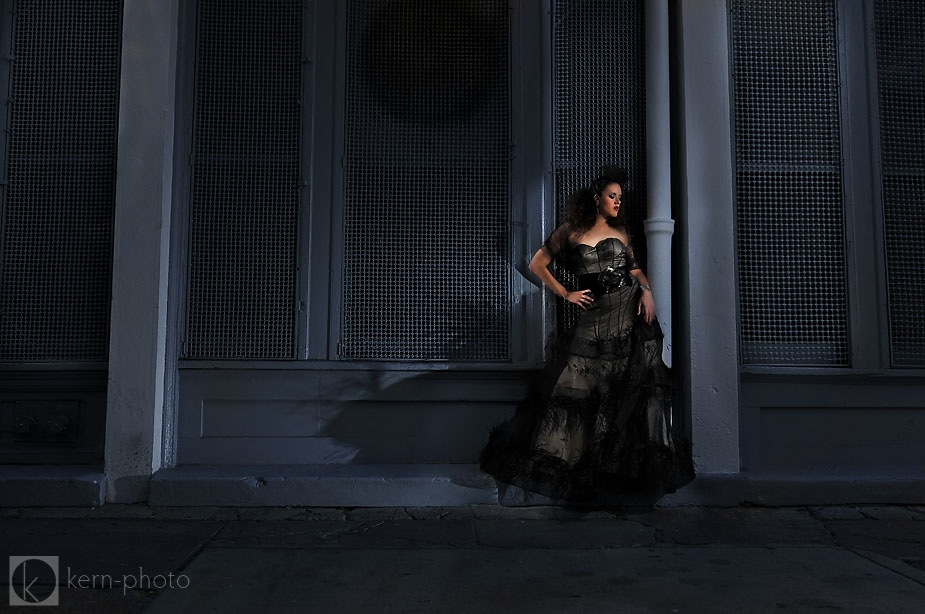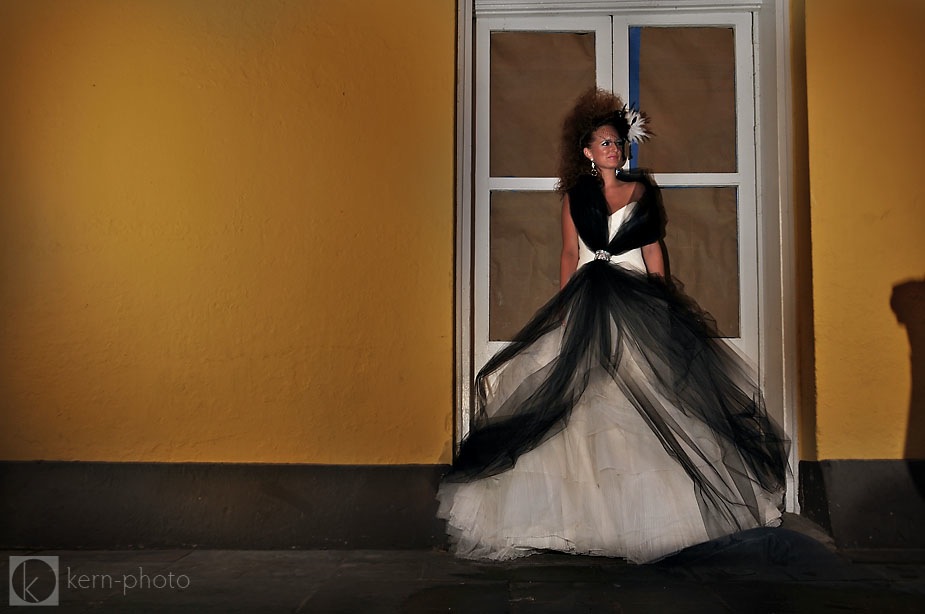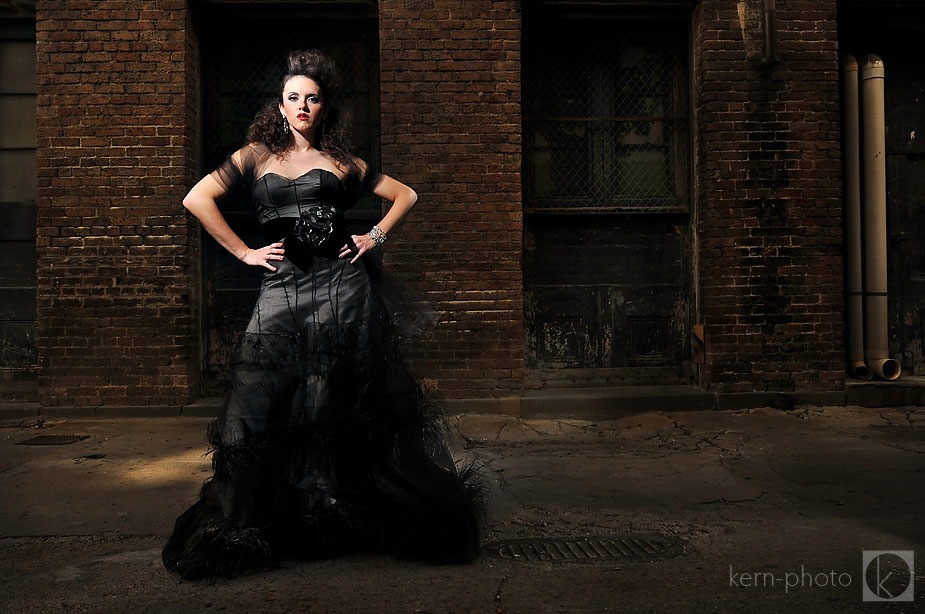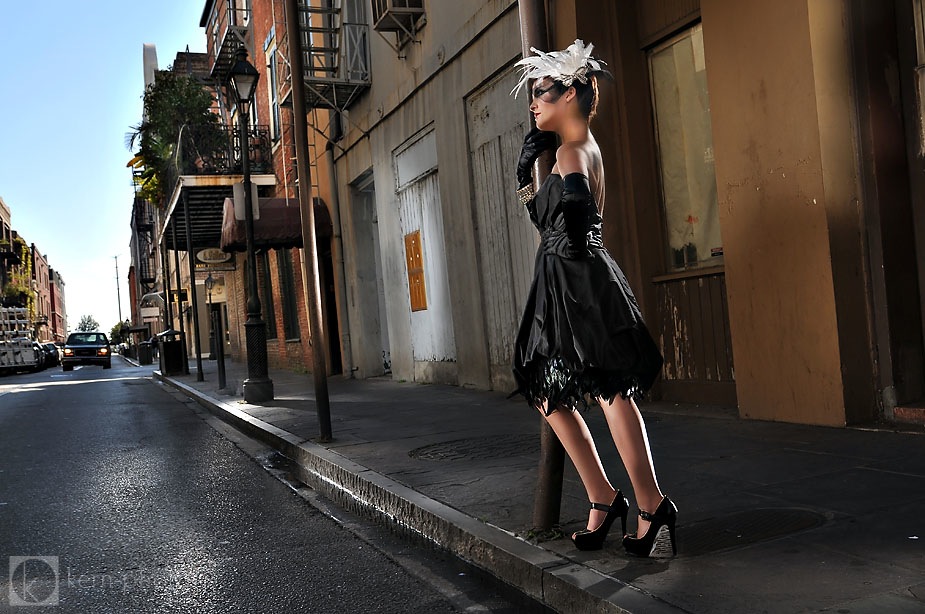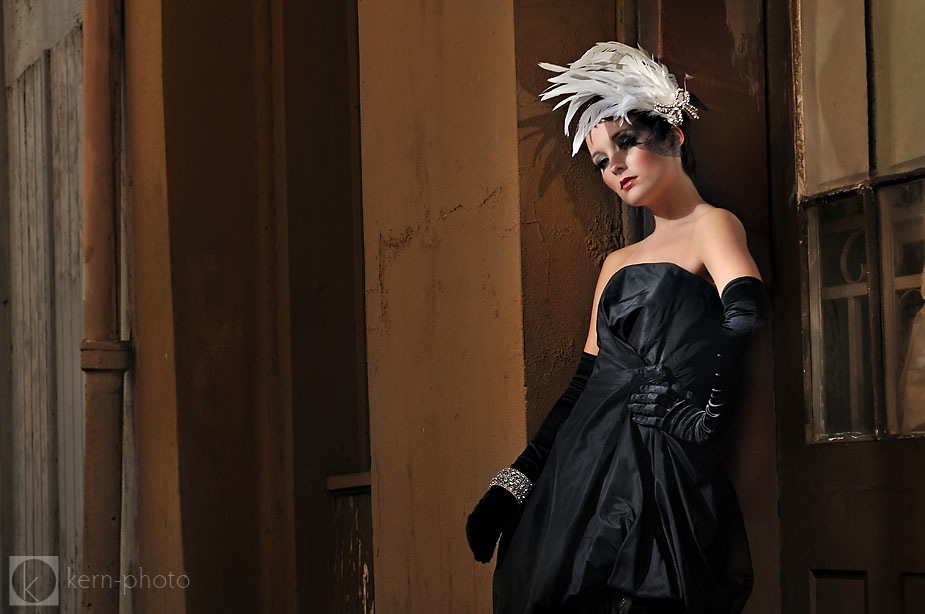 All of the above images were created using one $75 flash using a "Single Flash, Multiple Exposure" which goes something like this: 1) Camera on tripod with Pocketwizard 2) Single flash with pocketwizard set to about 1/4 power 3) Camera settings: 1/250 sec, f/9.5, ISO 100 4) Composite the images together in Photoshop. If you are interested in learning more about this "daylight light painting technique," read my tutorial article complete with 29 steps of creative uniqueness allowing you to create something totally different, complete with conflicting shadows and surreal textures.
A self-portrait employing the same technique with me, photographer hero Mike Colon (center) and best buddy Steve Stanton (right).
There are so many components in this "happy mistake" image which I totally dig: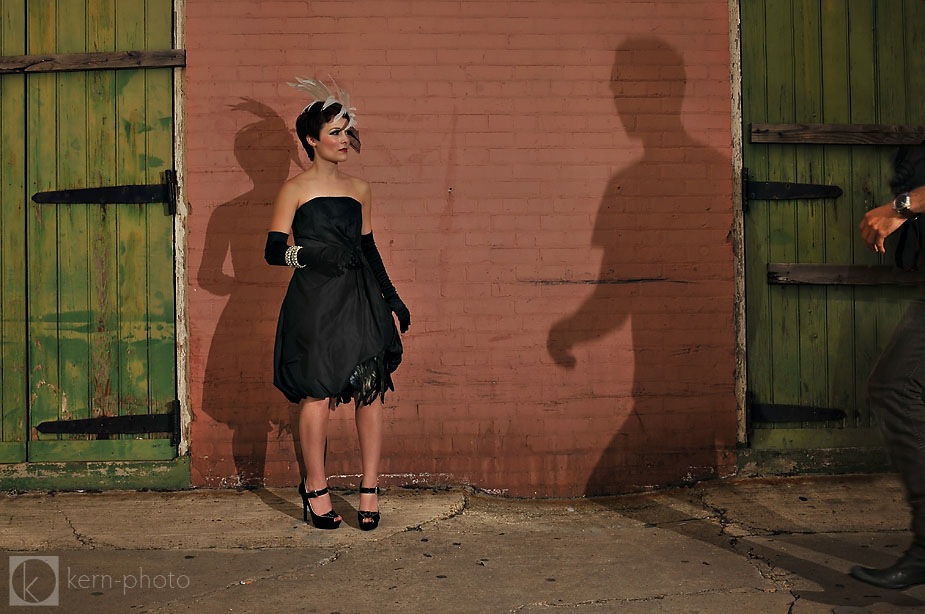 Here are a few photos of new friends I met at PartnerCon. CheyAnne Bradfield & Doug Keese hosted a great party in their new studio downtown New Orleans.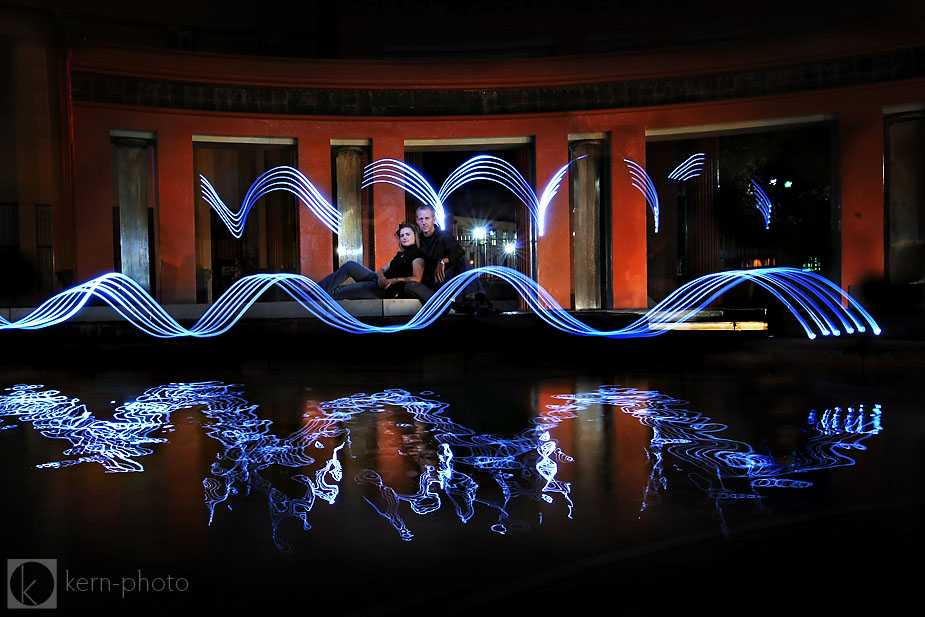 Scarlett Lillian gave her first PartnerCon talk with a packed room. Her and Stephen Knuth shared their contagious enthusiasm with many new photographers.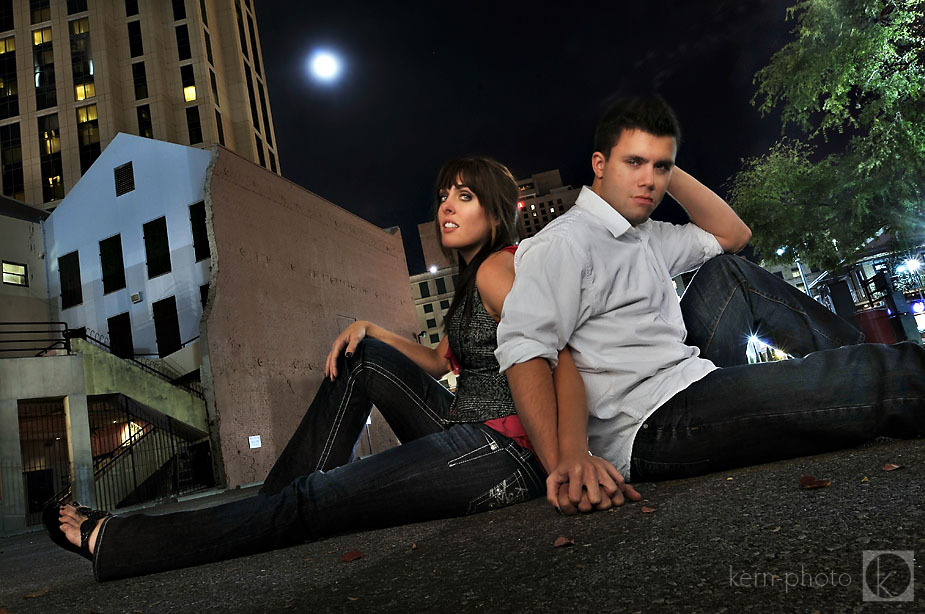 I met Alec Vanderboom in Branson a few weeks ago and he decided to make the trip to New Olreans and brought along one of his good friends, Lola Turner, who posed as a lighting model on more than one occasion (Thanks, Lola!).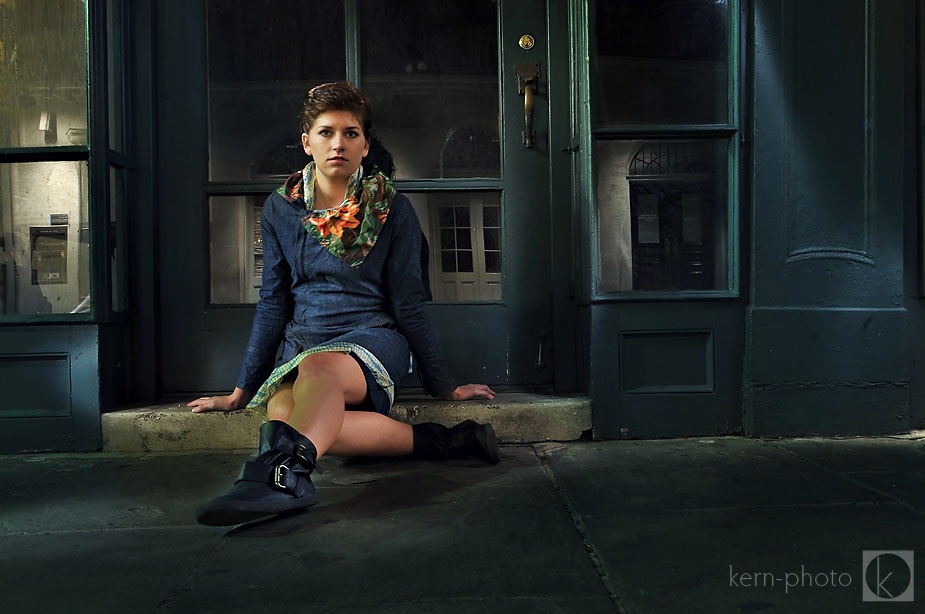 Saving the best for last. Here's David Beckstead, as himself: