thao & davuth: engagement & behind-the-scenes
I first met Thao & Davuth at June & Mark's wedding I photographed weeks ago, the same night he proposed to her. What a great surprise at a wedding!
We started their engagement session at a neighborhood restaurant with a good vibe (we're lucky in Denver) and some genuine conversation. Not too much different than a first date, actually. After enjoying an Arnold Palmer and beet salad at Squeaky Bean, we walked around the neighborhood for 25 minutes before sunset.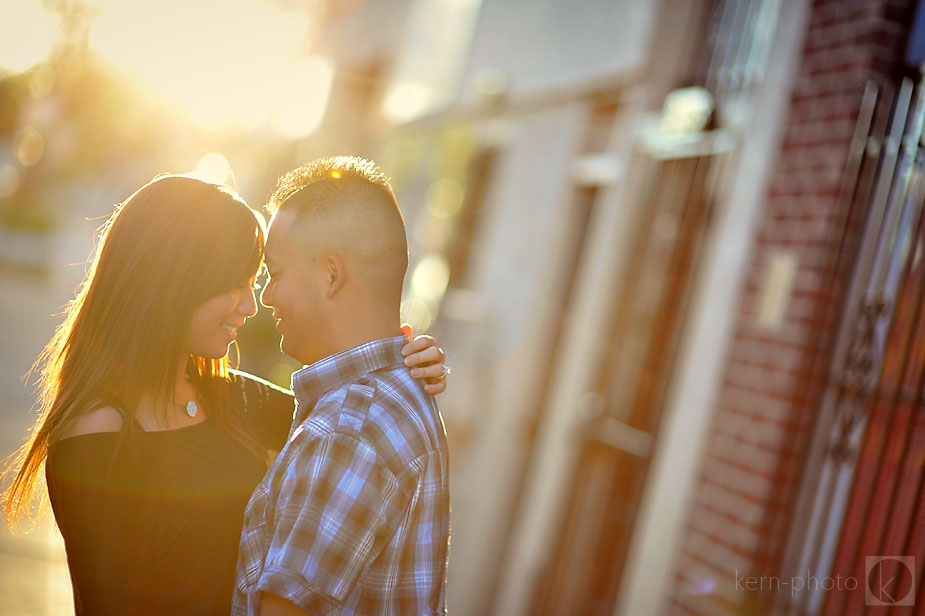 After a bit of interaction between the two to break the ice, I jump right in and create a few close portraits focusing just on the eyes. This opportunity is usually the first time they've seen an image of themselves from my camera. Glancing at the back of my camera, they feel at ease. While they may not understand the technicals behind the camera and lighting, they love the result.
I chose to photograph Thao first, then move right into photographing Davuth.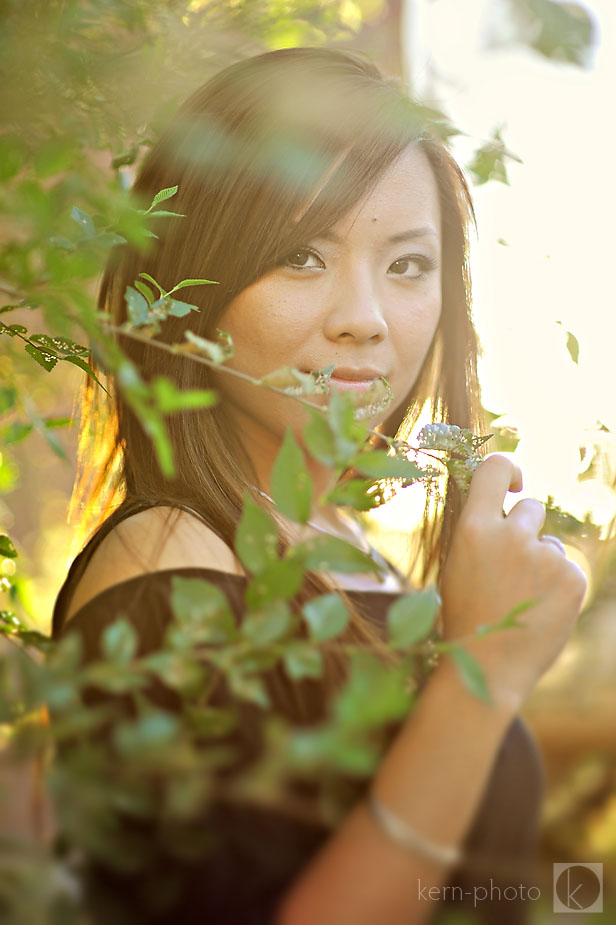 For the next series of images, I asked Davuth to sit on the curb and look right into my camera. Awkward, slightly. However, Thao is standing behind my right shoulder, looking at him and a few seconds later I drop my camera lens angle to bring in some of that warm light and flare and to capture the real image I imagined: him smiling at her.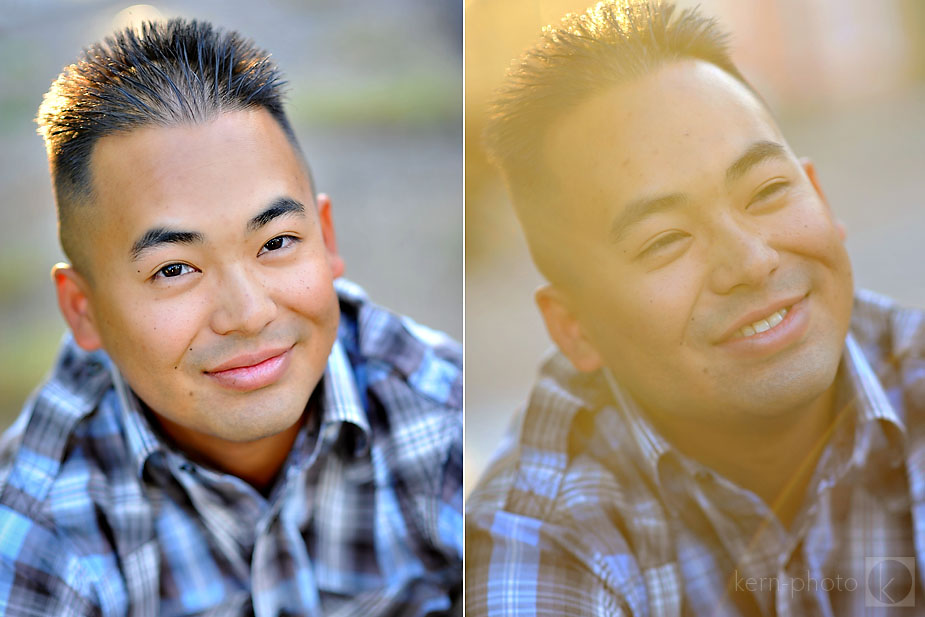 Then back to experimenting with variety of backgrounds, poses, and reactions:
The Denver Front Range in the background, with Sloan's Lake at sunset, blocks from the home studio.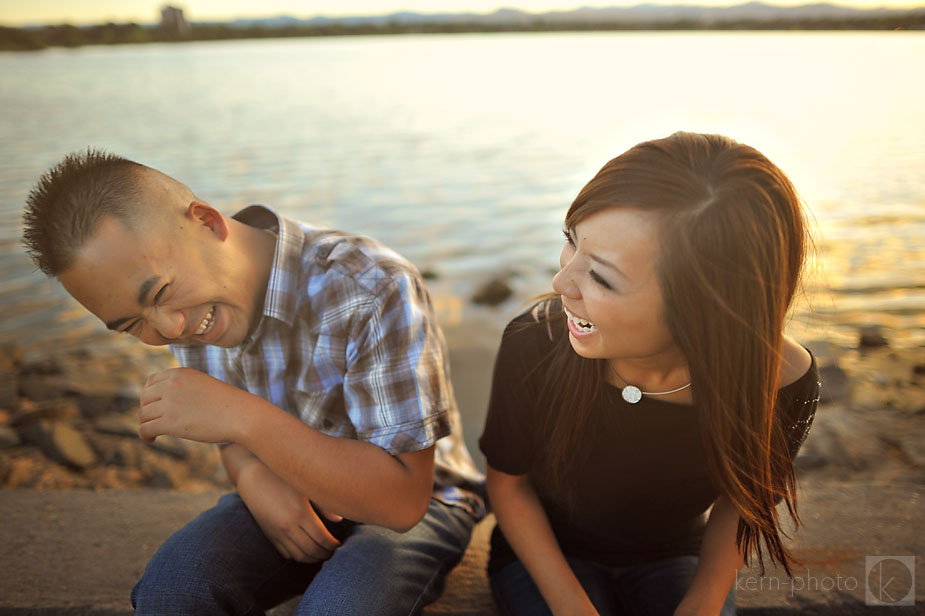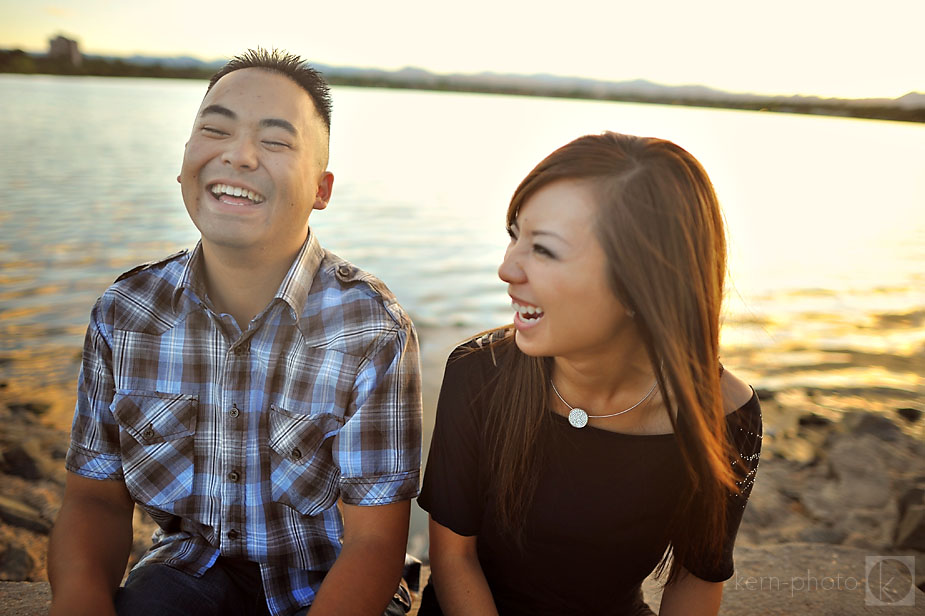 I always try and get a few 'safe shots.' Placing the couple in open shade casts diffuse lighting in their faces. Parents love these and they are stylistic alternatives to the edgier stuff grandma may not want framed in her living room.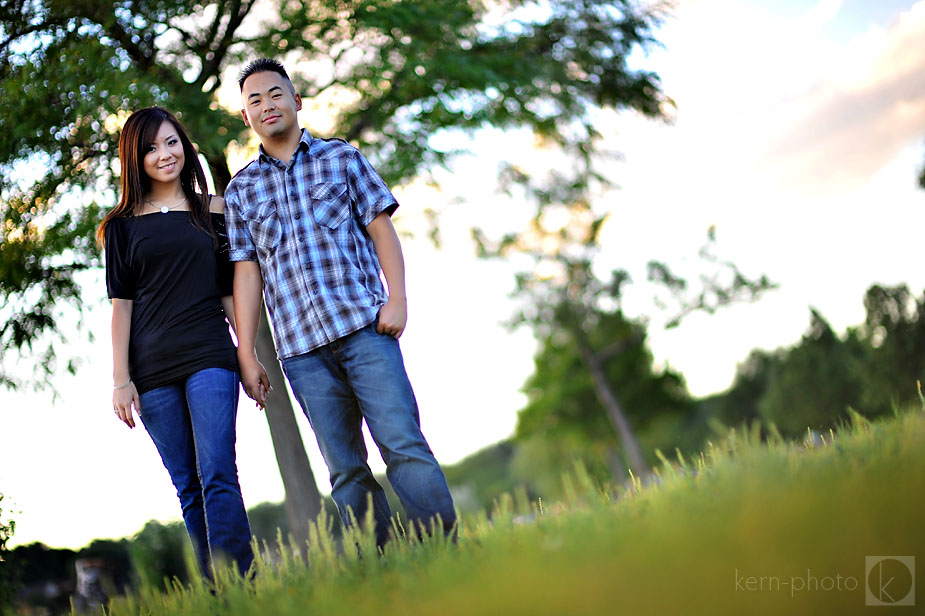 Many couples are so used to just looking straight into the camera and smile. Deal killer: They can get those same images from their "friend with a camera." Instead, I like to place my couples in a location, think carefully about the light, figure out what they might be doing in that particular location, then allow them to interact while I capture candid moments in stunning light. That's how I roll. While photographers may all have a different approaches, I want my clients to feel confident in front of my camera and happy with their images… that's why they are paying me and not their "friend with a camera."
Out of 20 images posted in this engagement session, only 2 of those images is the couple both looking right into the camera. I like to focus on the couple interacting then capturing the raw emotion and chemistry between them… something that takes skill, patience, and practice to master. It takes a bit more time, but it is my art.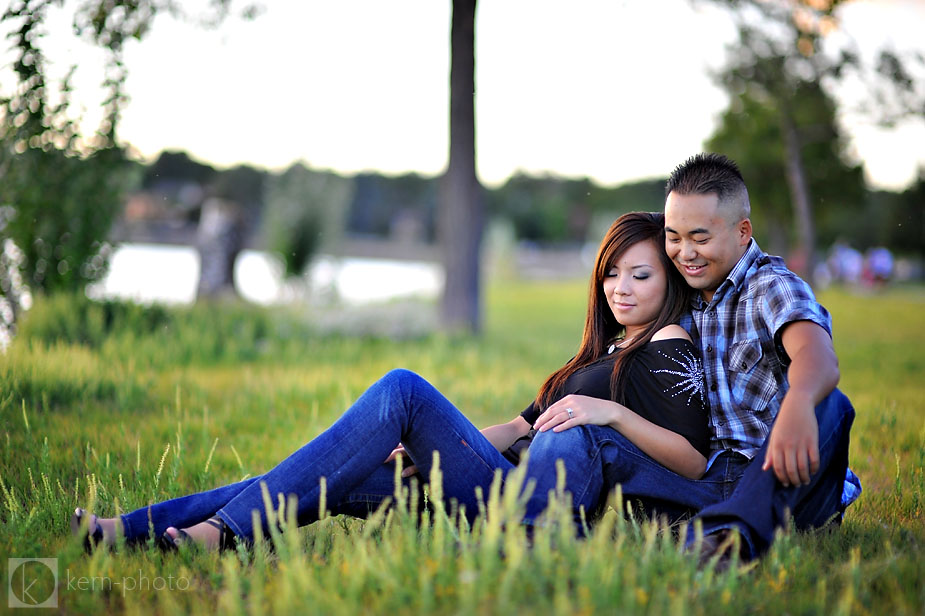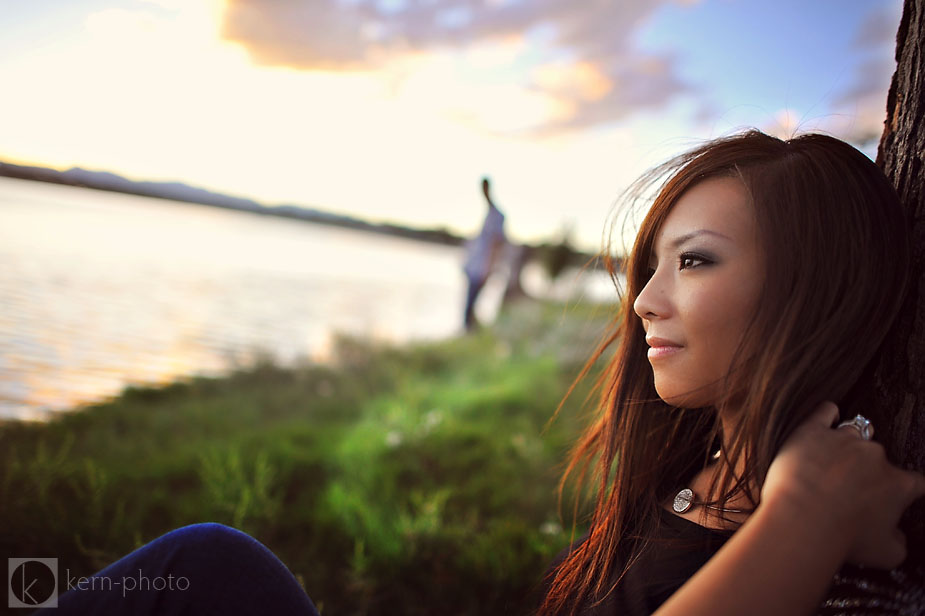 Time for a bit more interaction by doing simple things like holding hands and running. Seems cheesy, but results say otherwise.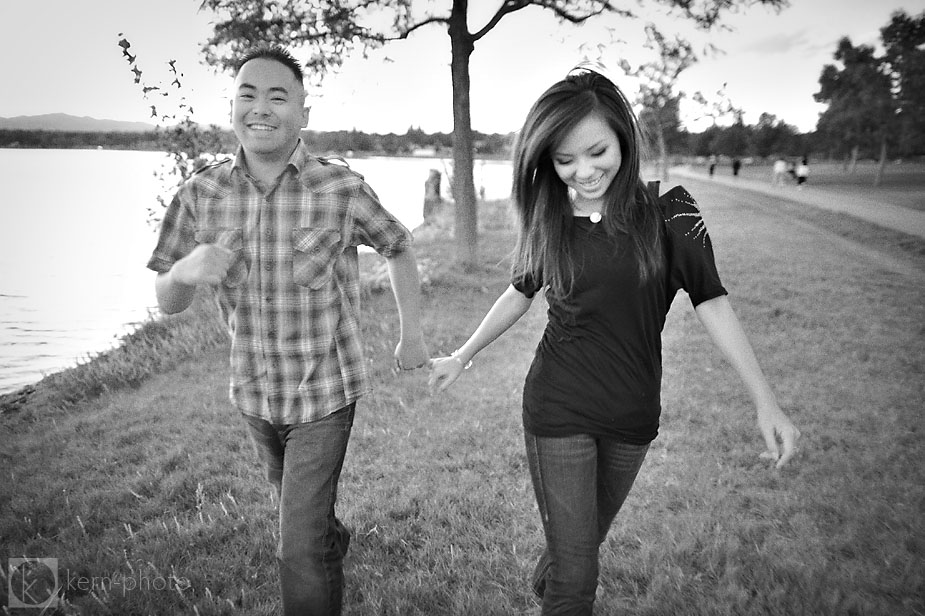 This particular engagement session I shared a W magazine with the Thao and Davuth to see what she liked and how she reacted to certain stylistic images and my vision. It was a great way to get to know their style a bit more. A few Calvin Klein inspired poses, complimentary of W: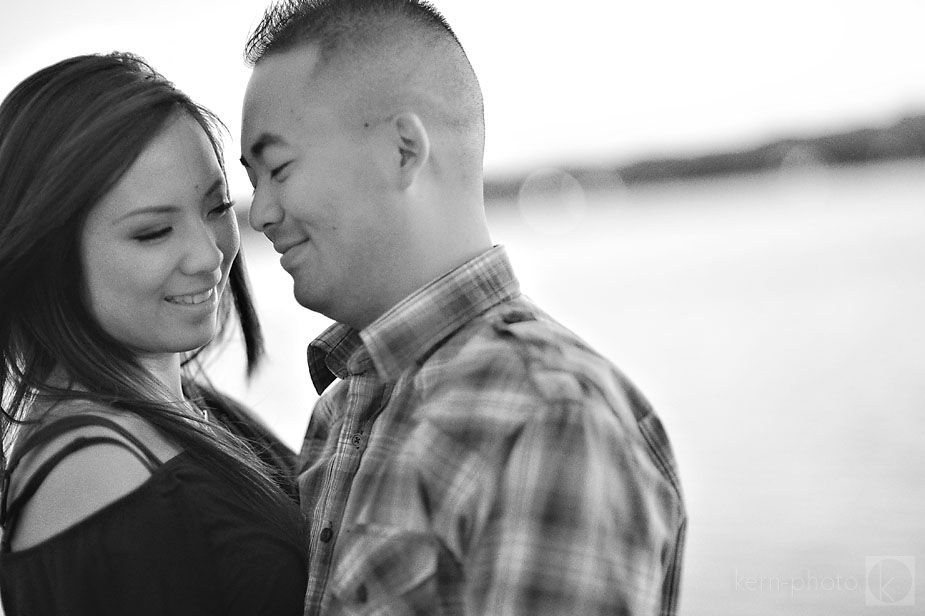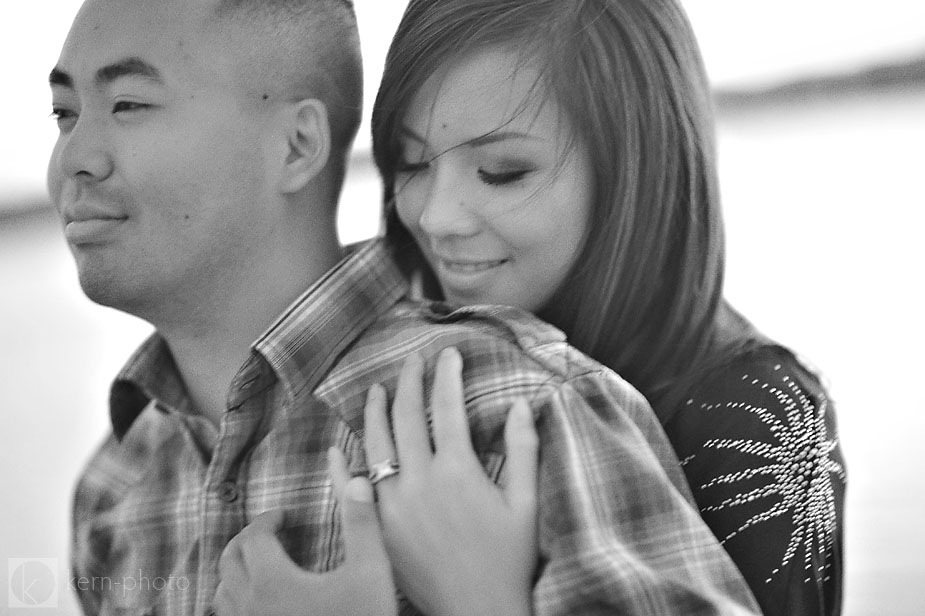 Clean backdrop.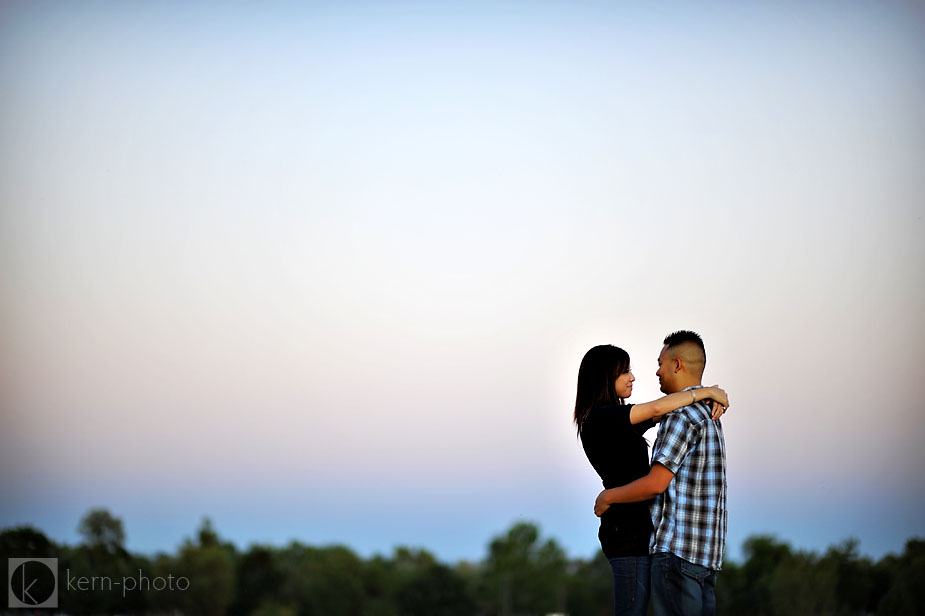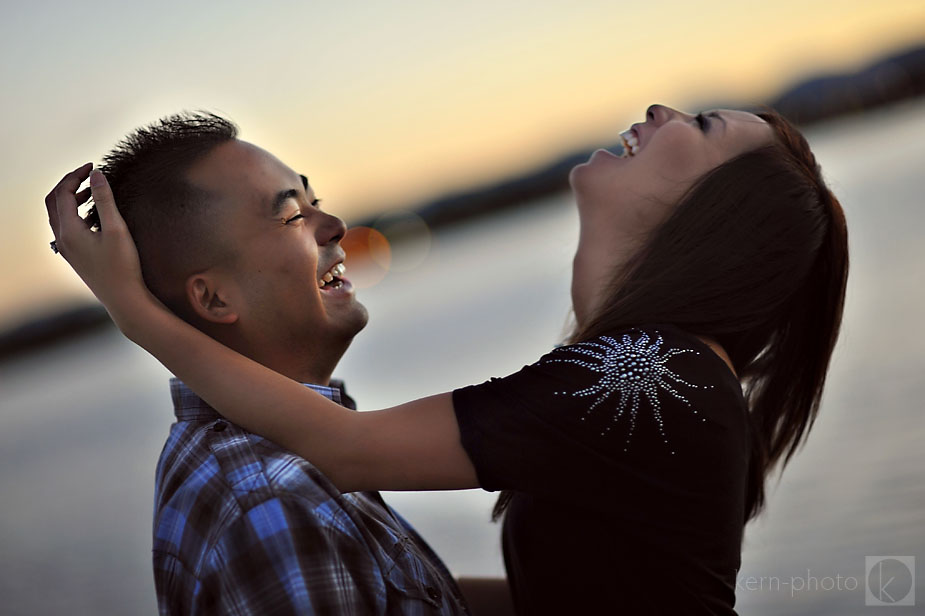 Once it gets dark, the good stuff starts.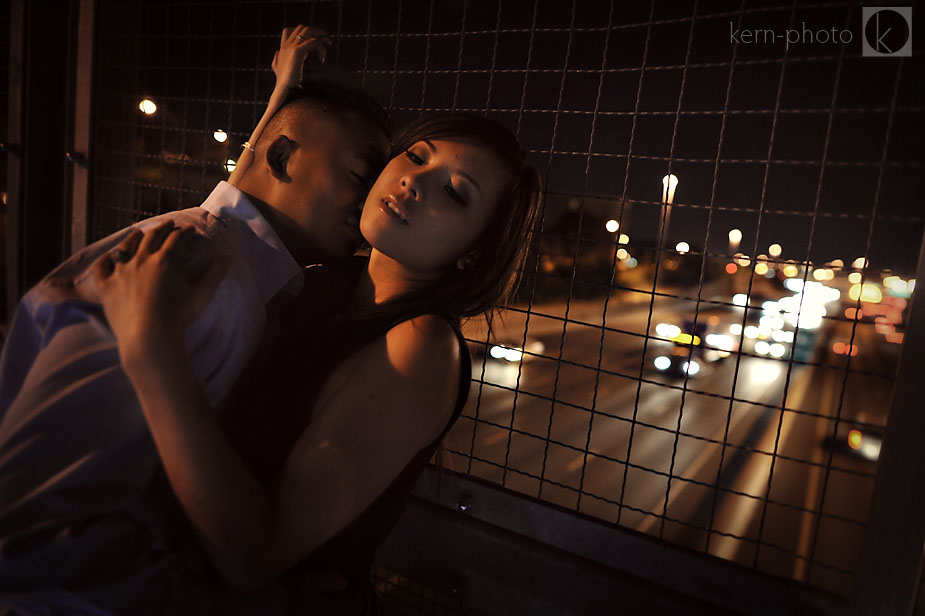 As with many of my engagement sessions, the last 20 minutes is usually when I create my favorite images.  At this point, we've had plenty of time to interact, they're comfortable with me, and we begin to take more creative risks. Here's Denver in the background, lit with two SunPak video lights and zero Photoshop: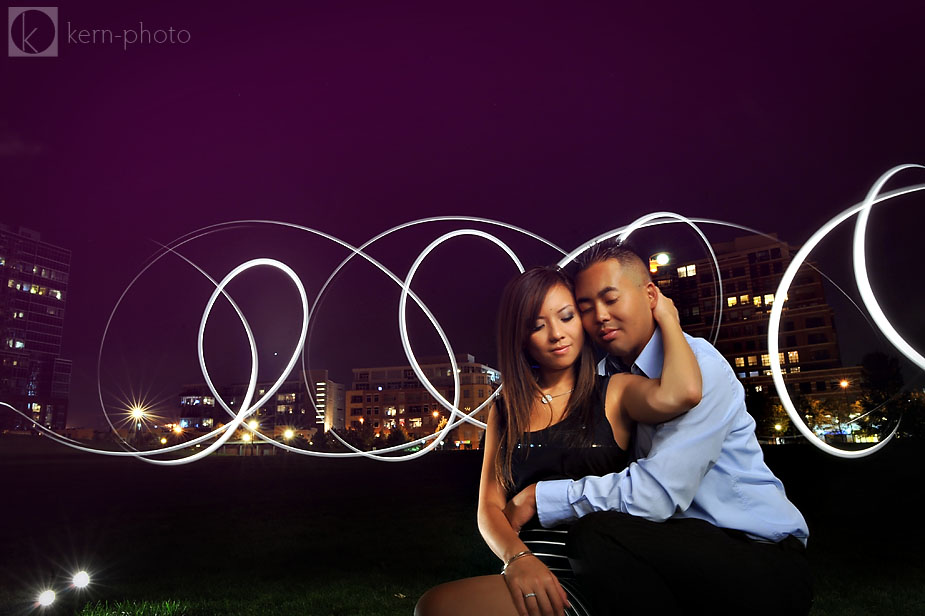 The key ingredient to a successful engagement session to to challenge yourself, show your passion, and share your enthusiasm. The next time you might see them will be at the wedding a year later, so that lasting impression of finishing off the session with a creative bang is essential. Many of my couples, including Thao & Davuth, were slightly sad to see our session end after about 3 hours of chasing the light, exploring new parts of Denver, and trying on different creative ideas.
While eclectic and variety is the spice of life, my practice and variation of these simple concepts haven't changed over the last 5 years. They key is to be confident with yourself, be comfortable with your skill, and laugh about the few mistakes you might make along the way… no different than dancing with a date for the first time.