Erin & Christo North Shore Oahu Wedding
When you surround yourself with awesome people, great things happen.  I lucked out to shoot this intimate little beachside wedding in Haleiwa on the north shore of Oahu, Hawaii. The only requirement for guests was to wear flip-flops. Check out Christo's photography HERE and videography HERE.
Event planning by Judy Bacon
Flowers by Picket Fence Florist
Catering and Fire entertainment by Noah Akin
Beachside Venue, Hale Kimo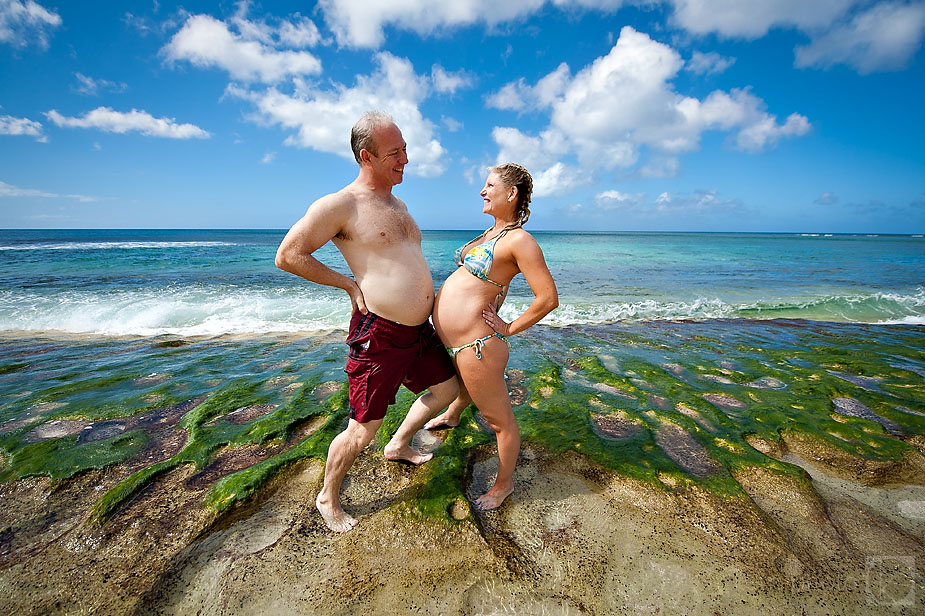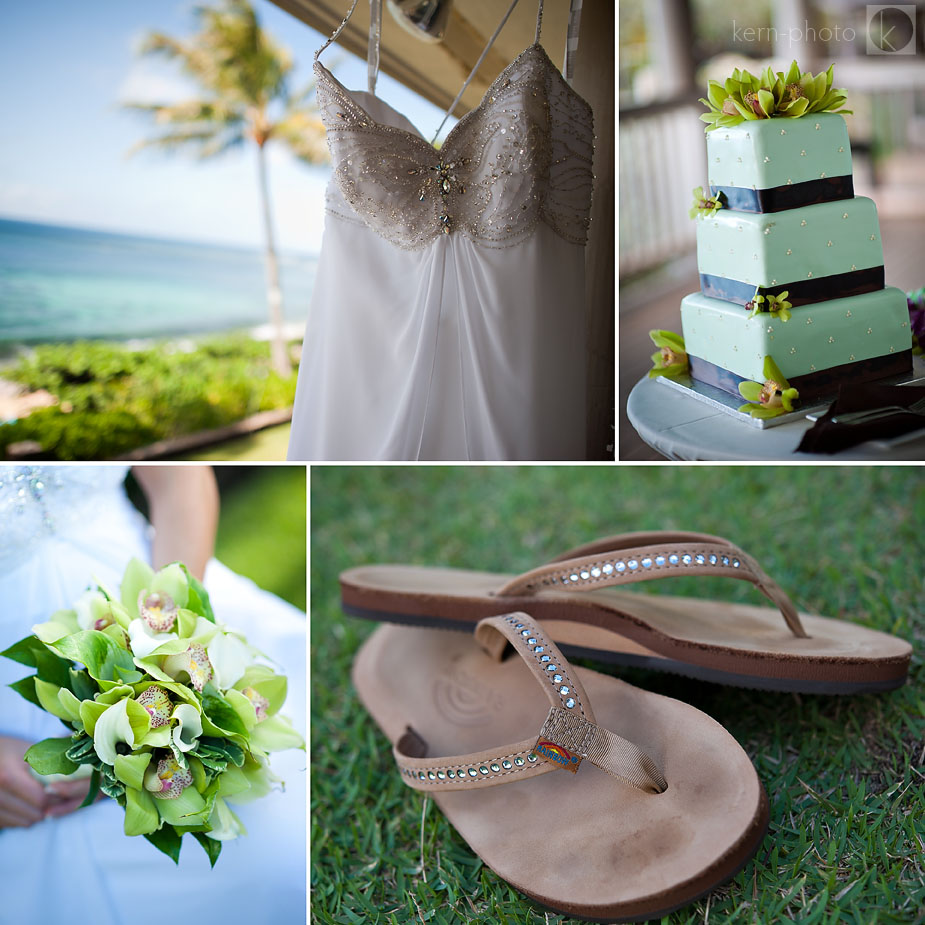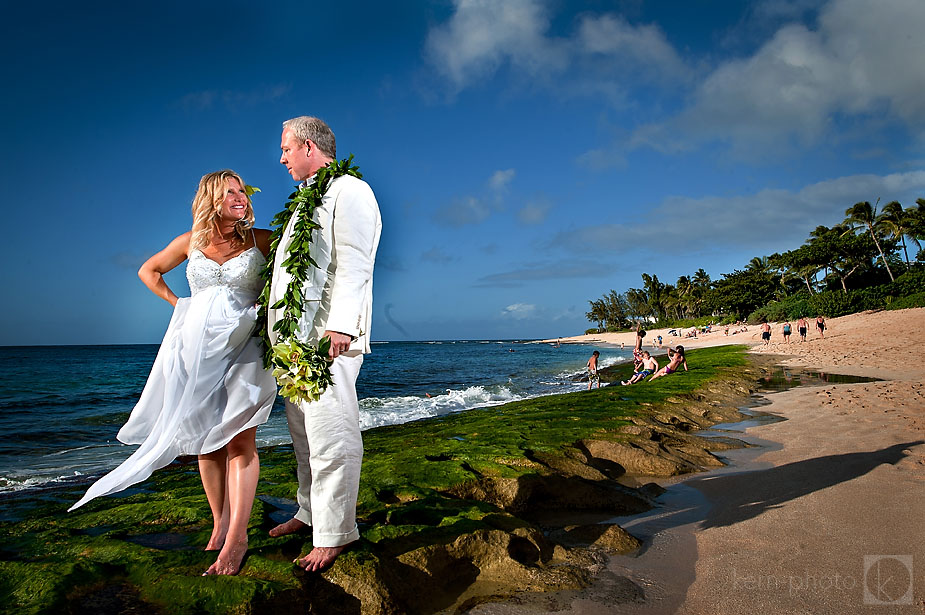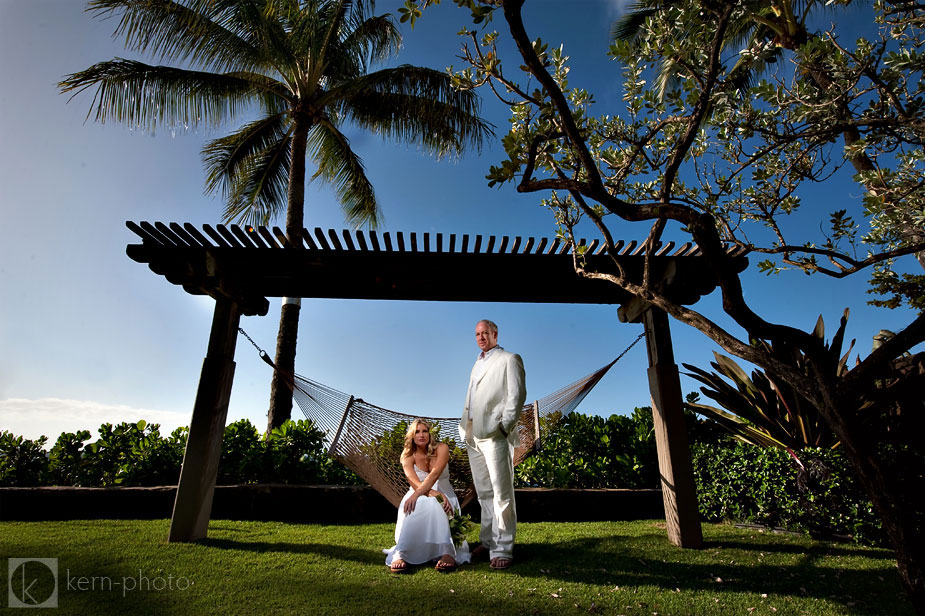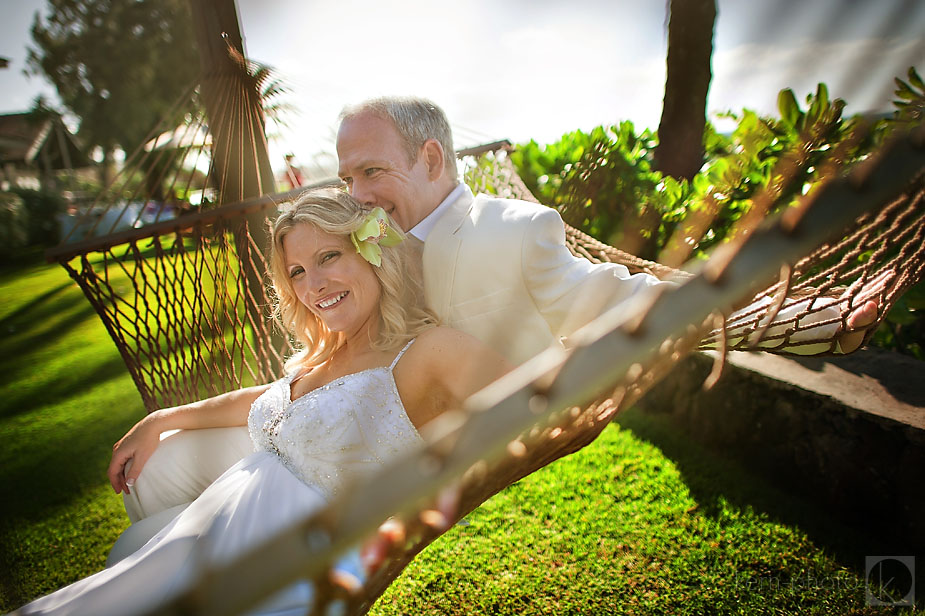 There's a cinematic and painterly quality I love about this portrait of Erin.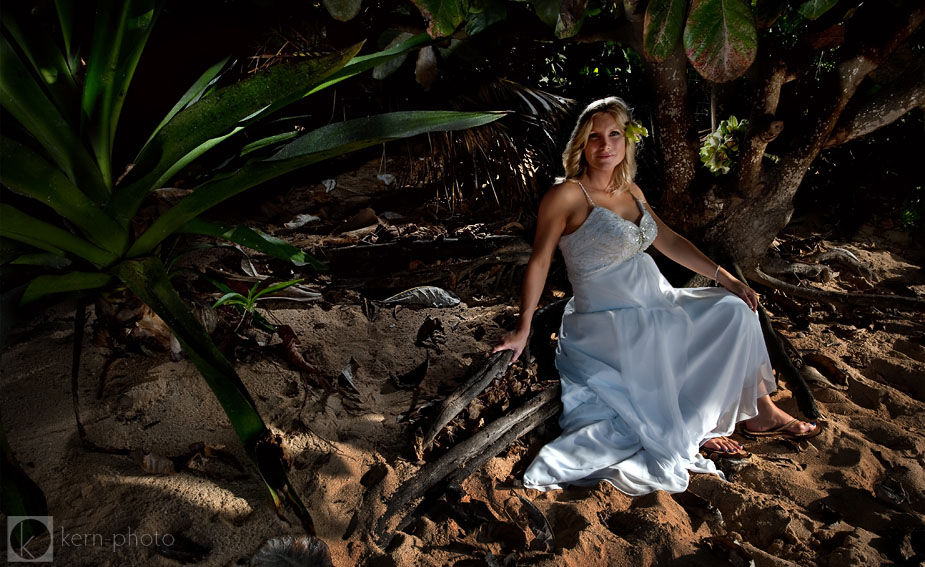 My lighting equipment? A $75 flash is all I used, which took about 10 seconds to create. Exposure lingered around f/13 at 1/250 sec. No light stands, soft boxes, scrims, sandbags, lighting crew, or monkey suits, just my SFME technique. Just me, my art and clients I love to work with. When in doubt, I think to myself, "What would Annie Leibovitz do?" Every one of my brides deserves to look and feel beautiful. I felt this portrait of Erin exhibits all the great qualities of a beautiful bride, a powerful Mom-to-be, and an exotic location on an Hawaiian beach…. all blended together in my style. These two images were created to sit side-by-side in an album spread.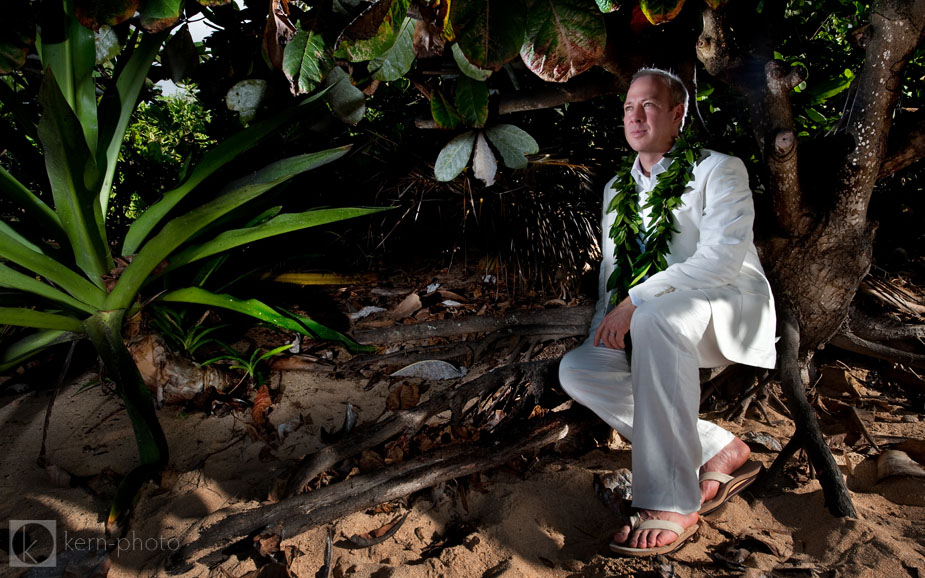 A sharing circle, a Quaker tradition for the wedding ceremony.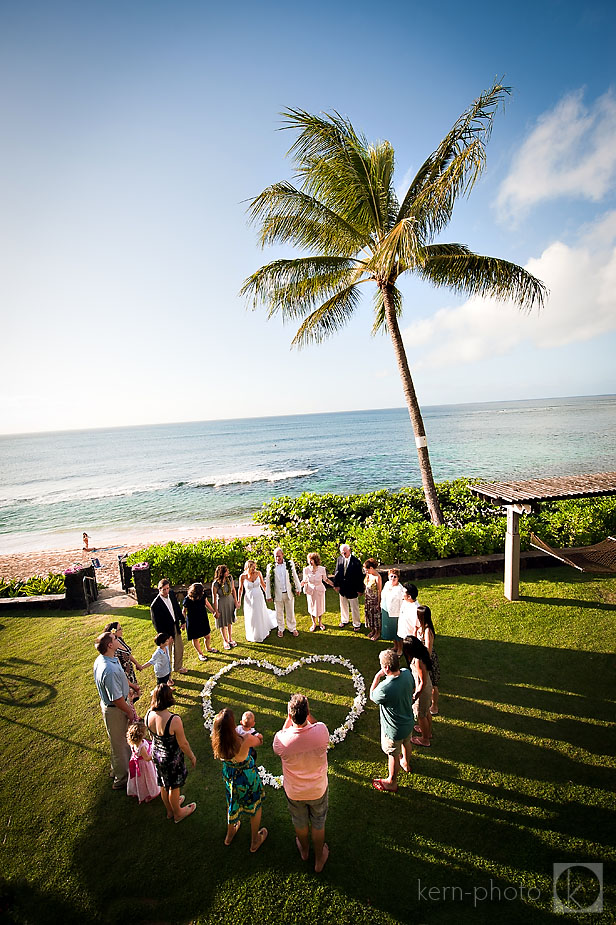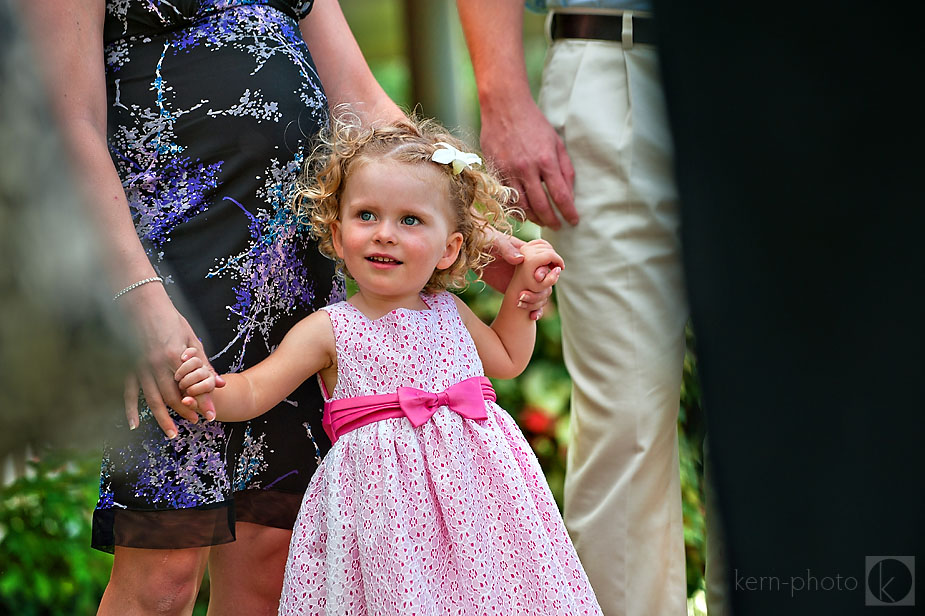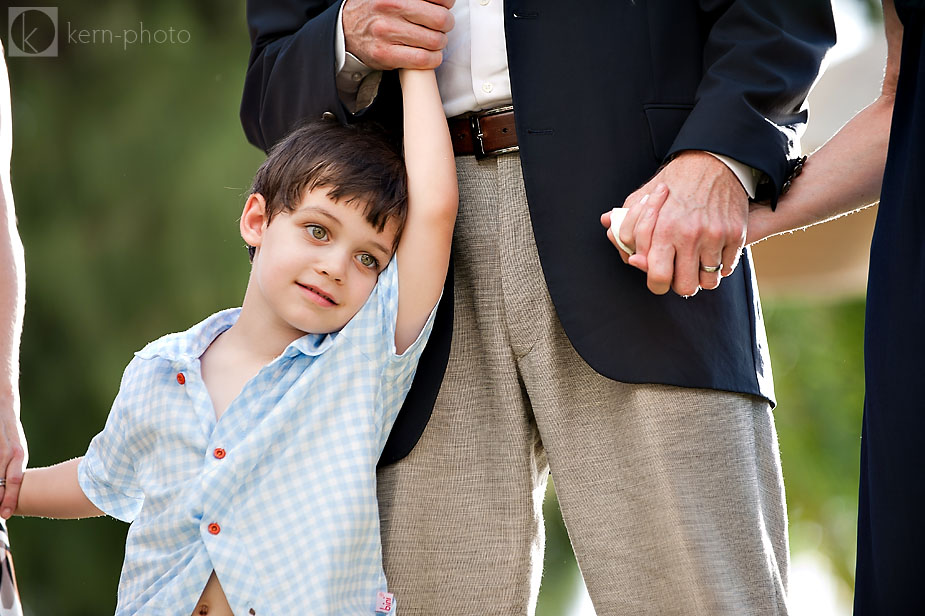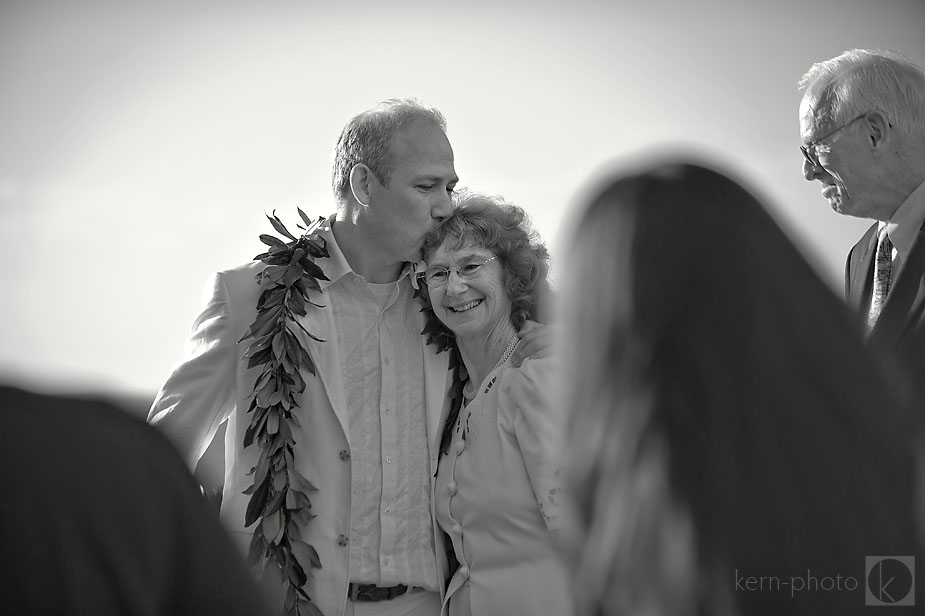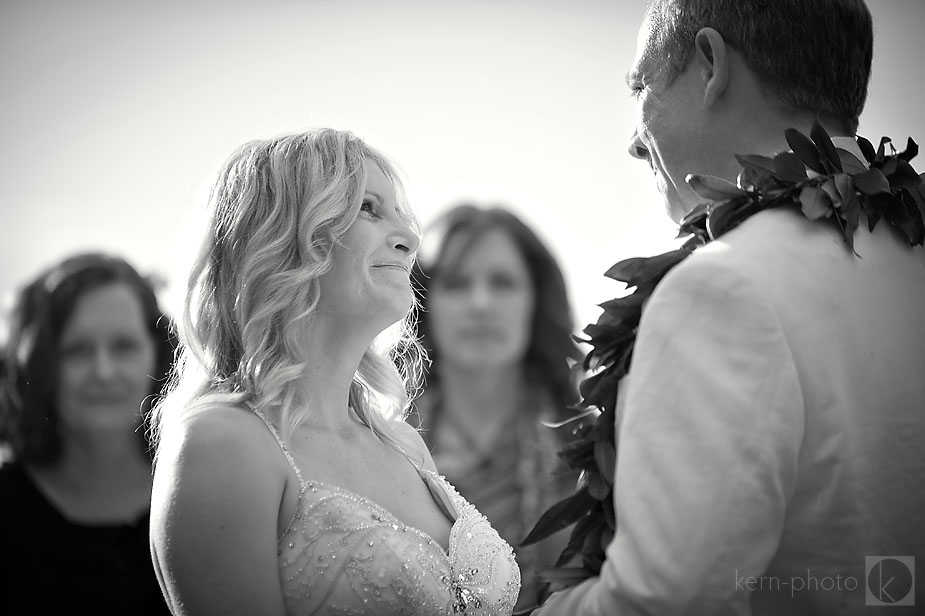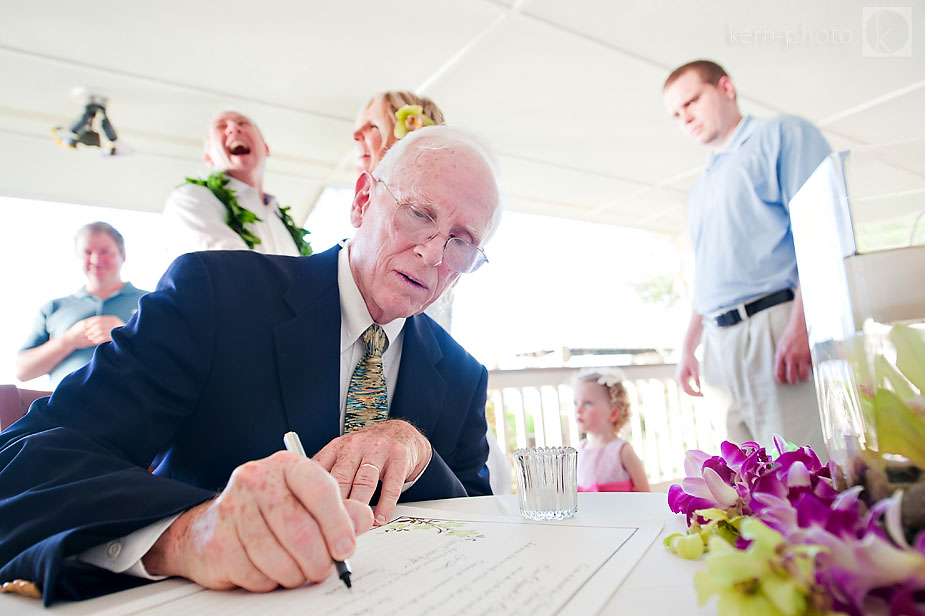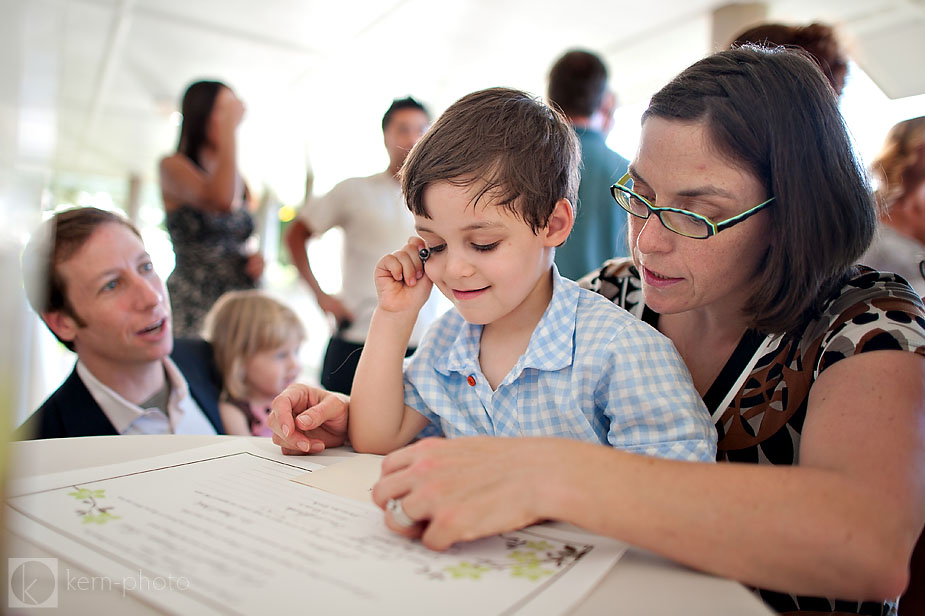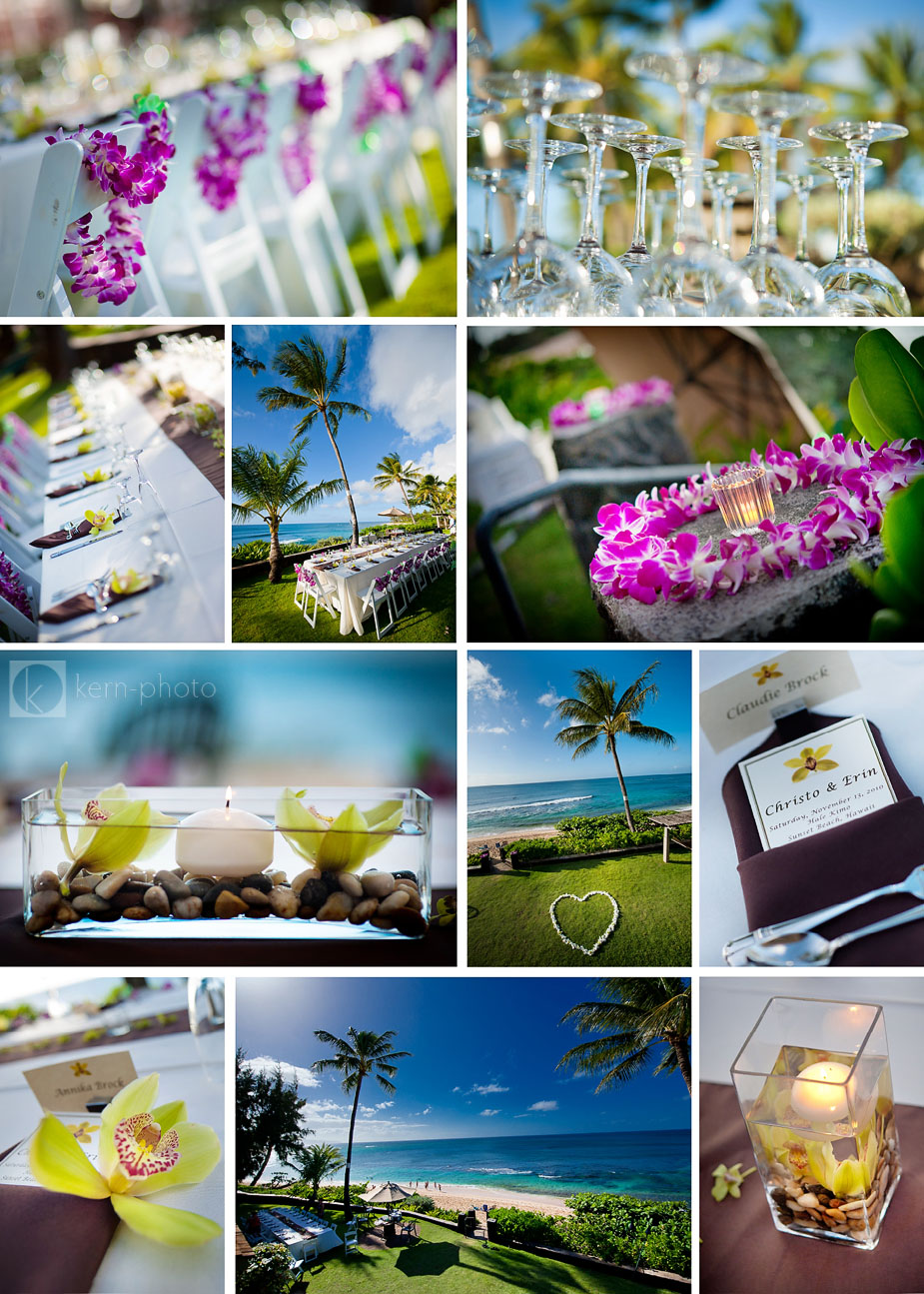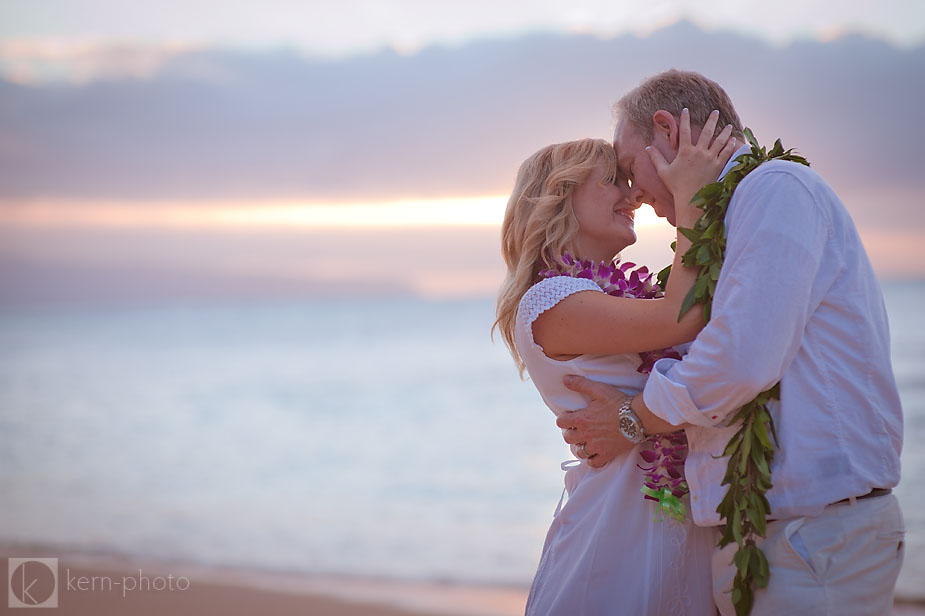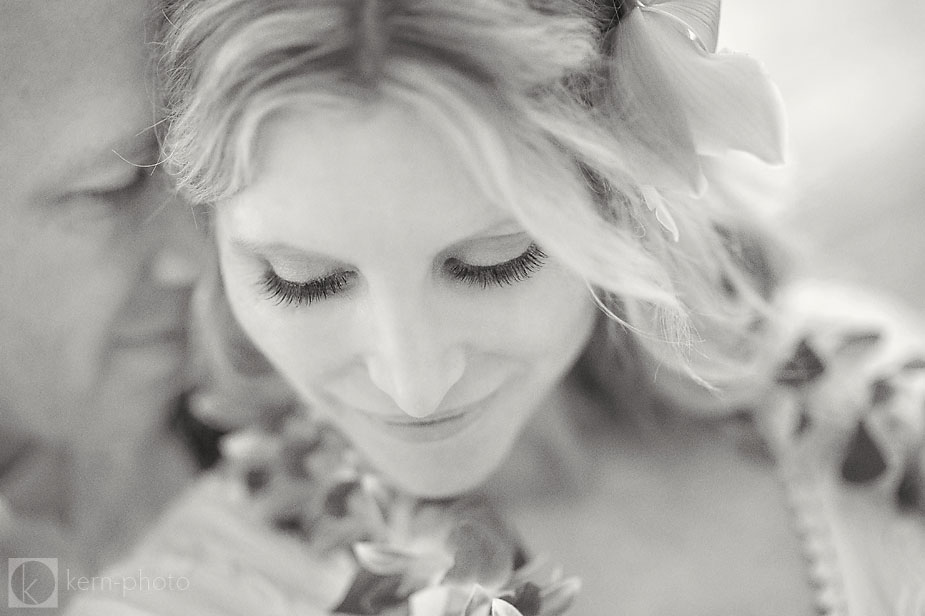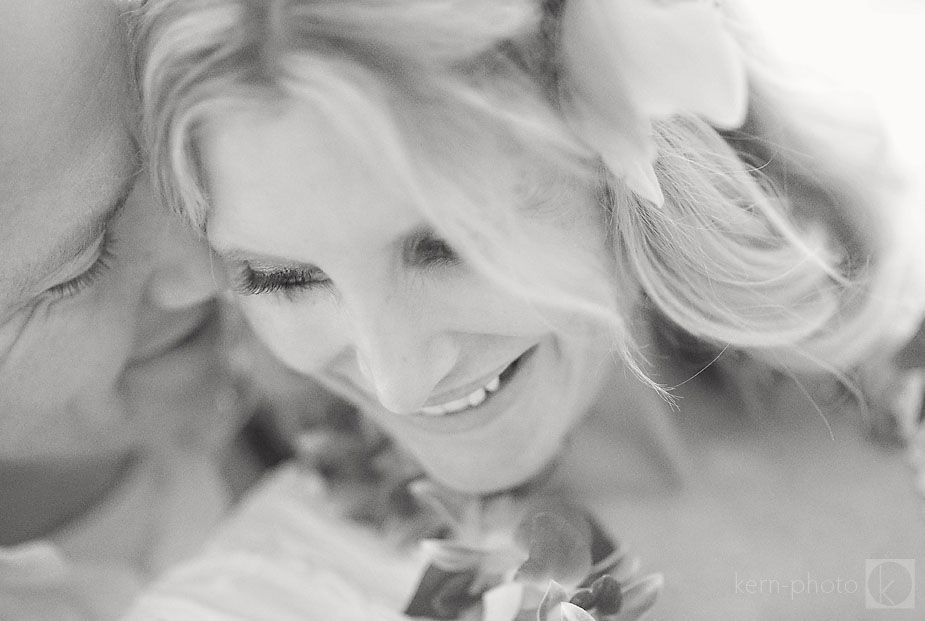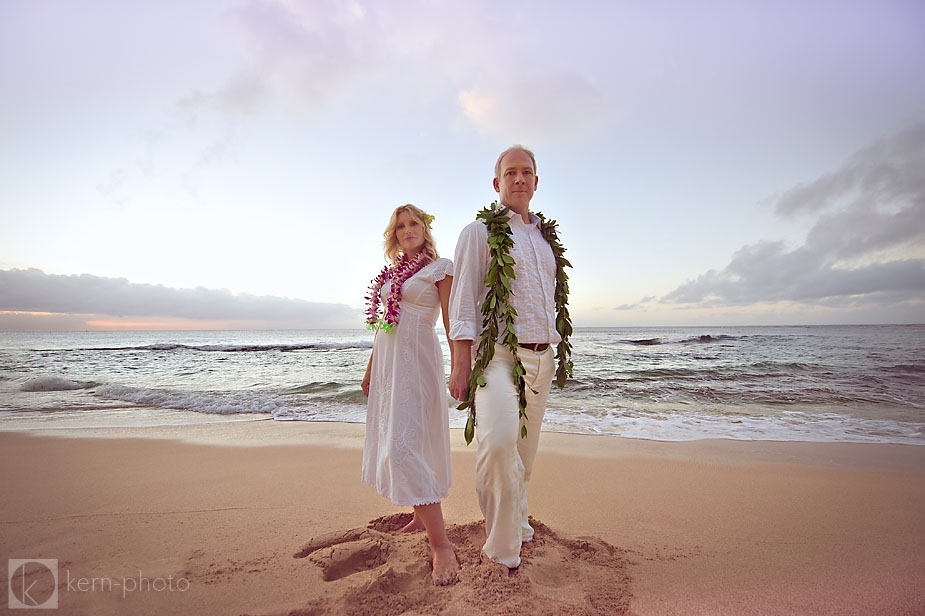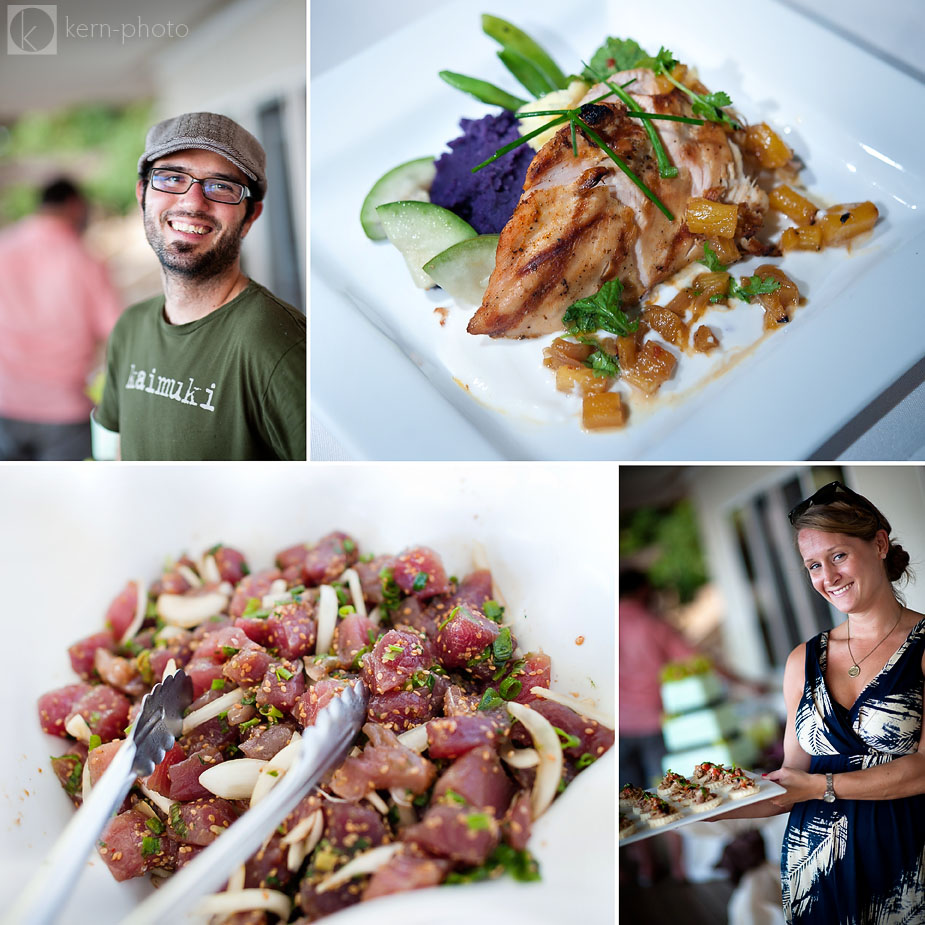 We saw the green flash.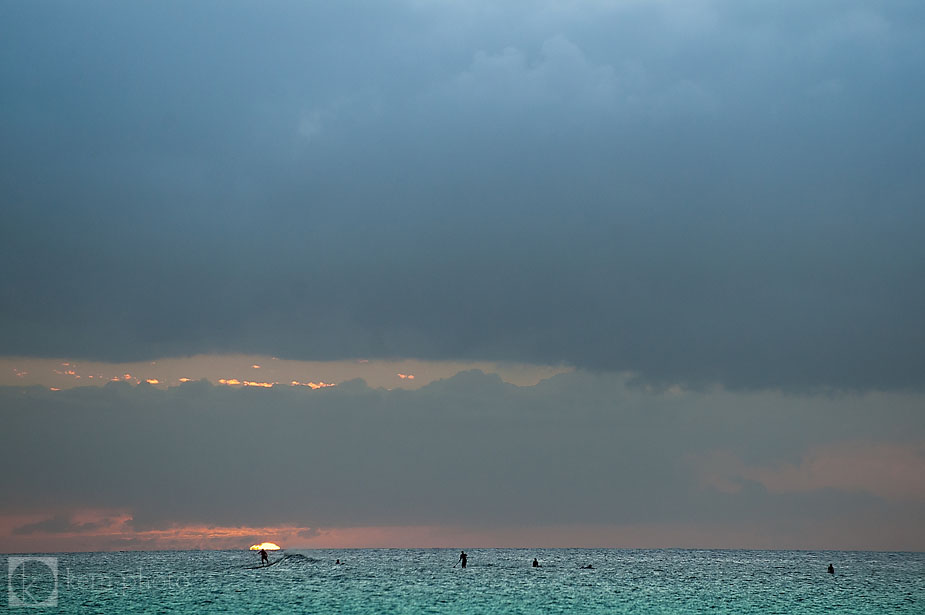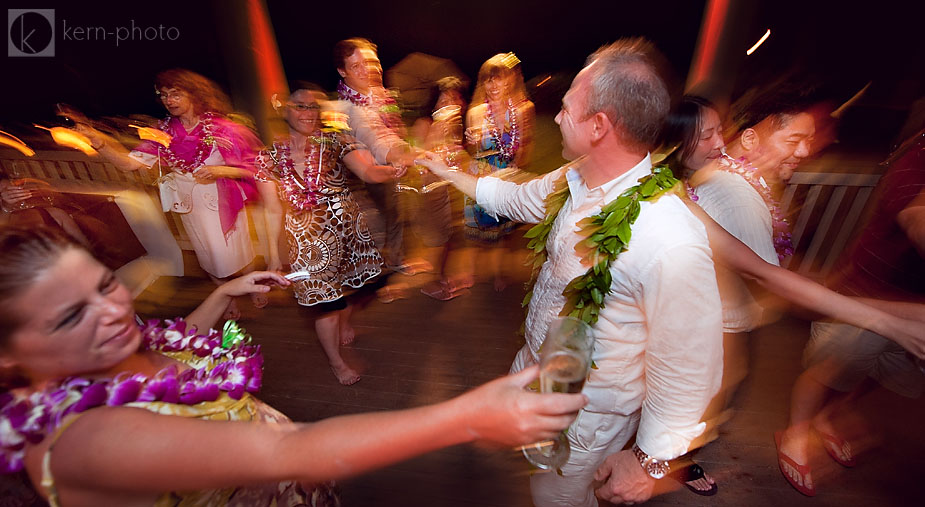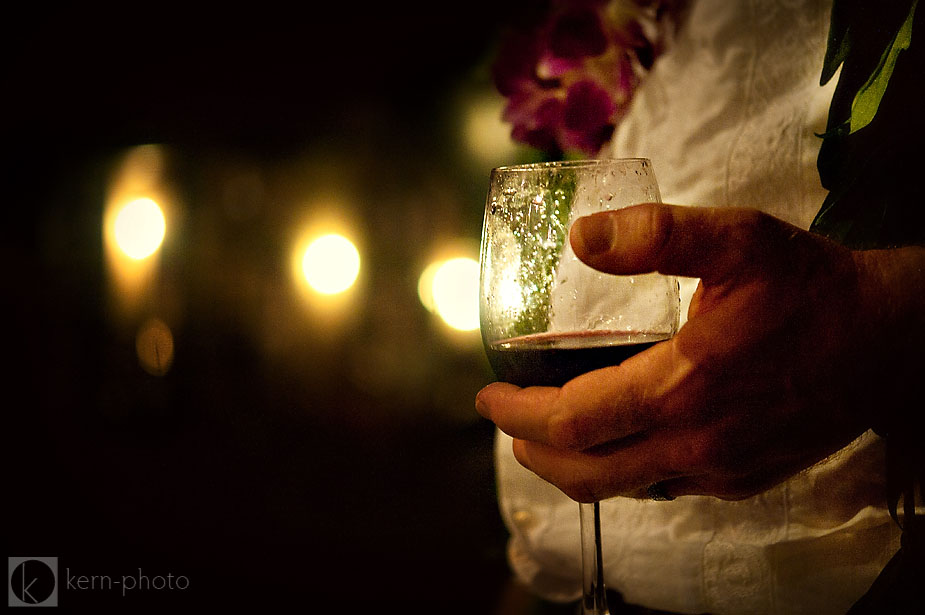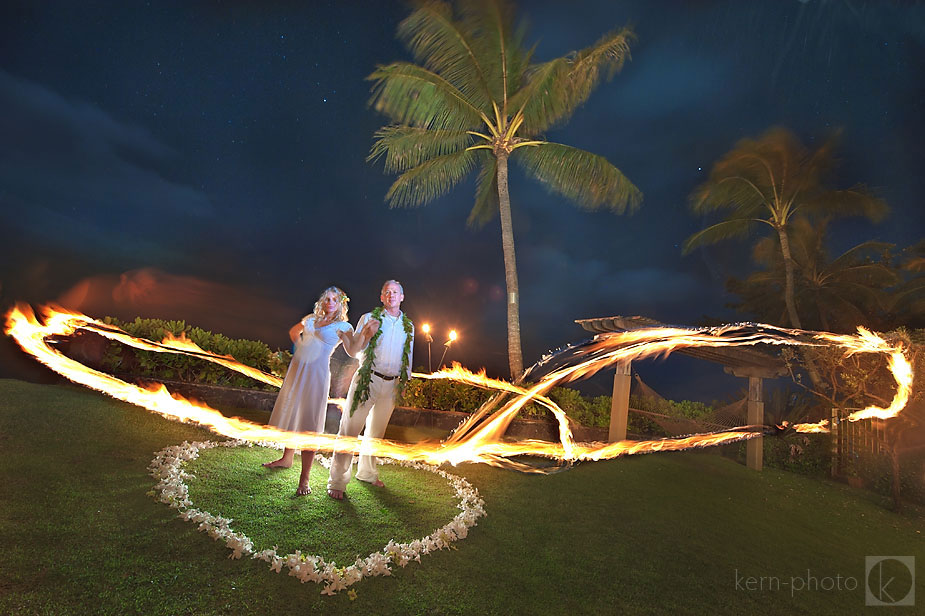 Click below to view the slideshow featuring more images.