Arianna & Ben
While on a date at Conner O'Neills in Boulder, she wore a scarf. He asked her, "What is nice about your scarf?"
She didn't know. So he pulled her close with the scarf and kissed her for the first time. (Here's to you, Casablanca).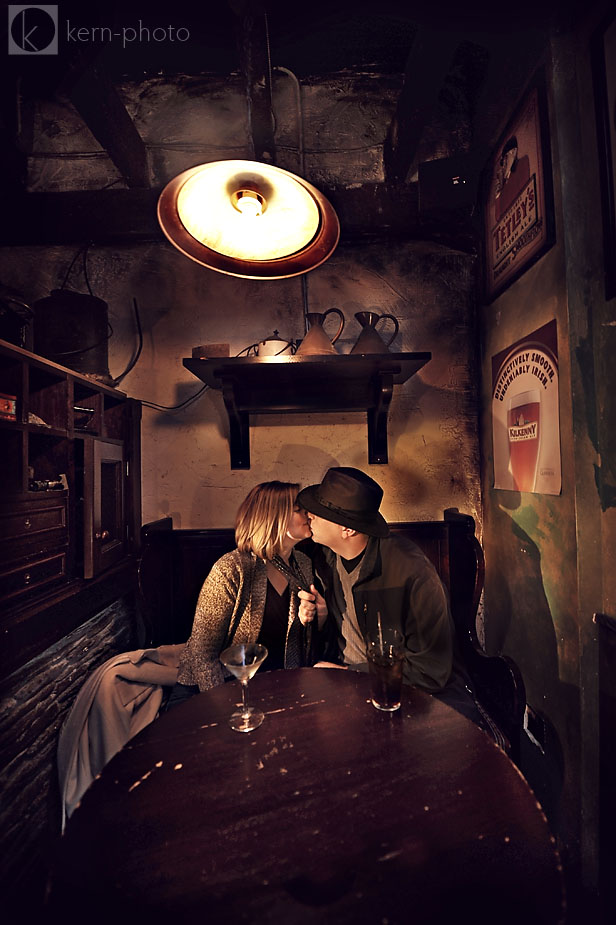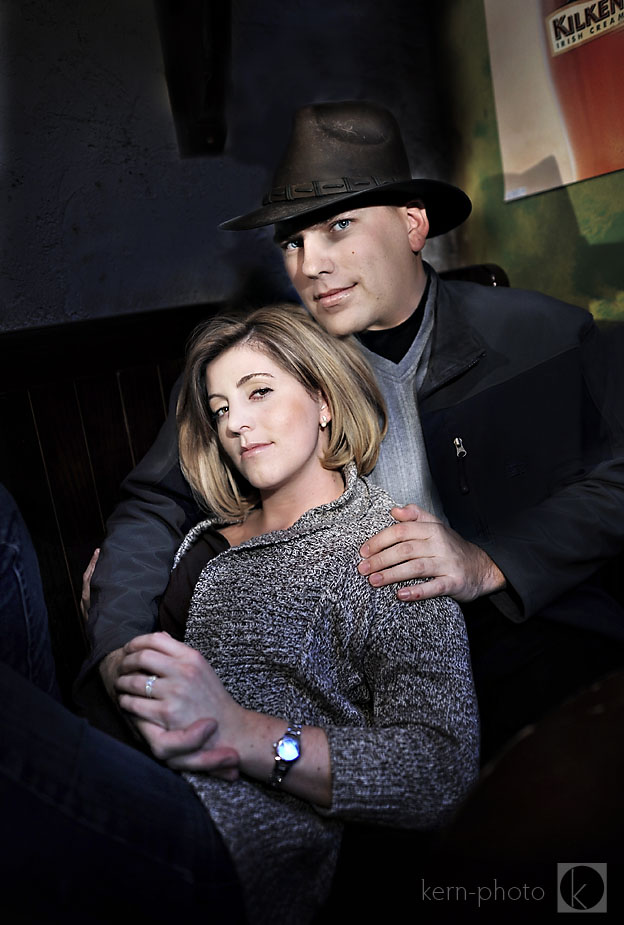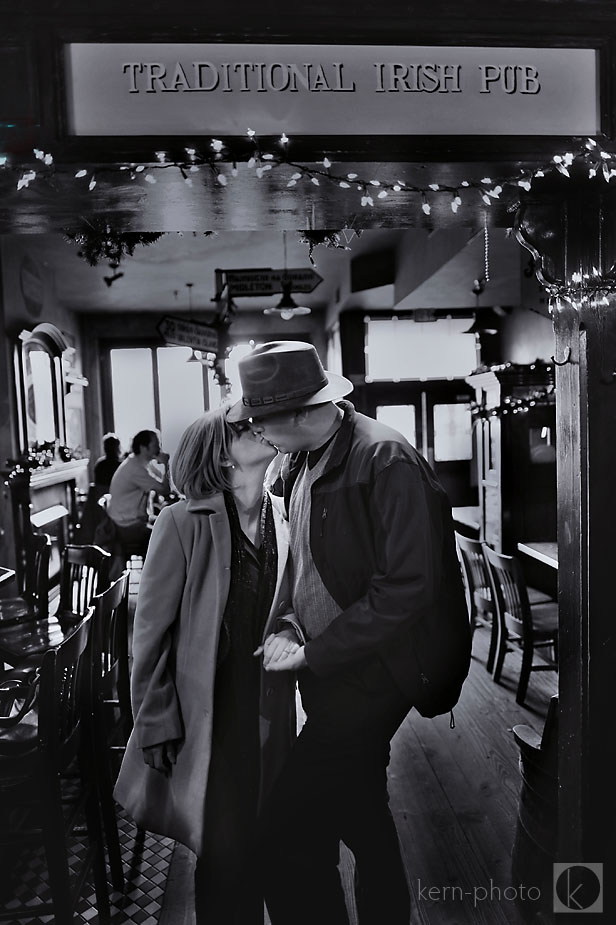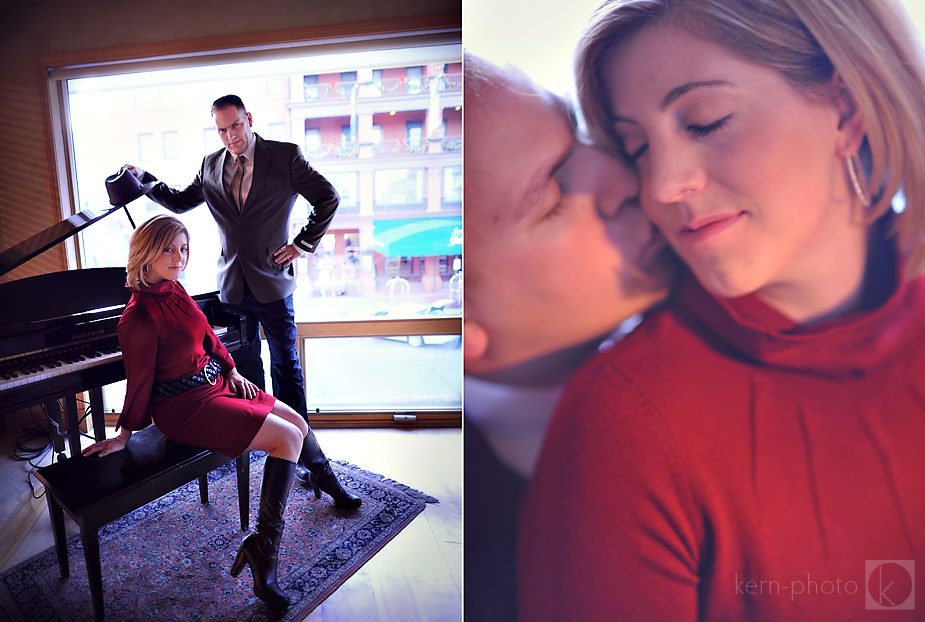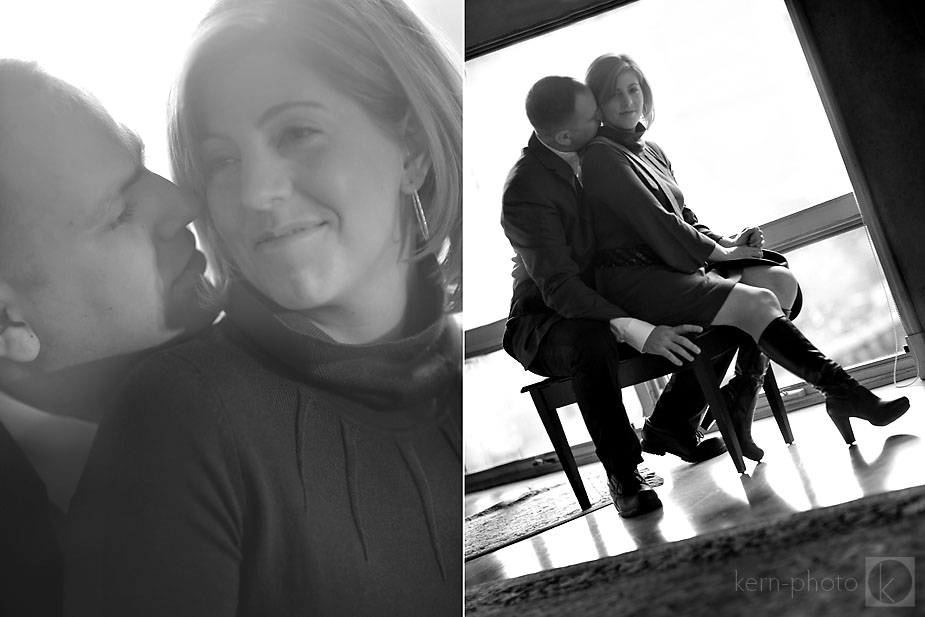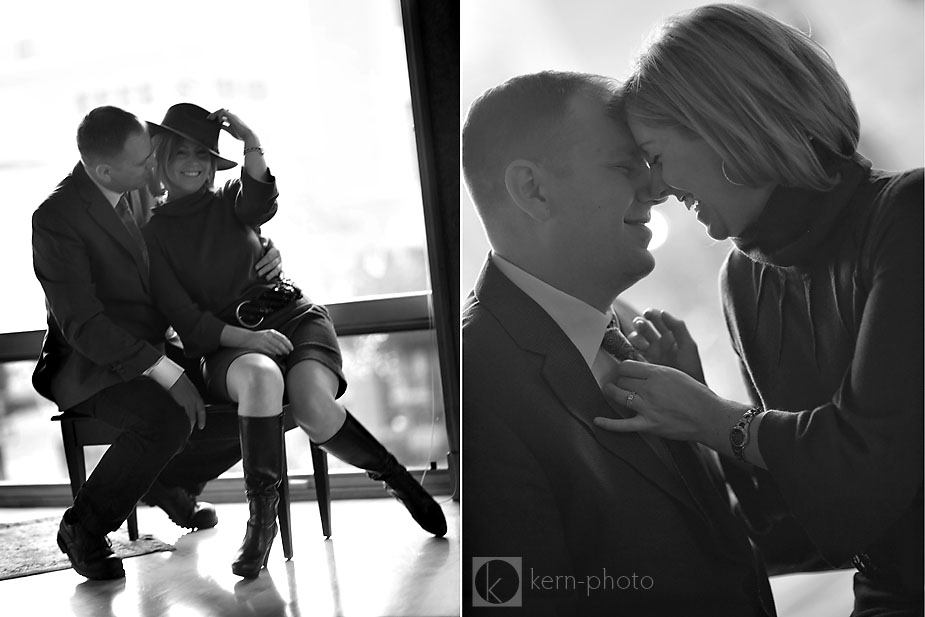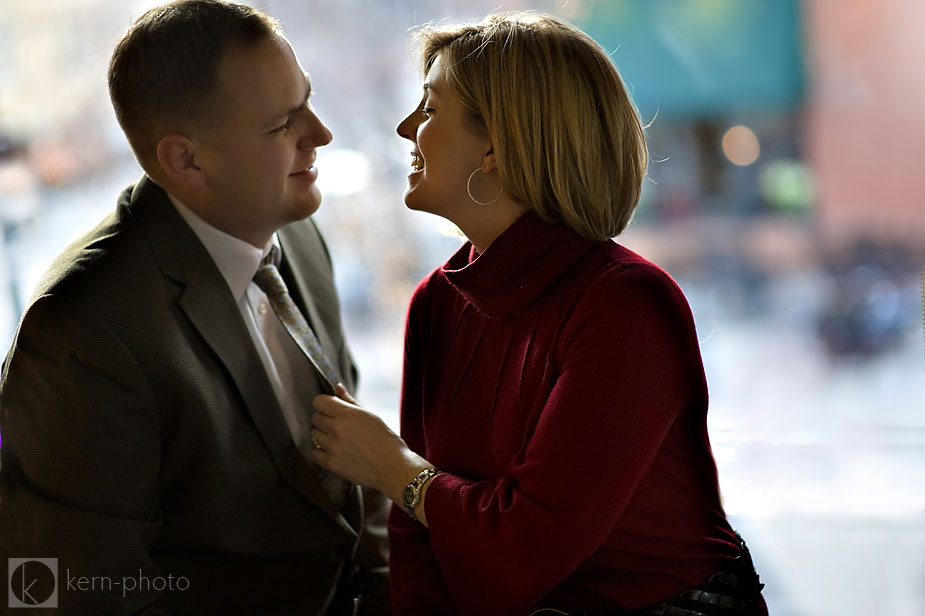 Several subtle elements in this photo make it a winner: the tossed hat, the her hand reflecting in the picture frame, and his hand in the window…key to capturing this decisive, steamy moment.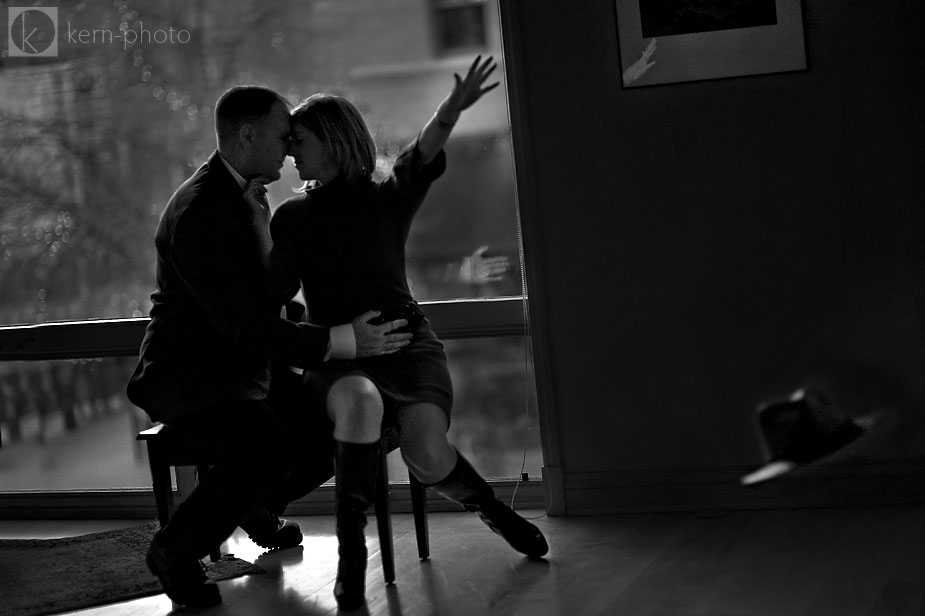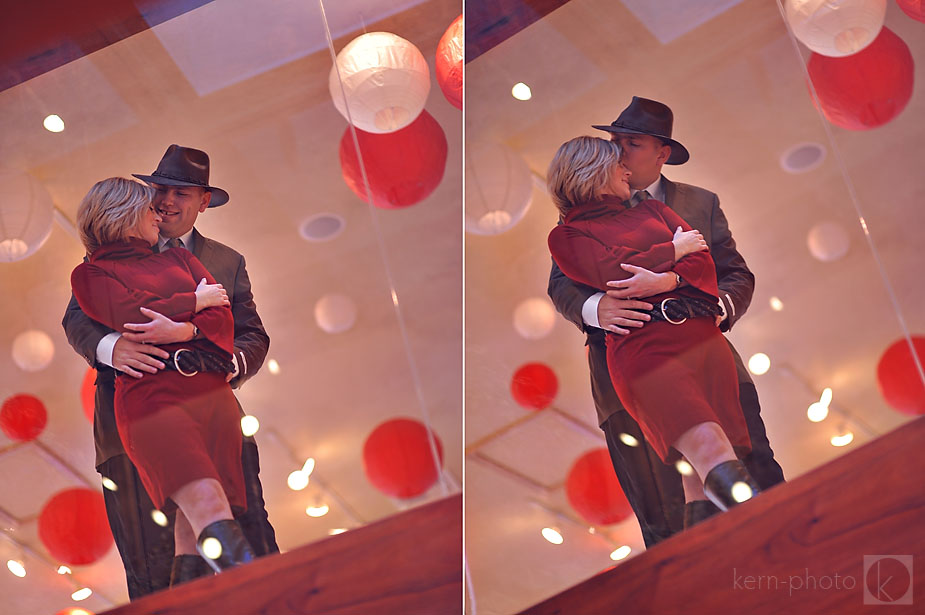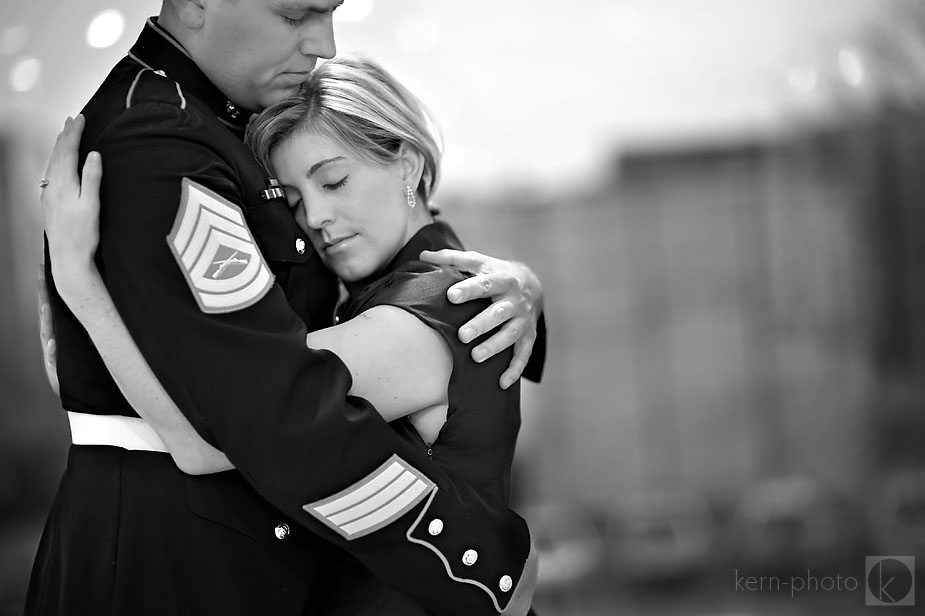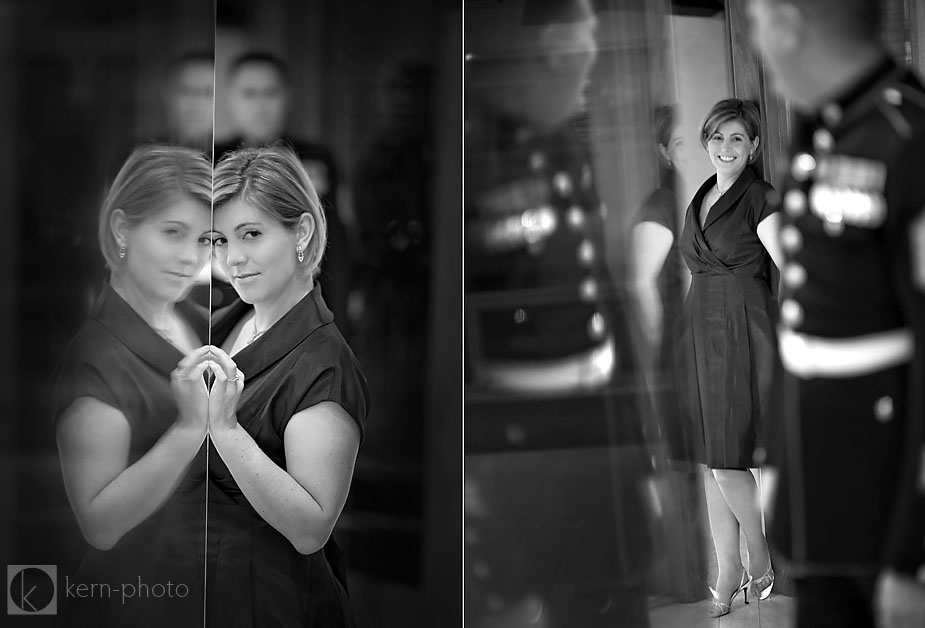 When composing images, I keep my eye peeled for shadows and reflections. For this image, I used a plane of glass as a source of reflection. I especially like the leading line from the Ben's ribbons/medals to Arianna. However, the drama & symmetry of the hands make this a top pick.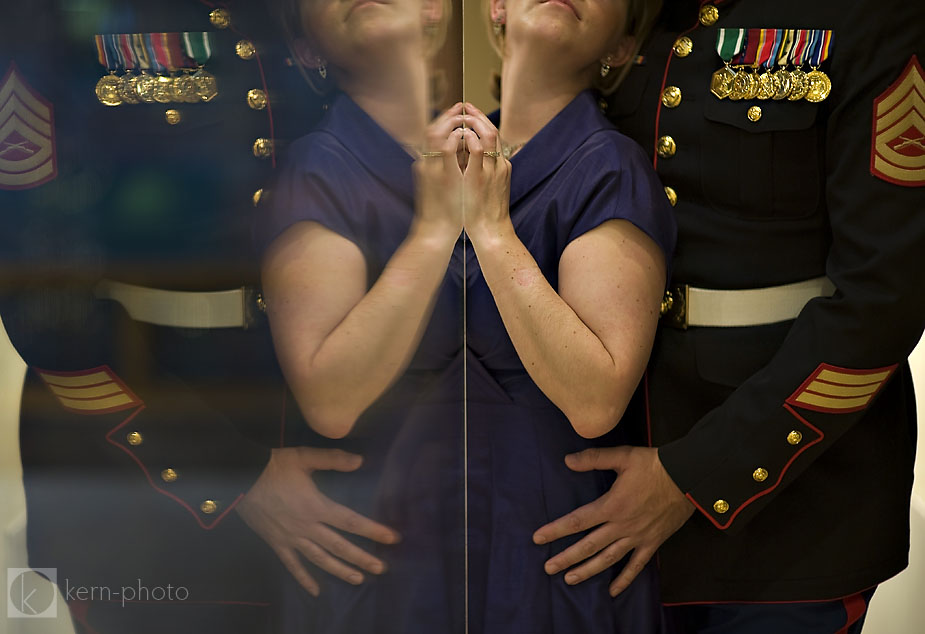 Sixteen years ago they met at band camp. The Homecoming sweathearts played the baby grand piano at Rembrandt Yard until their hearts were content.
Ben offers his arm to Arianna for the walk home.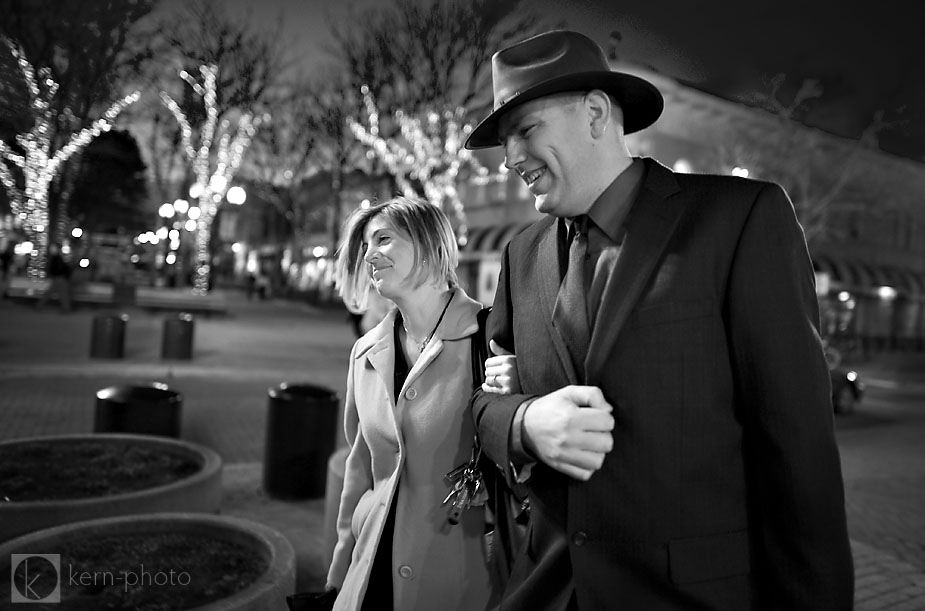 Thanks for rocking out with me with hits from the '30s, '50s, and today!