Hauptmans Family Portraits
On Saturday, I photographed one of my favorite families. Faun Hauptman has helped me in many ways in real estate investing. She's the smartest cookie in town when it comes to real estate. She's deserves two thumbs up in my book if you in the market. My master taekwondo instructor of many years is William Hauptman, a master martial instructor with Paragon Martial Arts, a premier ATA school in Denver. To photograph him is a great honor. They have become dear friends and I have enjoyed photographing them over the years.
Five-year-old Gage reminds me too much of what I was like as a kid. He loves trains, which still capture my imagination, too. Gage is super handsome and is growing so fast! And he loves his trains, which made the Colorado Railroad Museum a sure bet for this year's family portrait session in Golden, Colorado.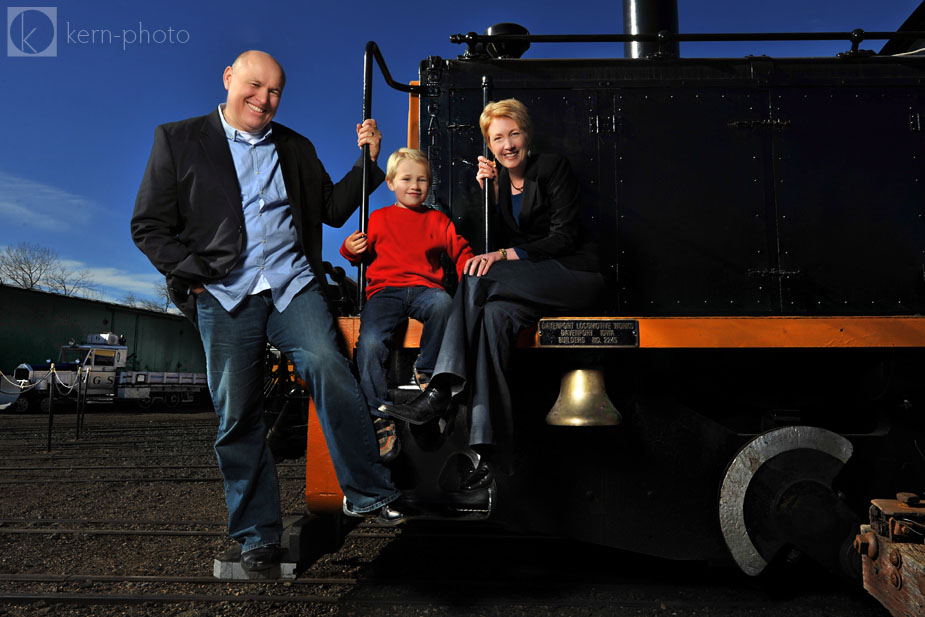 "Choo-choo" was probably one of my first words. And I'm sure I was a train conductor for Halloween on more than a handful of occasions. So when Gage went off, I was sure to follow, keeping right up with him. "Catch Me If You Can" is his game.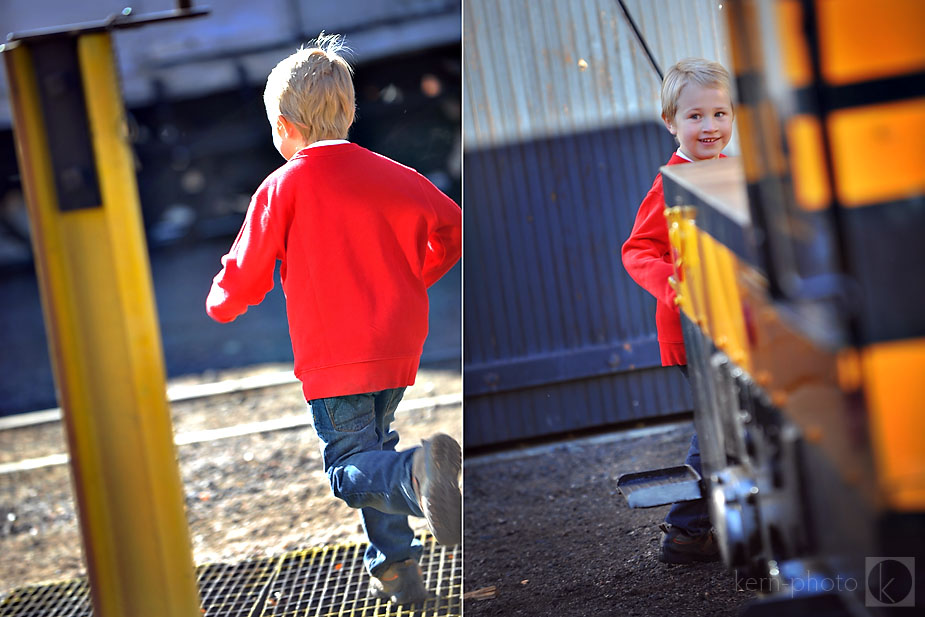 Coal in Gage's stocking would be his #1 top stocking stuffer. He gave me a gift of coal which sits atop my window sill, proudly.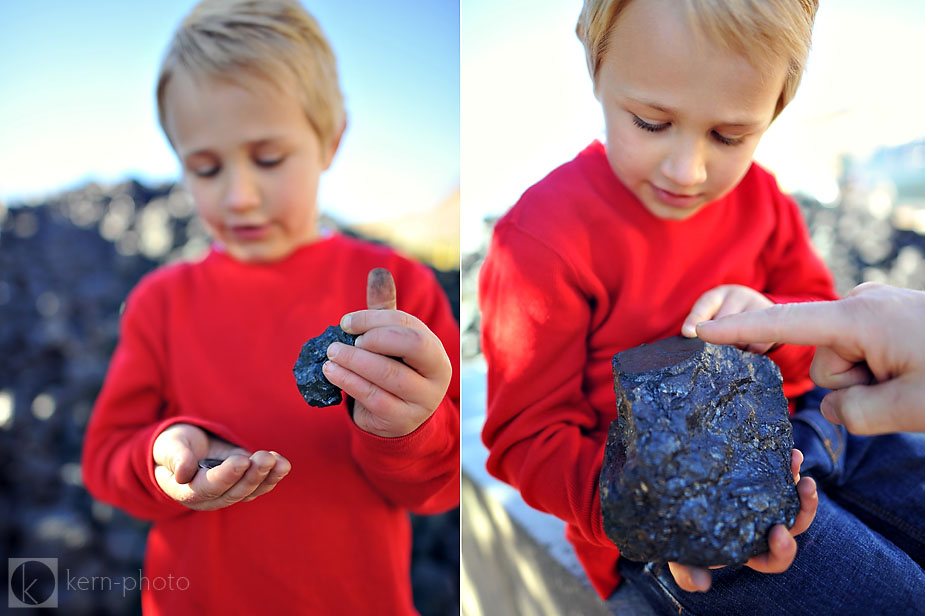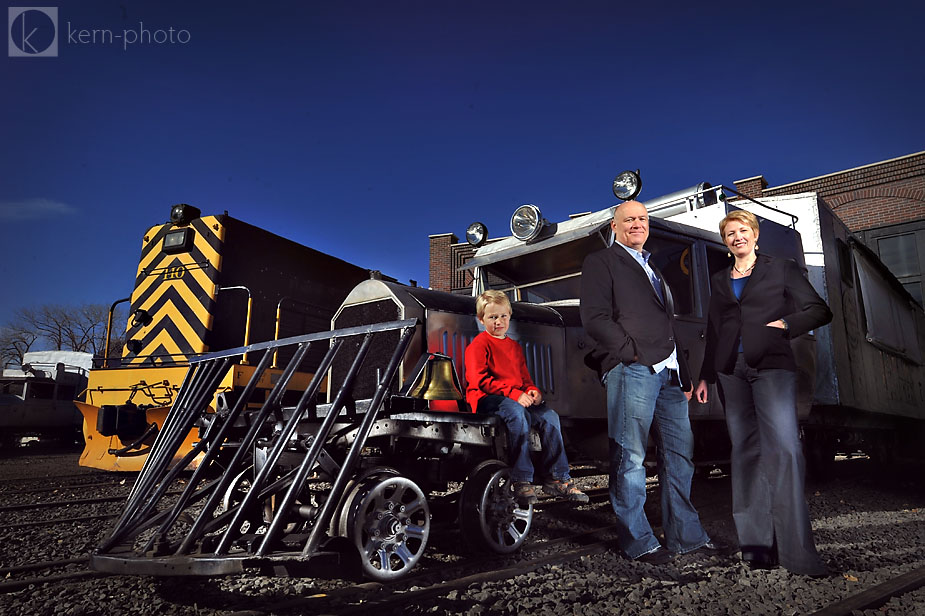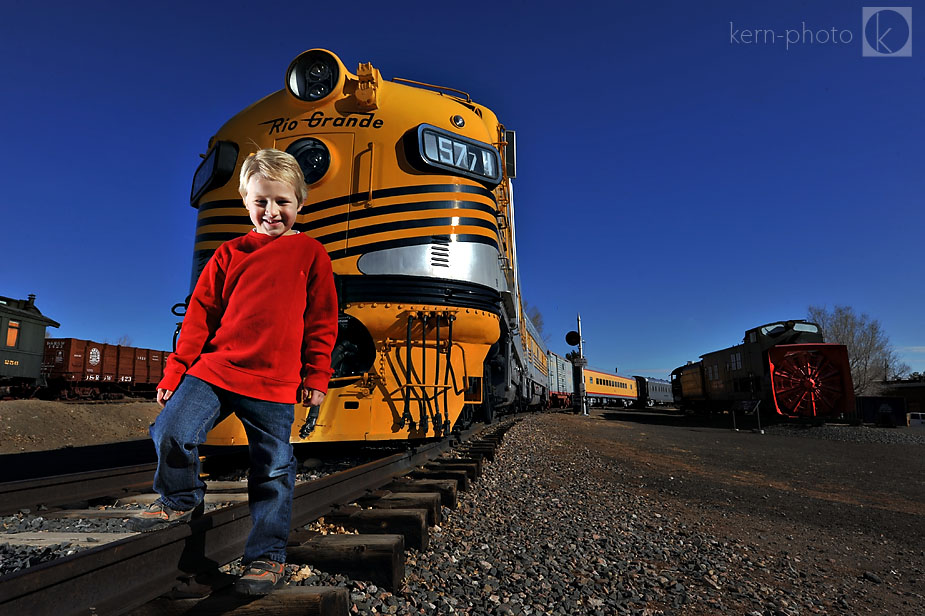 Gage's adept eye can spot a trains almost a mile away: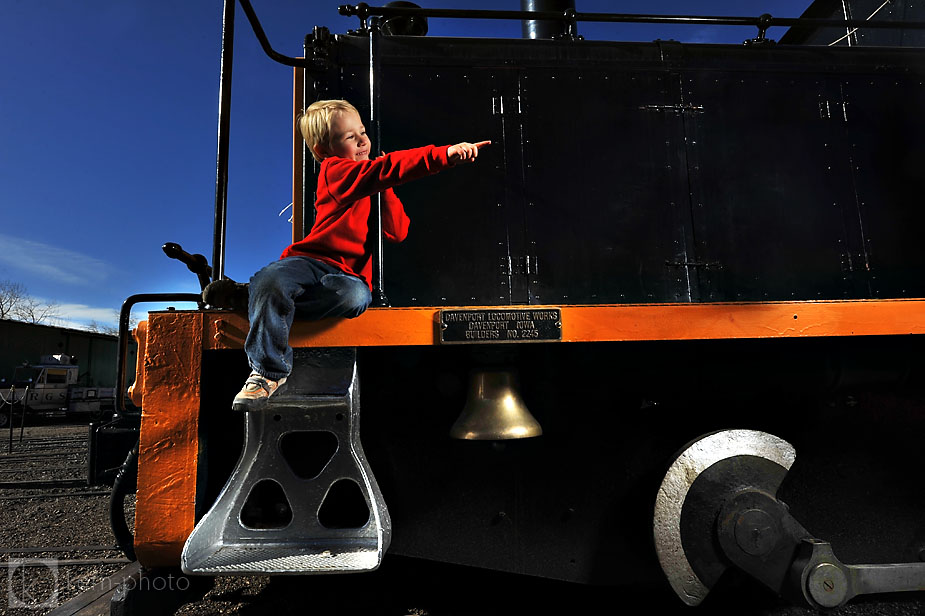 The "penny on the track game" never tires when you are five-year old boy named, Gage. We had (supervised, safe) sneaky fun at the Colorado Railroad Museum. One thing I relish in my portrait session is the opportunity to create beauty and grandeur on a small, but meaningful scale. I'm on cloud 9.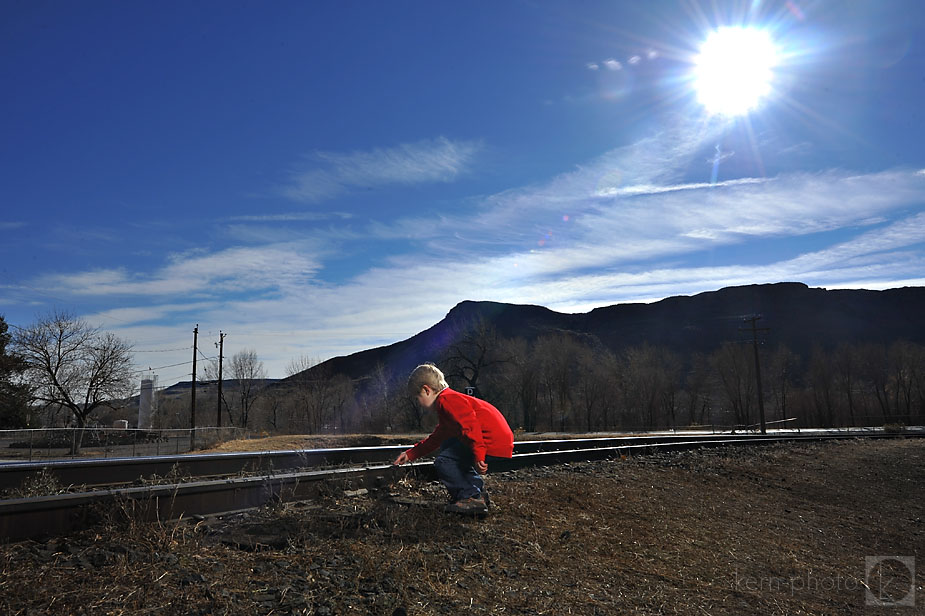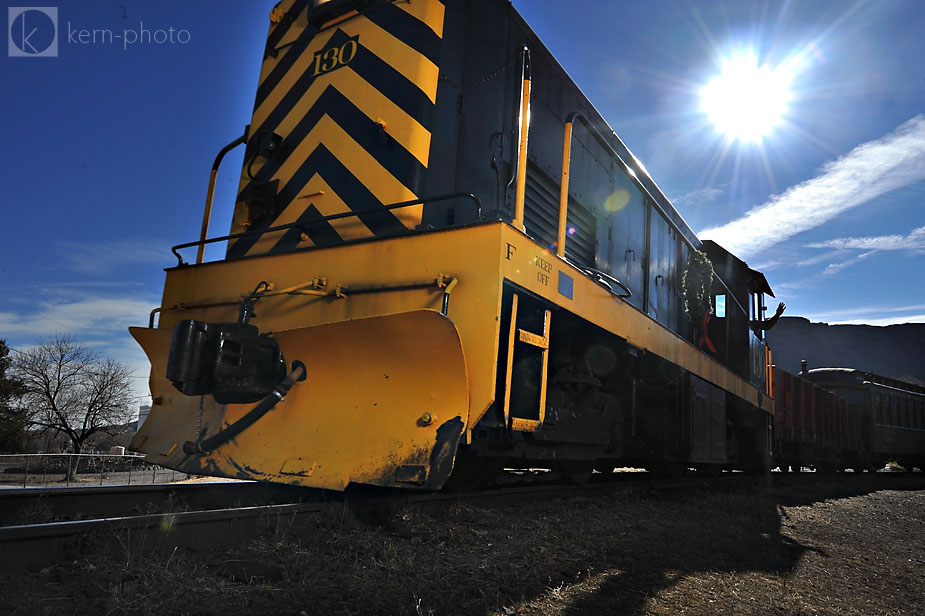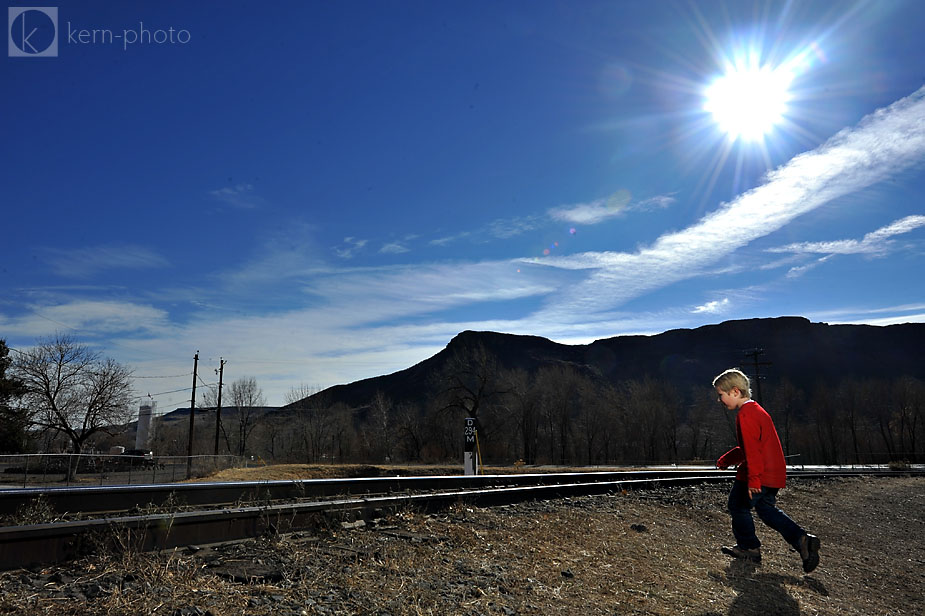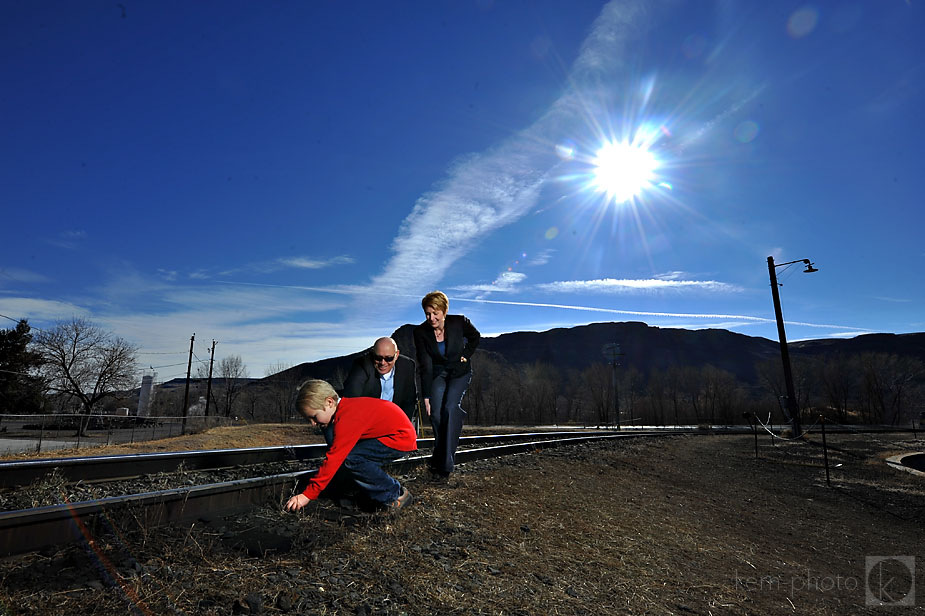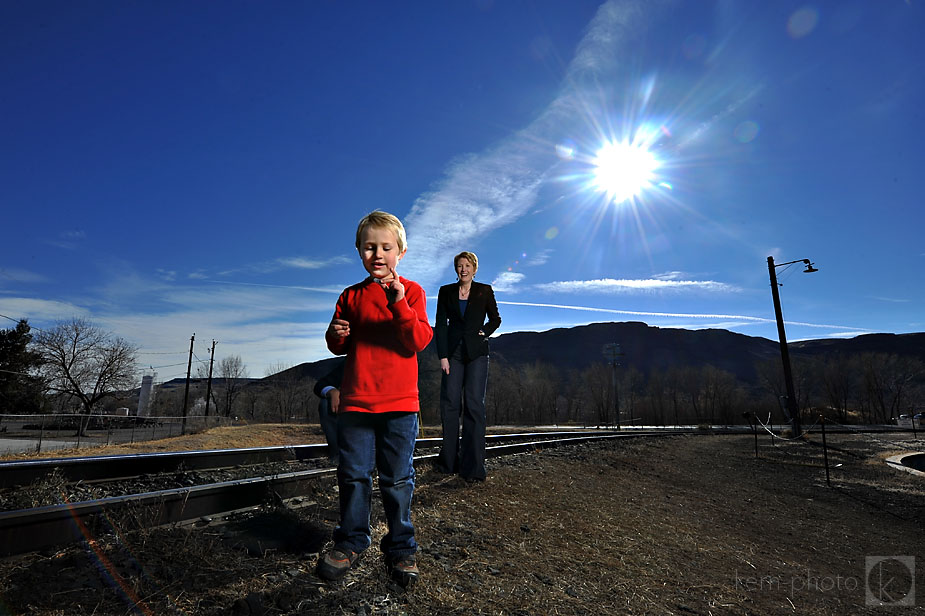 Proof of our labor: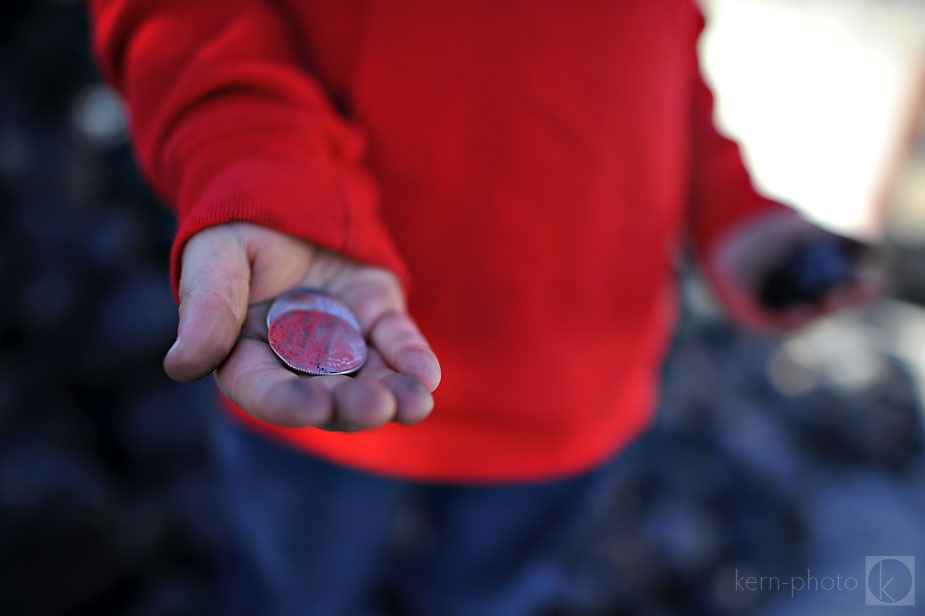 Departure from normalcy makes art unique, especially with family portraits. This is one solid family portrait: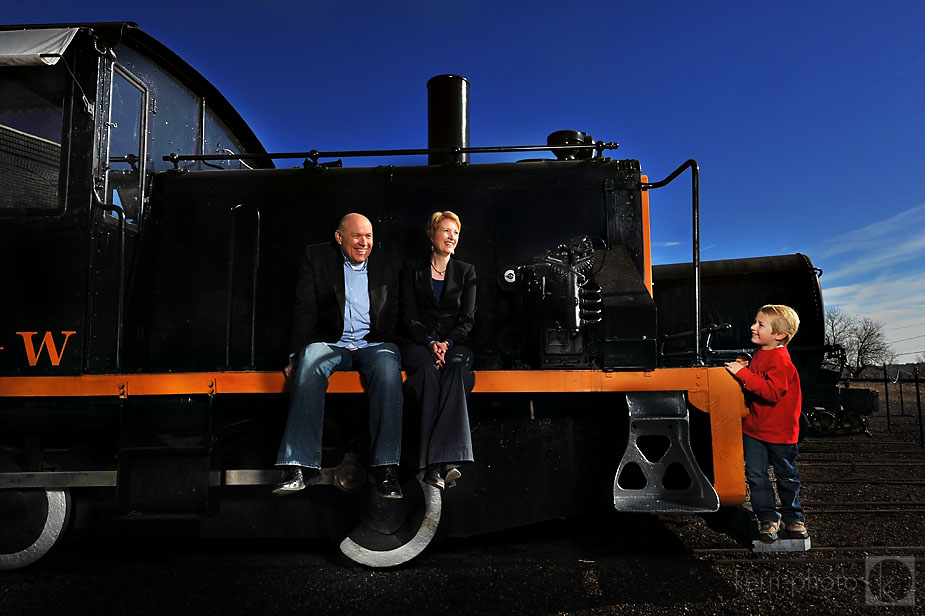 Kudos to Gage for assigning me my first "invisible ghost train" commercial shoot in the history of a five-year old. I WILL deliver on this special assignment. Yes, we both share vivid imaginations.
PS- *Geek Alert* Most of these images were triggered using 4 Pocket Wizards on a remote switch with camera on a tripod, using a large diffused beauty dish powered almost a Full Pop with an Alien Bee 1600 with a good dose of luck thanks to shooting with my Nikon.