numbnuts me
After reviewing today a dozen unfocused images of a cheesy self-portrait, I should have looked more closely at what was actually in focus. God was trying to tell me something, but I just wasn't picking up what He (or my rental car) was putting down.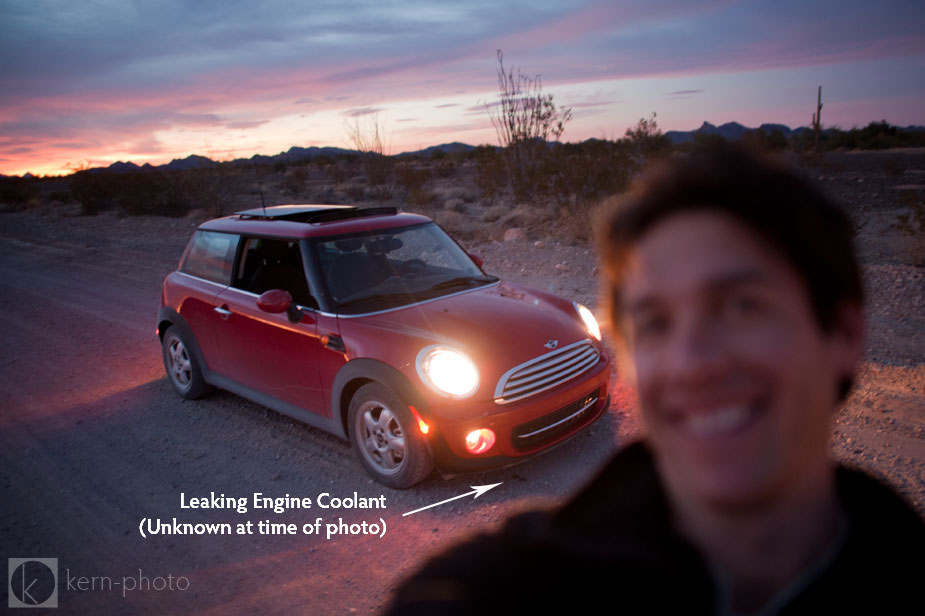 Fast forward about 30 minutes as I attempted to start the car: no luck.
After ensuring I pushed all the launch buttons in the right order, it hit me: I'm stranded. In the desert. A cold, dark dessert with nothing around for miles.
My rented Mini Cooper with 78 miles on it when i picked it up earlier in the week had sprung a leak, overheating the car, and leaving me about nine miles from any sign of life. In my Boy-Scout-survival-instinct (sans additional coolant), I ate food and water, left a note on the windshield, lit my LED emergency flares (which I packed for lightpainting adventures), bundled up, then ran 6 miles to cell phone reception. It was very dark, about 30 degrees when I was able to call 9-1-1.
I met up our hospitable US Border Patrol officers who offered me shelter, more food and water, and told me a few funny stories while drug sniffing German Shepard befriended me. Two tow truck companies dissed me, leaving the third one to drive Hell Western Crooked to pick me up, exchange car (on the Avis dime). Here I am, 16 hours later outside of Arizona's Kofa National Wildlife Refuge, where I left off but in a new set of wheels: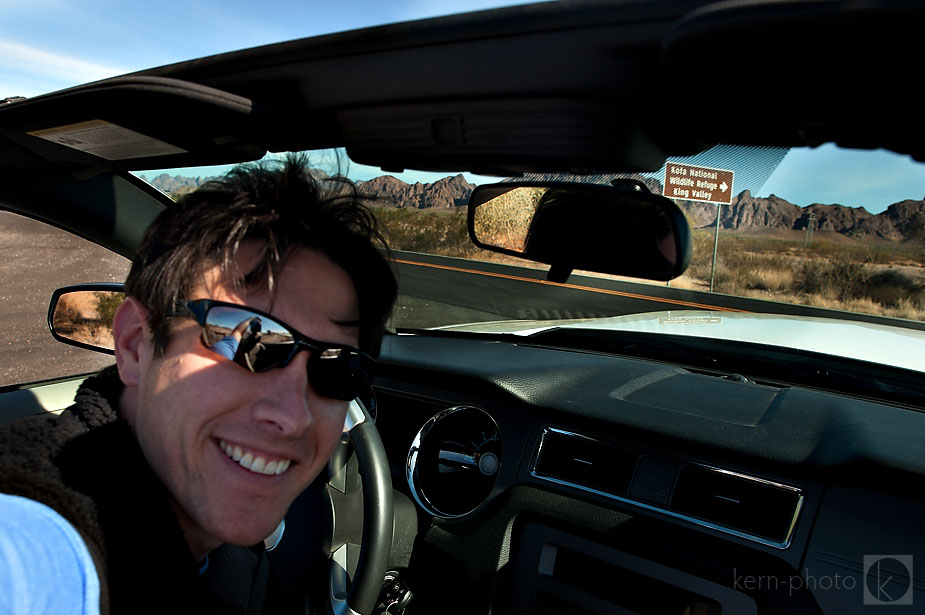 What an adventure! Was I scared? You bet. Did I panic. Helz no. I said my prayers, remembered what I knew, had a great attitude, and lived to tell the tale.