two dreams come true
If I wrote SAT verbal tests, my favorite analogy would be: "Camera is to Leica M6 as Perfect Muscle Car is to _____?"
Answer: Steve Fowler's 1968 Shelby Mustang GT500 KR
Plato and Aristotle promoted a wider use of the analogy as a shared abstraction, as a way to make of explaining things and making them easier to understand.
When I got the call to photograph this legendary car showcased at the American Shelby Collection, sharing my enthusiasm with my Dad, a car lover, was easy. But for my dear camera friends… let's just say an analogy was needed to set the stage. Read more about the tales behind this great KR Mustang Monthly here.
I was a kid in a candy store. A very expensive candy store. The type of candy store where I wanted an insurance policy to cover my assets in the event a lightstand fell on my polished subject.
To see his car displayed among the finest Shelby cars in the country of was a dream come true for Steve. To photograph his pride and joy was a dream come true for me.
Shooting Challenges
The goal for my shoot wasn't necessarily to document the car. My assignment was to create a compelling photograph highlighting the car within the context of the museum, sans people. With persistence, special access to the museum was granted (open to the public Saturdays, limited hours). Given the confines of museum lighting, here is typical shot with waaaaay to much visual clutter to distinguish Steve's car from the rest: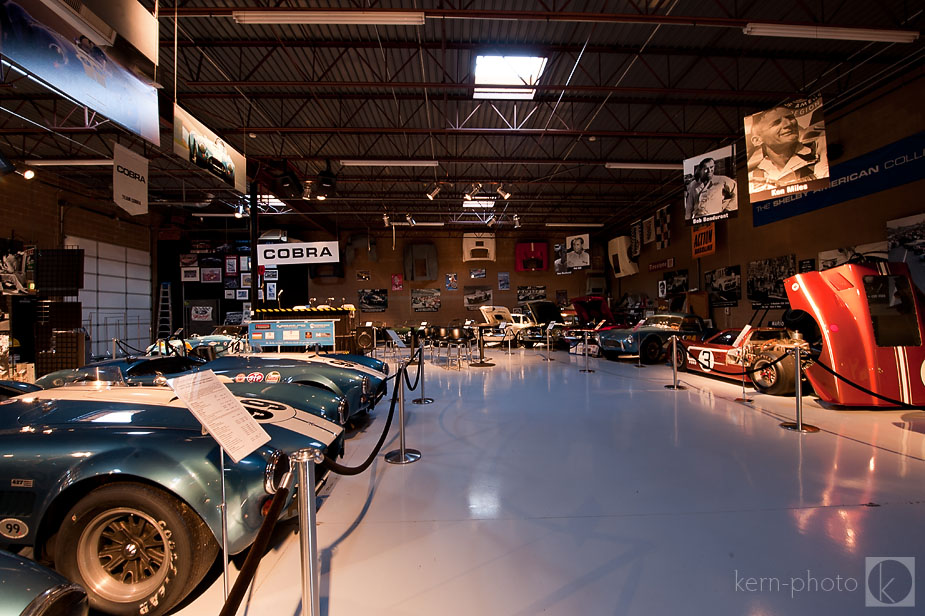 Using my Single Flash, Multiple Explosure technique (detailed here), I was able to light certain parts of the museum the way I wanted. That way, Steve's car becomes more visible among the pack: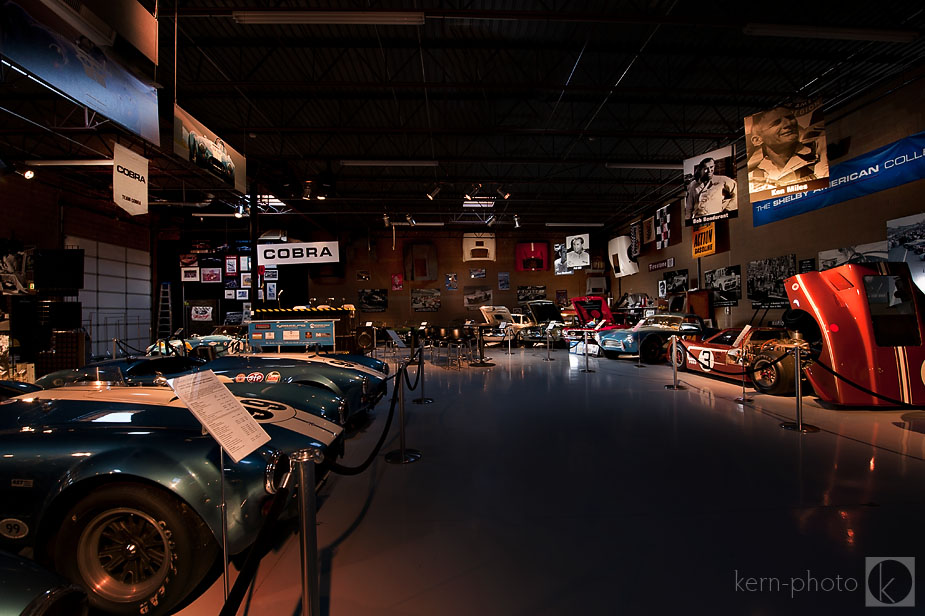 Stepping a bit closer reveals details of the car and surrounding nostalgia of the museum: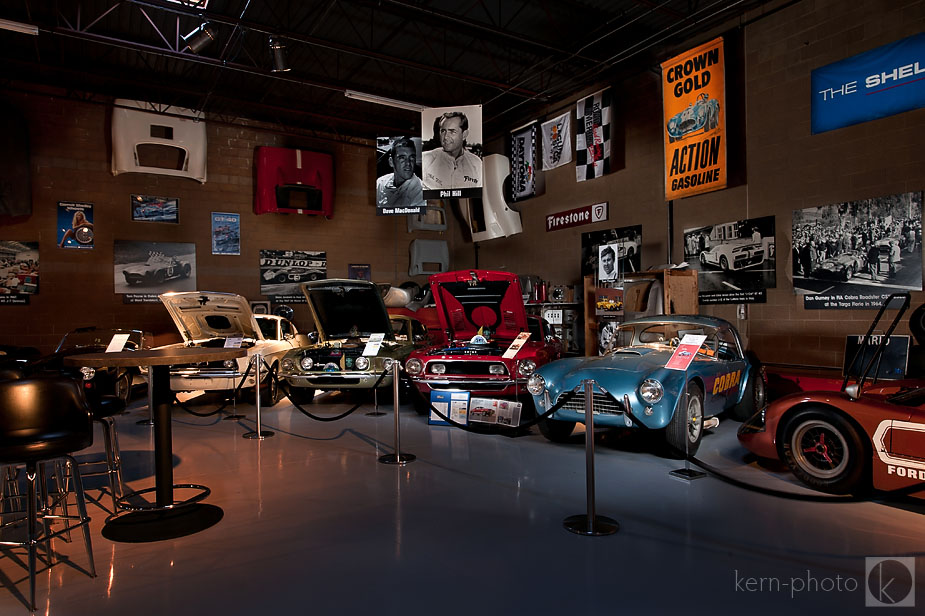 Cars are excel at reflecting unwanted lights, so positioning my flashes to minimize distracting reflections is important. Which is why I usually will pop about a dozen flashes at actue angles with separate exposures then composite my favorite six images into one using Photoshop. For more tips on shooting cars, check out the classic kern-photo blog article here.