If You Can't Beat 'Em, Make a Statement
Graffiti impacts everyone, especially when it comes to the health and well-being of a community.
A friend of mine found this on his step one day. Instead of fighting it, he joined them, effectively beating them at their own game while making a creative statement: "LEARN TOPOGRAPHY."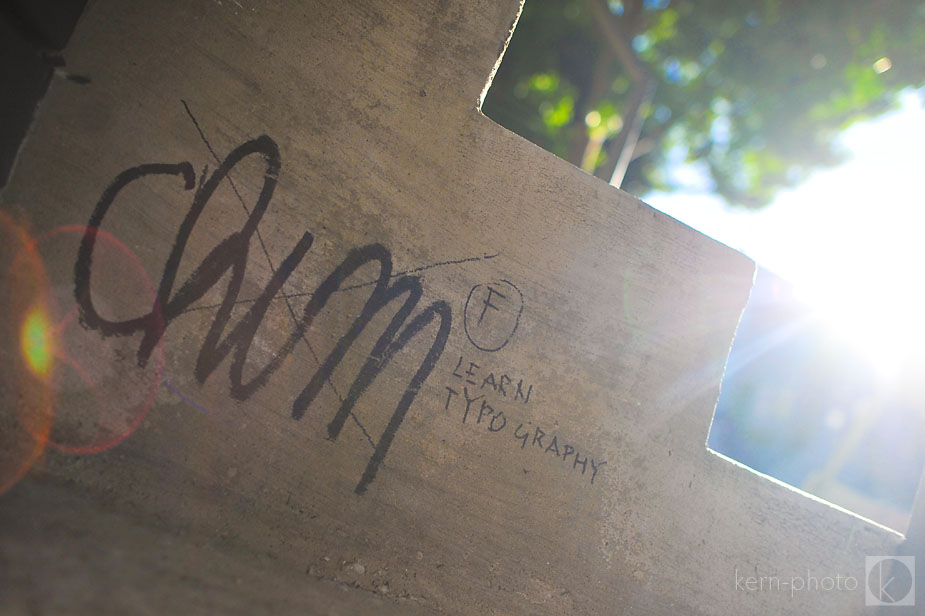 Price slashing is the graffiti of the photography world. Booking an $800 photographer for full wedding coverage to include travel, digital negatives, an online gallery, and the kitchen sink is where it starts. The next craigslist photographer lowers to $750. The trend continues to the point where the photographer can't pay bills, has no insurance… doesn't deliver. Scary.
So how do you beat that competition? You shoot for free.

Which is exactly what I did when I shot a wedding for free at Burning Man in 2010. There's no commerce on the playa, only a barter system which sets a fair stage to create, sans strings attached. This image turned out to be one of my favorites from 2010, which never made it to this week's WPPI 16 x 20 print competition, thanks to UPS (THAT story continues here):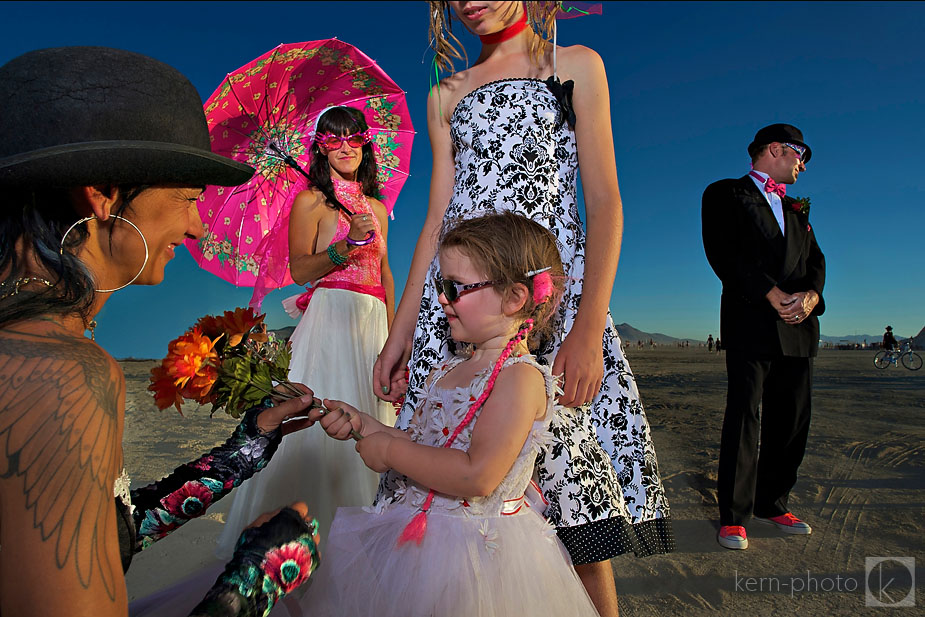 This year, I look forward to shooting another and checking off #26 off my list of 101 goals in 1,001 days. So if you are planning to tie the knot on the playa, contact me to coordinate.
Shooting for free doesn't have to bee a hard pill to swallow, thanks to the David Hobby (The Strobist) offering Four Reasons to Consider Working for Free… a long-time gem of a read, especially the 330+ comments. Can't wait to meet the guy on March 22, thanks to his Flash Bus Tour '11 stop in Denver.