Yes, please!
Just using that simple phrase makes me giddy… especially in response to life's luxuries. It's a perfect response for:
Would you prefer whipped cream on your latte?
Do you mind if I upgrade you to First Class?
Would you like to go out with me tonight?
Do you care for dessert tonight?
"Yes, please!" ISN'T:
Yeah.
Okay.
Sure, why not?
"Yes, please!" IS:
I whole-heartedly embrance your offering.
I'm would love that!
My momma taught me well / I went to school in the South.
When I was asked if I would like to check a second bag back to Denver after teaching a workshop in Minneapolis this week, my response: "Yes, please!"
Dumping the contents of said bag meant a TSA inspection would expose my sense of decor, nesting sensibilities, and confidence in my metrosexual tendencies.
My proud Ikea loot, partly inspired by Ikeahackers: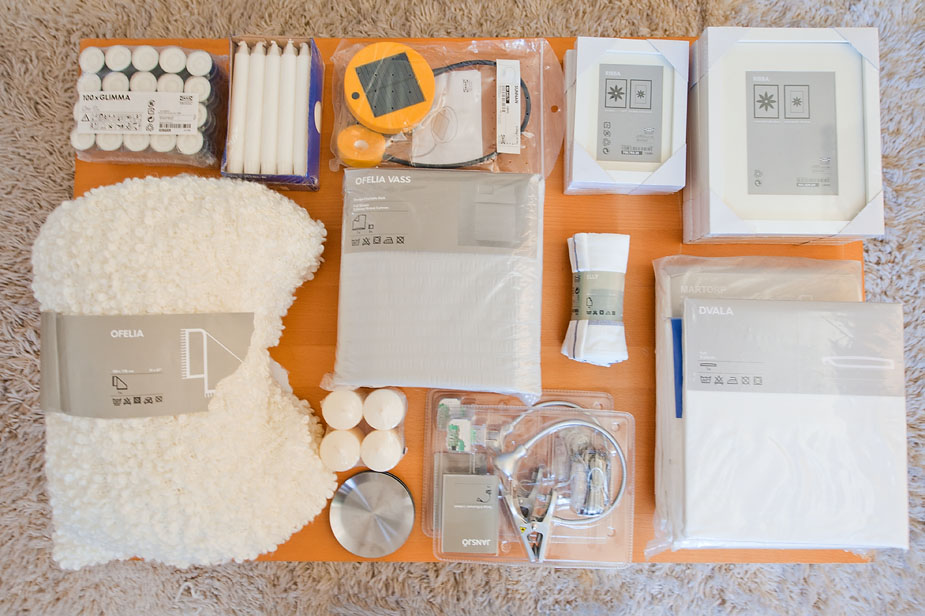 In another life, I'd be architect / interior decorator. For now, I'm proud to call myself a photographer / interior decorator-wannabe.
PS – This post is entirely based on a true story. Including the fact Ikea will open it's doors in Denver Fall 2011. Proof.