39-second portrait session
Meet Ryan, one of my best friends in the world, along with Cody and Jessie, two favorite furry friends: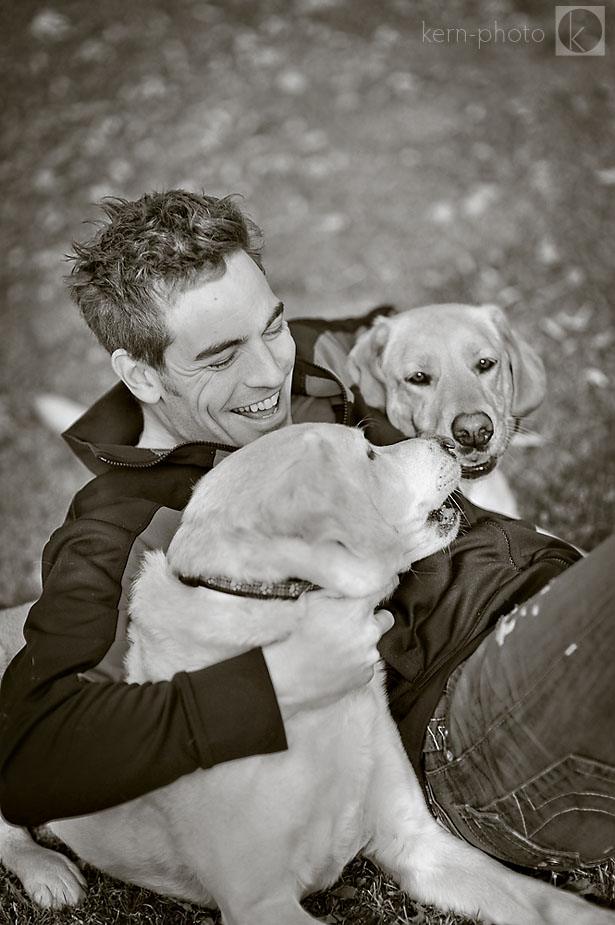 Sometimes I forget to photograph friends and family. The camera stays in the bag since we're having too much fun to take it out… however, it's THOSE times we want to remember most. The good times.
The next time friends visit, treat them to a 39-second portrait session.
Why 39 seconds?
30 seconds to explain: "this isn't a professional model shoot" or "the headshot for your next book" and "you look fabulous just as you are."
9 seconds to snap a few images.
Instead of making perfect, capture and savor fleeting moments. THOSE pictures frame memories perfectly, with tips on displaying and preserving art here.