Lightpainting Tips, My Secrets Disclosed?
Dear Friends,
I stand at a cross-road today after reading a beloved email inquiry about my lightpainting techniques from LA-based photographer Chris Michikazu Hori. He writes:
I just wanted to say thanks for offering such a cool site for other photographers to check out. Your outlook on life is refreshing and its great to see such positive energy.  I'm a 2nd year photographer from Los Angeles and I'm always trying to learn more and shoot better. Anyways, just wanted to reach out and tell you how much I appreciate your site!  I actually had a question as I look through some of your past posts. I was wondering what types of things you use for your long exposure effects. I just notice that a lot of your "glow" streaks are very clear. Being new to all this I have been doing the trail and error process and have been having a great time! Its totally understandable if you don't want to disclose your secrets, just had to ask!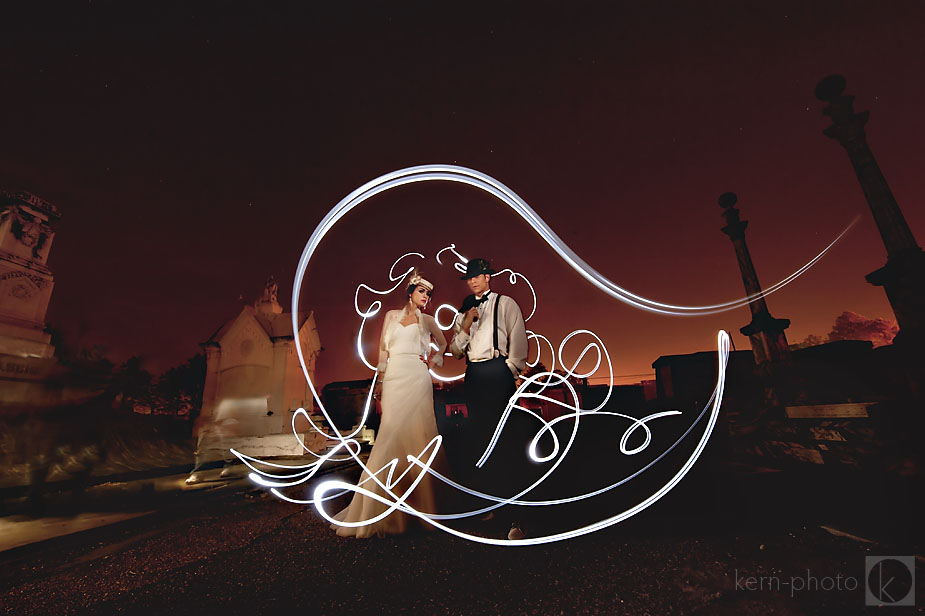 When in doubt, I turn to Ancient Chinese proverb:
Give a man a fish and he won't starve for a day. Teach a man how to fish and he won't starve for his entire life.
I ask myself: Do I disclose my lightpainting secrets?
Awesome Jeff Newsom won't.
Alt-F John Michael Cooper will.
HUUUGE question for me. Why?
In 2007, I experimented with my first lightpainting on cactus (too embarrassed to show)
In 2008, I taught free workshops in coffee shops on the subject.
In 2009, I won my first award on the subject.
In 2010, I taught workshops in New Orleans and Palm Springs on the subject.
In 2011, I won another international award and got published in a magazine on the subject.
Today, I continue to shared my thoughts on the matter.
That's 4 years of exploring, experimenting, messing up, practicing, perfecting lightpainting to arrive where I am today.
Do I give it away for free?
Do I give it away for a $10 downloadable PDF?
Do I give it away for a $100 DVD tutorial?
Do I give it away for a $600 private mentoring session?
Do I give it away for a $2200 inclusive workshop?
Do I (dare) give it away on sale for $16,500 (Sorry, Jesh)
How I do I share what I've learned for so many years when some new photographers want one thing: a free fish.
At what point is giving away too much of a good thing???
It is better to teach someone how to do something that to do it for them. Giving them the simple answer (a fish) is good for the short term, but teaching them the root of inspiration and how to find your own tools in the aisle of REI or Home Depot is better (teaching how to fish).
Meanwhile, momma cooks for her babies. She can't do it forever, so she teaches how to make cookies, bread, and stew. Eventually, Martha Stewart or Julia Childs goes big.
***REWARD***
If this post receives more than 20 comments, Mr. Hori will receive a 30 minute mentoring session from me, along with one lucky commentator. Win-win-win.