Super 8 Wedding Cinematographer: Ask the Expert
Kevin Von Qualen is an artist and storyteller who specializes in documenting the human condition through his photography and cinematography. He's been a long-time photography colleague and friend. I met Kevin 4 years ago at a talk given by David Jay, we've been involved with Denver's Mile High Photographers, and source of encouragement for my coffee-shop classes. He normally shoots digital, but he holds a rare talent of using analog stills in film and recording video in the vintage Super 8, a medium of yesteryear. I am proud to feature Kevin in my latest Ask the Expert interview with a goal of getting to know fellow creative people who like to create as much as they share. Follow him on Twitter @kevinvonqualen and check out his awesome portfolio site here.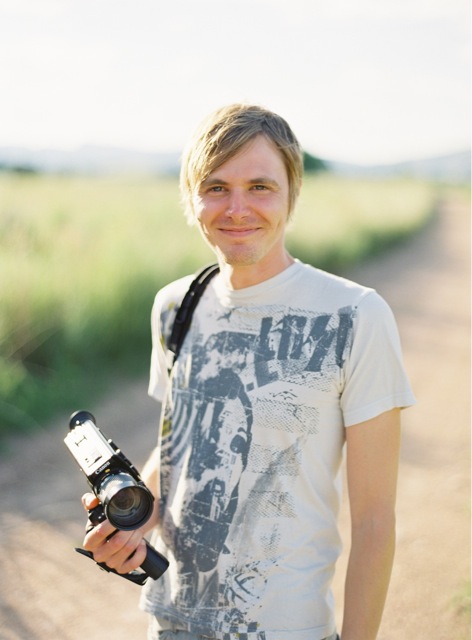 1. First off, Kevin, how do you create your style and where do you draw your inspiration?
My definition of inspiration is a little different… I think that true inspiration is without worth if it doesn't bring about action. With that said, music is my favorite moving experience, nature & architecture triggers my awe & creativity. Authentic people & their stories fills my inspiration cup!
My style is just my direct outward expression or overflow of that inspiration. And technique determines how well I execute the final product.
2. Tell me three of your goals of your business for the next year. What are you doing to accomplish them?
Hone my brand – Super 8 is very niche, my biggest goal and challenge is to continue to expand my reach to get it in front of the people that appreciate it. To do this, I nurture relationships, build new ones, avoid toxic ones, and be intentional with my time.
Inspire others – Creating original artwork is terrifying, but the easy route is cheap imitation and involves copying others. The world only advances when people do things differently, I want to inspire creatives to do just that.
Secret! – My last goal is the most exciting for me as I'll be releasing a secret side-project which involves making filming in Super 8 more accessible to the masses, putting the ability to create into a greater audience. Stay tuned for more on this one!
3. As a film artist, how effective is branding, website, blog, and social networking? How do brides connect best with your art?
Branding is successfully communicating your message and being an artist trying to reach the minority. It's hugely important. A website/blog can state or reinforce your values. Social networking is just one vehicle to get your message/brand out.
I am fairly active on facebook/twitter as I enjoy being social, however the biggest reinforcement of my brand is the 'word-of-mouth' surrounding my work that has carried me since launching in 2004.
4. What key moment in your life made you the cinematographer you are today? What motivated your entrepreneurial spirits?
I'm an entrepreneur because I've always seen how things can be better. Working for someone else doesn't always provide the opportunity to actually change things for the better.
I'm the Super 8 cinematographer I am today in direct response to some byproducts of the digital revolution. Life is beautiful, and life is imperfect. The culture and perfect standards surrounding (some) digital manipulation can create a dishonest reality. Super 8 is in the opposite spectrum and to me, creates a more authentic experience. Like life, Super 8 is beautiful and Super 8 is imperfect.
5. Describe how you'd create a film within your style. What time of day? Location? Why?
Of course, I love beautiful locations at sunset with the sun low in the sky to create warmth, a nice side light, and some sexy sun flare. But I also love documenting people in their dwellings. I think it adds a deeper dimension to the story. The biggest piece to my style though comes from the authentic feel of people that are open & trusting.
6. Why is motion film important (to you)?
I've been a still photographer the majority of my life and photography remains half my business. So to me, Super 8 is a like a moving album of 4-8 second photographs. It's able to add more context to a still frame. It tells the story of moments before and after a snapshot.
NOTE: Super 8 B&W film can be developed and converted in digital. Far from a .CR2 or .NEF file, raw footage looks like this: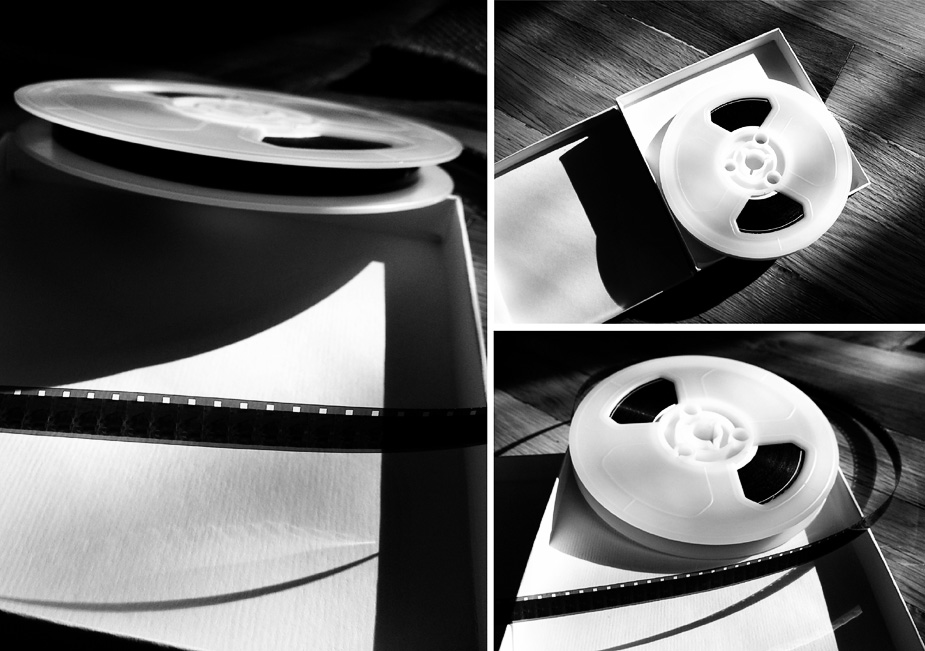 7. How do you balance the desires of a bride when purse strings might rest on the shoulders of traditional parents? 
Unfortunately Super 8 is an expensive medium and having an artist that can use it well to tell a story is an even higher premium. The only way a bride/groom/parents can have a great film on a tighter budget is to be flexible with the timeline. If we can be intentional with planning key moments, (ie. bride & groom see each other before the ceremony, start with the first dance just before dinner) we can create an amazing story within a planned 5-6 hour period instead of normal 8-10 hours coverage.
8. Let's talk tech: Tell me about your favorite creative tools, film, lighting, and post-processing. Why?
A. Practice. Experimenting. Practice. Experimenting. Practice.
B. PRO film lab! Spectra Film & Video in North Hollywood handles all my processing and digitizing. A wedding day is a wildly unpredictable lighting experience. Spectra makes me look good.
C. My go-to color film is Vision3 by Kodak. Great skin tones and wonderful exposure latitude being a negative film. R. J. & Krista's black & white film was my first experience with Kodak's Tri-X reversal film, and the results blew my mind.
D. Generally I use available light, however I bring rechargeable Sunpak video lights with me for low light situations (Editor note: These have been discontinued by the manufacturer).
E. Super 8 film is skinner than your little fingernail. A tuned-up, pro camera with a great lens is absolutely necessary to get the best possible results out of an inherently difficult medium.
9. Pair music with your cinematography… what genre are we in? Is it different than the music that inspires you to create what you do best?
Pairing music to the visual medium will make or break the creation of a good film. I spend an immense amount of time finding the perfect song. I prefer underproduced music to go with the analog Super 8…raw, acoustic, emotional. The tempo will depend on the feeling of the visual elements.
A difficult obstacle in finding music is that I try to legally purchase music rights from independent artists so they are paid for their work. And it is HARD finding GOOD music that is not tied up in corporate labels.
10. How does travel and other worldly-experiences shape your style?
On a human level – "Travel is fatal to prejudice, bigotry, and narrow-mindedness, and many of our people need it sorely on these accounts. Broad, wholesome, charitable views of men and things cannot be acquired by vegetating in one little corner of the earth all one's lifetime." – Mark Twain
On a creative level – I think stagnation of experiences causes death to creativity.
11. Describe your biggest pressures and challenges from a client perspective. How can a wedding professional ameliorate these concerns?
Trust. It's daunting and scary to let someone into your life and be in charge of documenting the most important moments. A true professional has worked really hard to get experience working in every possible crazy weather, lighting, equipment malfunctioning, and humanly emotional situation. A professional can show with beautiful work that they figured out a way through that adversity. You can't escape uncertainty, so make it work for you.
———
Thanks, Kevin, for your sharing your creative insight! You are a wise artist beyond your years!
And for all you creative entrepreneurs, you might also enjoy reading other interviews by creative experts:
Stay tuned for future "Ask the Expert" interviews of those who love to create as much as share. If you like what you see, learned something cool, or have a suggestion for new interviews, comment away!