Mad Men on Madison Ave
I'm not talking about the TV show. I'm talking about the last real Mad Man, Lester Wunderman. He invented the 1-800 number. At 92, he is sharp as a tack and reports to his office daily.
Mr. Wunderman is an photography enthusiast. He spends Saturdays learning Photoshop with a mentor. He also helped to found the International Center of Photography. He relishes the challenge of using technology to the fullest to get the job done right. He types away on his MacBook Pro tethered to a 200 year-old wooden desk from Europe. Now there's a clash of ages so wonderful to see.
Once I saw this desk and his framed art hanging behind him, I knew I found my visual metaphor.
Sandwiched between his art and his work, he looked me straight in the eye, knives to the eye. He means business. Serious business.
In less than 5 minutes, I was out the door with a smile on my face knowing I got my shot.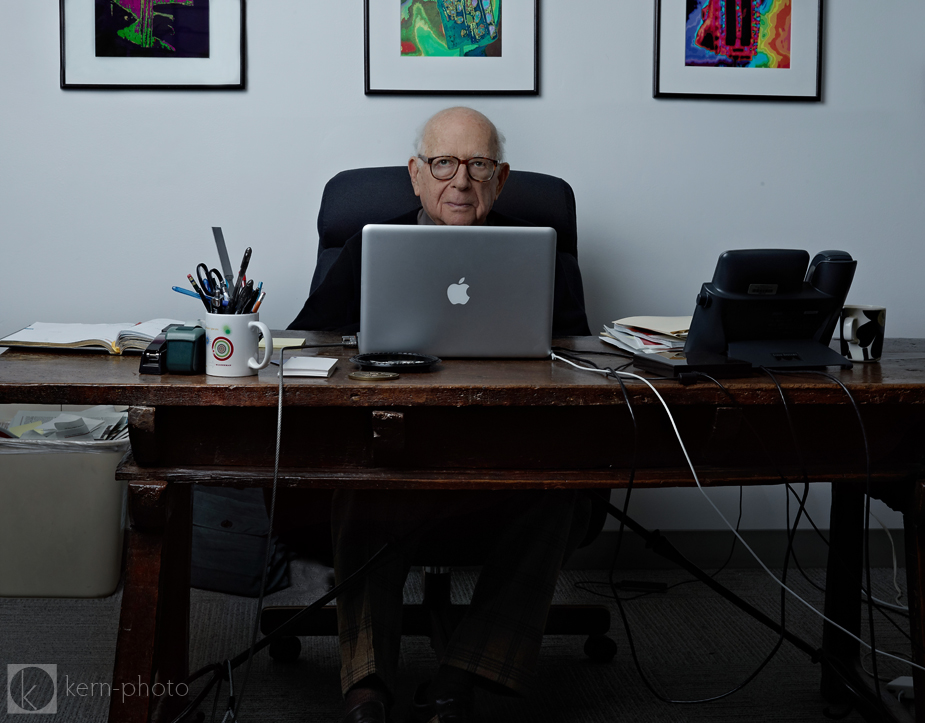 A Real World Test
As photographers, we practice for game day via test shooting. Some practice on their cat in the backyard.
My game day today  was a perfect blend of two recent test shoots: the vintage Mad Men shoot, and the Flatland: A Wedding, Deconstructed shoot. I pinch myself… in the presence of the last real Mad Man on Madison Avenue, shooting PhaseOne all tethered up for a self-portrait. I pressed the shutter on the above shot. Legally, I don't even know if I'm allowed to share his shots. Theoretically, copyright issues which is why I'll hold off for now on sharing them. However, I used Joey L's Release Me app for Mr. Wunderman to permit use the image for my portfolio, signing using his finger. Again. Cool use of technology.
Now I wonder if Apple knew he digs his Apple.
Capture Pilot Technicals
'Don't screw up,' I tell myself. I called my a few members friends on my self-appointed creative board the night before the big shoot. I shared my ideas to ensure they weren't just plain dumb. They thought it was a bit risky, but encouraged me to make it happen.
Using the PhaseOne Capture Pilot and Capture One to remote trigger from an iPhone to view on an iPad. Lots of technicals, but smooth sailing overall. I stayed up into the wee hours preparing my workflow so I could do it my sleep, mocking up a dozen Plan B scenarios in the event techie gremlins appeared.
Here's the visual workflow which Mr. Wunderman really thought was cool.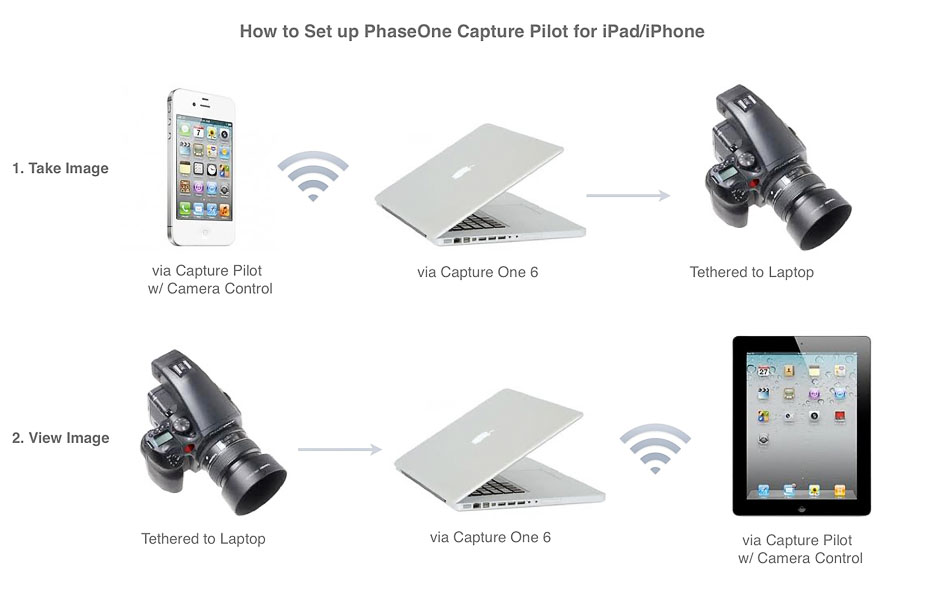 A behind the scenes glimpse of the setup with the PhaseOne IQ 140 and V-Grip air to wirelessly trigger ProFoto D1 250 Strobe… love the simplicity. Direct tether to laptop which allowed a complete wireless setup. I handed Mr. Wunderman my iPhone with Capture Pilot app w/ Camera Control and he was able to press the "sexy silver button" to create a self-portrait. I was very tentative about the approach on having him take a self-portrait. But as a photographer and business person, he thought it was a cool experience and had no problem posing himself the precise way he wanted.
It went like this:
Mr Wunderman pressed the iPhone button.
Four second later the image appeared on the iPad.
He made a few adjustments to his body position.
Click.
Then he smiled at the instant result.
Done, done, done. My view from the situation room: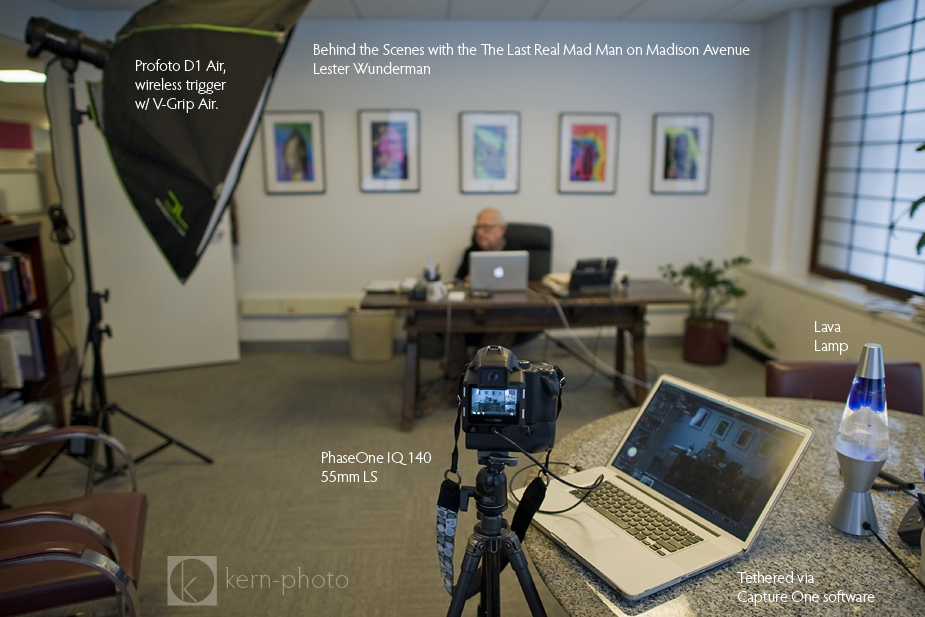 Thank you for your time, Mr. Wunderman, and your amazing staff gracious with their time.