The Profoto D1 Air & PhaseOne V-Grip Air Review | Burning Man Family Photos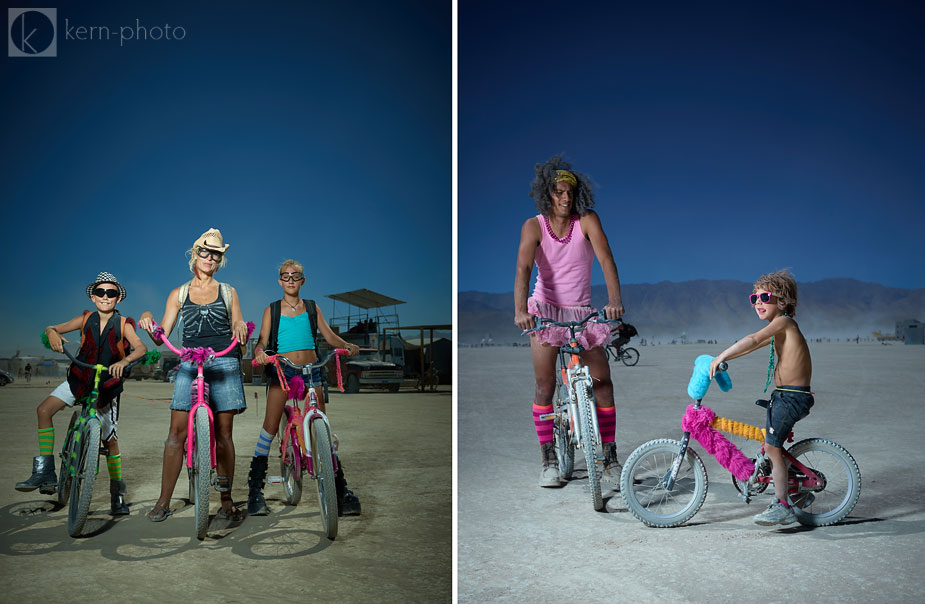 Shot using the PhaseOne 645DF with IQ 140 back, 55mm LS lens at f/8 and1/1600 sec, ISO 50.
If you are all about simplifying photography gear without sacrificing quality, I have written this post for you! I also share, for the very first time, the first batch of my 2012 Burning Man family portraits (scroll to the bottom to view).
Back in August, I wrote my Einstein 640 vs Profoto D1 review and offered four tips to reducing gear on shoots. In this test, the Einstein 640 beat trumped the D1 1000 w/s unit. I did this to research the best lighting tool to bring with me in harsh shooting conditions like Burning Man. However, I won't say the same about the lightweight contender, the Profoto D1 250 which has now become my go-to strobe of choice. It's part of a system that makes sense, which is why I'm proud to introduce go-to weapons of choice: The PhaseOne 645DF and IQ 140 w/V-Grip Air paired with a Profoto D1 Air 250 W/S monolight. Killer combo! Take home thoughts for the setup: simple, fast, easy. It just works.
Background
The most daunting technical issue on shooting a wedding or portrait with strobes is troubleshooting when things go wrong. Not if, but when; it always happens when we least expect. That's when I usually pull out of my back-pocket a few improv comedy one-liners or choose to shoot "available light." I love shooting in inclement weather, but this left-brain troubleshooting vs right-brain creative crossover hurts my brain when survival is at stake. My brain wasn't created with the ability to multitask well. About 95% of males experience the same, which is why their wives can expect them to either come home to kids that are bathed or fed. Not both.
Image quality with the IQ 140 is simply the best sensor on the market for wedding and portrait photographers, hands down. The 645 DF is built like a tank, no different than the Profoto strobe. However, the gem behind this system relies on the integration of Profoto Air Sync, a perfect marriage in wireless strobe technology. The Profoto Air Sync simplifies the process for triggering studio strobes. With the system, you can kiss sync cords good-by, along with all the AA batteries and buttons with Pocketwizards. It's a perfect pairing.
What is the benefit of such an integrated system?
My observations
The simplicity allows you to focus more on craft and art, not technical loopholes. It's been fun returning back to simplicity shooting with a single light source. The sun is always a light source, but reliance on being a 'natural light' shooter is a bit risky when conditions are unpredictable. That's where the creativity starts. Like home-cooking, the best ingredients with little required preparation increases likelihood of a good meal. It's easy to over-cook a lighting setup when you have hours or weeks to plan… no different than a holiday dinner.
Profoto Air Sync works best when you don't need to control the power of your flash remotely. I'm a manual power kind of guy, usually guessing right when it comes to determining proper flash exposure.
Syncs to 1/1600 sec. Pocketwizards IIs top out at 1/400 sec. This makes my Pocketwizards useless since I can't take advantage of leaf shutter lenses.
While small flash wizardary is fun, what kills me is there is not just one possible point of failure, but a dozen: finicky sync cords, dead AA batteries, triggering issues, build quality, mystical buttonology, and limited power output. I'm a big fan of preventing a single point of failure, and this goes a long way in my book in terms of simplifying. Plus, I can leave my AA batteries and chargers at home (saving weight).
Nowadays, two new speed lights ($450 each) and a set of rechargeable batteries will set you back more than a $800 mono block. Re-sale value of the Profoto: next to gold.
You can power-on equipment in any order, unlike finicky Pocketwizard Flex and mini systems which must be powered-up in a particular sequence: flash, Pocketwizard, camera. Pain in the keister.
Portable, smortable. This set-up followed me to shoot in 110-degree desert dust storms, snow storms, even a hike up the corporate ladder on Madison Ave.
Good light is good light. In the lighting world, reliability is king. But when my Alien Bees crashed to a dusty playa floor due to wind at Burning Man, they were dead. Profotos take the beating.
The biggest weakness of using any strobe with a lighting modifier might be the adapters themselves. This was the biggest qualm I had using the Paul Buff products: the adapter never felt secure to the strobe. Not so with Profoto speed rings. Snug? No. Tight? Yes. No wonder Profoto boasts household name status in rental houses.
The V-Grip Air uses the digital back batteries, which makes perfect design sense. One charger. And batteries can be shared between back and camera.
Arm me with a lighting diffuser of choice, a tripod and I'm prepared to photograph almost any subject, in any lighting condition.
A power battle fought with simplicity
I'm done with AA and AAA batteries. Done. I'm tired of charging dozens of batteries before each shoot, bending over to plug in chargers, swapping batteries every 20 minutes. On many shoots, I find the Murphy's Law holds up more often than not, inevitably with either dead batteries in one or more pocket wizards to dead sync cables. I usually pack four Pocketwizard Plus IIs to trigger just one strobe (two backups). What a pain. I used to bring along a bunch of Pocketwizards, along with dozens of AA batteries, and the required chargers. The added "on more thing to do" the night before a big shoot started to get to me. And the added weight and bulk of these items in my bag made scooting around quick on a shoot, well, not as quick. Most photographers are familiar with this hassle which I can now leave behind (this amounts to over $850, less than a brand new Profoto strobe):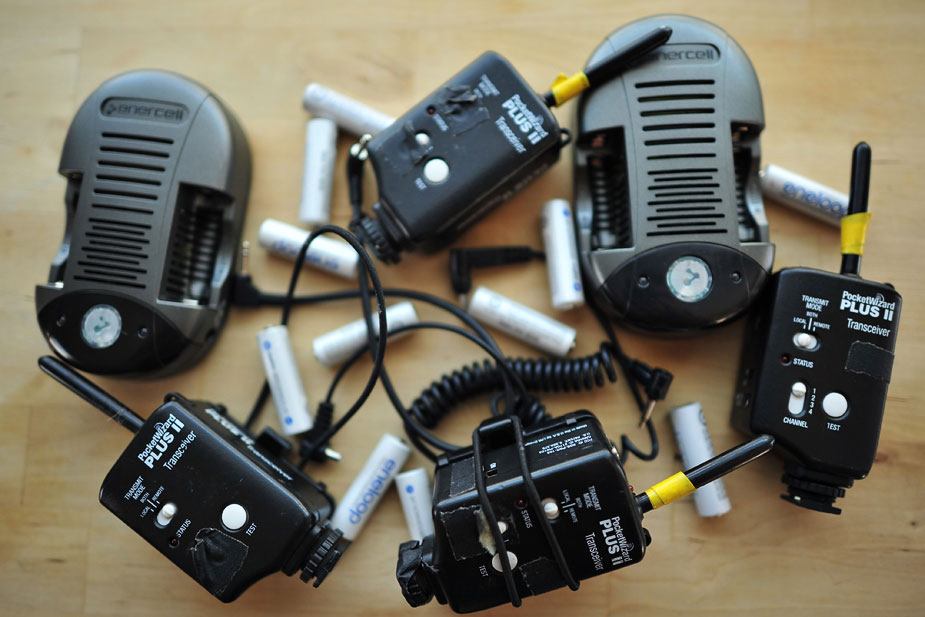 The only batteries I'll ever need on a shoot using off-camera lighting: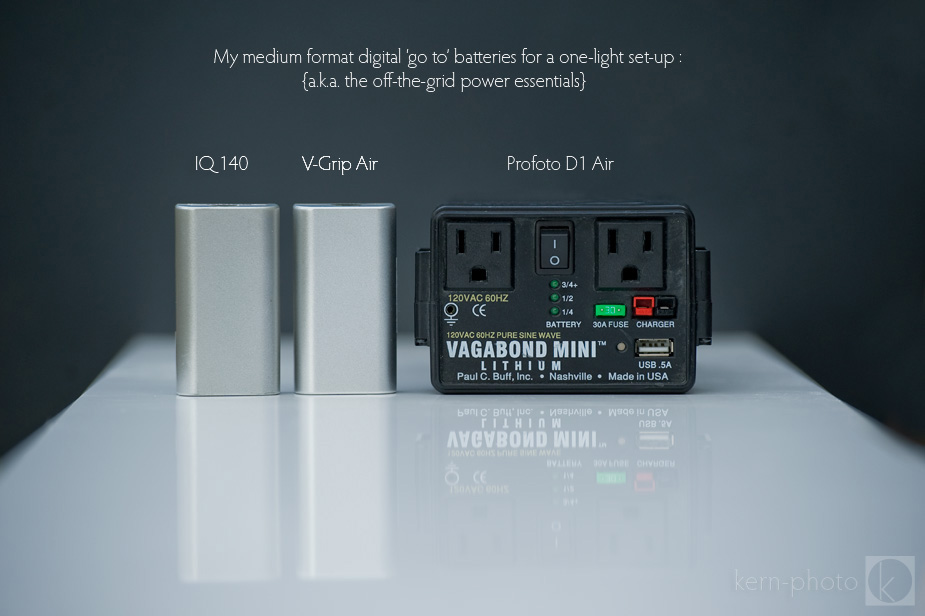 Universal, portable power
Using the $240 Paul C. Buff Vagabond Mini-Lithium instead of a $7900 Profoto Pro-B4 means I could recharge my camera batteries along with power my MacBook Pro on the airplane. TSA has no problem with me carrying even a couple of the them on the plane, they weigh 3.5 lbs. I haven't tried the Profoto BatPac, but I can tell you they weigh a whopping 25lbs, far heavier than I want to lug around.
A Scandinavian Build
I'm drawn to "form meets function" design. Perhaps that's why I married one. The build quality on the Profoto D1 Air systems is rock tight. I wish I could say the same about my former Paul Buff Alien Bee 1600 that couldn't take the beating, but still were super troopers. Reliability is king with the Profoto. And the ergonomic design of the V-Grip Air can't be beat, granted it's made of plastic.
My Only Pause
Migrating to a new lighting system ain't cheap. Not only is there the cost of the gear itself, but the cost of the adapters and modifiers. This was made easy by using universal replacement speed ring adapters. This was another big reason I decided to go with the Profoto D1: a far superior adapter system.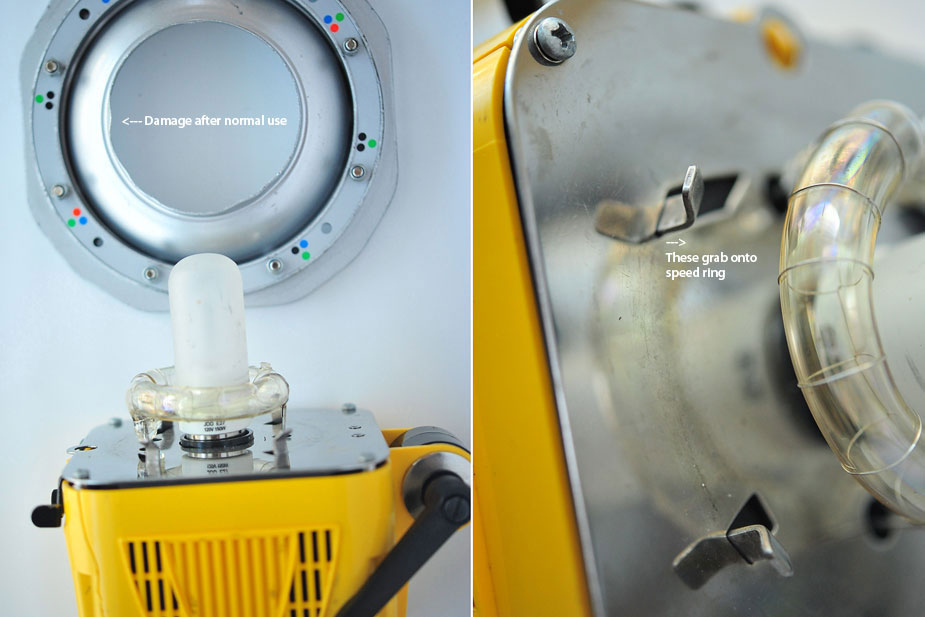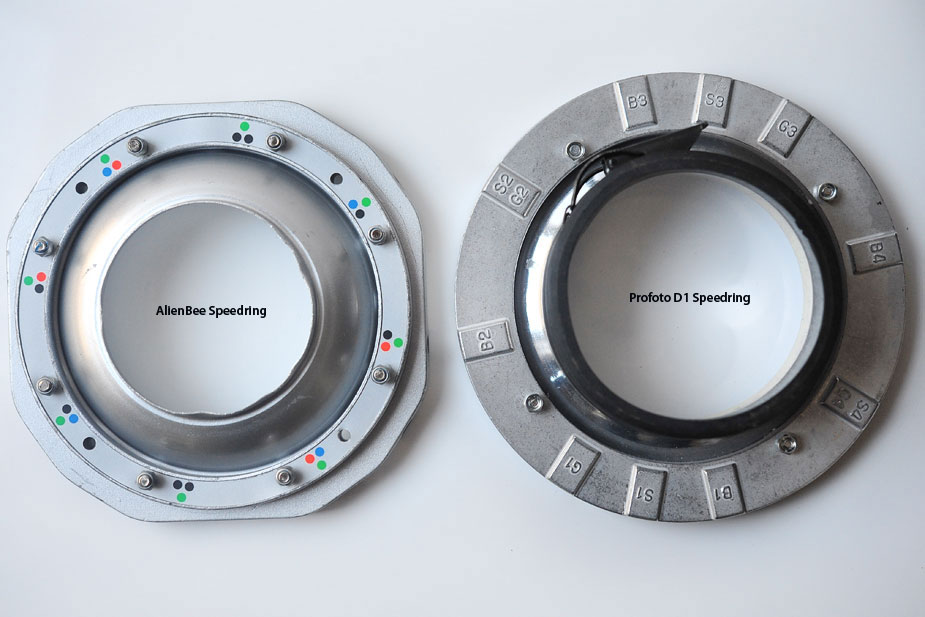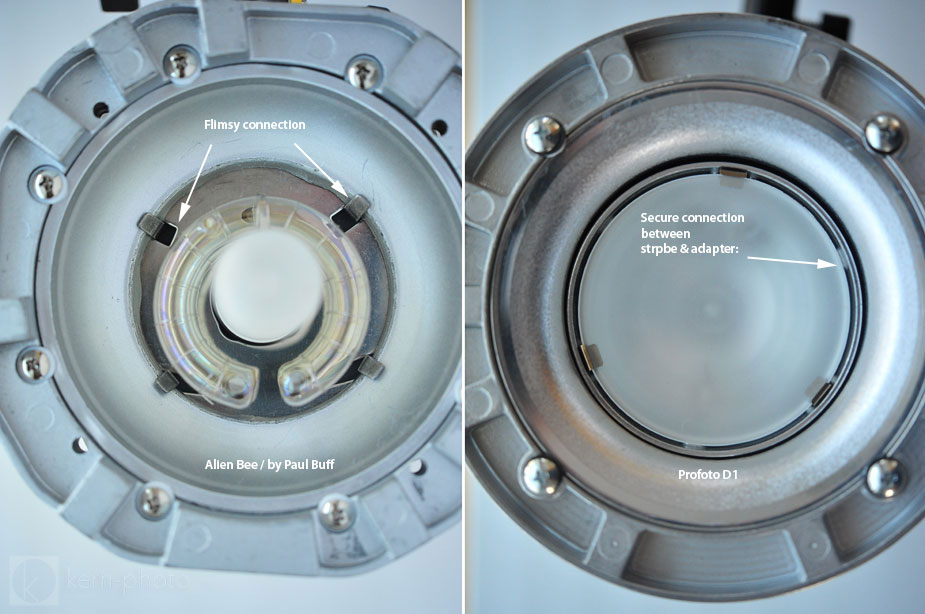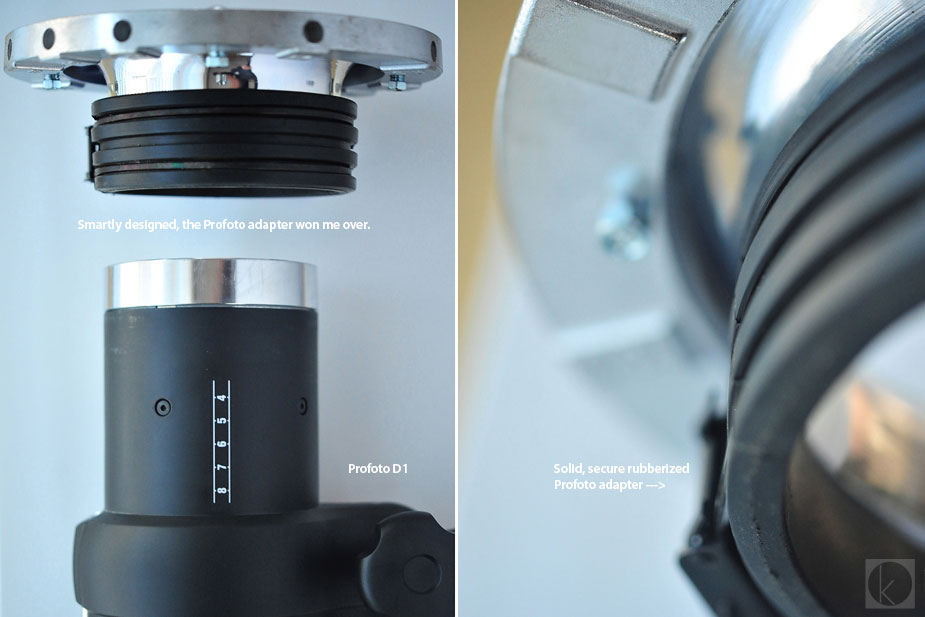 A happily-married integrated wireless system
The magic link between the PhaseOne and Profoto is the V-Grip Air. PhaseOne partnered with Profoto to develop the V-Grip Air which is similar to the vertical grip on the Nikon D700. Not only does it improve the ergonomics of the 645DF, it extends battery life and boasts compatibility with all Profoto Air strobes and generators. I dig the simplicity of not relying on Pocketwizards and AA batteries and the 250 power is sufficient for my needs at the moment, especially since it becomes three times as powerful when used at 1/1600 sec vs 1/200 sec (a Nikon D600 deal killer). Nikon and Canon have developed their own systems. It would be nice to see another camera company reach across the aisle.
The real reasons to go with the V-Grip Air

My choice to go with the Air system vs. PocketWizard is the ability to sync at 1/1600 wireless flash sync. Using the PocketWizard Plus II I can only sync full-power up to 1/400th. Now, I have the option to sync full studio strobe power to 1/1600 flash duration and easily over power ambient.
Profoto is the only system in the world right now that allows you to shoot at 1/1600 flash sync when used with a leaf shutter lenses, sans high-speed trickery. (GEE WIZ radio popper days are over).
Allows you to trigger strobes remotely without using Pocketwizards or sync cords when used with monolights like the D1. The Alien Bees get the Profoto Air transceivers which plug into the standard flash jack socket.
The vertical grip has a built-in wireless flash transmitter which works with the Profoto Air system and can still be used with most strobes or speed lights with the Profoto transceiver.
Whereas with the more powerful Profoto D1 1000, the larger capacitors take longer to dump power, resulting in a longer flash duration. With the Profoto D1 250, I get a flash duration greater than 1/1600 at full power which is all I'll ever need. Sure, Canon and Nikon both have solutions for high-speed sync, but the monkey trickery usually involves using groups of small flashes to compensate for power loss. The gang-banged setup usually means my favorite beauty dish or soft box won't easily mount to the flashes as designed.
Conclusion
I've used this recipe in most of my weddings and portrait sessions this fall and I'll say it's a powerful combo.
A special thanks to my dealer, Capture Integration, for providing me the technical support and tools needed to carry out this personal project.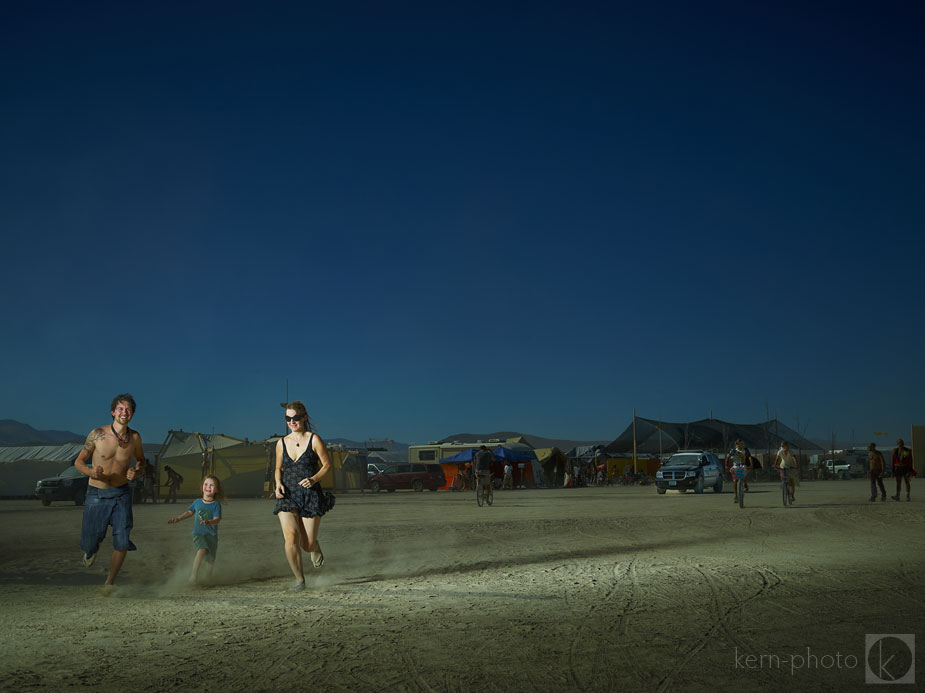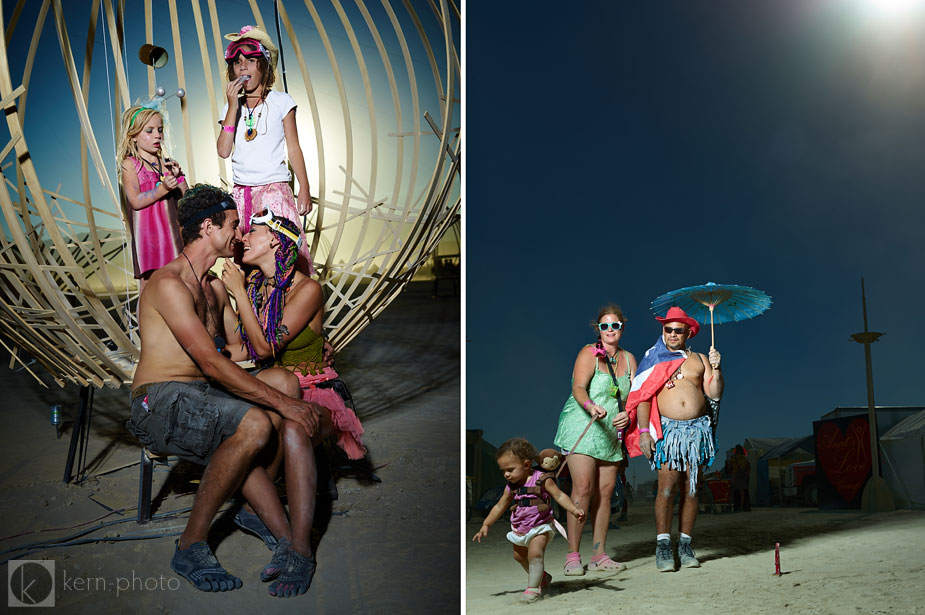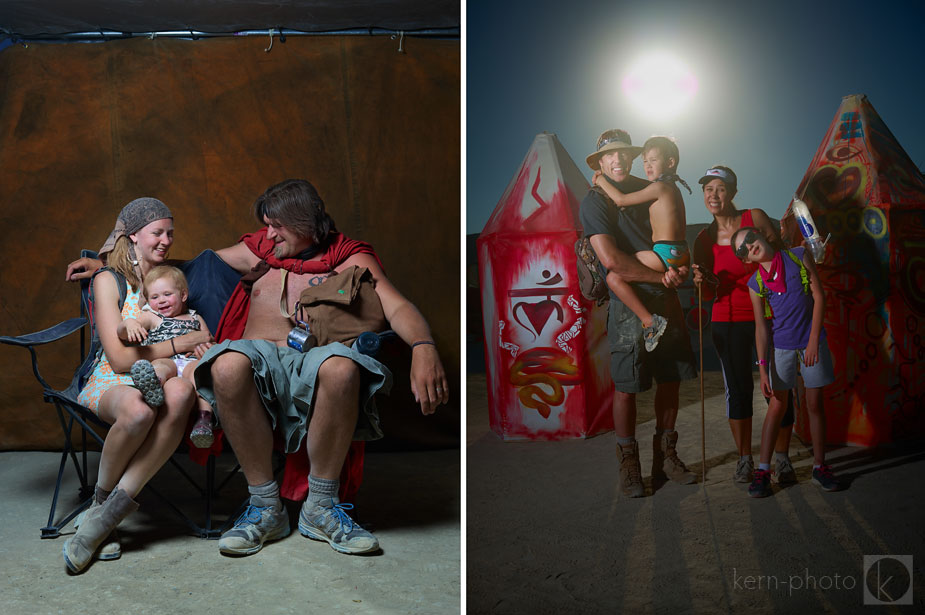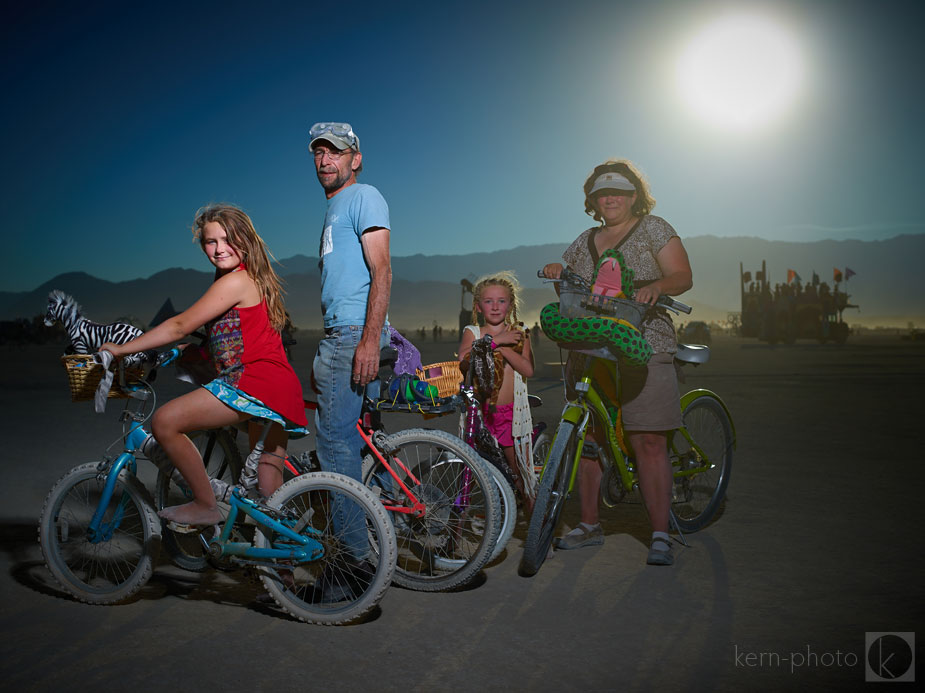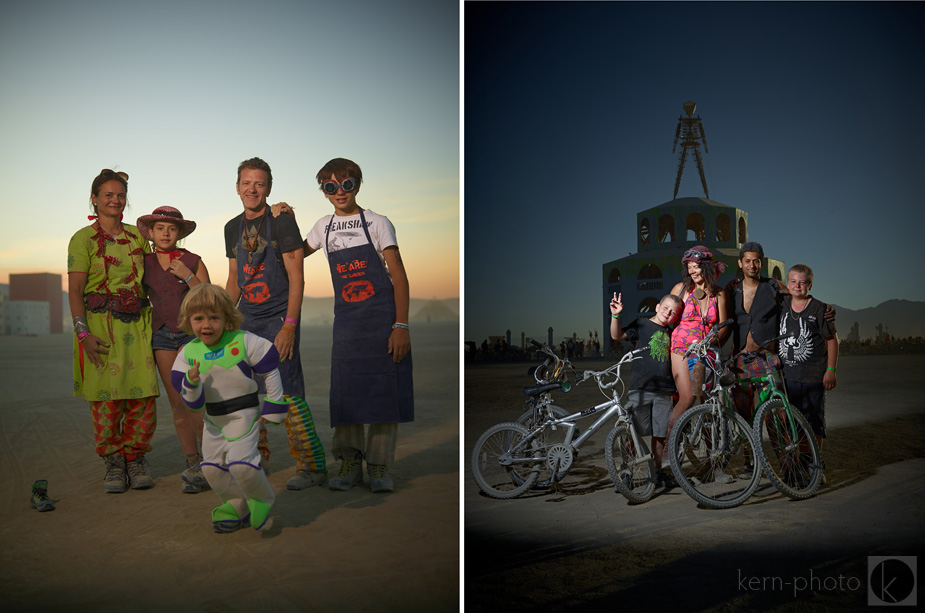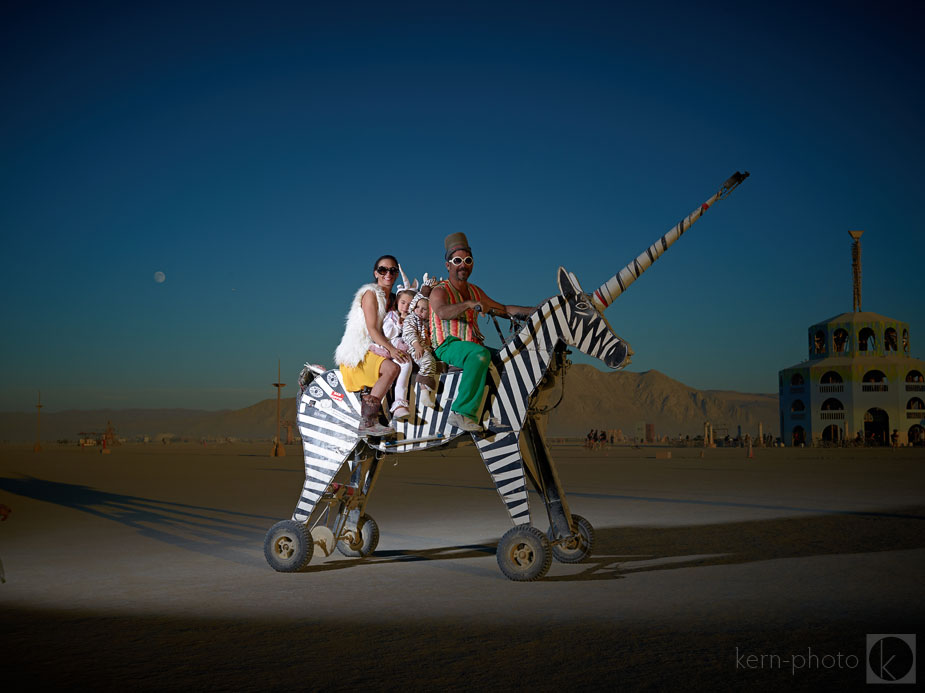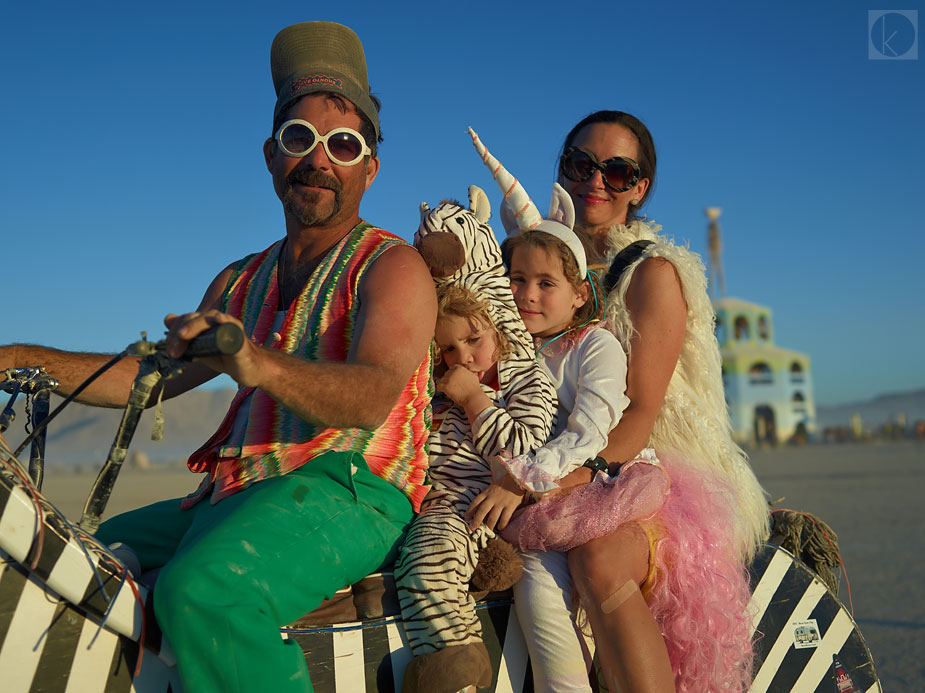 __________
Five photography-related blog posts you'll love :