#WeAreAlpha v2
Today I will continue my blog post series #WeAreAlpha, an ongoing fitness test shoot series of personal work.
Twice I week I walk into a room. I never know what to expect. Yet, I know I'll feel better when I leave. There's no view of the outside world. No windows, no mirrors.
WeAreAlpha is the slug line that we've adopted to fit our "Alphas training Alphas" mentality at Lifetime Fitness in St. Louis Park, MN. You may remember our v1 blog post in which the images still hang in our room, illustrating motivation. Our group continues to grow in size and functional strength. Proof: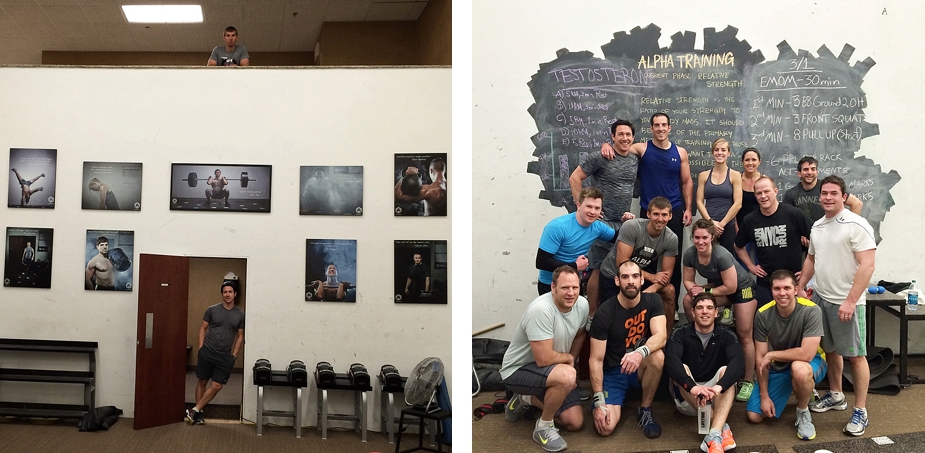 Left: Images from our 2014 shoot hang on the wall and serve as continued motivation for our workouts. Right: A typical weekend crew captured with an iPhone.
I owe it to these fine folks (personal trainers Brian Fox, Rhett Gaddes, and Andrew Long-Middleton) for making my workouts exhausting, motivating, challenging, and worthwhile. I've been apart of this group for almost 3 years and it has been one of the most transformative experiences I've had since moving to the Twin Cities. I've met friends and we've shared laughter together while working our butts off. The same faces return, workout after workout. This social glue helps me string together whatever else happens in my day, transforming it into one peaceful accord. At least that's the attitude I adopt.
To return the favor, I share my enthusiasm for photography with the group. Pushing outside a comfort sphere is a tactic I often exploring in my creative work, especially when it comes to experimenting with new lighting concepts. I'm always on the hunt to make images of my clients that that catch the eye and make the brain wonder. Creating such images not only challenges my brain to think outside the familiar, but leverage my background as a wedding photographer where lighting technicals have to be quickly understood and applied in a very short amount of time in order to produce quality, re-producible creative work.
Variety really is the spice of life.
While I focus on weddings and portraits full-time, I enjoy the diversity and the rewards that come from a variety of commercial work, which means I have to show the work I want to create. Being relevant and current has its merits, not only in photography, but fitness as well. Never good to repeat the same thing over and over.
Like our workouts, no two have ever been the same. I've been told elasticity benefits both the body and the mind. I can feel it. Can you?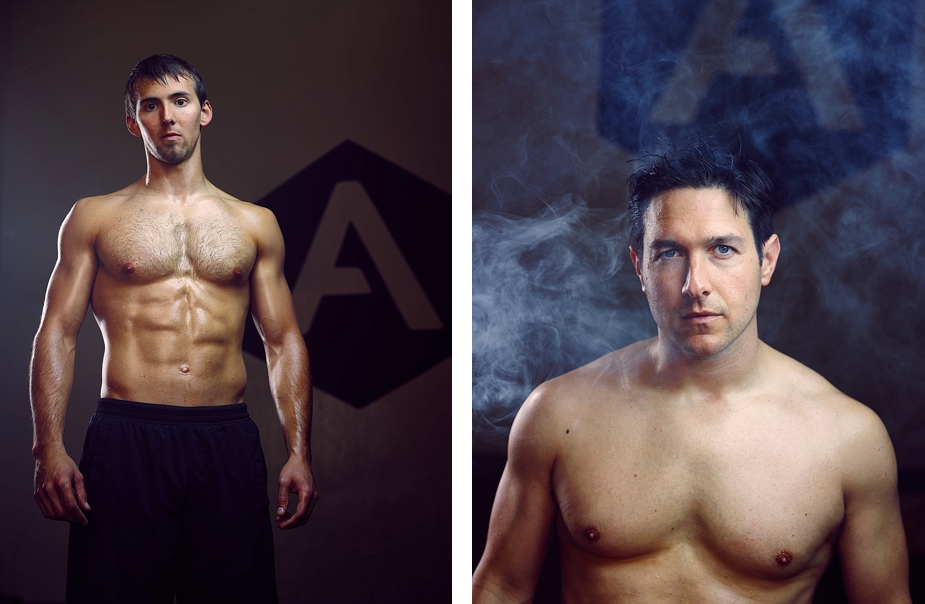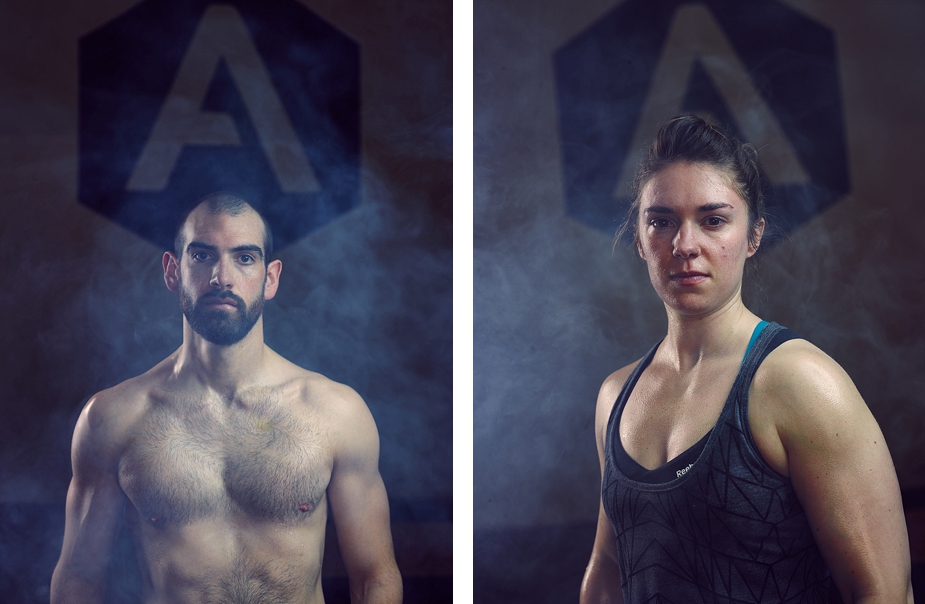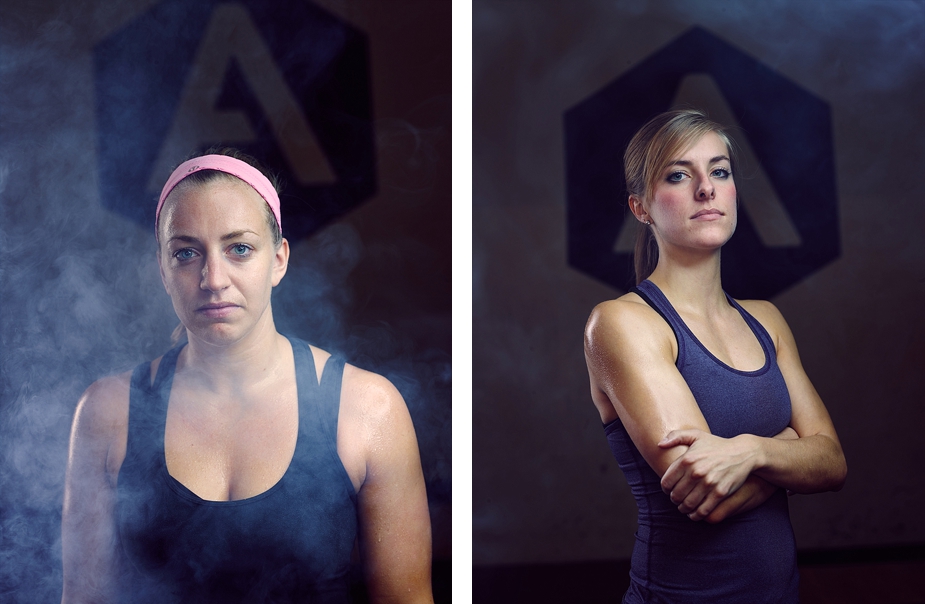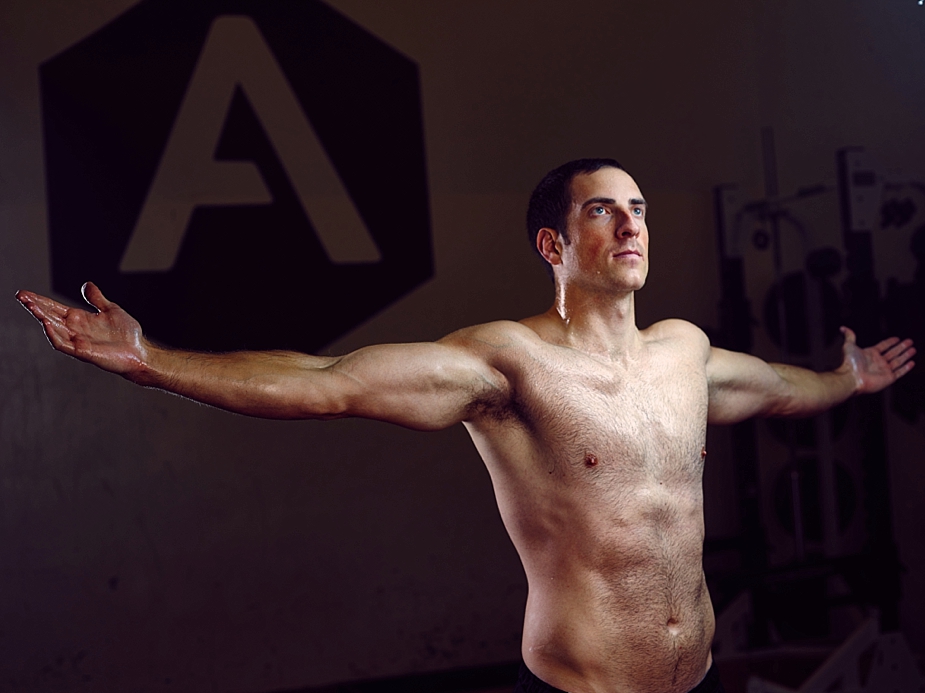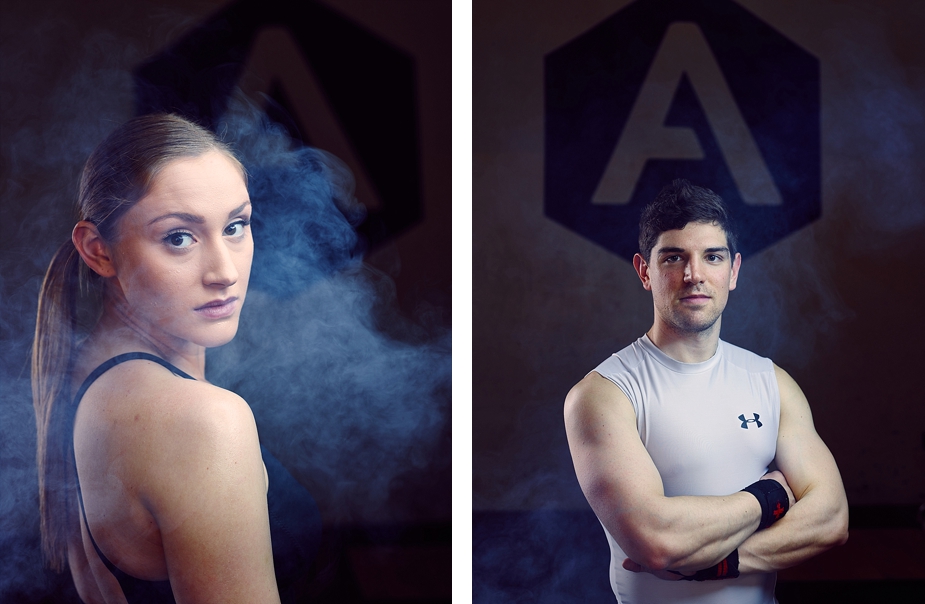 Pause.
The creative workflow to create each images isn't an easy snap. Like mastering the Olympic snatch movement, a few steps of technique and finesse at play.
Here, I offer a creative glimpse of my process to create the final image. From left to right: 1) Base shadow detail established by large, soft light source about 1.5-2 stops under ambient exposure. This ensure no shadow detail is lost. 2) Main light, a Broncolor 88 Para 3) Rim light with a 1' x 3' strip 4) Haze, because everything goes foggy in the brain when working hard 5) Color toning in post-processing to create final image (right).

A behind-the-scenes set-up reveals two lights with the fill light behind the camera.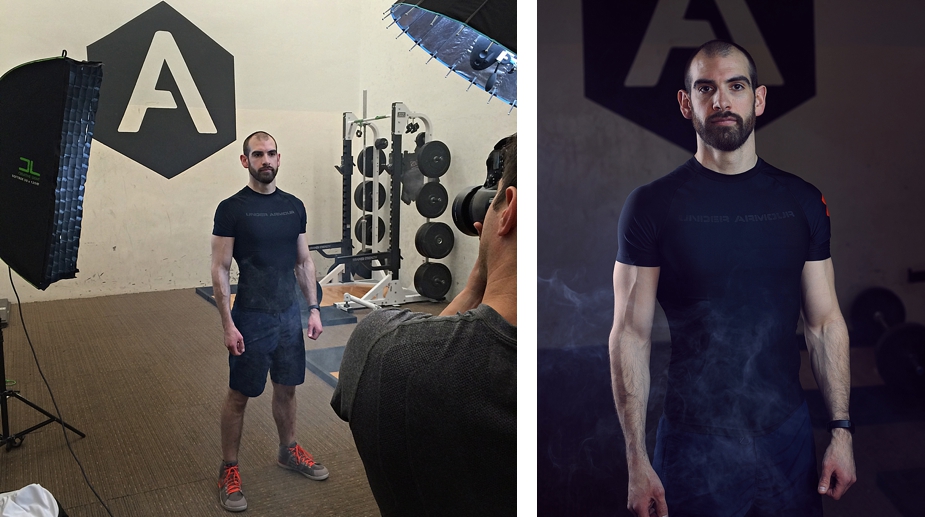 The detail from the above image is extraordinary! Here is a 100% crop which allows you to see the main and fill light in the eyes (catch lights).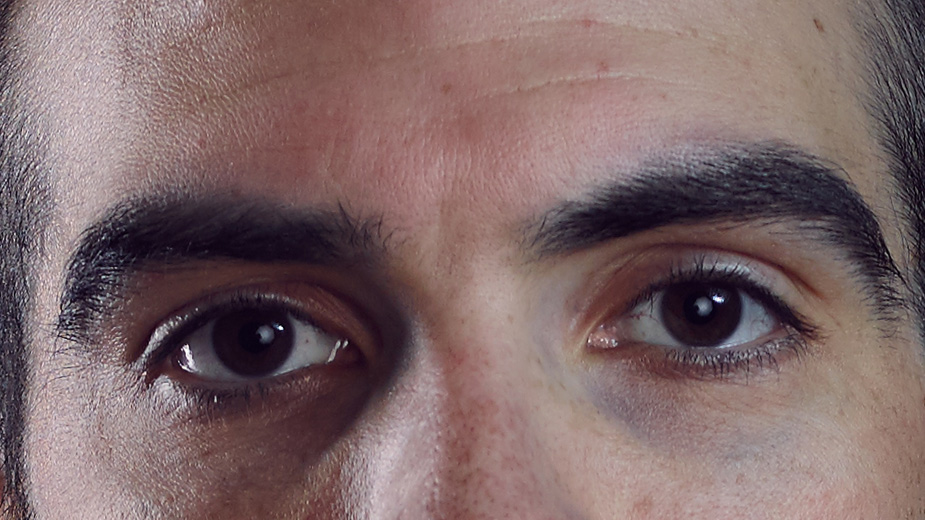 The Elinchrom 69" Octa Rotalux octabank on a boom creates a beautiful fill light. The bench makes a great diaper changing table by my loving wife.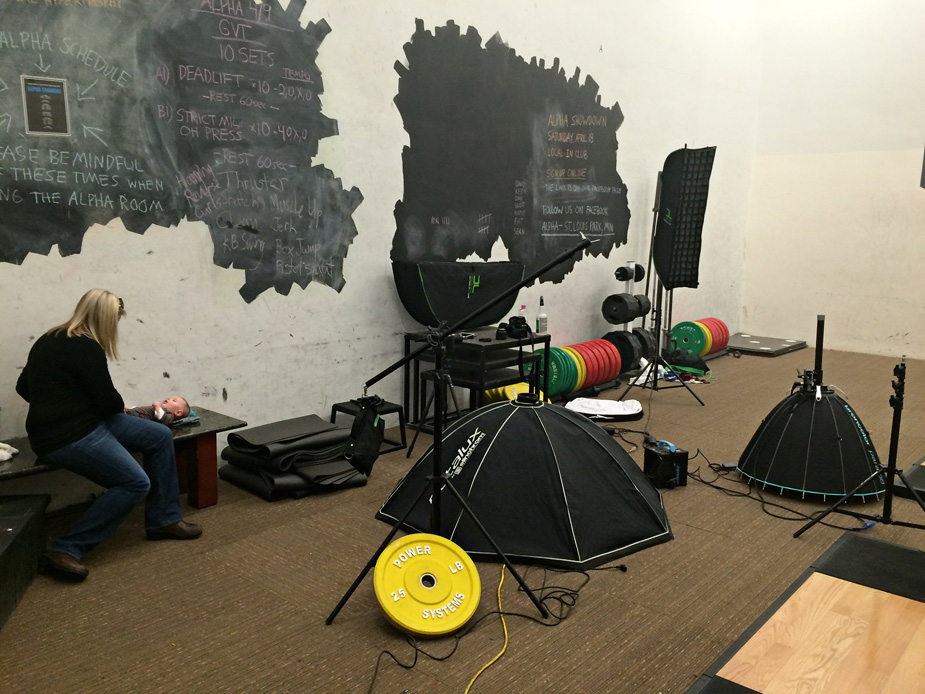 Back to regular programming! BOOM!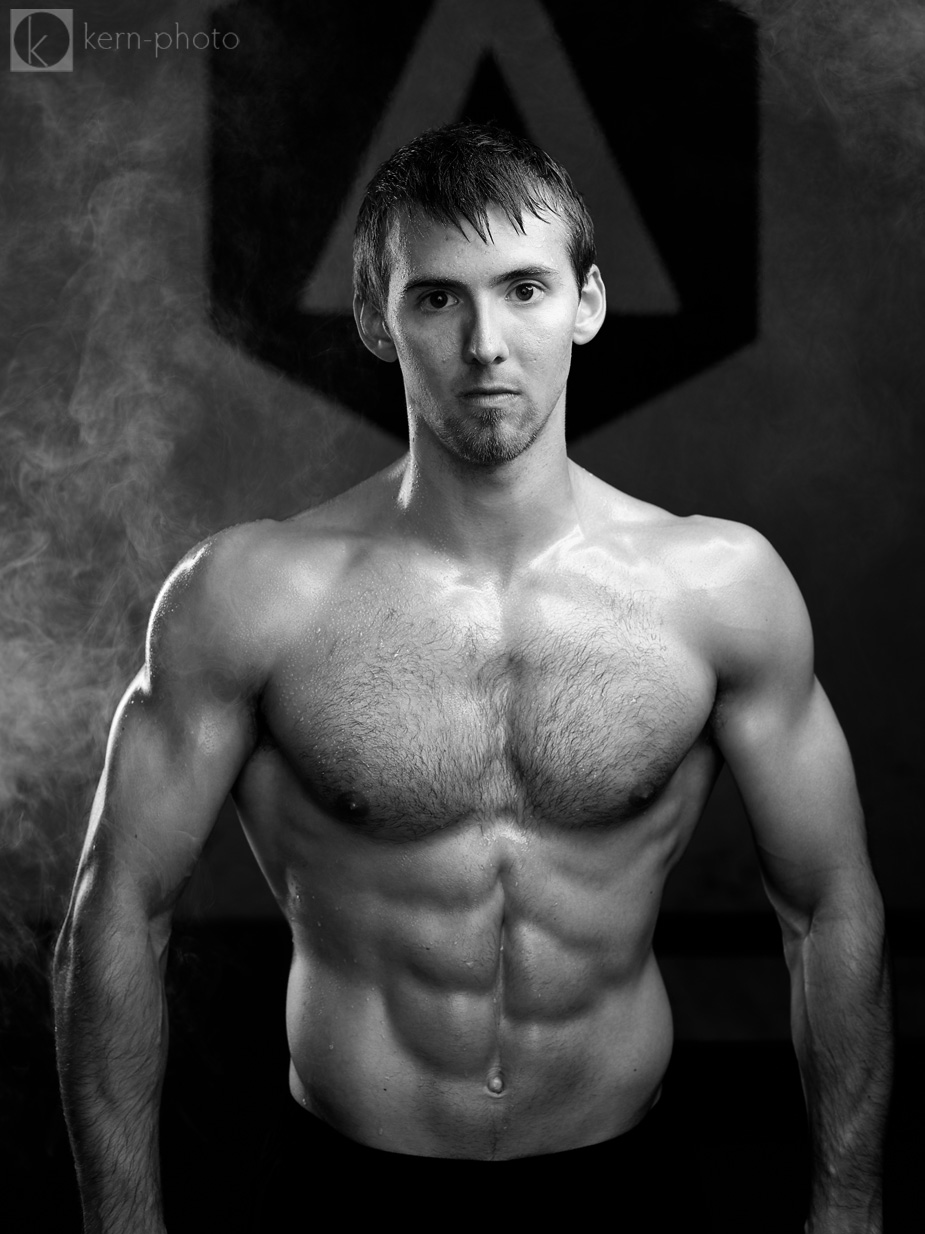 We try not to take ourselves too seriously. Slopping on baby oil emphasizes that perfect performance sheen!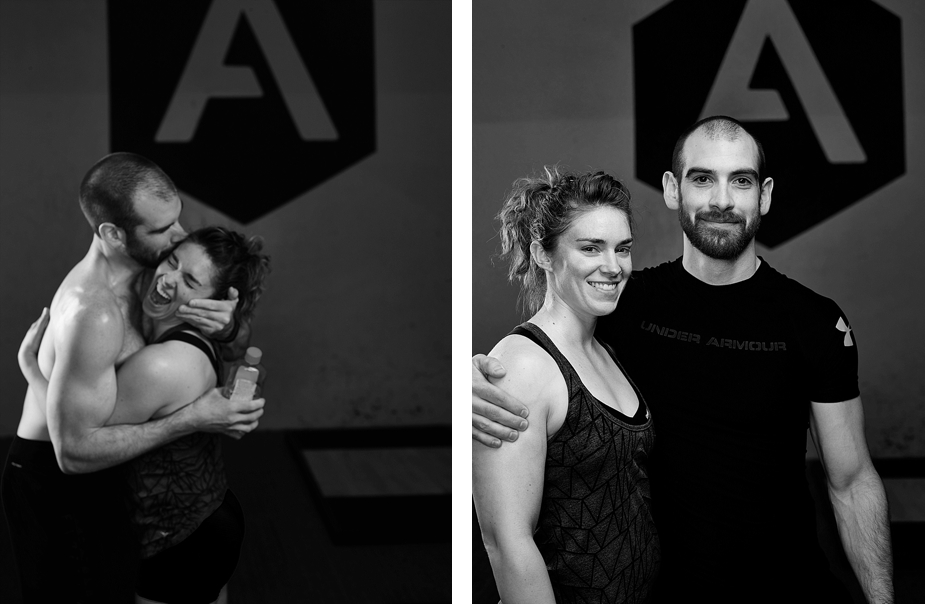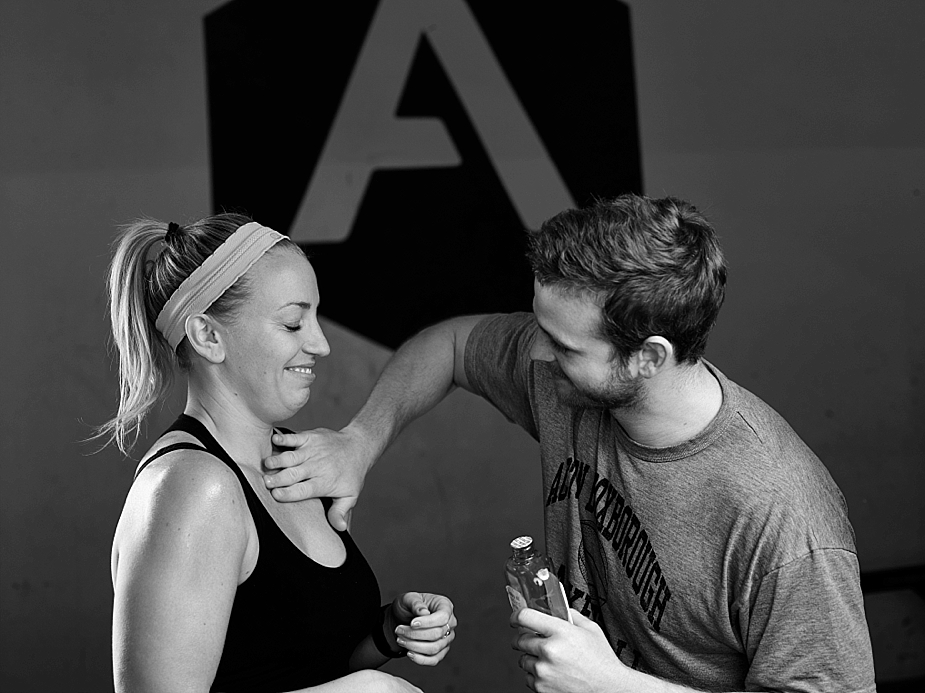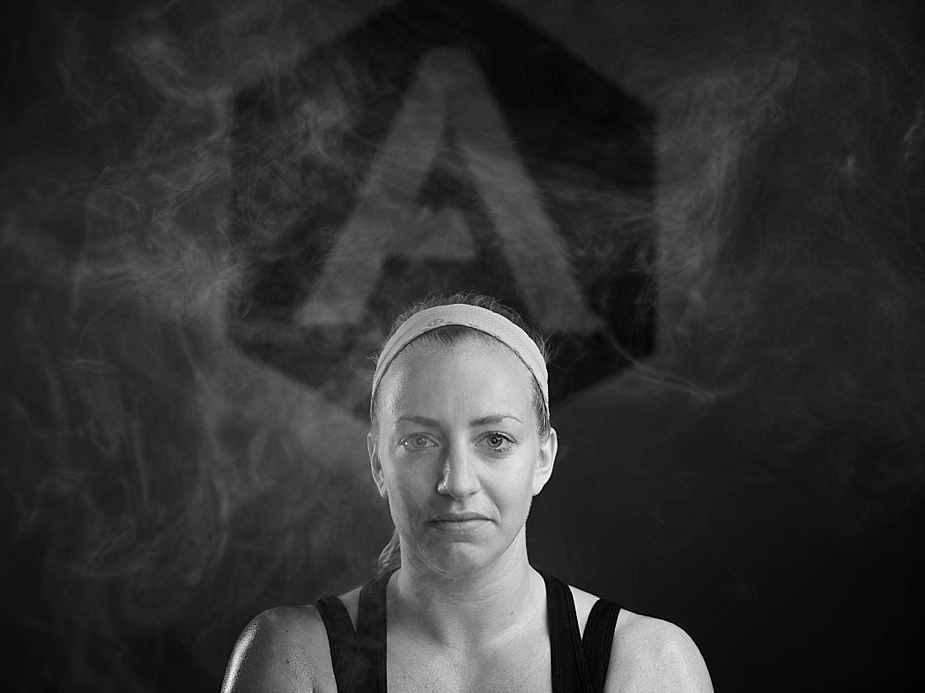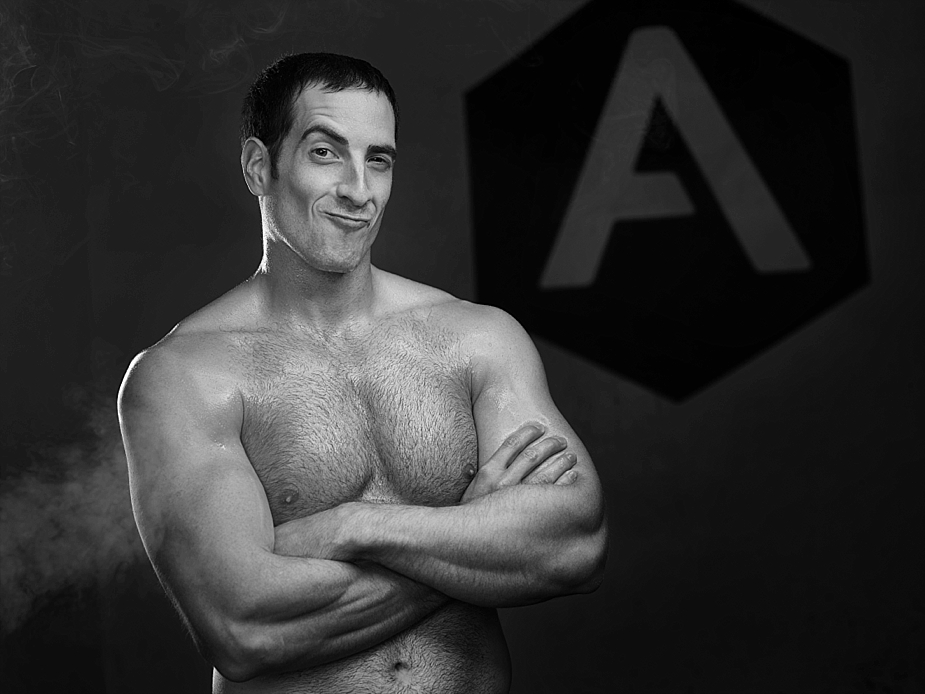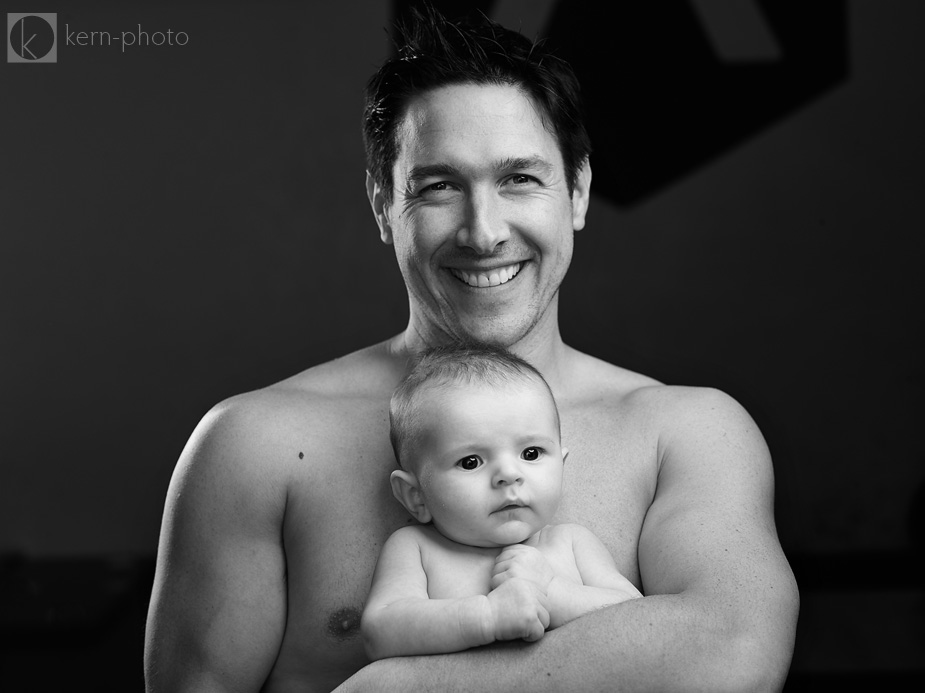 Yes, #littleok got in on the action.
>> View Part 3: #WeAreAlpha v3 (Action Sequences)