Toby's Album
Q. What's has the feel of a well-loved baseball glove, matches a coffee-table, and offers a lifetime of warm memories?
If you guessed a golden-doodle, you might be close!
A. Toby's family portrait album!
That right, folks! What a great keepsake of the images created from The Helgaas Family portrait session arrives just in the nick of time for holiday sharing! It's a beautiful 9.5" x 13" custom-designed album with custom leather slipcase, an heirloom reminder of a remarkable 2015!
Albums are a timeless way to showcase your family in a tangible form. In the digital age, pixels just don't compare to Italian craftsman ship. Fast forward 15 years, the Helgaas' family might be sharing this with in-laws or little ones around the fireplace.
Paws off, Toby!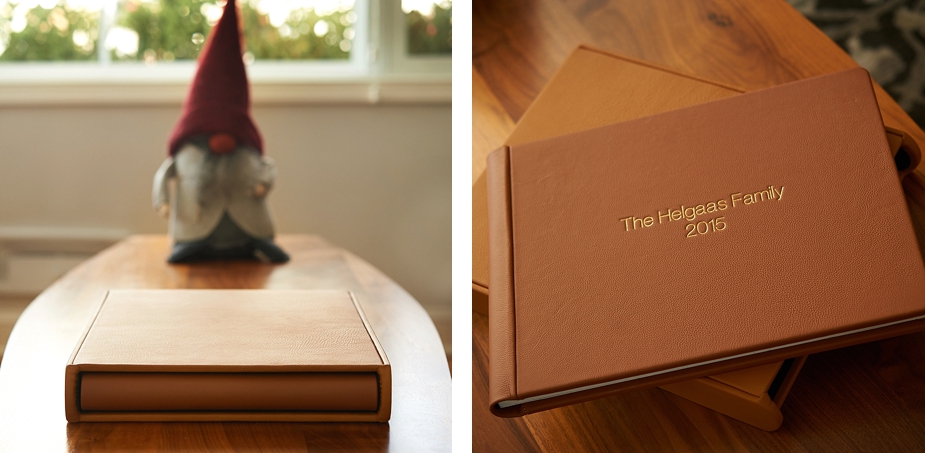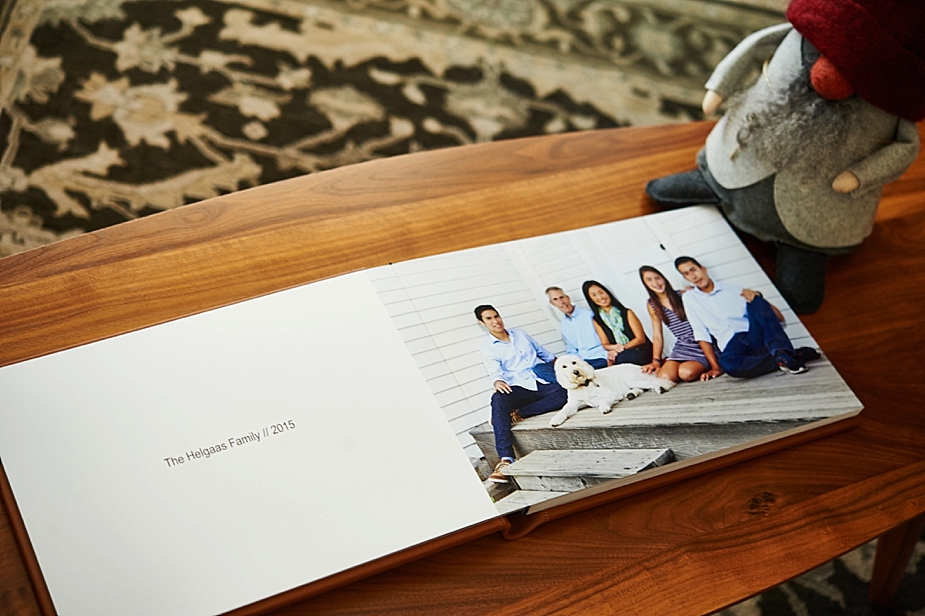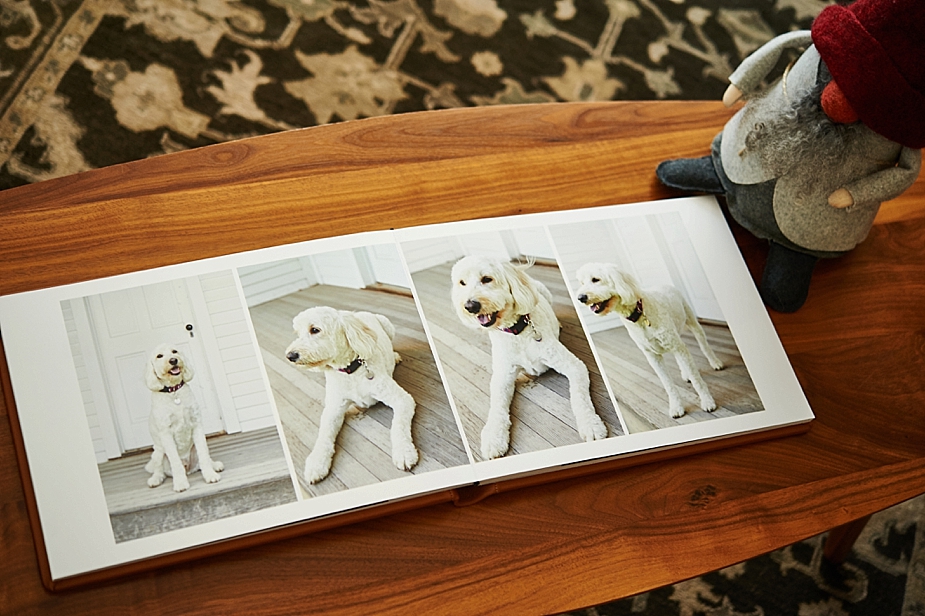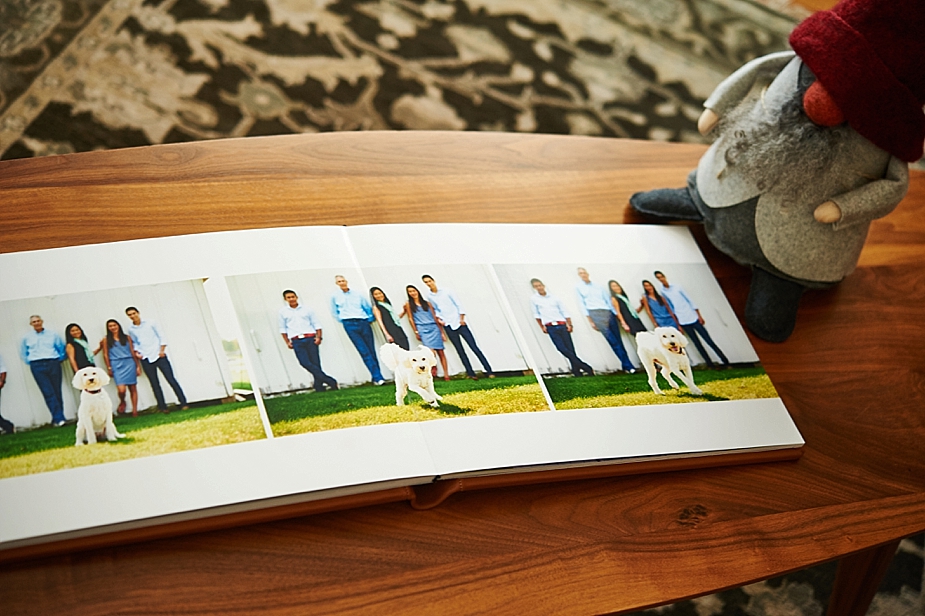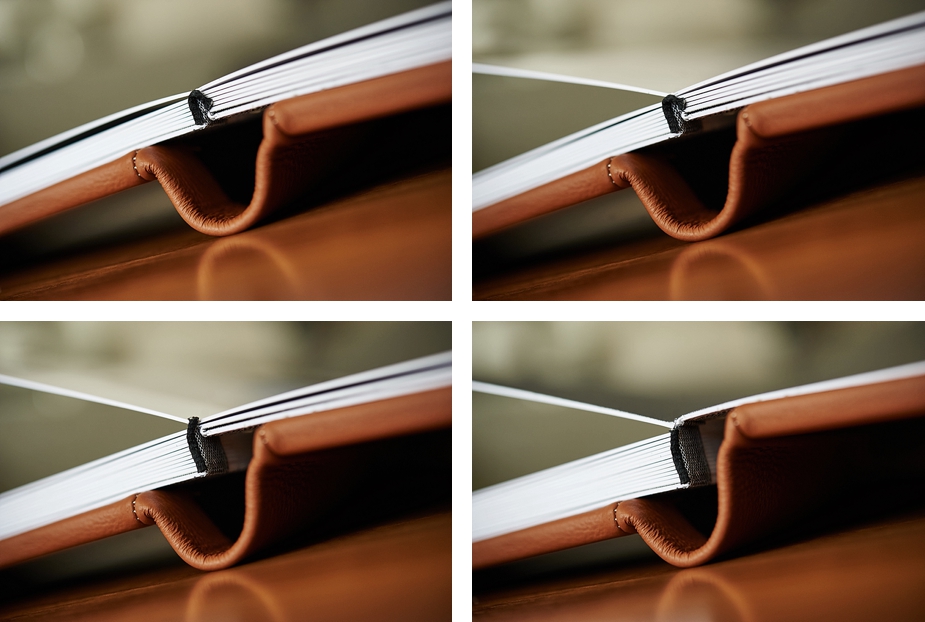 If you are interested in booking RJ for your family portrait, he'd be happy to help you!