Winnie & Colin's Album

This Larchmont Wedding Album, 9.5" x 13", features 96 pages with photographic paper and aluminum cover handmade in Italy.
Just thought I'd share my latest album to ship, Winnie and Colin's wedding at the Larchmont Yacht Club in New York less than 3 months ago! It looks FABULOUS!
In the Thanksgiving spirit, I can't wait to share a sneak peek… I can smell the pumpkin spice from here (I realize it isn't a spice, or a blend of spices that even includes pumpkin). I look forward to the seasonal changes in Minnesota, like a stirring rendition of Garrison Keillor on a lazy Sunday afternoon. We welcomed the first snowfall of the season today, which serves reminds my body: "It's time to cozy up, light a candle, turn up some jazz, settle in and think about what is most important in life: life itself which includes love, family. and friends.
I get giddy when I meet a new friend and follow them on Instagram. In this particular case, the maid of honor just so happens to be in the book publishing industry (Hi, Abbey!). When I designed this album, I knew she would be among the first to see. I design these albums with a thoughtful appreciation of art history, design principles, and story telling to beckon approval of her eye (or anyone in the creative field for that matter). "What will be most important in 50 years," I ask myself, never a fan of trends. My shooting and design sensibilities are an answer to this question, one I feel is timeless in experience of life and love, far above that of "high art" is ever able to achieve. While my work won't ever stop a world war, I would like to think it will play an important role in the reflect of the one thing that always wins in life: love.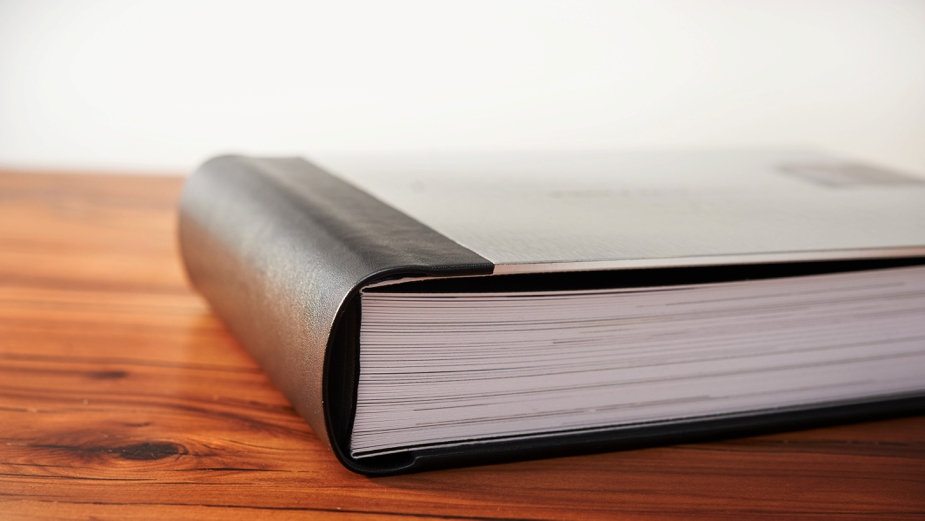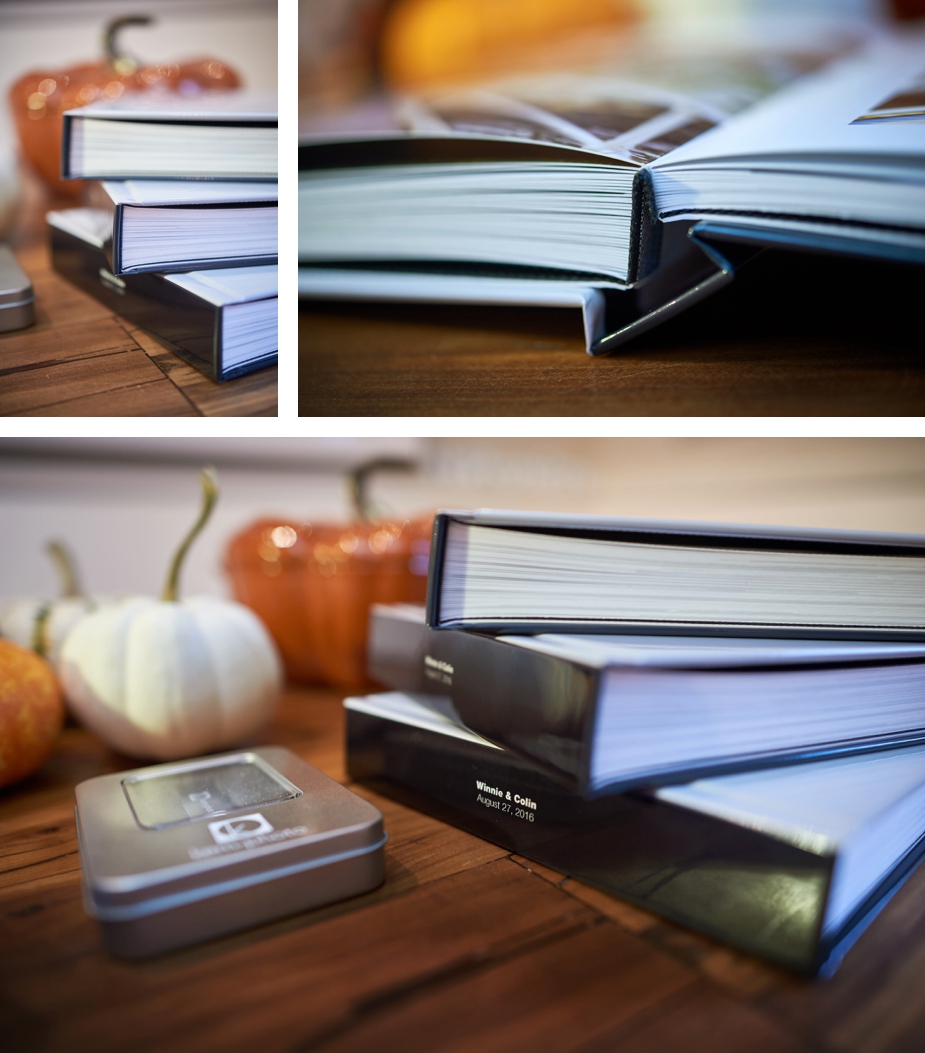 The parent albums above will be brag-worthy, indeed.
Here are just a few favorite spreads in their album (there are many more to be experience in person!):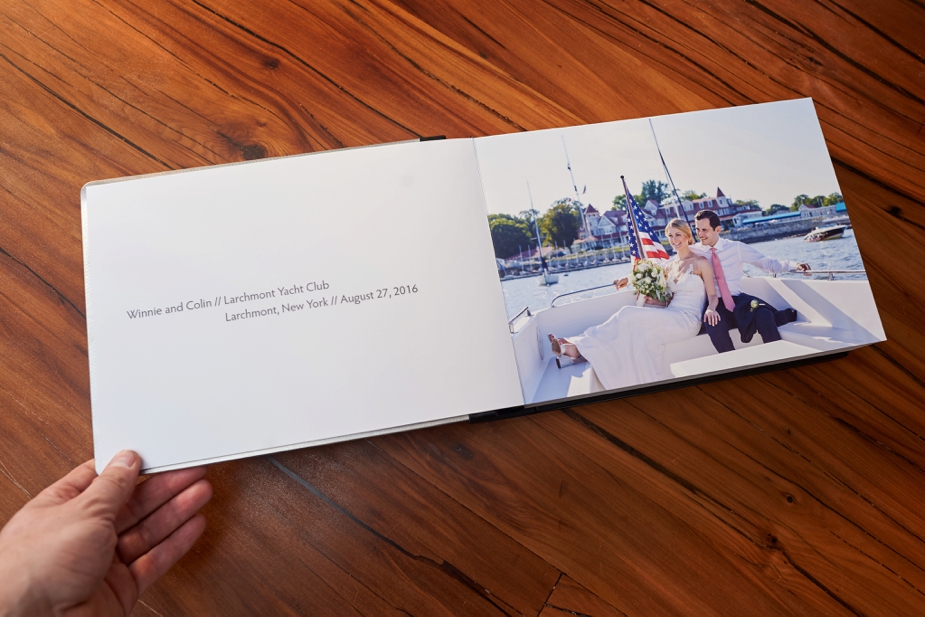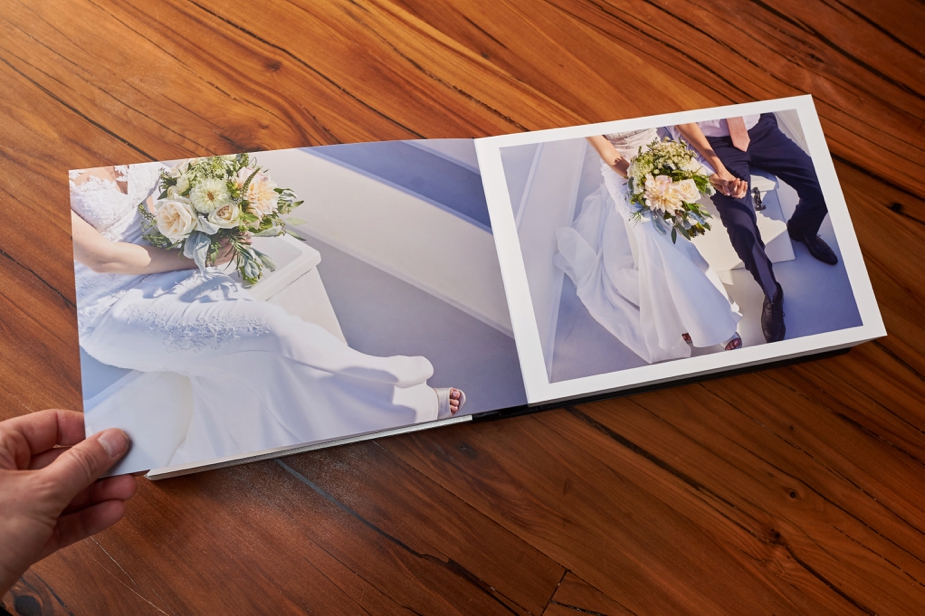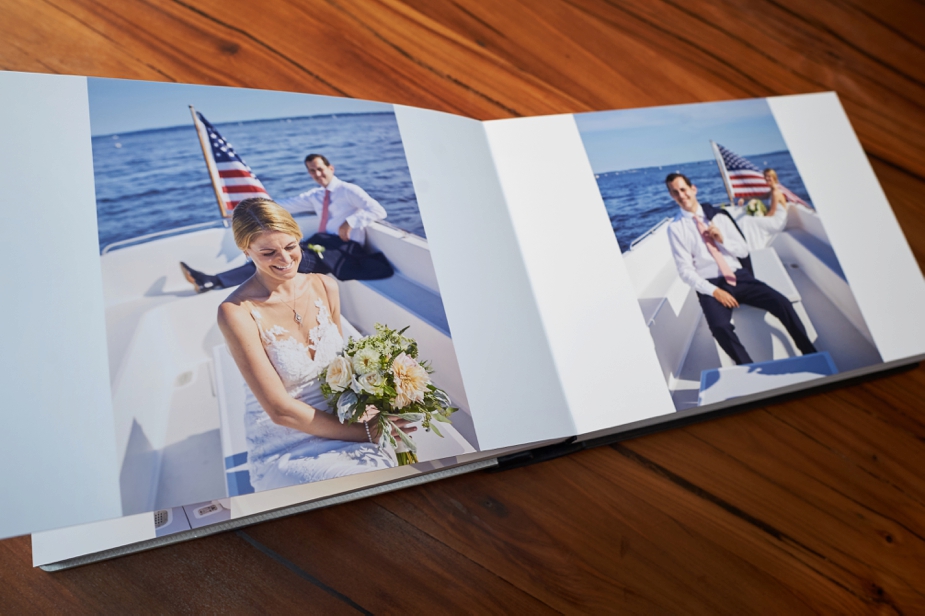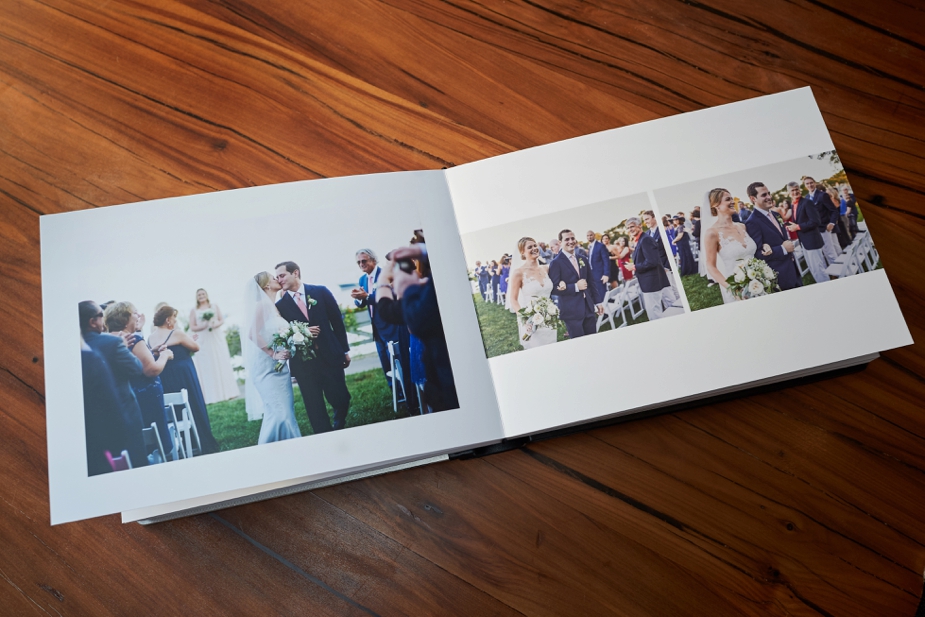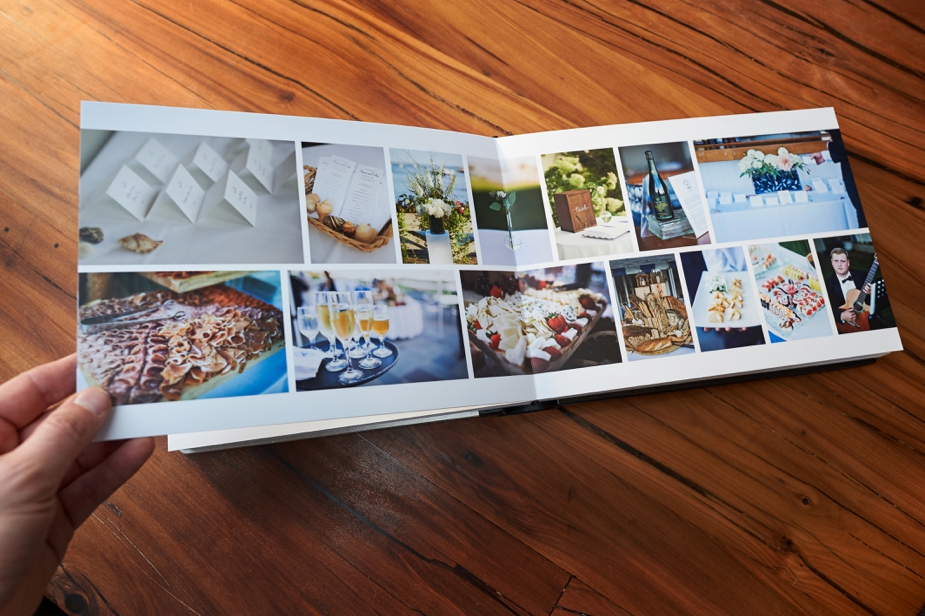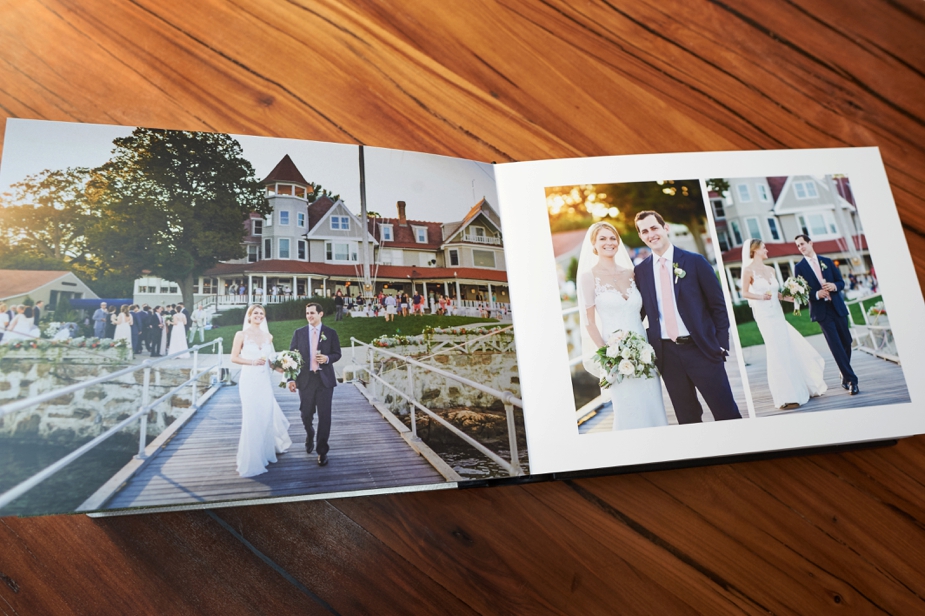 This series was inspired by a Degas pencil sketch I saw once upon a time… I had to convince them to keep it in the album and I am glad I did! It serves as a faboulous visual respite and prepares the visual palate for the next subtle whammy!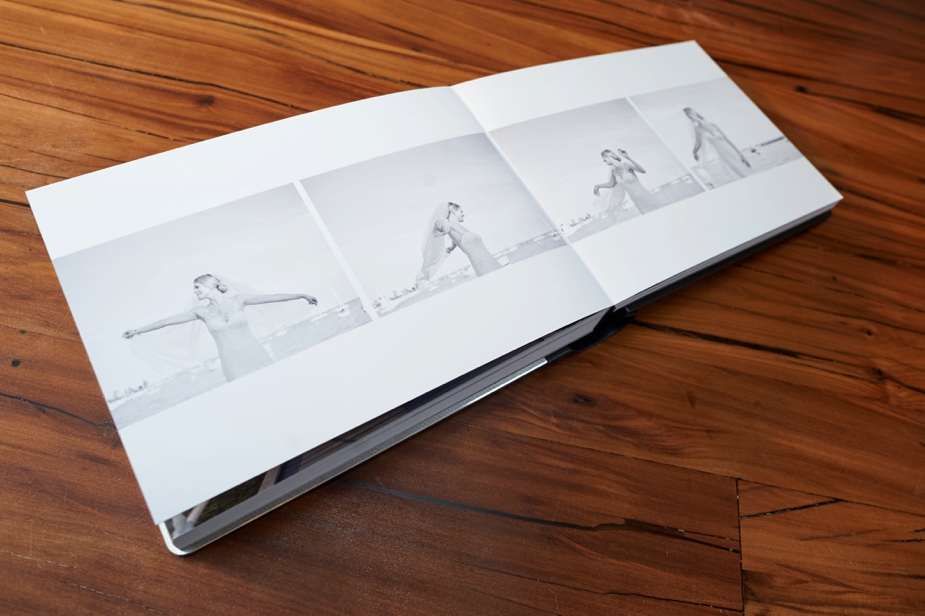 Oh, how I love simplicity in photography and design… like the horizon, it gives our eyes something to rest upon: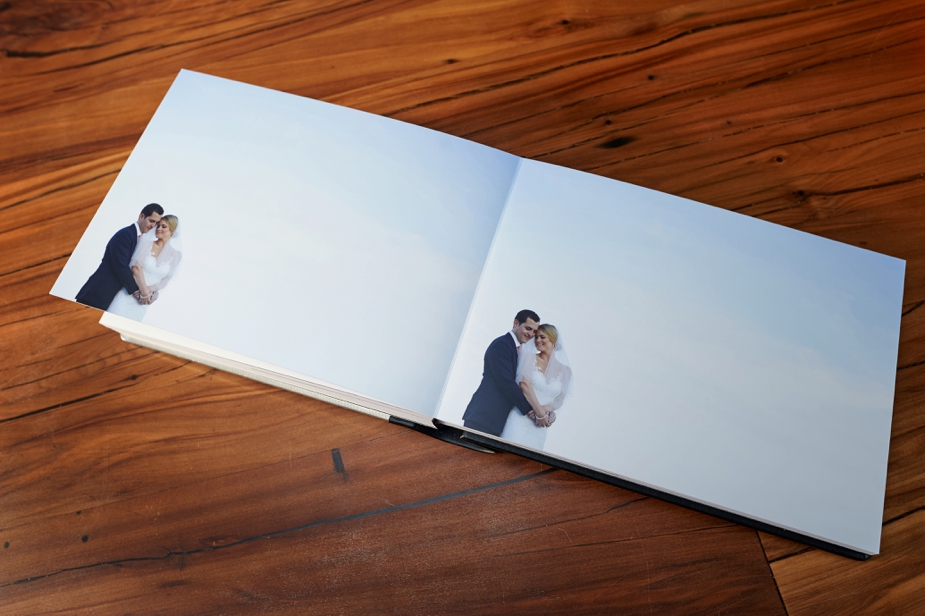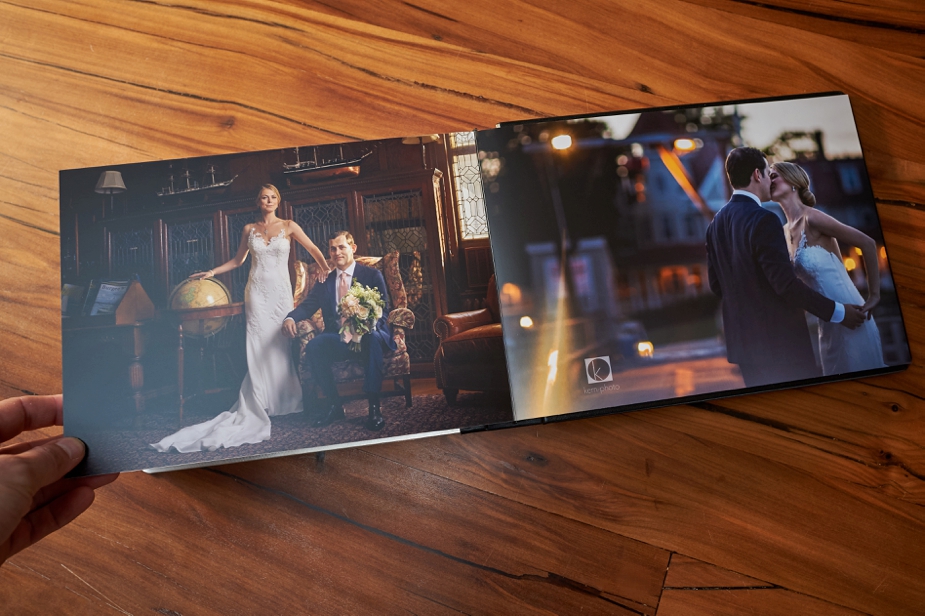 What excites me most is the idea that Winnie and Colin will be able to share their wedding album with friends and family at Thanksgiving… which so happens our very thanksgiving will take place on this very place: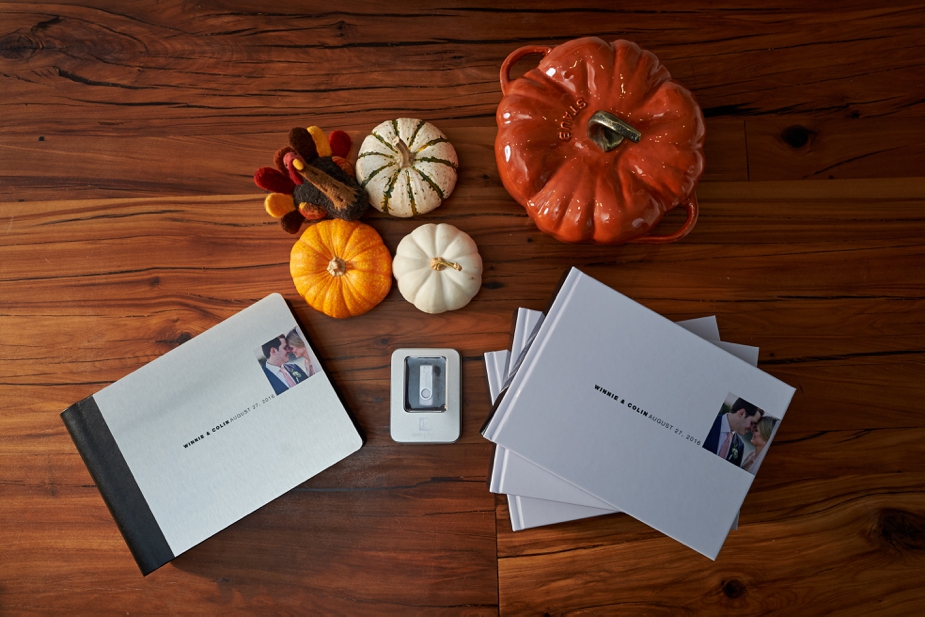 I am super thankful for clients like Winnie and Colin and hope this makes your first Thanksgiving together even more perfect!