Stacy & Gregg: engagement
Stacey contacted me as a loyal blog & Facebook stalker hours before I departed from Alaska. One of the joys of Facebook is the ability to stay connected to people we love and also for others to stay connected with us. If it wasn't for Facebook, we would have never met nor shared great memories in such a short time.
She's had it rough in many ways in the last year, but working with her and Gregg made me realize in areas far from home, a loyal fan base isn't too distant. "Perfect clients" don't always have a sign hanging around their neck stating such, but when you meet them, you know. Stacy & Gregg were it.
We met for coffee, took care of business, then headed out in the land of the midnight sun. Literally, sunset wasn't until 10:33 that evening. So much for shooting in "the golden hour." With the bare minimum essentials (one flash, a few lenses, super flat light, and little time), there was no excuse not to pour on the creativity. Then there's Tim Gunn in the back of my mind, "Make it work."
Passionate clients, Alaskan moose drool, airplanes, lingering light, aurora borealis, and good timing inspired these images: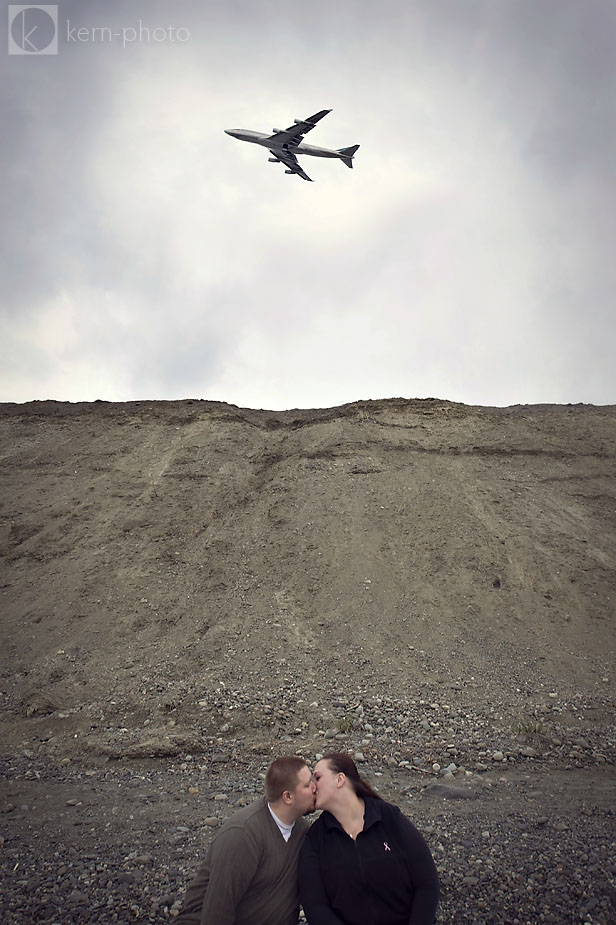 With the Chugach range in the background near Kincaid Park in Anchorage.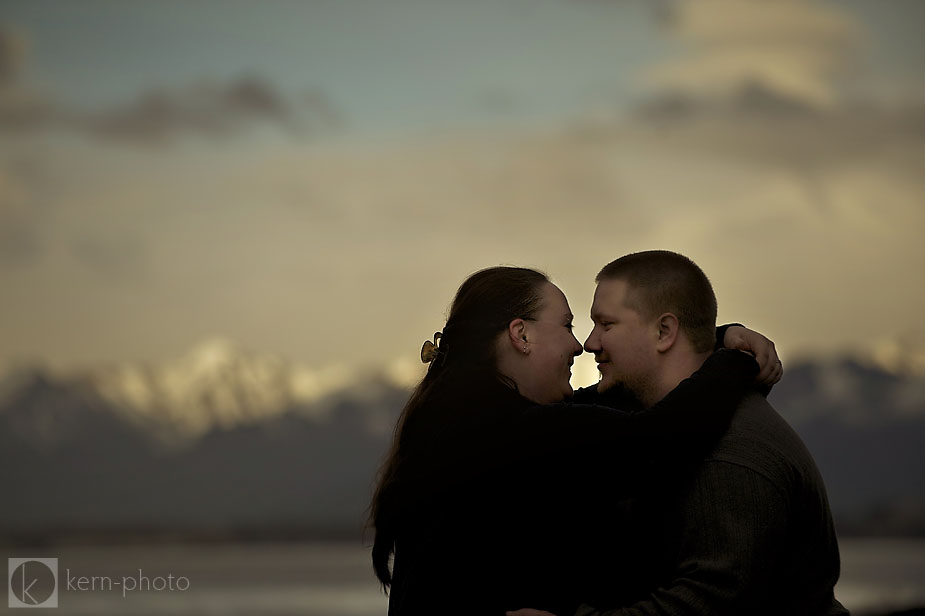 We witnessed a moose crossing the street right next to the sign (Note: we kept our distance from the moose.. more people are killed in Alaska by these giants than bears).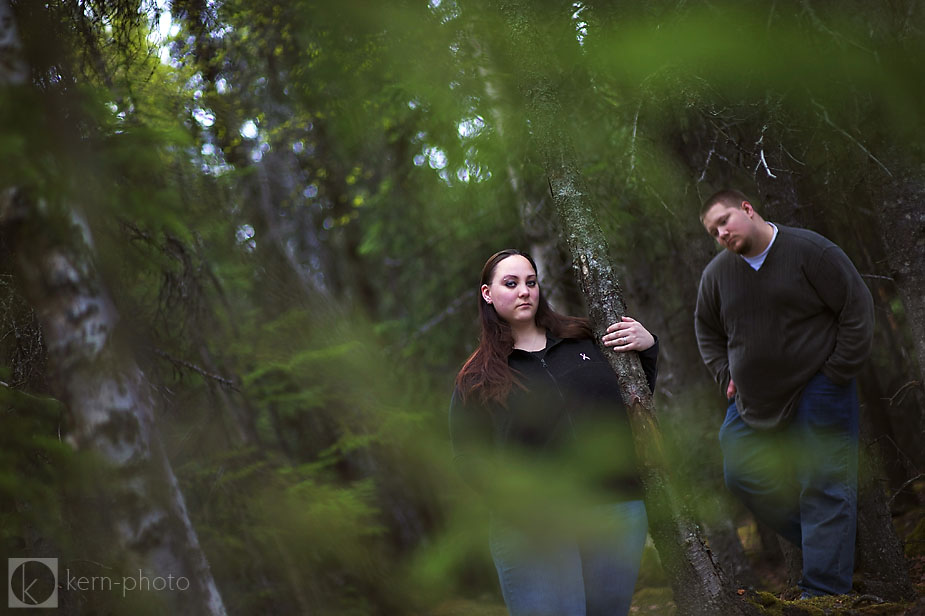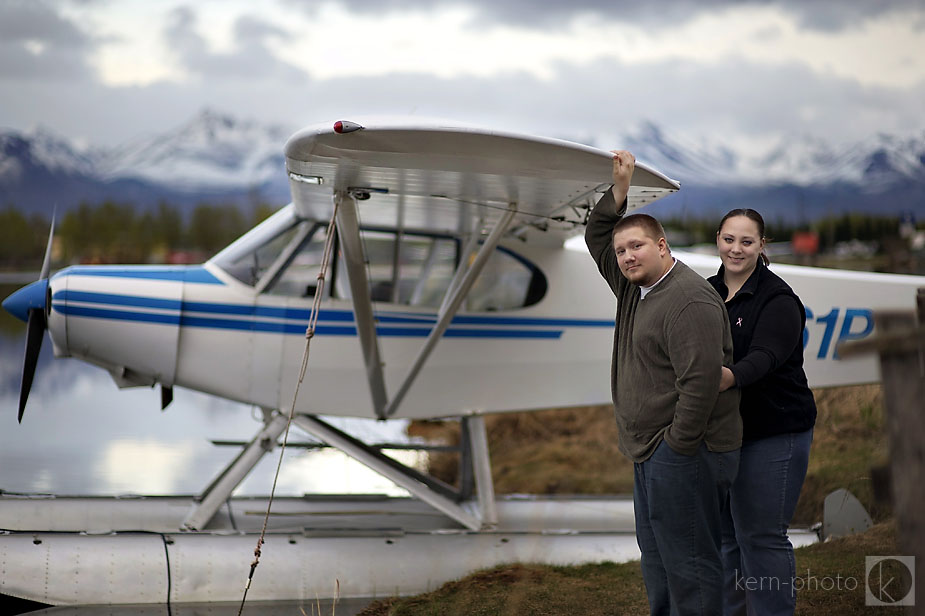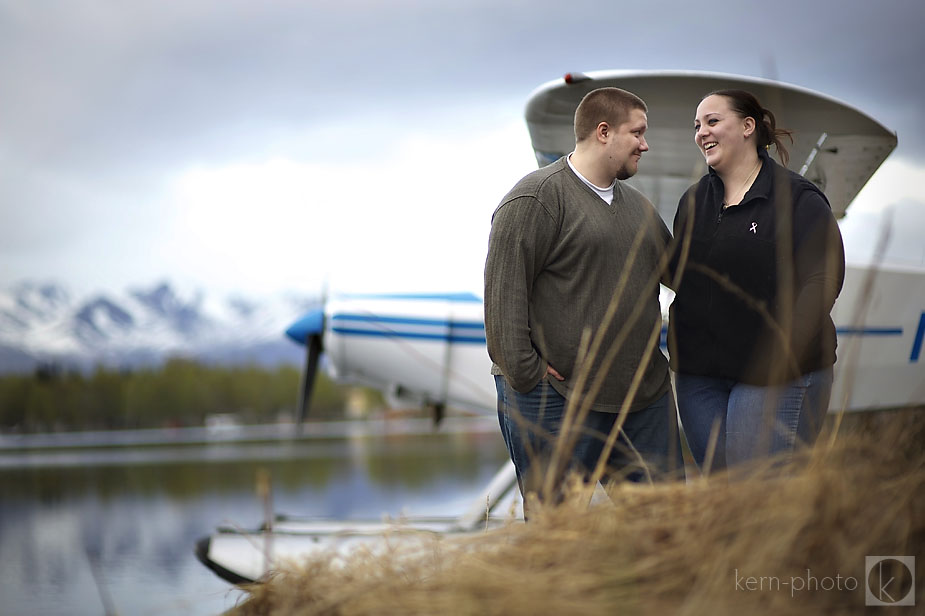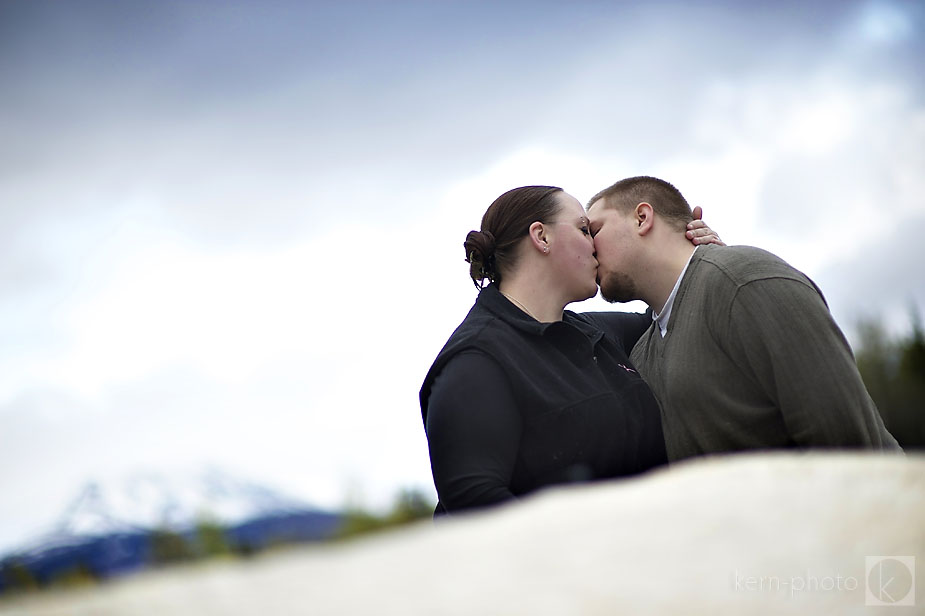 Challenging convention & art using a single flash, multiple exposure at the site of their wedding ceremony: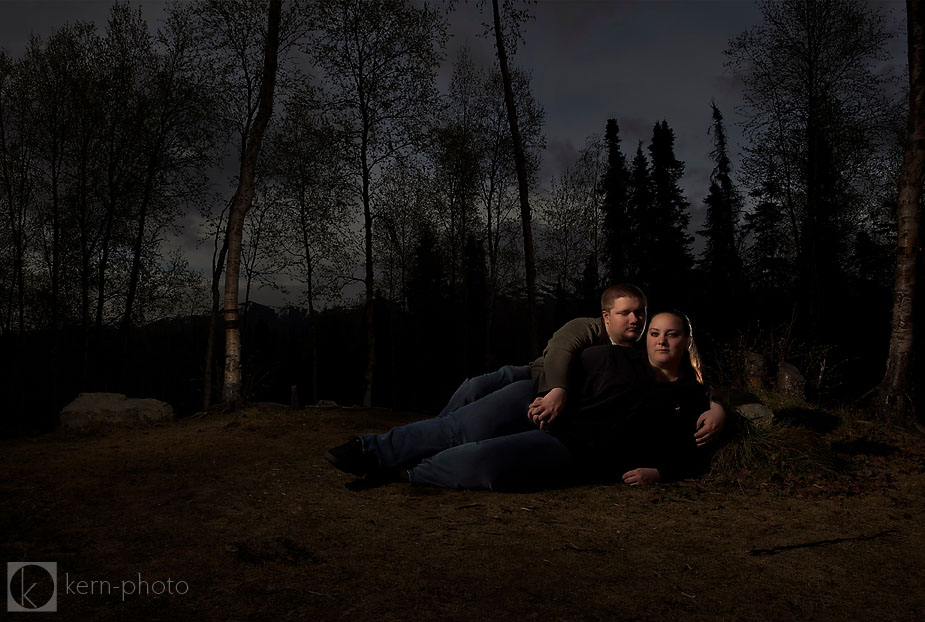 Luckily, there was an REI in Anchorage to dose up on some new LEDs to lightpaint with… inspired by the aurora borealis inside the Anchorage airport.