Pictage PartnerCon highlights
Earlier this week I offered a shooting workshop at Pictage Partner Conference – an annual conference held in the French Quarter of New Orleans. Wedding and portrait photographers come from all over to learn, share, give, and grow. This was my second year in attendance, but my first year speaking. I felt so proud of myself for checking this goal off my list of 101 photo goals in 1,001 days. Being chosen by your peers to speak and accepted in such a passionate community brings me great joy. I shared a few of my favorites from my shooting workshop here.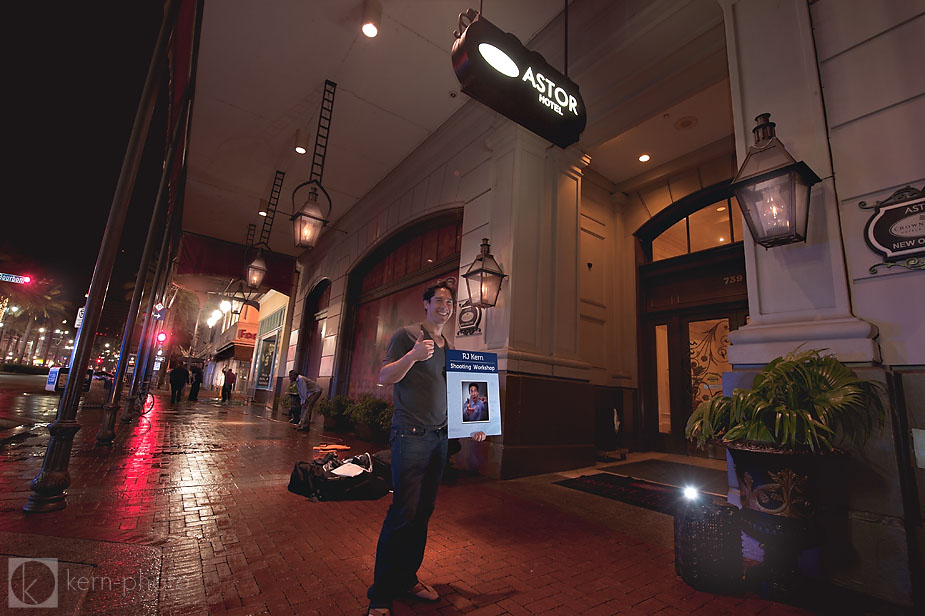 I didn't take many photos inside the conference, but I did record about 10 hours of Flip videos, about 50 pages notes which will serve as a solid fountain of inspiration for the coming year. As with anything in life, you get out what you put in. In a workshop experience, there's no such thing as asking too many questions and knowing specifically what you want after the conference is over. Want to know how to get the best out of a shooting workshop? My 2c on the topic here.
There are so many wonderful leaders in this industry willing to share. I felt blessed to spend time with friends, both new and old. Katie Humphreys, Jared Platt, Jules Bianchi, Melissa Jill, Joe Buissink made my experience fell like a mini-family reunion. Meshed minds about art with Carlos Baez until 4am. Jared Platt's Lightroom Workshop changed my "workflow" life. He taught us how to use Adobe Lightroom to work smart, not hard (and he didn't charge, which totally justified financially the whole workshop… thanks Adobe!). Justin & Mary fired up a packed house, encouraging them to think and answer those soul-searching "why" questions. I saw so much of MacGuyver in Jay Goldman, who helped shared his experiences of stepping outside of the comfort zone.
Perhaps my single greatest shooting opportunity in New Orleans was the killer styled night shoots with David Beckstead, topped off with a graveyard shoot followed by 4:45 am IHOP omelet.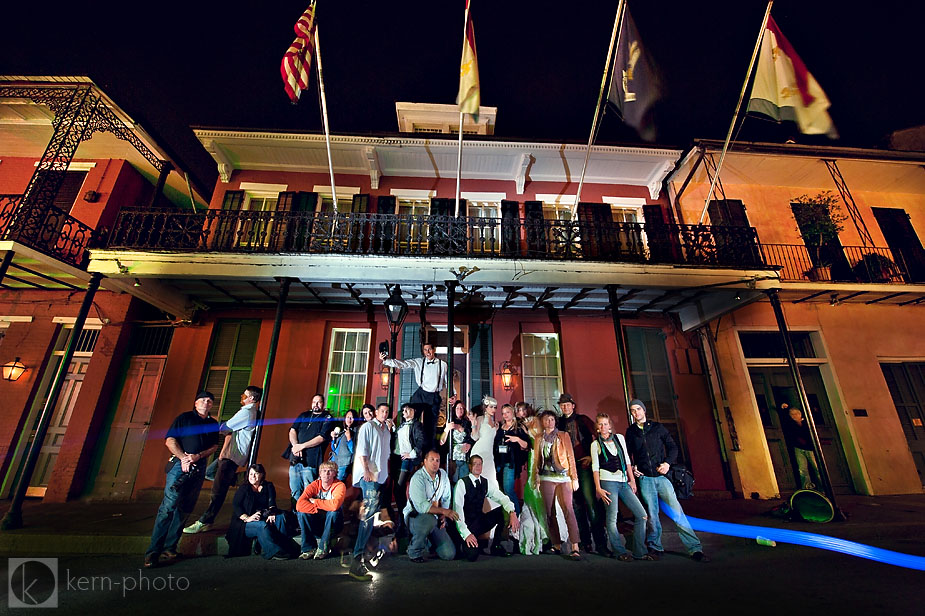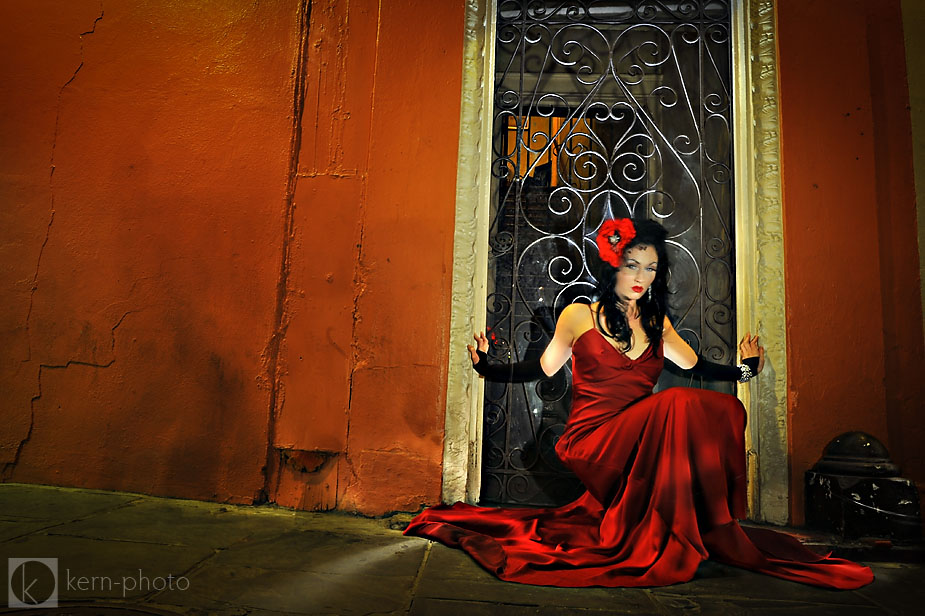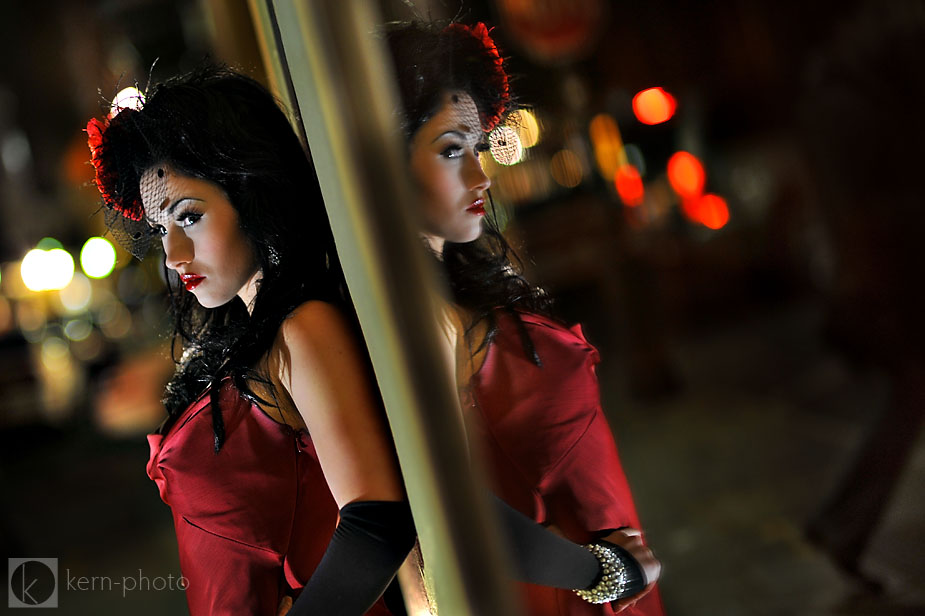 The entire room was black when I created this 30 second exposure: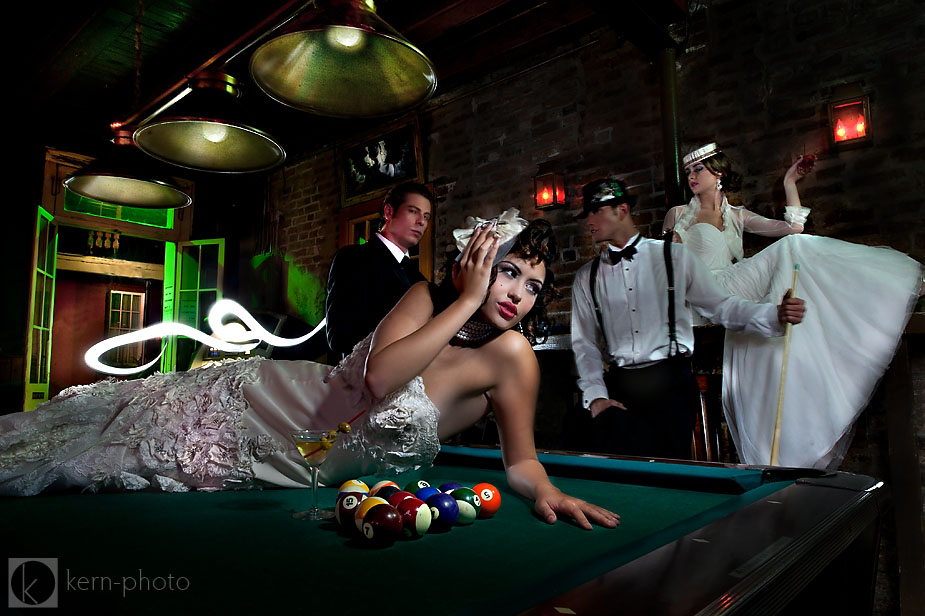 I keep going back looking at this next image, which captured the moments in between the moments, telling a behind-the-scenes story I'll never forget.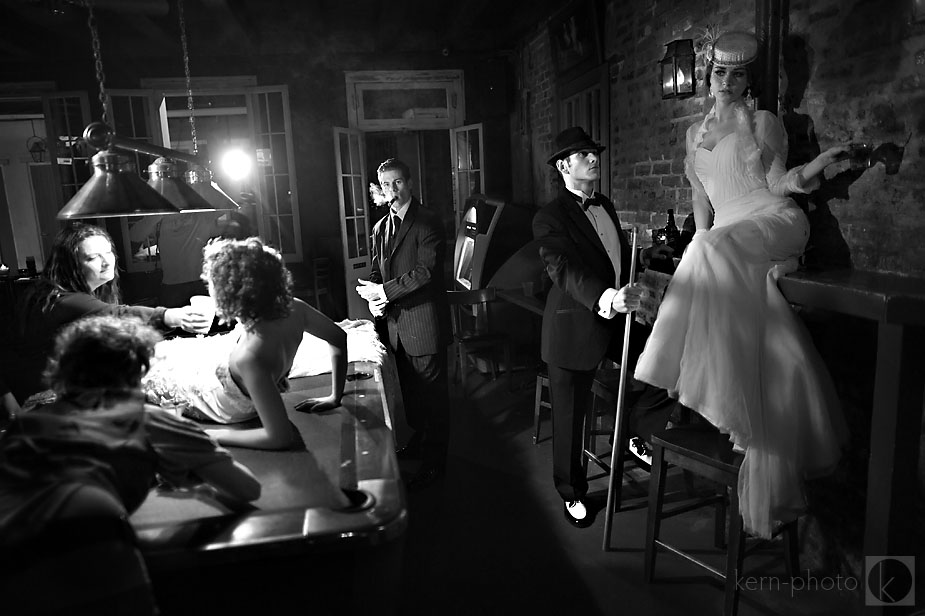 Papa-paparazzi.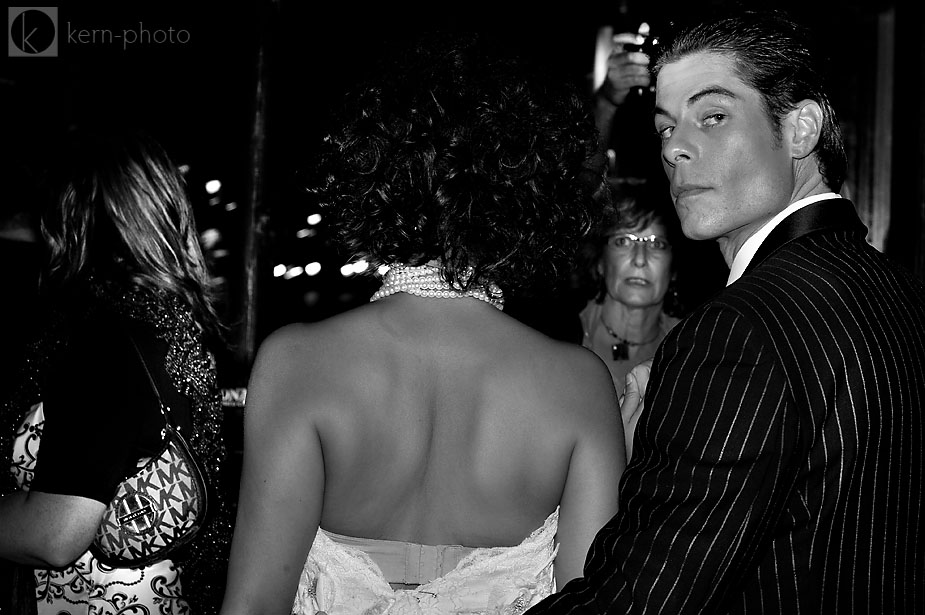 Classic glam.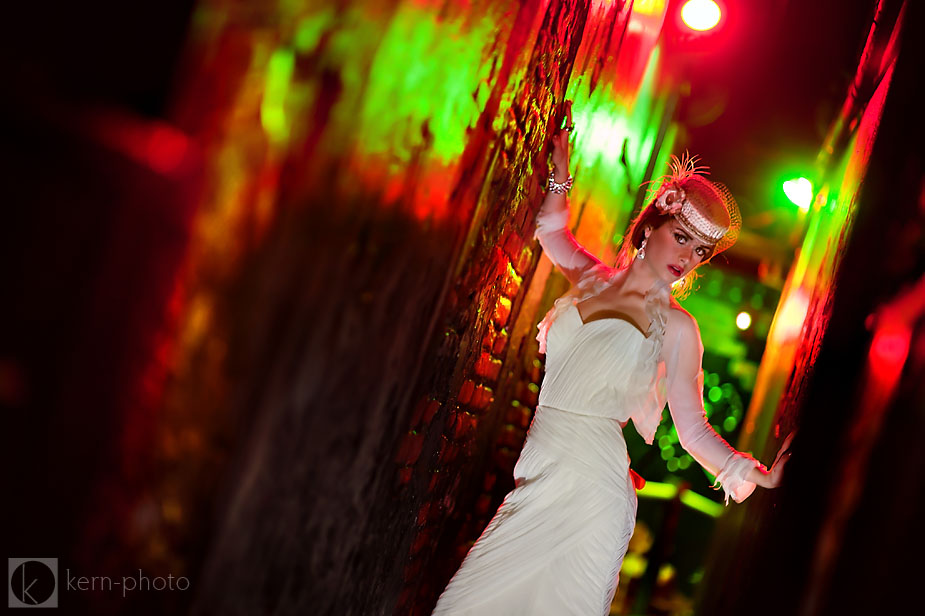 While I love creating my portraits, there's a big part of me (thanks, National Geographic!), that still keeps an eye out for the unexpected photojournalistic moment.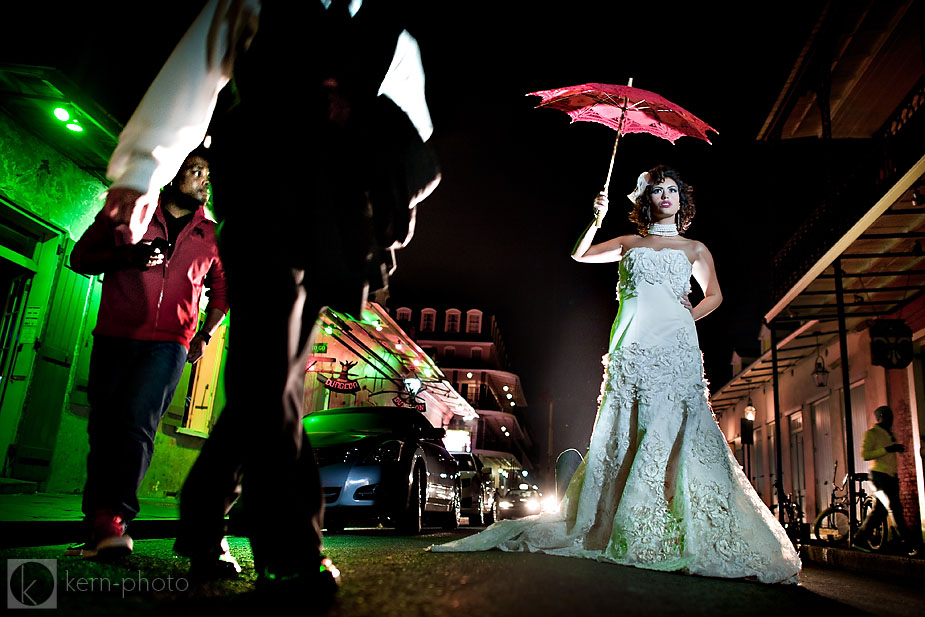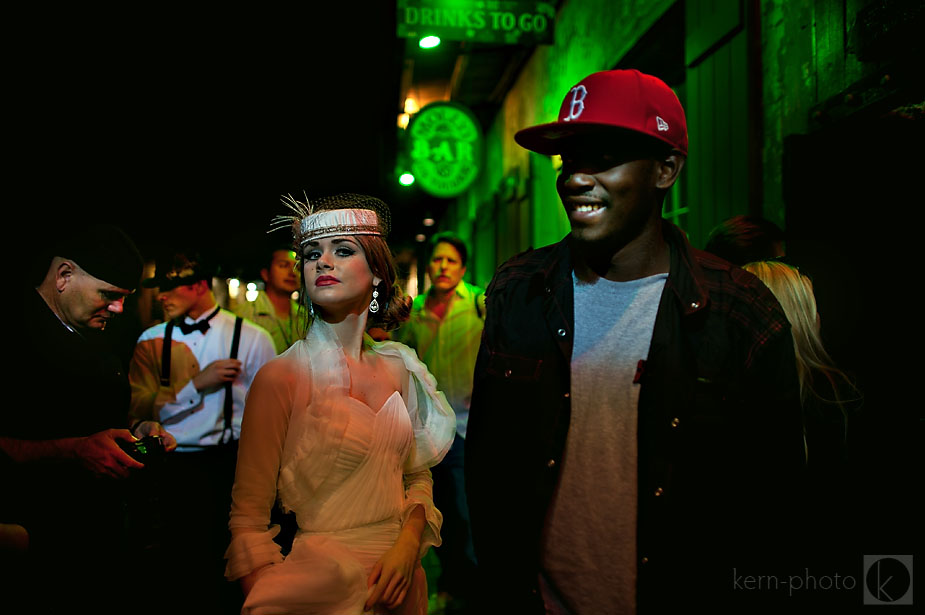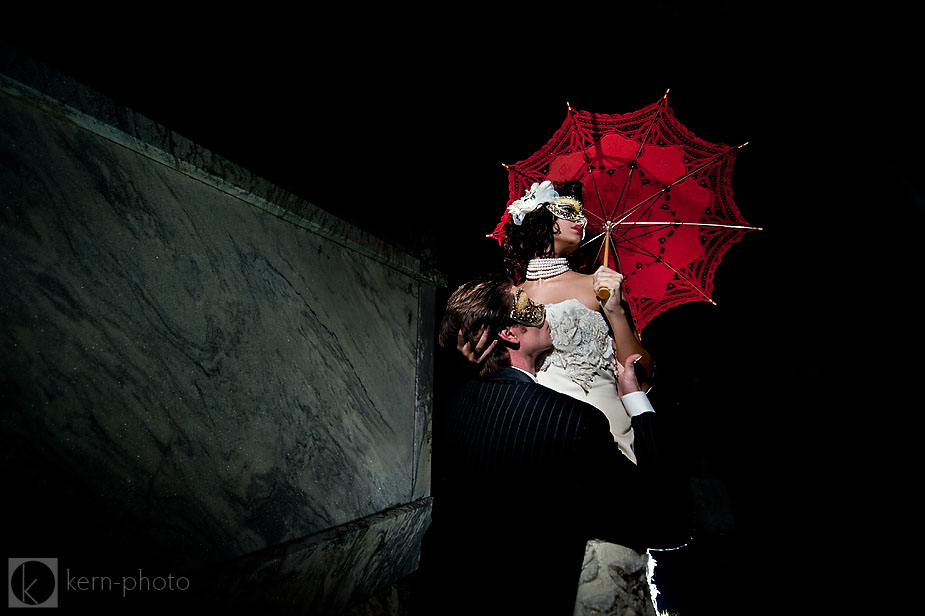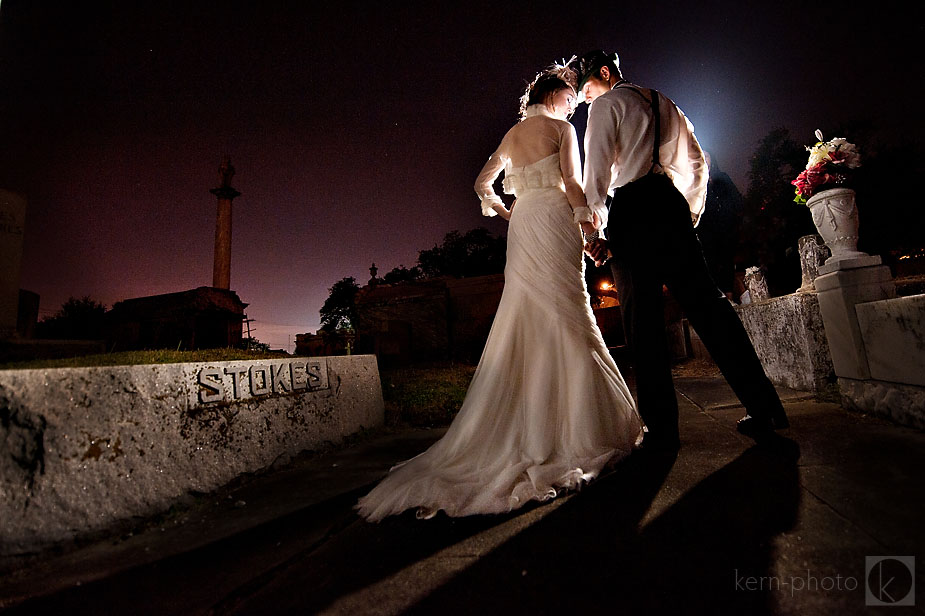 Some direct on-camera flash retro goodness: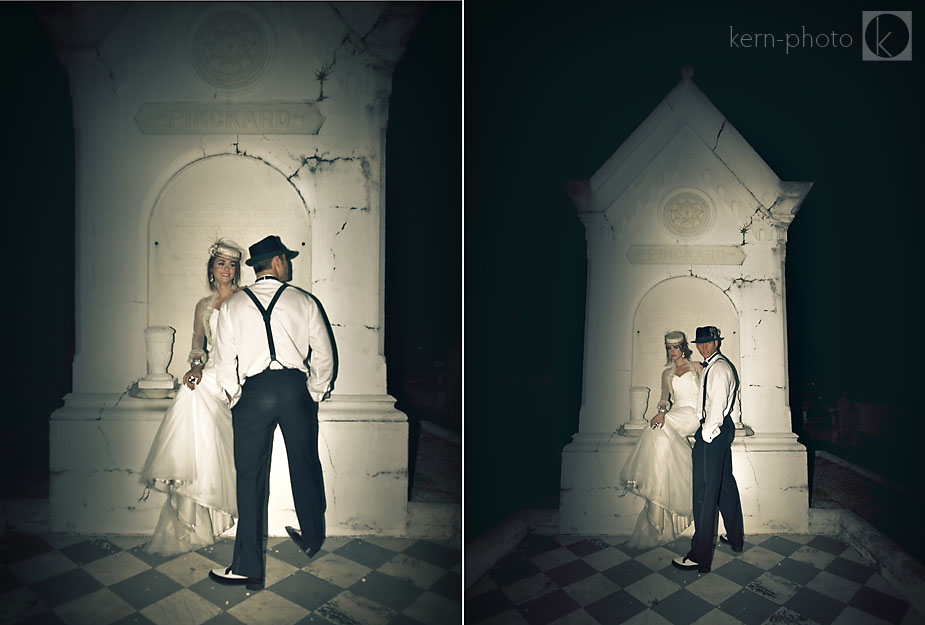 Of course, had to pour on the kern-photo special sauce. Loved it up so much, had go back for seconds.