Something LED new
Commercial shoots compliment wedding photography, presenting new creative challenges: fast pace, low light, high pressure, with nice hardwood floors clearly stating, "Leave your lightstands and sandbags in the car."
Scary shiznit, for me. But made heaps easier thanks to the super-talented Keystone Group, which treated me like family, starting & ending with big hugs!
This is the first time I've shared my commercial photography, a niche of photography doused with struggling professors with 22+ years experience. It boils down to:
When in doubt, go light. Use fast primes, two lenses, sans tripod for minimum impact & stress on the shoulders (my massage therapist likes THAT!).
Fuhgetabout strobes or flashes. Sorry, Flash Bus crew.  Continuous LED lights are the new black. And they are back from the 50s.
This set of images represents my best work under demanding lighting conditions. We created 59 different setups in less than 2 hours, not possible without using FlareAlert as the primary lighting ingredient. I'm dreaming of a potential product launch at WPPI…. "Lightstix" by kern-photo… TBA.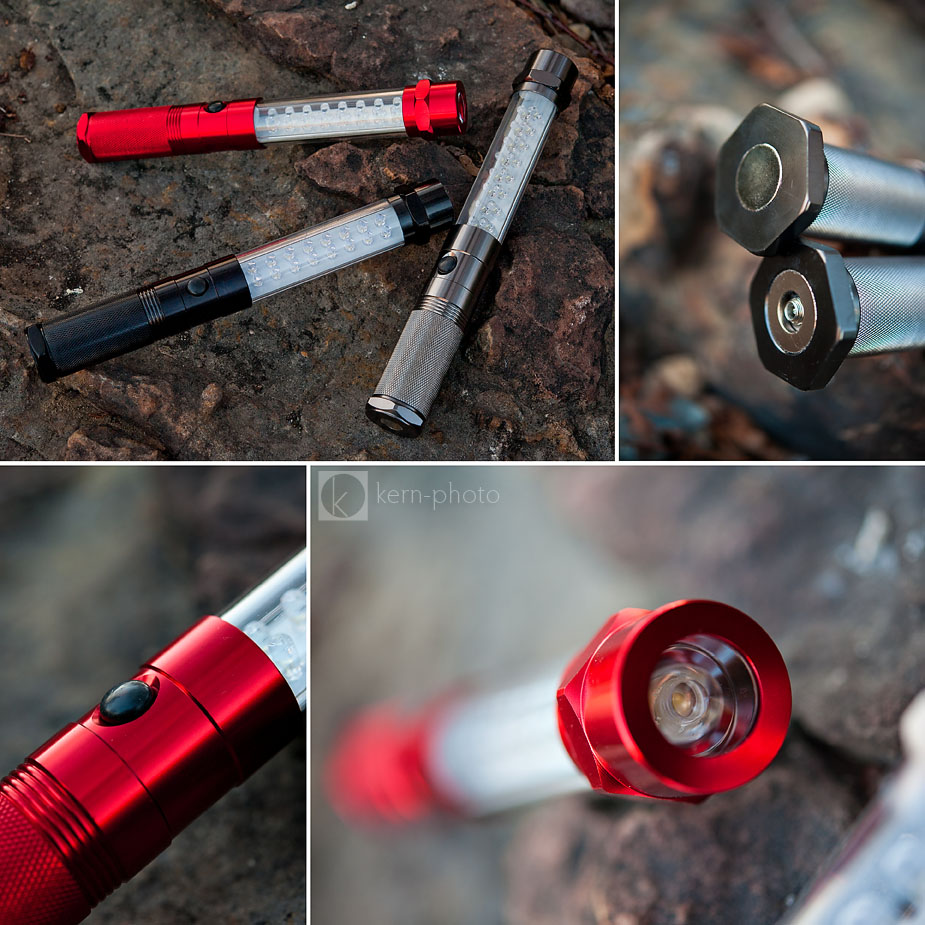 Long battery life found under $10 at Home Depot, Flare Alert makes for a stellar tool for fixing stuff in small, dark places.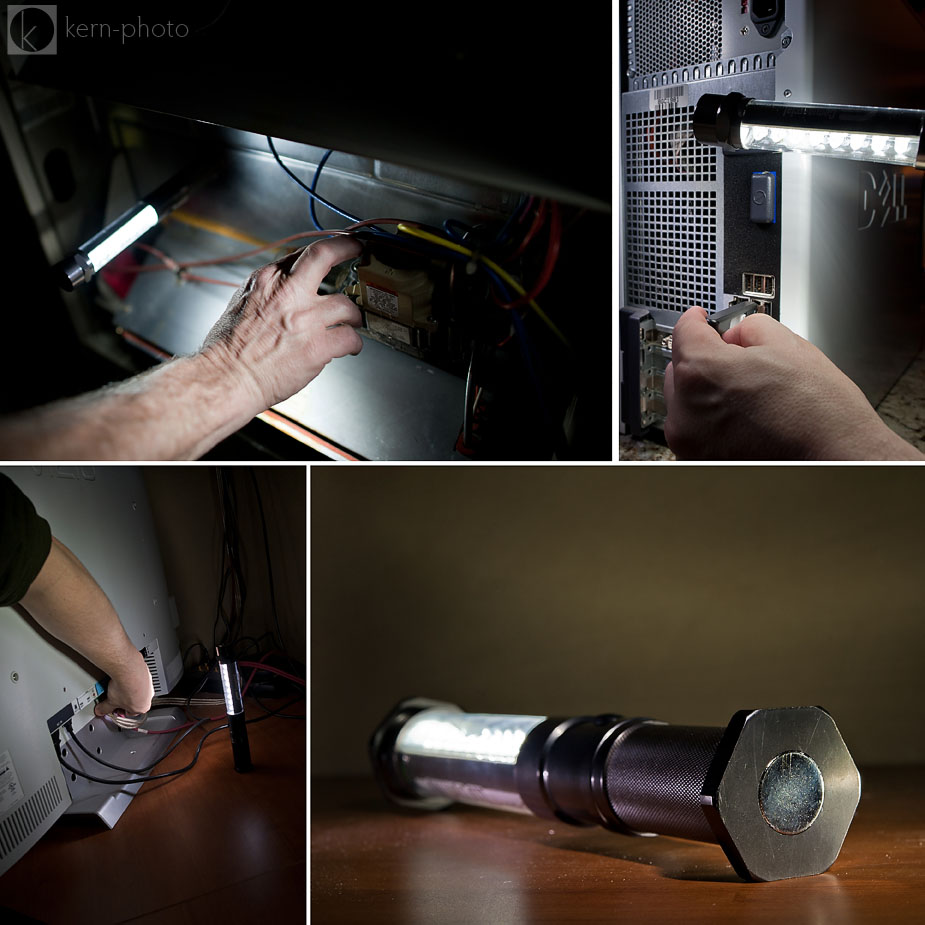 Solid-alloy construction with magnetic base for universal applications. Backlit by the sun on asphalt with my Nikon 60 mm f/2.8 lens.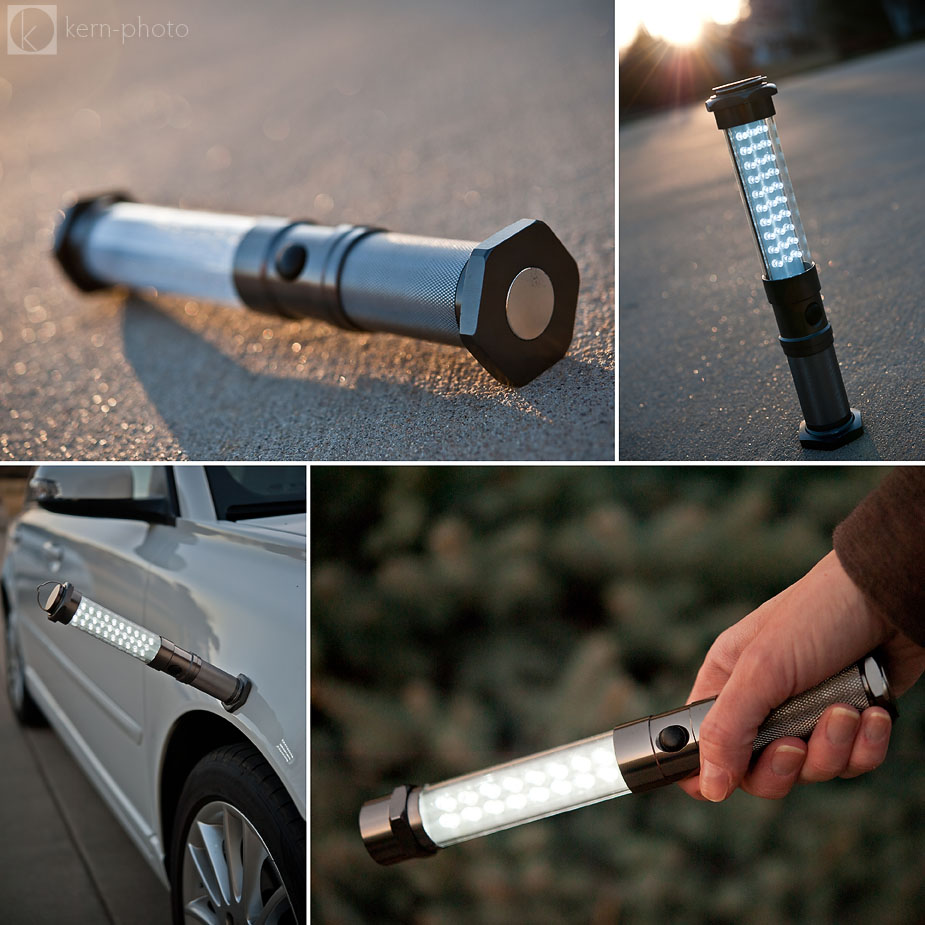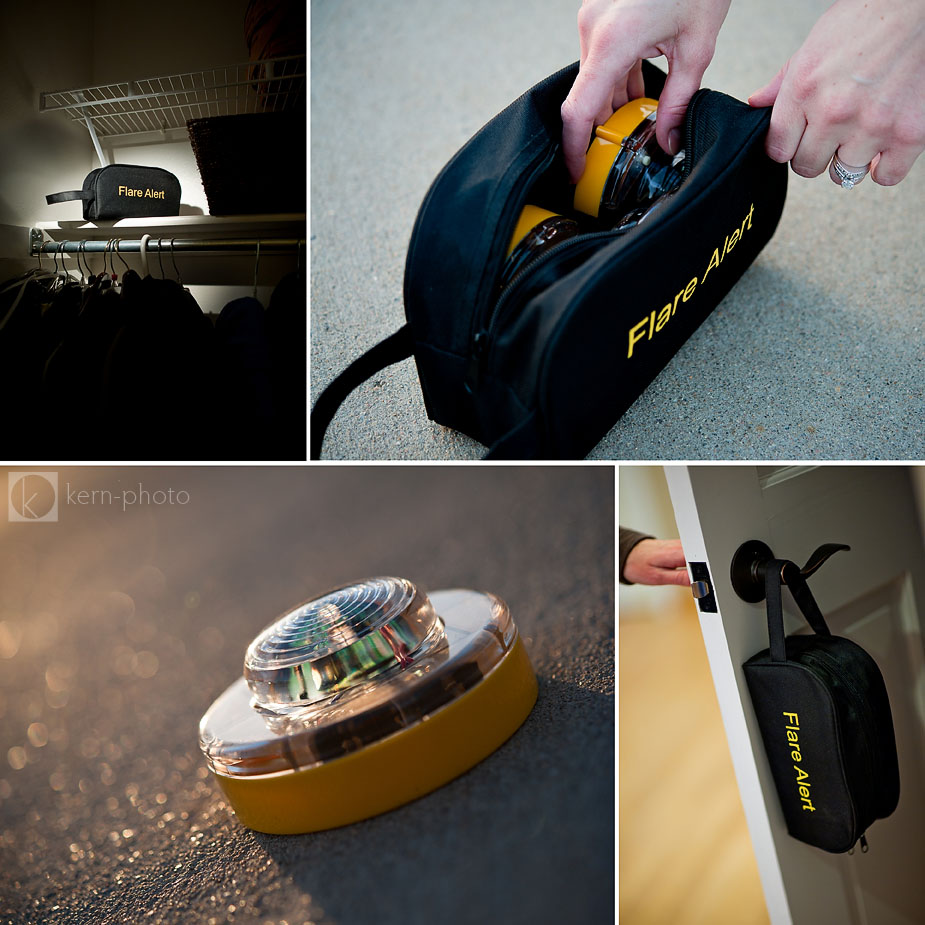 Illustrating the practical nature of LED lights in the event of loss of power. Kitchens, sinks, bathrooms, and… my favorite, bedtime story time: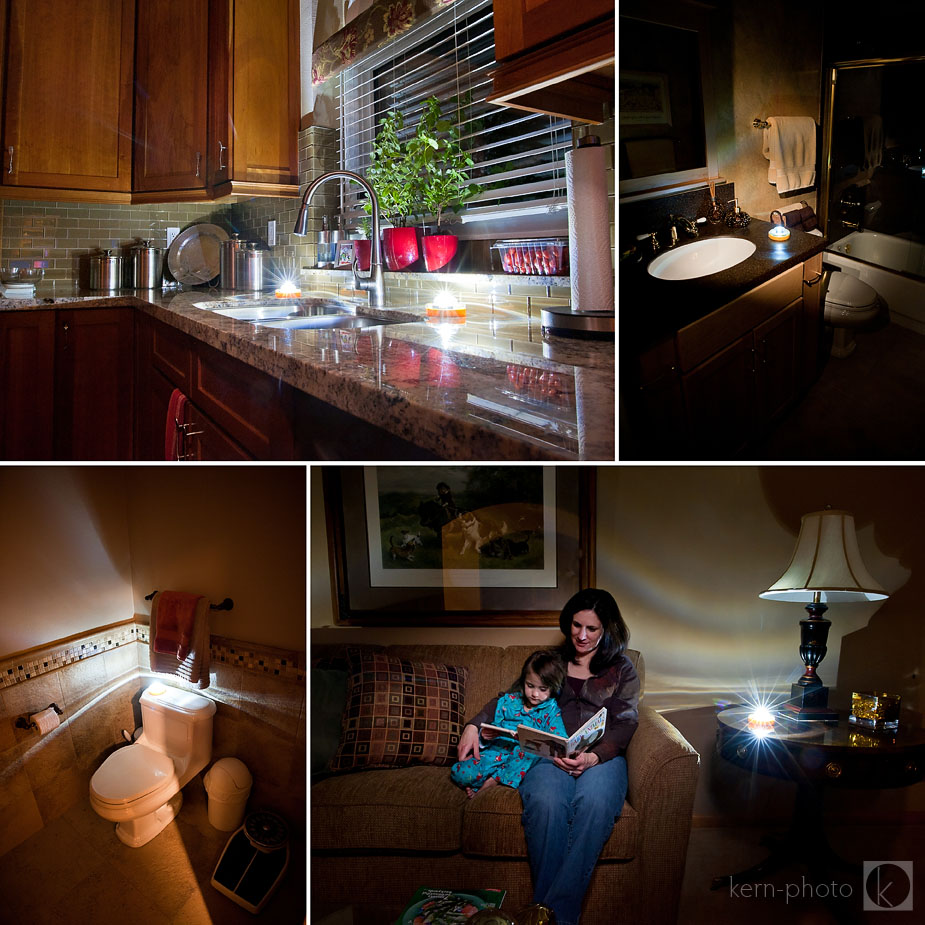 Let's not forget fridgerators, bathrooms, furnaces, and dark closets… lit easily with a few rechargeable AA batteries.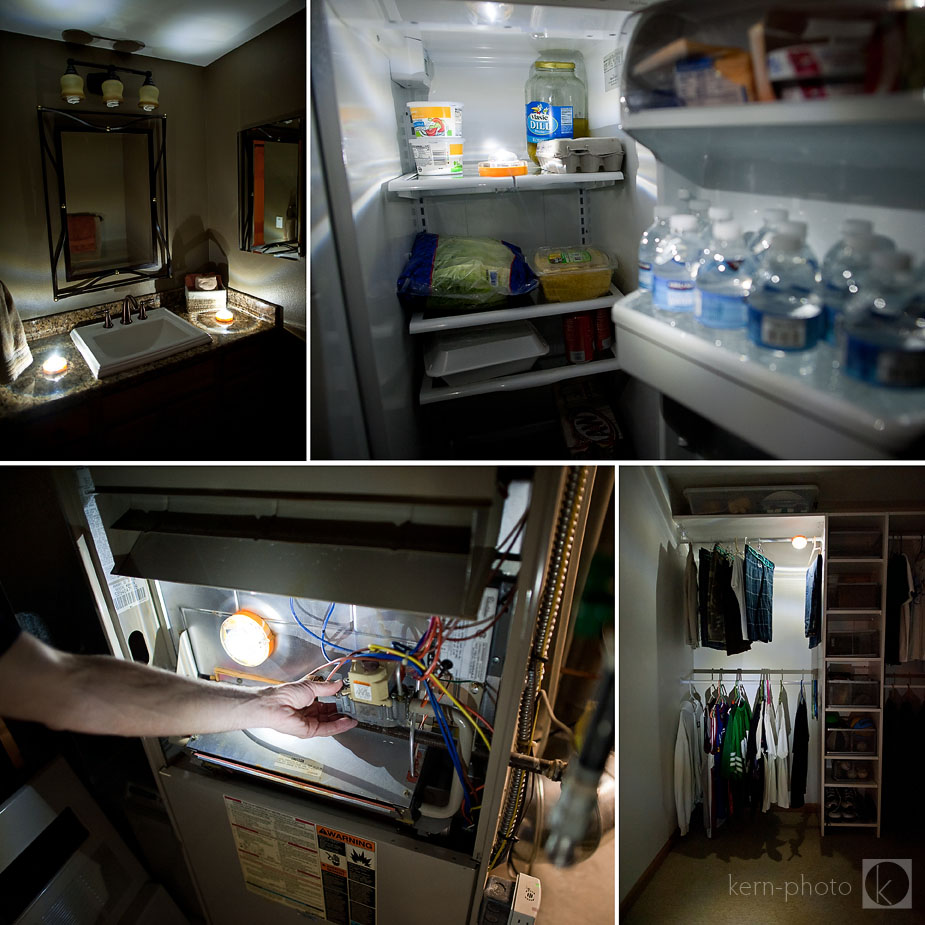 Shooting at f/16 creates nice flares of light emittating from the light source. Here, an electrical box, under the hood, and an glove box application using LEDs: