Framing Tips: Ask the Expert
Metro Frame Works owner Melanie Lunsford displays the best art shows on the Tennyson Street Artwalk held on First Fridays. Keep your eyes peeled for paintings by Chris Vance, a favorite local artist.
"Impeccable" describes Lauren Wretscko's art of framing who works with Lunsford. A master of her kind, Lauren offers solid advice to the art buyer and collector. I share her pearls of wisdom in my second installment of Ask the Expert.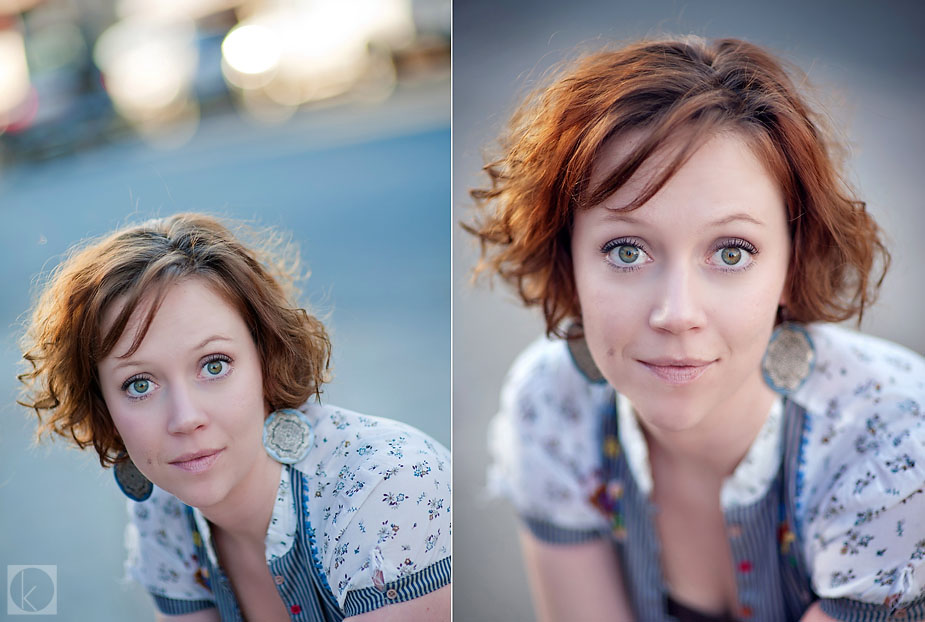 1. Where do you get your inspiration in framing? Museums? Books? Galleries?
The main inspiration comes from the art. It is the single most important factor when it comes to framing. We read framing publications and attend an annual trade show just so we are current on all design options available.
2. Be honest. Do you have any pet peeves about framing art?
Customers that want white frames. They see them in museums and want them regardless of the imagery. A museum is such an entirely different setting than a home and should be treated as such. Our main goal is to compliment the art and have it look like it belongs in your home, not in a museum. There are exceptions to every rule, but at a glance, we hate white frames.
3. Explain how you decorate a special space with art.
Choose a piece you love and frame it beautifully. Every special space should be decorated with art pieces you don't want to stop looking at opposed to décor that simply fills the space on the wall. You will know it when you see it, it's the piece you can't live without.
4. When framing a piece of art, what one or two things must be done?
Protection and protection. We reframe so much art that was framed wrong in the first place. We strive for all art pieces to be protected and for the framing to be as reversible as possible so the art stays in its original form.
5. Are there any "rules to break" regarding the art of framing?
Break the rule that framing isn't art. We may be framing the art but it's an art in and of itself. And the best part about it is the customer gets to be part of the creation! We collaborate with the customer to come up with a frame design that can be as creative as the art. And… don't let anyone tell you that black and white photos have to go in maple frames, break that rule!!
6. Let's say a client purchases a $100 piece of artwork, but spends upwards of $300 in framing. How do you justify these costs?
This generally is the nature of the beast. We justify this by knowing when complete the piece of art will be protected for a lifetime. We want art to be framed once and lived with and enjoyed for many, many years.
7. What's the best way to hang larger art work on plaster walls / or leave walls sans holes?
If you want to leave your wall without holes, the best solution would be a picture rail system. These allow for artwork to be hung from the ceiling and are hung by thin wires so no hole is ever put in the wall. If this is not an option, we provide floreat hangers with completed pieces that consist of a plate and a hardened steel nail that leave very small holes in plaster. They work swimmingly in our neighborhood dense with lathe and plaster walls. It is important to have appropriate size hangers for the size of the art to prevent any damage caused from falling.
8. Describe your perfect pairing of any artist, a song to listen to while framing their work, and with a food or beverage of choice.
I would have to say my new favorite artist, Chris Vance, while listening to John Butler Trio and enjoying an ice cold PBR (the artists' favorite beer), but only to be consumed while admiring my completed handiwork as no beverages are allowed on the framing table!
9. Since DSLRs shoot in a 2×3 aspect ratio not like the 4×5 aspect ratios of older film cameras, what is your best suggestions for a client who would like an 8×10 size frame of an image that is in a different aspect ratio?
This has become an increasingly common challenge. Standard sizes are more widely varied these days so it really is more important to keep the mat size proportional with the size of the image regardless of the aspect ratio. No one wants a one-inch mat to stuff in a ready-made frame or a mat far from equal around the image.
10. "Bottom weight" a mat or not?
Always bottom weight. That does not mean that every piece is bottom weighted by much, I am talking small amounts, about 1/4-1/2 inch on vertical pieces. And smaller for horizontal. Most bottom weights are not noticeable to the untrained eye, but is important for aesthetics so the piece doesn't appear that it has settled in the frame.

11. What's the "ideal" height to hang a photo?
I would say whatever looks best for the area in which it will hang but, 60 inches from the floor to the center of the piece is a good starting point. It is important to keep in mind that this is a suggestion and there are many variables that must be taken into account depending on the area the art will hang i.e. over a couch, on a very large wall, in a small space. Grab a friend to hold the art, a glass of wine and make sure you take a step back from the art before putting a hole in the wall, that would be my best advice.
__________
Editor's Note:
If you have future questions about framing tips or tricks, be sure to comment below and I will get answers!