Best of Wedding Photography
As professional photography organizations grow daily, it's awesome to see the good ones really succeed.
I count Best of Wedding Photography (BOWP) the Top Gun of wedding photography organizations. It's the best of the best. (There's two "O"s in Goose… name the reference?)
Scrolling through the BOWP blog inspires me daily.
Erick Danzer approached me in the fall of 2009 during the beginning of his wedding collective, which has grown to now include 160 of the world's best wedding photographers ranging from Australia to Morocco. No wonder American Photo magazine featured BOWP in the March / April issue. Whoop whoop! Big kudos to an organization that has stayed true to it's roots. And one I'm proud to be apart of.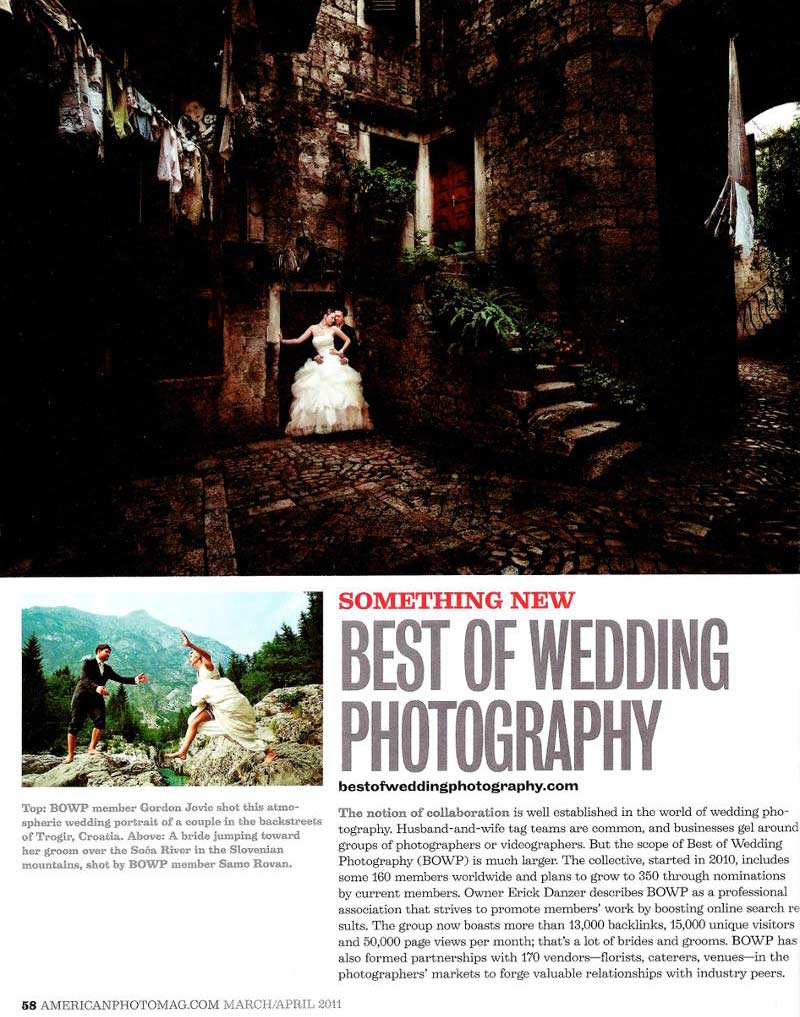 —-
BRIDES:
Hiring a someone you trust is rule #1 when it comes to choosing a wedding photographer. However, with a saturated market, it's not an easy picking which one. All the photographers you'll see in BOWP grace the pages of the world's best glossy magazines. They create stellar work: artistic, fresh, and modern. They have solid brands, are passionate about their work, and lead the industry by teaching workshops, publishing books, and winning contests.
PHOTOGRAPHERS:
Best of Wedding Photography is an invite-only association by members. While money won't buy your way in, but your skills will. Being nominated by a member is the first step. Next, a review board comprised of some of the best photographers in the world approve final selections and offer the invitations. Details of the process described here.