#72… check!
72. Complete my Toastmasters Competent Communicator manual.
One year to the exact day from joining my Buffalo Toastmasters group, I gave my tenth speech titled, "How (& Why) You Should Create 101 Goals to Accomplish in 1,001 Days."
The primary goal of my final speech according to my official Toastmasters manual was to inspire. What a better topic that my 101 in 1001? I admit I was nervous since I knew this was recorded on video then shared on my blog… then faced tech glitches moments before we got started (projector issues, as always). All in all I was pleased how everything turned out.
And here are five things I learned from a year in Toastmasters:
A solid intro and conclusion in any speech is uber important… When in doubt, fist on table will grab attention quick and early on, then have a solid finish worthy of a immediate applause. As long as people remember what you said, that's all that counts.
Kill the filler words. You know them. Common filler words like "Ums, ahs, uhs likes, y'knows," distract BIG time from your message and are the verbal equivalent as an air horn to your message. Starting a sentence with a big ol' "Ummm" ain't easy on the ears. Takes years of practice to polish, but isn't impossible to break.
Steve Jobs is a great public speaker. For years I've enjoyed his keynotes on stage announcing the coolest new apple prouducts. He'd also make a great Toastmasters, as he speaks with authority and passion on tech topics others stumble with. Watch his most recent keynote here on the importance of the "Cloud." Note the few fillers.
You can't polish a turd. There. Got your attention. See? Speak with warmth, humanity. Convey a message we can all relate to, no matter education, background, age… anything near and dear to your heart and you've got half the work done.
You can ALWAYS improve. When it comes to speech, there's always room for improvement. Effective communication is the lifesaver of marriages, companies, and key to getting what you want.
Confident in my Irish/German heritage, my hand gestures say deeeep Italian roots??? Judge for yourself: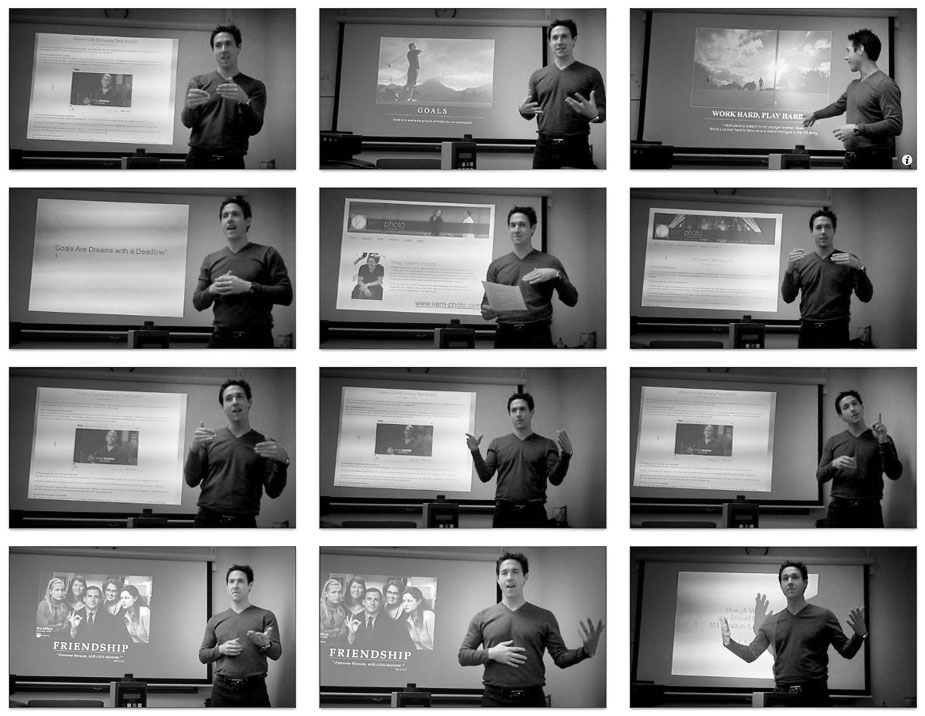 The video of my speech:

I thank my fellow Buffalo Toastmaster's for their positive encouragement, helpful evaluations, and constructive feedback. And not throwing tomatoes. The process has been a worthwhile, rewarding experience which I recommend!
Kinda corporate, but good practice for my debut on 'The Apprentice,' here's the typical lunch-time speech environ (we meet two Wednesdays/month):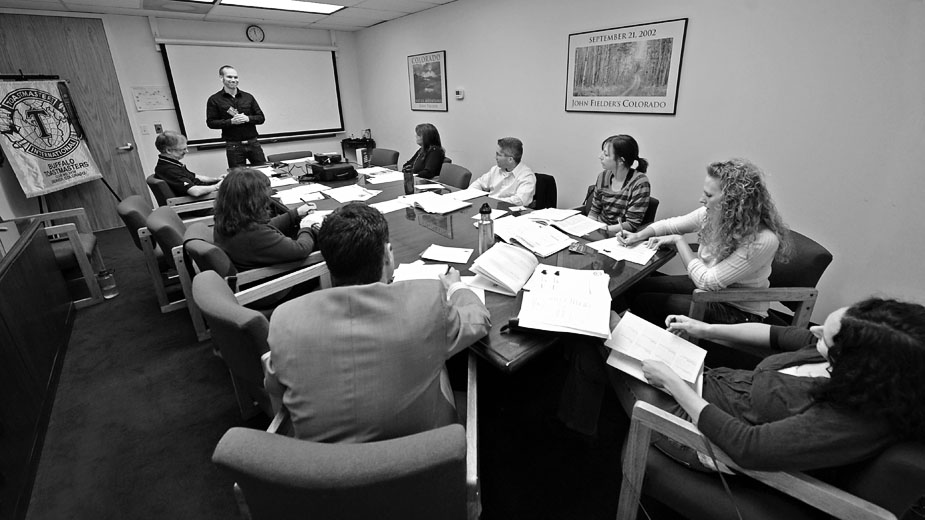 I felt my last year of learning was a class equivalent to my favorite class in high school I never had. You'd be surprised how many skills learned in Toastmasters can be directly translated to many facets of life ranging from entertaining a 4-year-old with a story, giving an off-the-cuff elevator pitch to a boss, or reliving a wedding experience with a bride. My favorite part: reading my "report" cards written by my peers. I hang them on the fridge (words of affirmation: huge).
Here's a few of the supportive gang: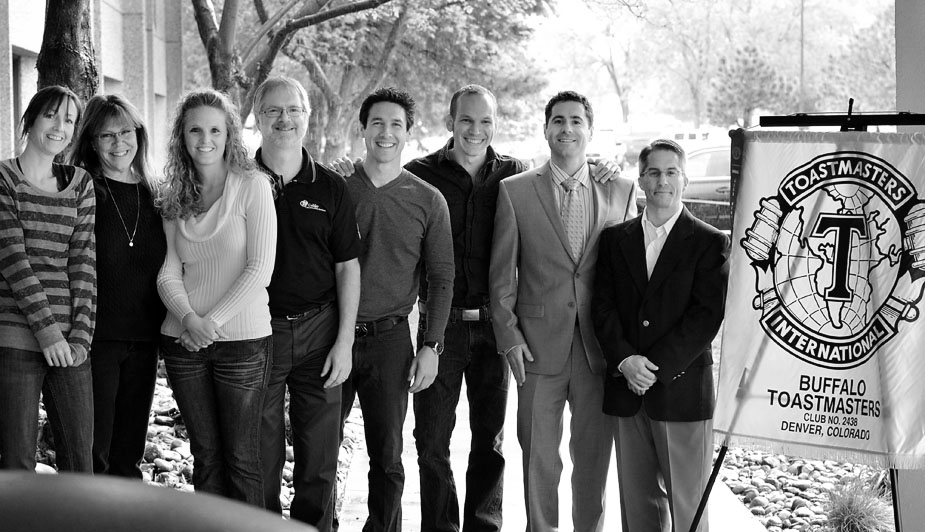 I look forward to apply my skills to my next PartnerCon speaker session or (gulp!) WPPI platform talk.
For extra credit to get you started on your own 101 goals in 1,001 days, download free printable handouts here and here.