'The best day of the year'
"It's the best day of the year," Krista whispered this morning.
I laughed. It's Black Friday. And that's not the reason she's excited. Sure, getting up early, grabbing a Starbucks, and people watching on the busy shopping day of the year is a favorite pastime she loves to share with her Mom. It's a bonding thing with Mom and Daughter, basking in the glee of Thanksgiving and Willy's birthday.
The real reasons for the excitement, me thinks?
It's our first Thanksgiving as a newly-minted couple. And we still haven't had our first argument, although we came close when hanging up the lights on my wedding present, an American Yellowwood which stands in our front yard. I went Chevy Chase on that thing this year. 400 lights, at least.
It's the day after we hosted our first Thanksgiving together in our home with both sets of parents and extended family. And it was perfect.
We had our first snow of the season last night. And it was romantic.
My brother and I stayed up until 1 a.m. watching Avengers in 3-D while drinking port.
It's Krista's birthday.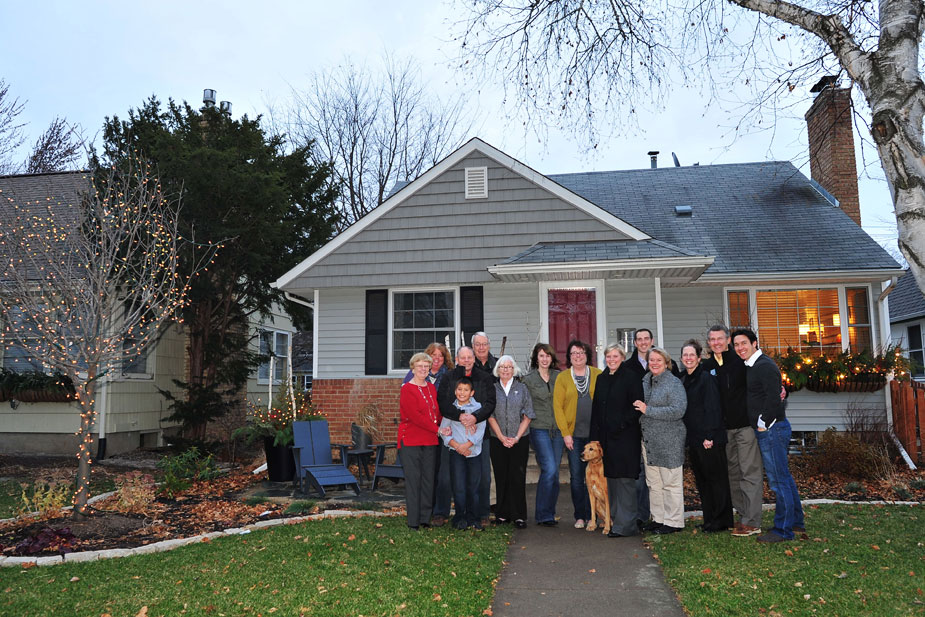 After running off our Thanksgiving dinner around Lake Harriet, my bro had the idea for this portrait of moi, giddy:


Let the holiday season begin! And if you are shopping for your favorite photographer, check out these 18 awesome gift ideas I recommend.