Kiss A Frog, Find a Prince
"You gotta kiss a lot of frogs before you find your Princess," my Mom once told me.
She was right. Love stories often have frogs in them. Even Shrek's story.
Once upon in a kingdom far, far away… or so the fairytale wedding story we all know (ask any 6-year old girl). A charming prince. Shiny armor. Dashing hair. I think you know the rest.
Real life doesn't always happen in story book fashion. Yet they can still look like a dream as a finished product!
Alex and Anna were married on January 5, 2014 and their album just shipped today! And there was a frog in their album too!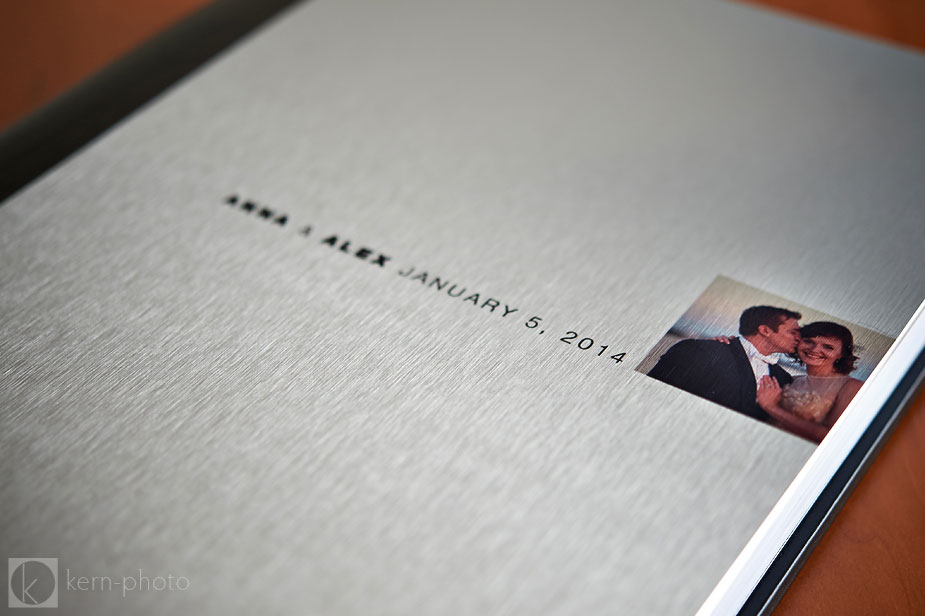 A Perfect Pairing
A Diptych is a pair of images which holds stronger together than apart, an appropriate metaphor for a wedding couple, you know? Separate, they lack humor. Together, they tell a story. And make one chuckle, which is important in any marriage.
In finding a perfect pairing, inspiration and concept serve as ingredients.
My inspiration: "Kiss A Frog, Find a Prince." It's been a sketch in the back of my head for years. I've been waiting for the right time, the right place, the right couple to execute the concept. After hearing about Alex & Anna's engagement story, I knew they were it.
I just needed a frog. Prop frogs are hard to come by, especially if you plan on kissing one and don't want to offend the Animal Rights Coalition.
When you have a Florida Keys wedding, frogs pop out to join the party lights. And this is exactly what this one did: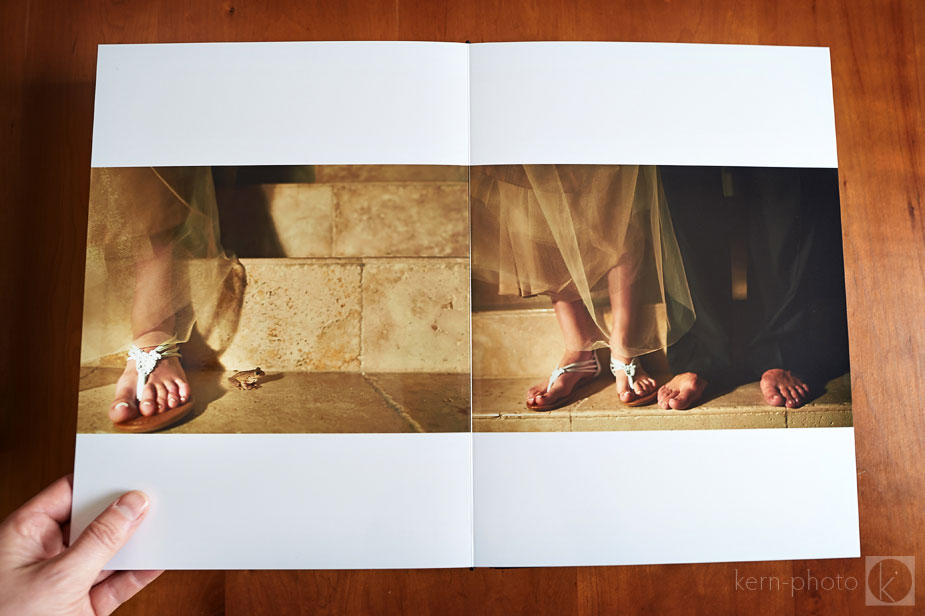 I find immense joy when clients roll with my ideas and love the results so much they include the concept in their wedding album!
Finding The One
If you are still searching for The One… the question becomes: how do you know when you've found The One?
I can't give you easy answers. All I can say is this: when you know, you know. You gotta have the courage to start somewhere, right?
In the meantime, keep the positive thoughts alive and dream on what your wedding story book might look like.
Here's what Anna's and Alex's look like: