Fearless Award, Collection 22
This preparation image from Danielle & Fernando's wedding in Boston, MA won a Fearless Award announced today! This is my third award from Fearless Photographers, a group of bold wedding photographers striving to redefine conventional wedding photography. With literally thousands of entries, to land an award means happy dance time!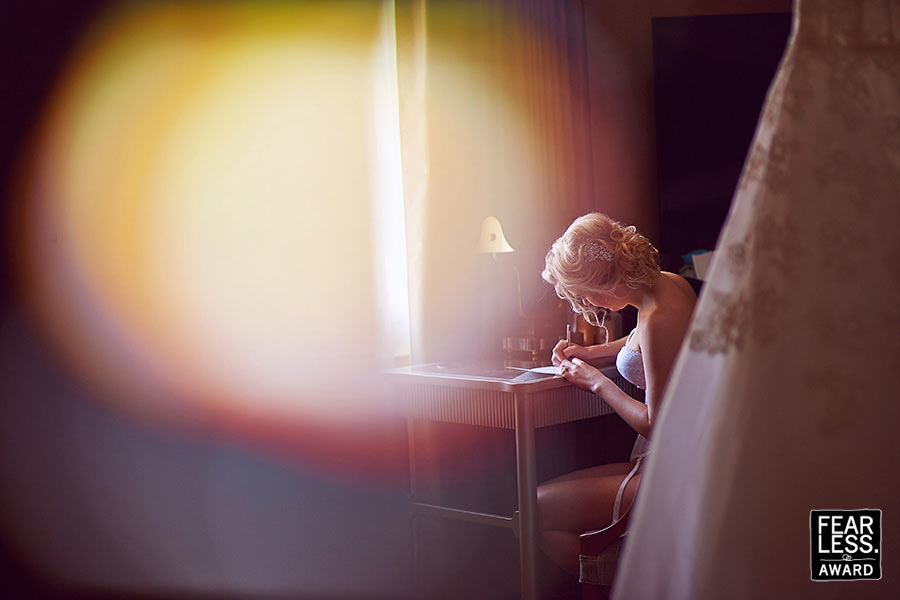 Nikon D700 / 85mm, 1/125 sec at f/1.4, 320 ISO.
One of the best lessons I've learned as a wedding photographer is how to make something from nothing. In this case, I had a lot to work with: a beautiful bride, a bit of time, and trust.
While the bride's makeup was being applied in a hotel room, I hung her dress from a light fixture knowing it would become an important detail in a later image. I then drew the curtains closed creating a calm atmosphere so she could focus on writing a letter to her groom. I left a small sliver of light shining on the bride, which created important directional main light.
Thinking like a ninja, I put my flashes away. The mood of the moment would go out the window had flashes been going off. Instead, I used the bounced light from her dress as my fill light. Joe McNally once said, "If you look more closely, you'll see the sun is attached to a C-stand."
He was right. Once I got my camera angle, very important, I began to think about my light. Then I added my secret sauce: an iPhone in the foreground to create the blurry, colorful effect. I made sure I had a colorful image bright on screen.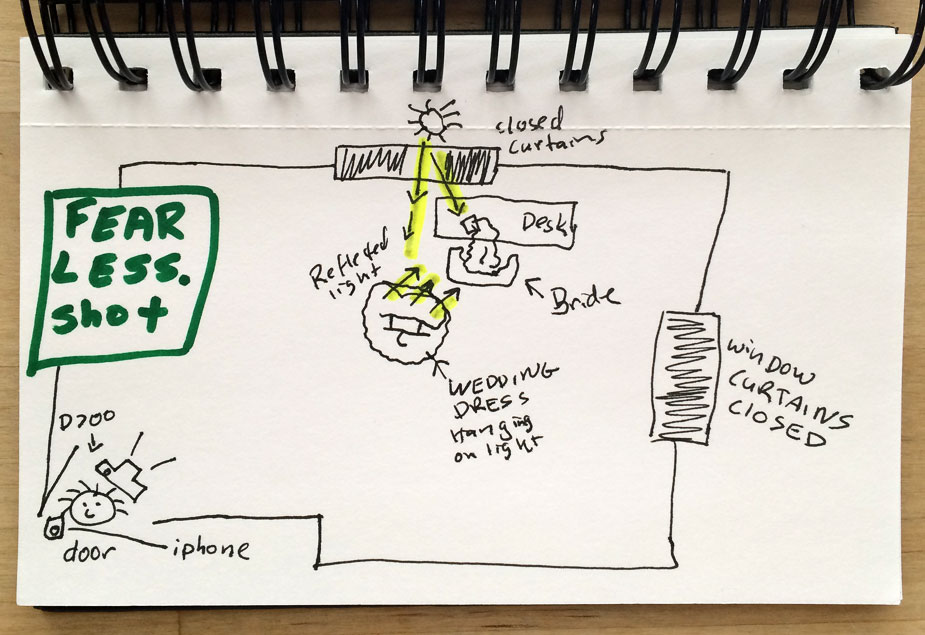 Photographic competitions like Fearless challenge and motivate me continue to push creative horizons. This serves as the first, the most important ingredient. Then comes the hard work.
Four critical decisions are made every time you see an image published, entered into a contest, or hung in a gallery:
THE DECISION TO CLICK THE SHUTTER
THE DECISION TO SELECT THE IMAGE
THE DECISION ON HOW TO EDIT/PROCESS THE IMAGE
THE DECISION TO SHOW THE IMAGE
I share my tips on choosing your best photos in this blog post.
My creative process includes culling for the right image: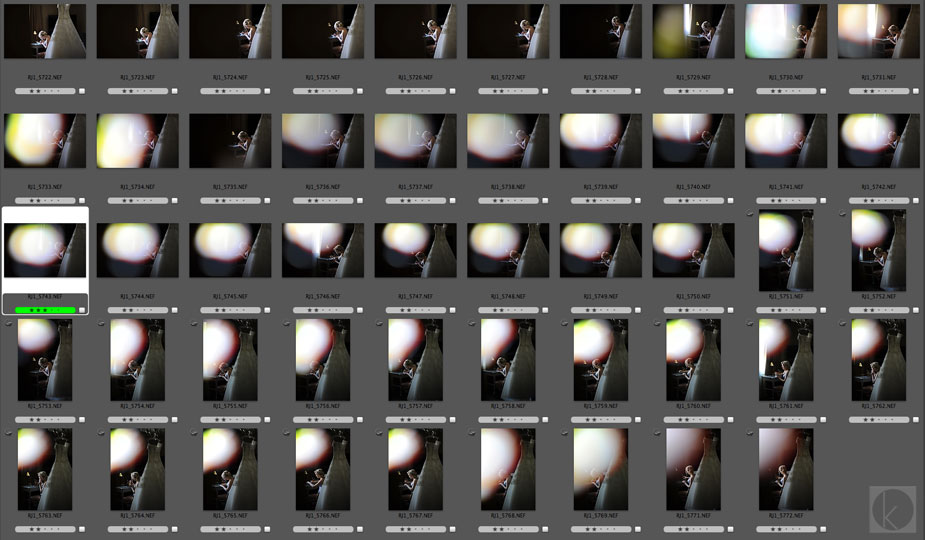 You will see I first started building my composition (very important), arranging my lighting (very, very important), adding my creative component (the iPhone), then waiting for the right moment (very, very, very important). I experimented with vertical crop. However, I liked the horizontal perspective better.
While this may seem like a lot of work for just one image, it is worth it. Especially when the image lands in their wedding album, earning an award is the cherry on top!
If you liked this post, or have a question you'd like me to answer, PLEASE drop a comment below!