A Tale of Two Sisters
Ask anyone who has recently been married and they will tell you, "The day went so fast! It's all a blur!"
Am I right?
The role of a wedding photographer is varied, but I feel one of our biggest responsibilities is to tell the story of the whole experience, so that the couple (and friends and family, of course) can look back and remember. Remember how they felt at certain times of day. Remember what their favorite cousin wore. Remember how much love was in the air.
Other roles of the photographer include:
// Time keeper…certain photos need to be taken at certain times of your wedding day
// Tissue grabber
// Photography educator…what kind of photos do you want? Traditional, candid, artistic, or a combination of all three?
// Interior designer…what photos do you want in your home?
// Photo editor
// Wedding album creator
// Accountant
// Maintainer of our new friendship
However, in this last role on the list, the friendships I have with clients aren't always new. Often times, we go way way back, as is the case with the two sisters pictured below. Meet Leah (left) and Keri (right):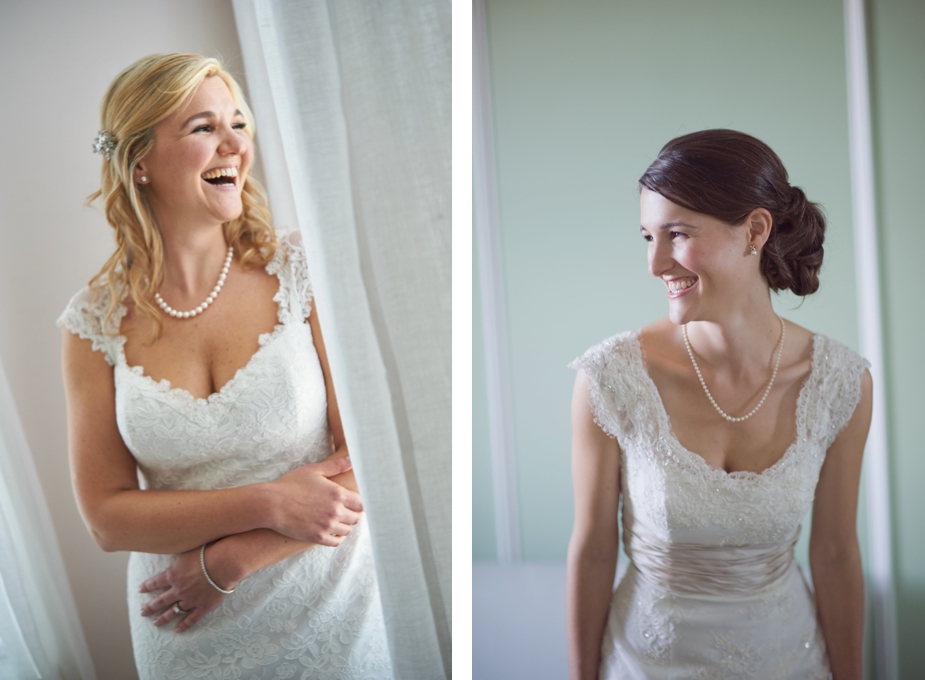 A Tale of Two Sisters
In April of this year, I had the privilege of photographing Leah and John's nuptials (Leah is the blonde pictured above) at St. John The Baptist in Yonkers, NY and Tappan Hill Mansion in Tarrytown, NY. She and I had met eight years earlier at her cousin Sarah's wedding, which I also photographed. She said, "It was then that I knew R.J. was going to shoot my wedding!"
But before Leah's big day, I managed to sneak into a few other family weddings, including Leah's sister Keri's wedding at Larchmont Yacht Club in NY. (She's the brunette bride pictured above.)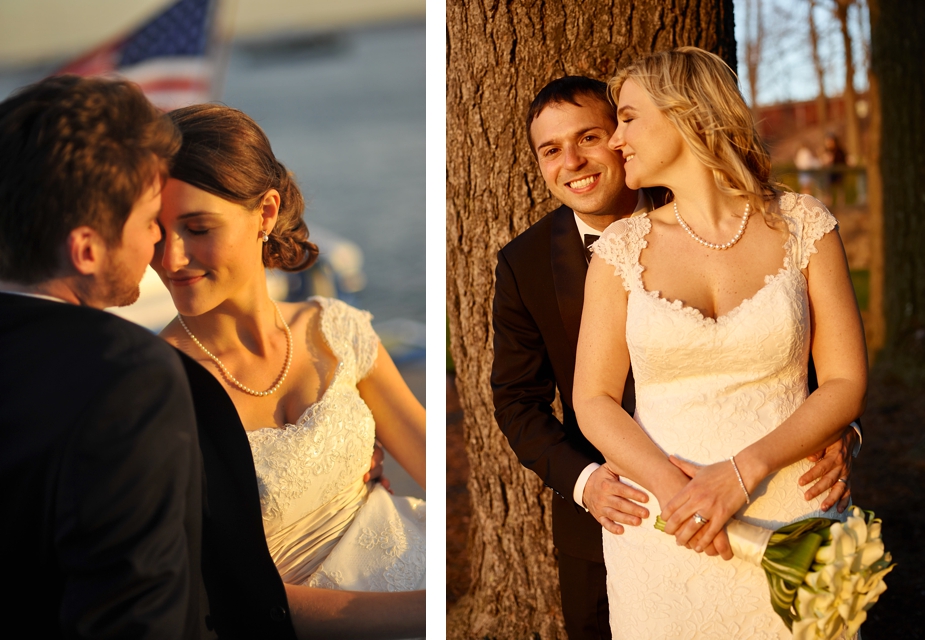 In all, I have photographed FIVE Johnson family weddings, and every single one has been incredibly touching and also fun. Several times, I have found myself crouched in the middle of a pack of family jumping up and down on the dance floor so hard it shook.
Leah and Keri are sisters and best friends, have great smiles, and, obviously, share great taste in wedding photographers. Ahem. I digress.
At both weddings, I worked hard to to weave together the story of the day. I worked to capture those awesome smiles and the connection between the couples, which hopefully you can see, is beautiful in both cases.