Really Important Lighting Stuff pt 3.

I'm wrapping up my 3-part blog series illustrating highlights from Felix Kunze's workshop in LA. If you are just joining us, click below to catch up on the series!
Really Important Lighting Stuff pt 1.
Really Important Lighting Stuff pt 2.
Photographers, before we delve in, I suggest reviewing my 11 tips of how to get the most of a professional photography shooting workshop. These topics run through my mind before I plunk down change for a workshop. It is wise to think critical before investing in your photo education.
Preface: Erwin Olaf Lighting Secrets
A buddy of mine attended a lecture by Erwin Olaf at RIT. Erwin is one of those rare photographers successful in balancing a commercial and fine-art career well. In the audience, someone asked him how he lit his images. Most academics would think question would be taboo in those kind of lectures, because the photographers generally wanted to talk about their craft or thinking, not their gear. Olaf laughed when he heard the audience groan. A professor stood up and was like "Well, uh, we don't usually ask…"
After Erwin Olaf finished laughing he said, "I usually light everything overhead as a key, then take a nine-foot octabank behind me at the camera to fill in the shadows to what I like. There, I told you, but good look making my images your own!"
This is really great to hear, as it drove home the great point that it wasn't just his lighting, but the concept, the styling, the color palette, his sets, etc that made his art. He didn't make the students feel like idiots asking a question. After all, they were there to learn. Olaf was a student once upon a time, too, and understood the importance of answering the question, but more importantly, reminding them there is no secret magic button.
Felix was no different. He answered questions to the core, while emphasizing theory over f-stops and numbers. The workshop was far beyond the basics, which was exactly what I was after.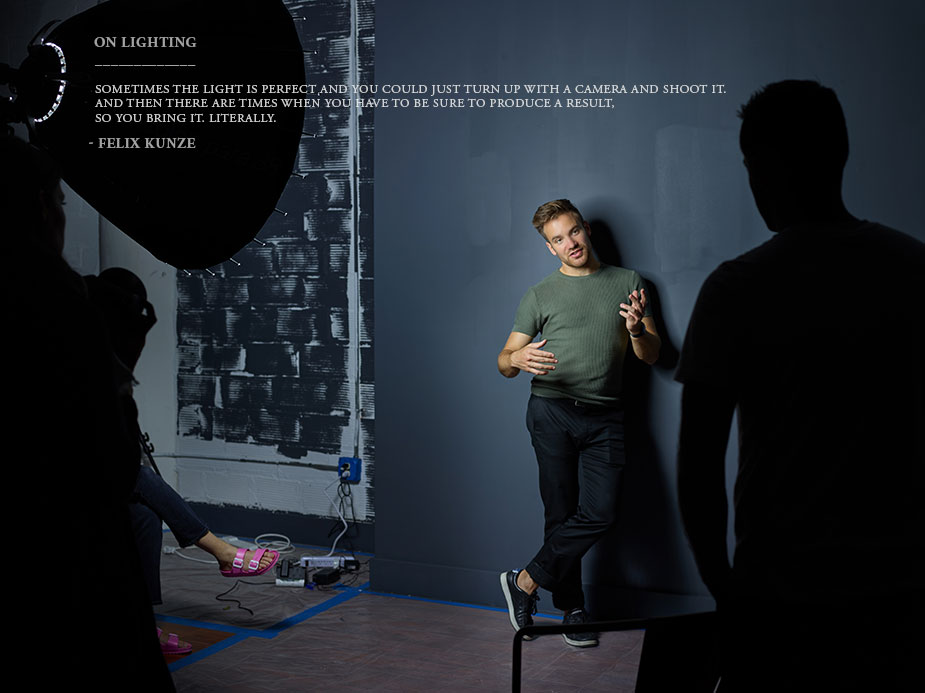 Phaseone 645 XF with IQ 260 digital back, 80mm at f /5.6 for 1/200 sec, ISO 100.
Here's the thing about this workshop: yeah, we learn a ton. But it is often the experience in itself yields rewards. Getting out of the sphere of influence, learning new things, meeting talented photographers and so on.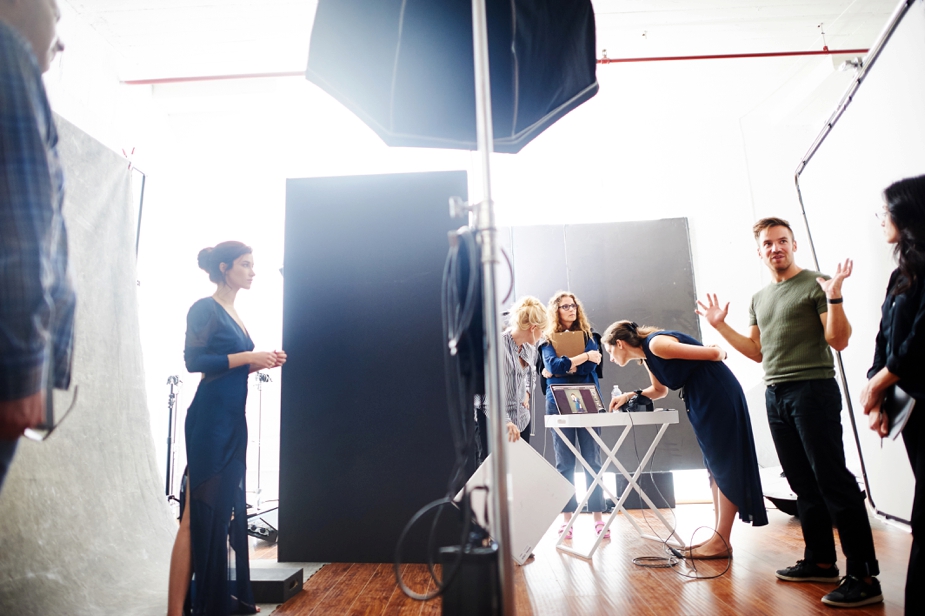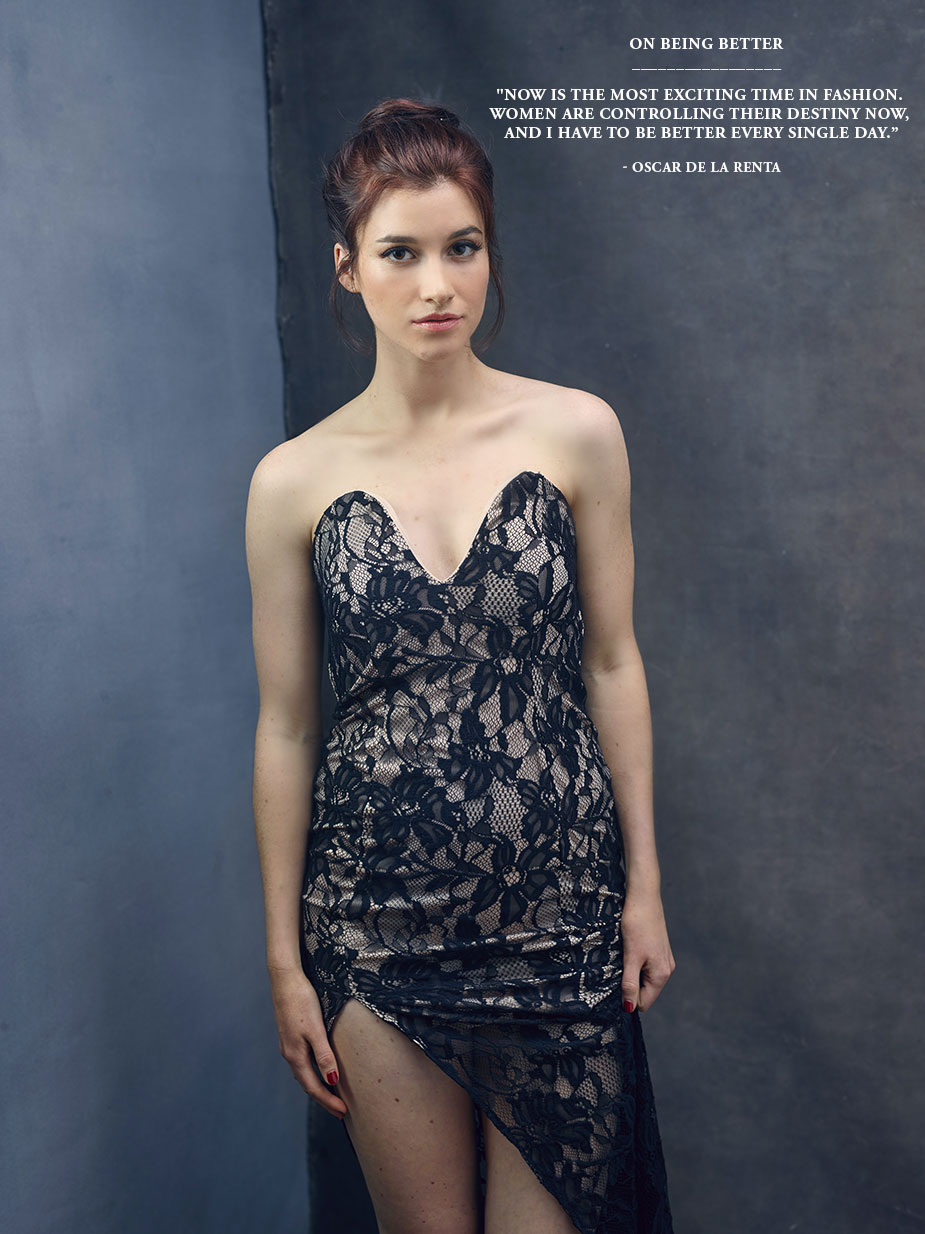 Phaseone 645 XF with IQ 260 digital back, 80mm at f /5.6 for 1/200 sec, ISO 50.
Five Things I learned from Felix Kunze
Without going into great detail (not giving that away for free), I'd like to share five things I learned from Felix:
1. Creating light in a studio is that looks "natural" isn't easy. "Messy" light can turn an otherwise textbook perfect lighting setup into something more interesting, more "natural / realistic." Scrims, V-flats, large soft-modifiers are among the tools that many photographers use. Using them indirectly (bouncing light off them lighting yields) can create new solutions to lighting challenges flattering for all.


2. Pose with a leg up. If you look at many of the Greek statues in museums, the subject often has a shifted weight to one hip. A small apple box can go a long way to create natural posings that don't look as "stiff."
3. Creativity = solutions to problems. Never thought the side panel of the Photek Softlighter was useful for much… but it helps to create beautiful soft wrap. Need proof? If you are shooting with an assistant, study the light on their face from holding the light. It often rewards with a new understanding of the effect of the strobe with this unique diffuser.

4. Stay consistently cool. Not only watching Felix remain cool under pressure, but he also smart enough to measure the cool light temperature for his strobes as well. For example, not all diffusers reflect light in the same way, some are warmer. Some are cooler, some reflect warmer light at a given 5500K light output. For example, to match the same light with two modifiers, (the Phototek vs the Elincrhom Octa), he will often use a 1/4 CTB on the Elinchrom to match. Details, details are important at this level.
5. "Point light in front of the model." Forehead slap! Don't know why it took me this long to figure out that is the optimal direction to feather soft light. Trying to describe how to feather the light in just the correct manner to my assistant has always been a challenge as a primary shooter. Now I feel I have a brand new words: IN FRONT, that way the softest part of the light is feathered on the subject in a painterly fashion.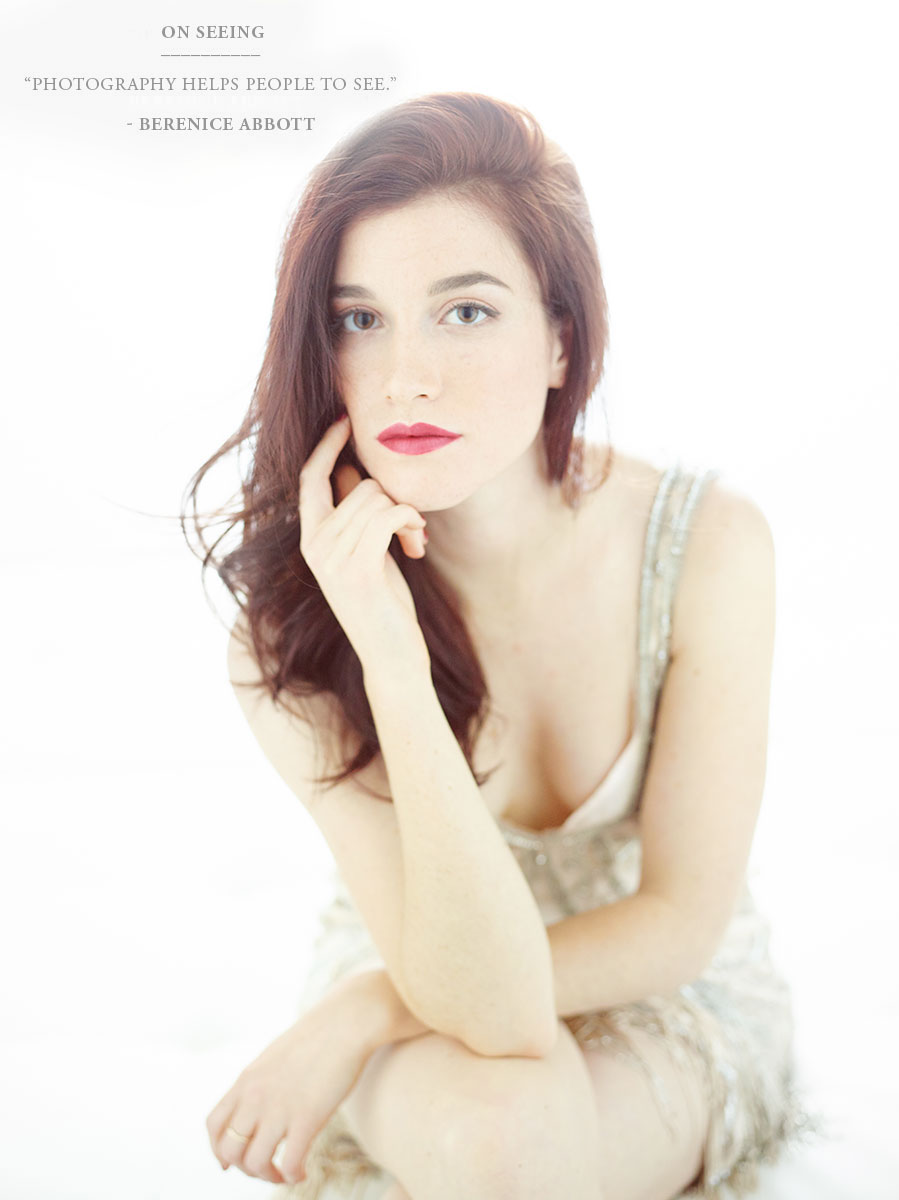 Phaseone 645 XF with IQ 260 digital back, 80mm at f /3.5 for 1/200 sec, ISO 200.
As with any review, I don't give loads of praise without giving good constructive criticism.
PROS
Focus on lighting philosophy
Great food!!!
Talented staff / model / team to work with
Well organized, on-time
Inspiring downtown LA studio space
Questions answered throughly
Small class size (6)
After hours hangout was a highlight for me
Post production topics covered, too
CONS
Limited time to "test" knowledge learned in the workshop
My one suggestion would be sure to "test" student knowledge during application in a new scenario. I feel this would iron out any knowledge creases. Lapses in critical thinking can happen while excited about the overall learning experience. Then when needed to apply in a different situation on a different day, knowledge can slip away, reverting to old standby approaches.
In sum, advanced lighting photographers in search of new lighting approaches, I would highly recommend attending a workshop taught by Felix!!! A big special thank you for all the staff and team that helped make this workshop experience happen!
CREDITS
Model: @avalonleigh
Styling: @ericahoward
Hair/MUA: @ginaribisi
1st asst: @mrmorichards
PA: @meraiphoto
Extra Credit
These days I find myself changing lots of diapers. In fact, blogging this series, I've managed to plug in a pacifier into a three month old about 150 times. The bonus is I am able to practice a few new lighting skills on a cute subject: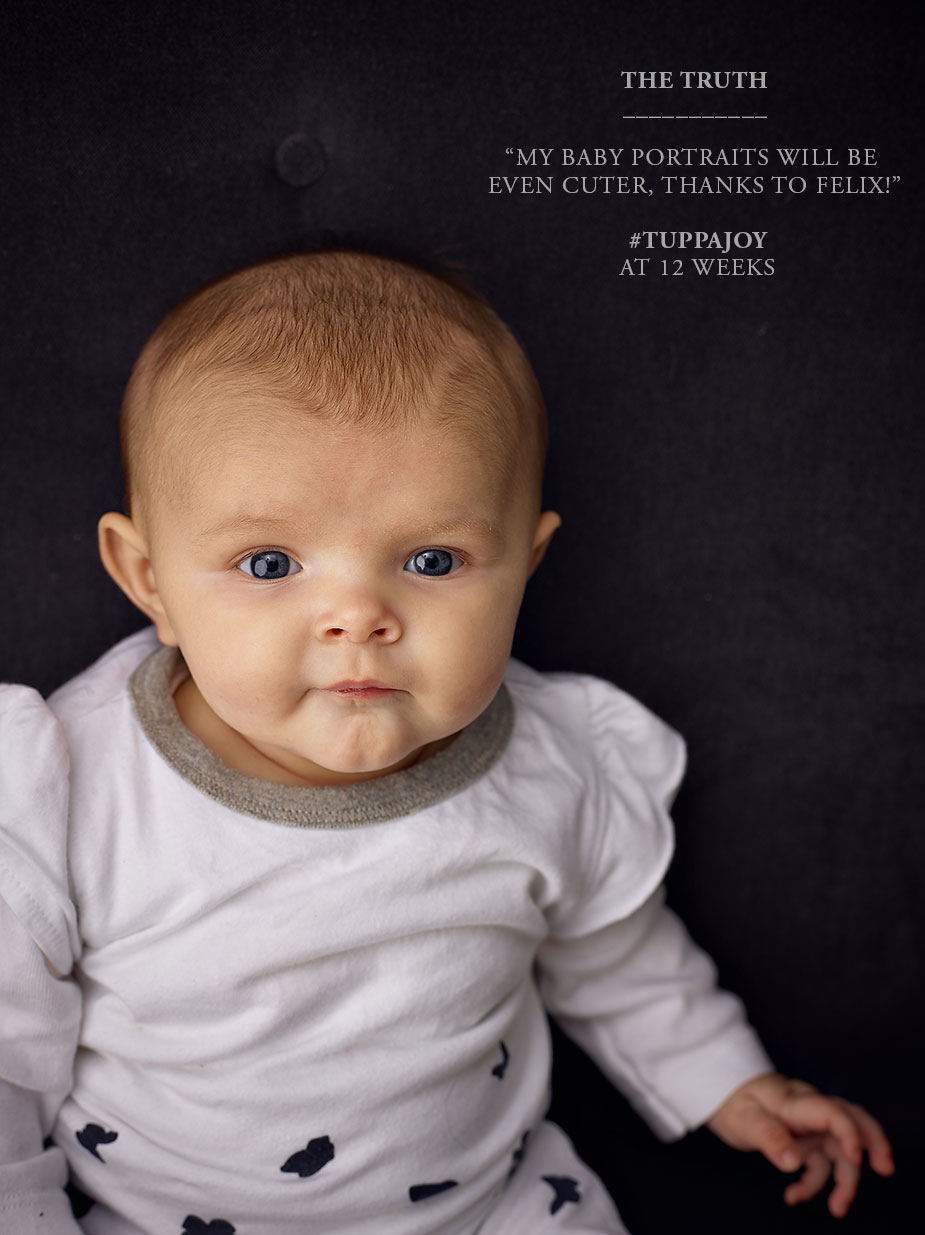 Phaseone 645 XF with IQ 260 digital back, 80mm at f /6.3 for 1/125 sec, ISO 50.
Looks almost daylight, but not. Subtle fill from above helps to fill in shadows the way our eyes would naturally see them if light was above (note the catchlights):