Let's Celebrate: Curly and Escapé
In the end, life matters most. Parent, child, or animal. The loss is often no different.
Last weekend, I was notified of the loss of two subjects in my creative work: Curly and Escapé (pron. es cahp é), creative subjects for my personal work. These two subjects were important to me in three ways: 1. They offered me an opportunity as an artist to explore how my work would become in my home state of Minnesota 2. They educated me on the process of animal husbandry and the tradition, culture, and personal significance in raising these animals, 3. They made me laugh at animal antics and relish in getting dirty.
A glimpse behind-the-scenes photos showcase the talents and energy of their owners / Moms :



Curly in her pasture in Fergus Falls with owner, Karen (left) and Escapé (pron. es cahp é) in Sauk Rapids, MN, with her owner Tracy Scapanski (right).
Curly's Mom lost her human child at age 24. Escape's Mom is currently 7 months pregnant. While they both morn the loss of their own animals, connecting them reminds me that life is super fantastic!
When you hug something with hair, it's not much different than hugging something with fur or fuzz. I feel the human compassion and warmth the same. As any animal lover knows: they are the same.
Photographing animals is not much different than people. Warmth, matters.
Divine Bovidae
When we typically think of these animals, we think of their utilitarian nature: warmth. Wool keeps us warm, even when wet.
I hope both of these creatures rest in peace knowing tears of loss won't deter the warmth.
I am excited to preserve not only their wool, but memories, in an upcoming project… think limited edition fine-art book with artisan felted wool-sleeve.
Curly and Escape were among the bovidae, members of the goat and sheep animal family. And both played an important role in my development as an artist years ago. These two were among my earliest subjects which I still keep in touch with today.
Why is this important? Knowing our roots today helps us understand where we came from.
Art helps us remember this identity. And reminds us laugh, too.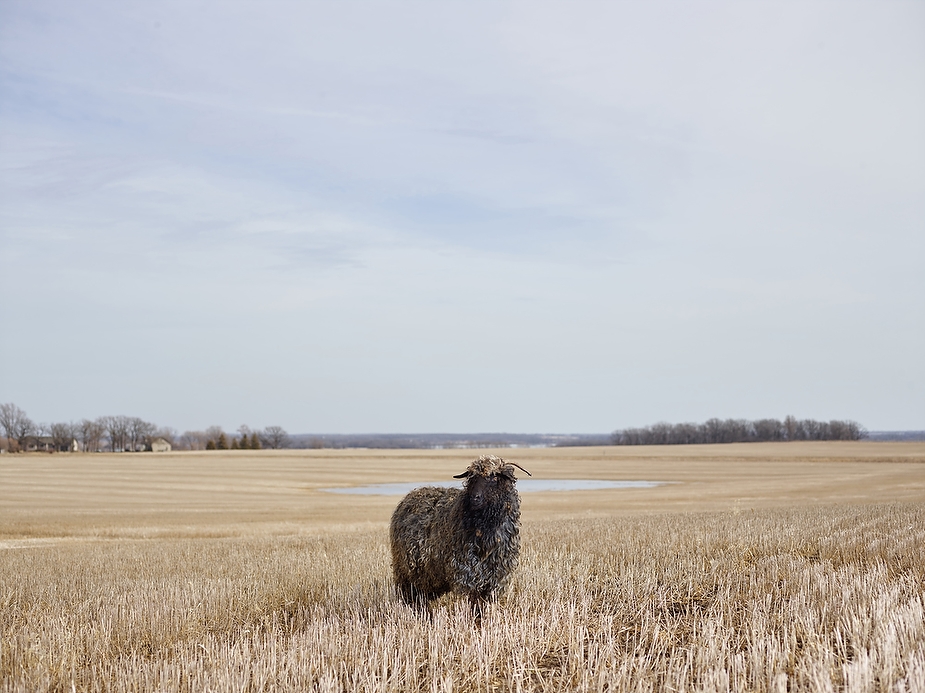 Curly, Fergus Falls, Minnesota, 2015, archival inkjet on rag, 37 inches x 50 inches (ed 2 of 3).


Curly, Fergus Falls, Minnesota hangs in the North Dakota Museum of Art in May 2017 (left) and Ecce Gallery's Newvember group show in November 2016 (right).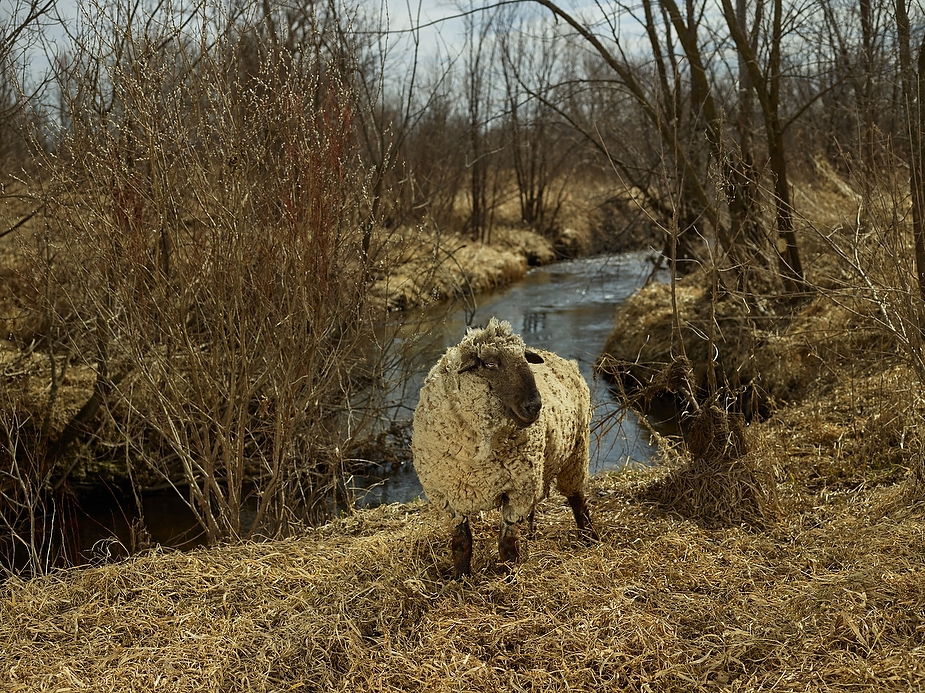 Escapé (pron. es cahp é), Benton County, Minnesota, archival inkjet on rag, 20 inches x 24 inches (ed 1 of 10).
The same work on display at the Museum of Modern Art, Georgia (the country, not US state) as part of Fauna curated by Tina Schelhorn, May 2017 (see red arrows).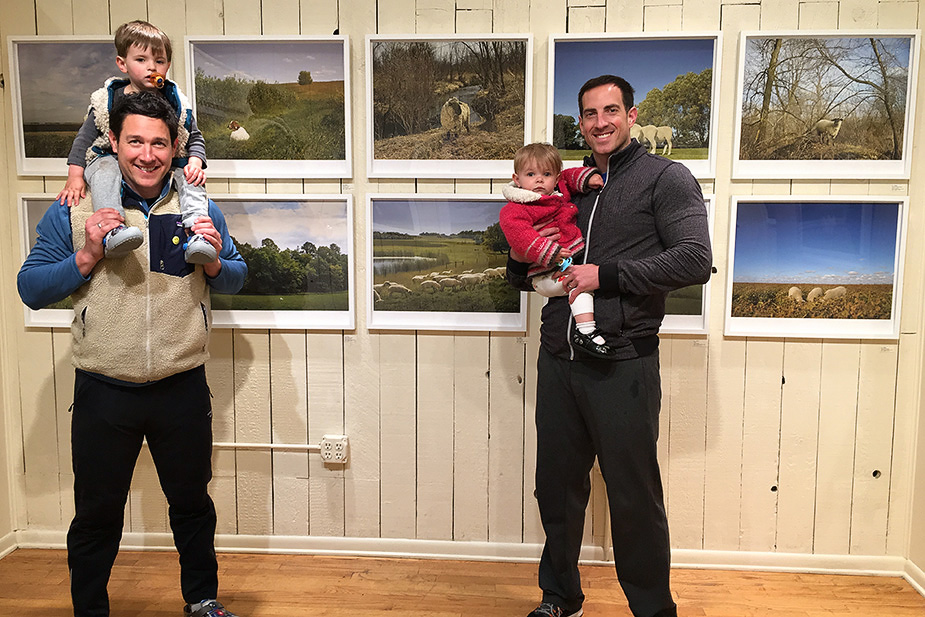 My brother and me with little ones at my solo exhibition, "The Unchosen Ones… Out to Pasture", now through May 27 at Gallery 360 in Minneapolis.
I find it ironic both Curly and Escapé share one thing in common: they are two animals that just wanted to get to the other side of the fence.