National Geographic dream come true


On Friday, I visited the headquarters of the National Geographic to proof images for the November 2017 issue (photo left by Giovanni Savino).
Talk about a dream come true.
Eek!!!!!!!
The culmination of my projects, The Unchosen Ones and Out to Pasture, will circulate to a readership of over 6 million global viewers. All from a project created in my home of Minnesota. And my son and brother, and dear friend, Giovanni Savino, where there to be apart of the experience to meet photo editors and mentors I've had since I was a kid.
The series began from a five-year project, Divine Animals: The Bovidae, an investigation of my ancestral roots in Norway, Iceland and Germany. I've long been inspired by the composition of light in European landscape paintings.
After moving in Minnesota, I wondered how I could continue this project in my own home state? I moved around a lot growing up, which made me think of roaming animals and roots. The local tie-in, for me, happened when I encountered animals at county fairs. Seeing them showcasing reminded me of the ways human shape animals' evolution. The project got its roots when a friend of mine, Scott Stebner, and I were talking about a favorite 2006 movie, "Talladega Nights: The Ballad of Ricky Bobby," about a high-ranking NASCAR driver who comes to question his dedication to winning at all costs. "If you ain't first, you're last," says Bobby's father, played by Gary Cole. That kickstarted the project idea. Then through the support from a Minnesota State Arts Board grant, I traveled to 10 different county fairs in Minnesota in 2016 as the first part of the project, then created an environmental portrait of the animals in their home as an ancillary project.
Together, 10 pages of my work will be published. Whew. Big dream come true.
And to think much of the seed that was planted by my National Geographic geography student intern director and news editor was, David Braun. That was back in May 2000. He gave a delightful behind-the-scenes tour of National Geographic HQ showcasing the history and culture which I will never forget. Here we stand next to a plaster bust of Gardiner Greene Hubbard, founder and first president of the National Geographic Society in 1888. Here we are: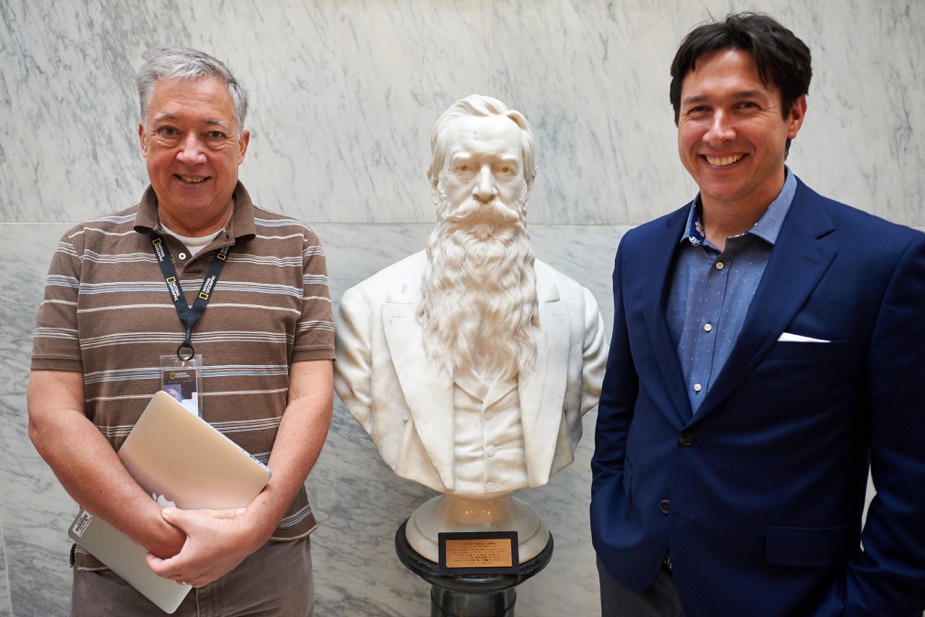 (photo by Giovanni Savino)
In my upcoming first art monograph, "The Sheep and the Goats," published by Kehrer Verlag and available starting November 2017, a friend of mine, Stuart Klipper does an interview with me in the back of the book. He asked an important question which I return to in this blog post: "How much has geography directed you as an artist?"
My answer: Geography has influenced my progression as an artist. Place matters. Geography is about how place shapes people and people shape place. I see it in how herding animals have shaped the ecological landscape impacting land-use issues in a grid system. It is important to understand that landscape is a human construct.
Back to the tour… standing by my side is my photo editor, Jennifer Samuel, and my digital production guru, Bill.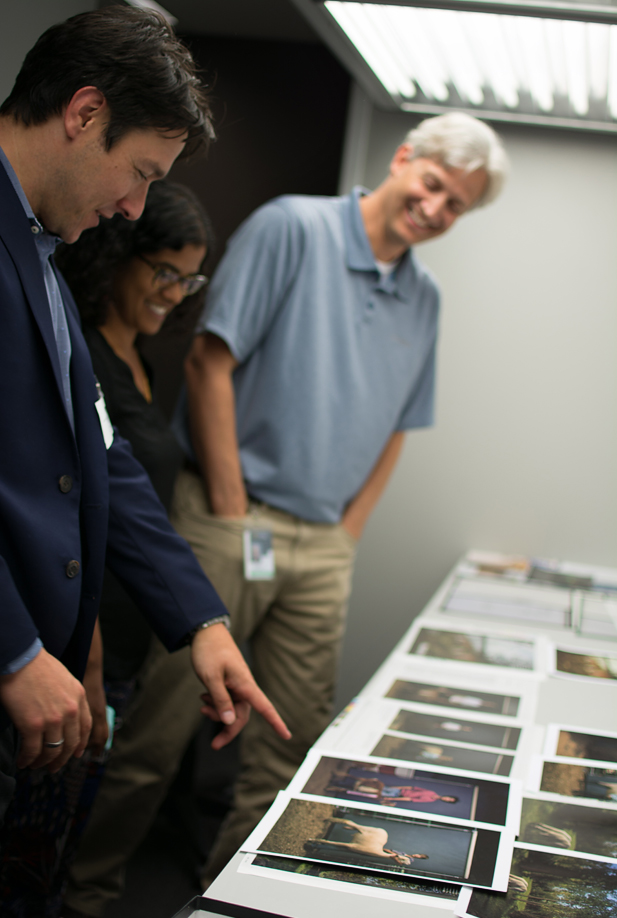 (photo by Giovanni Savino)
As a small token of appreciate I gifted them both their choice of print from the series.


Sharing favorite locations and memories on the globe in the boardroom at National Geographic with my brother, Sean, Giovanni, David Braun, and my son (with his Minion). David Braun, my news editor at the National Geographic Society, explained the importance of finding a "shtick" in creating compelling photographic work back in 2000. I've kept that in the back of my head since.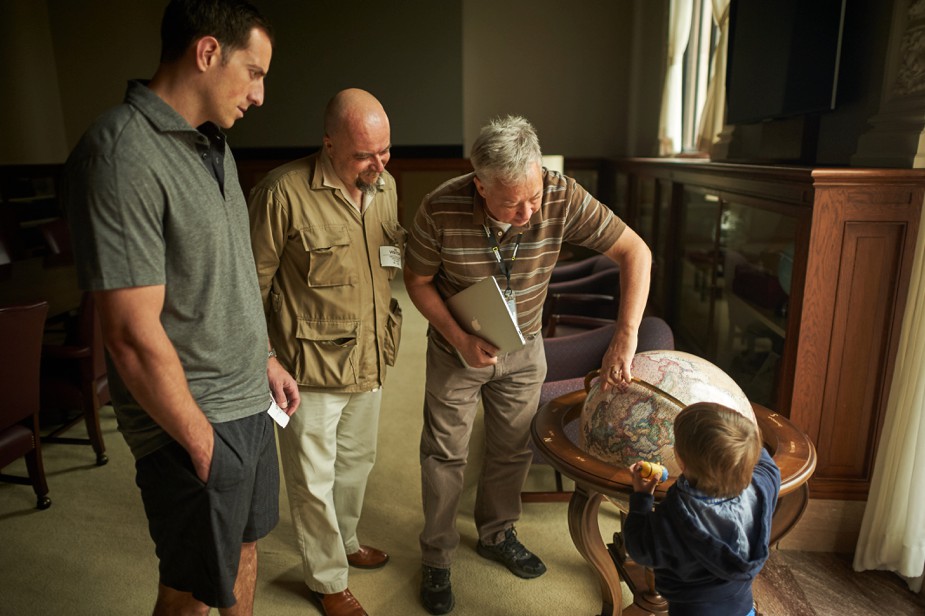 As a side note, we enjoyed our first movie together in an actual theater, "Despicable Me 3,"enjoyed by all.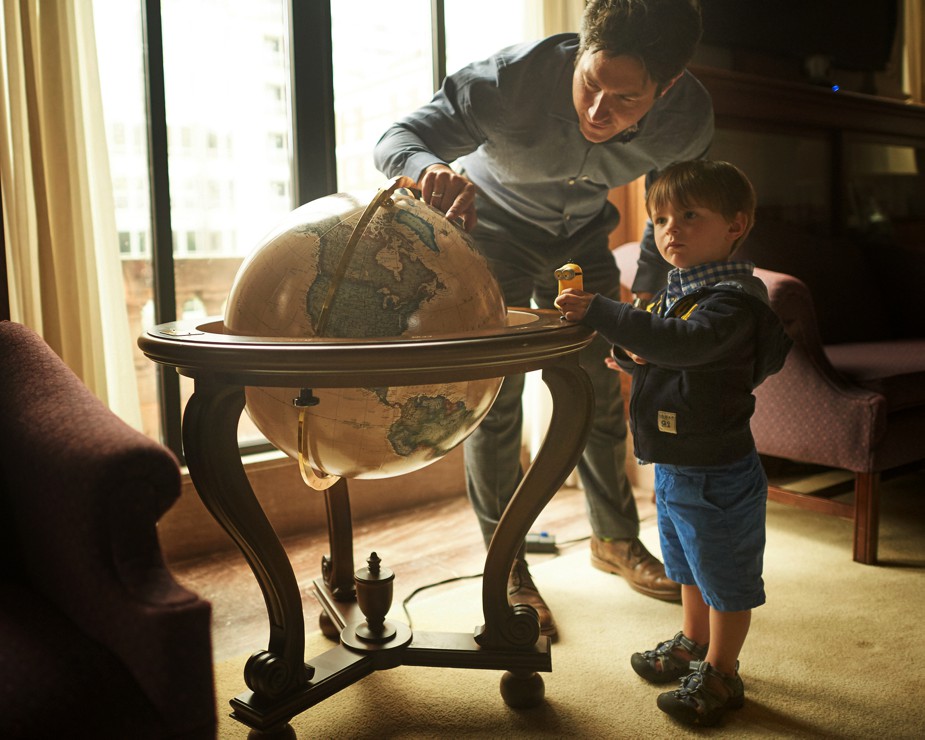 (photo by Giovanni Savino)
Personal discovery remains key to my work. I earmark time to develop personal work, which refills my fountain of inspiration. I plan and look forward to those opportunities each year. My desire to make art is a journey, not just a destination. Creative trips like this allow me the opportunity to recharge. I know my clients appreciate that enthusiasm and zest.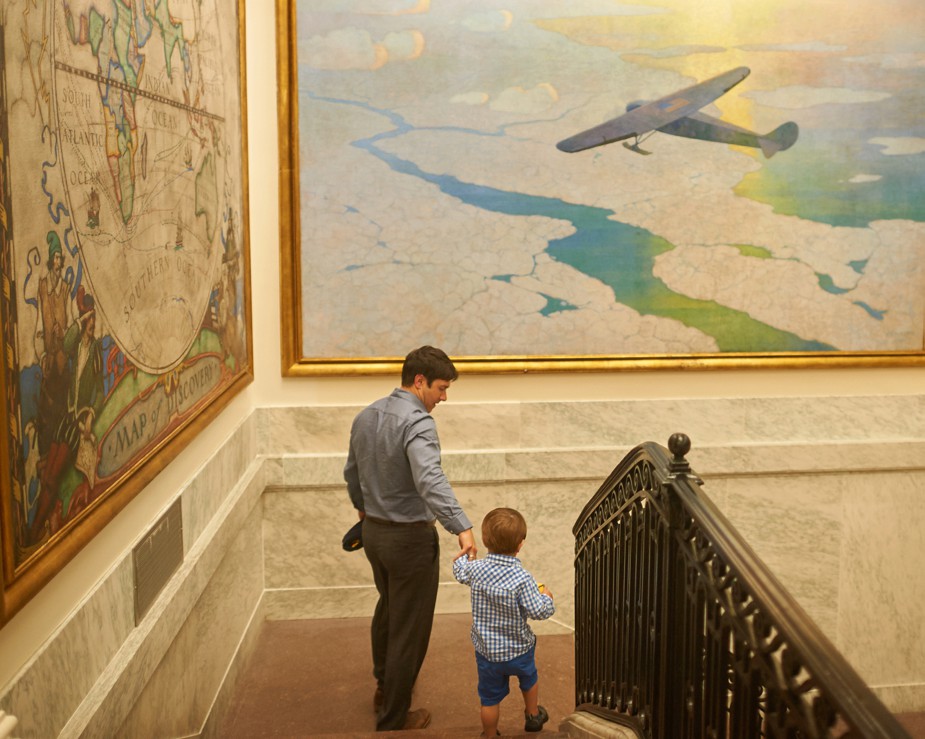 If you are interested in acquiring prints from the limited-edition series, click here to learn more.