An Inspired Ritz Carlton Wedding Album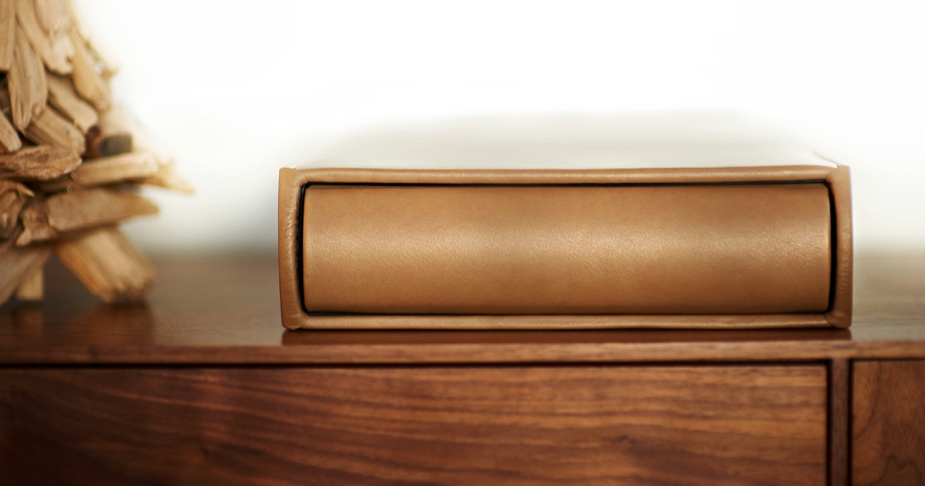 Can a wedding album be inspired by a piece of furniture?
Mine can.
Mario and Caroline's album from their Ritz Carlton Boston wedding looks uncannily similar to one of my favorite pieces of furniture in our home: our Hudson custom cabinet by Room & Board. Warm tones, inspiring designs, smooth texture. Something you can see, feel, appreciate… and share with friends and family.
Married November 22, 2014 and their album shipped today (that's 3 months, despite cute paternity distractions).
There's more. Sure the color is pretty darn close. And the craftsmanship, fine-tuned and consistent. Yet the album wasn't made in America like the Room & Board goods, I must admit. My goods are handcrafted in Italy (here's the skinny on the process). I'm pretty sure I was conceived in Amsterdam. That's another story.
Would this album make a fine centerpiece in a living room in Boston or Beirut? You bet!
Their finished album is sized 9.5" x 13" when closed. It features a leather cover with photo, gold embossing, and custom slipcase, to compliment the walnut wood cabinet. A smaller 8" x 12" album appears on top for size comparison (see below). The slip cover protects the album from dust, UV light, and moisture. What a perfect fit!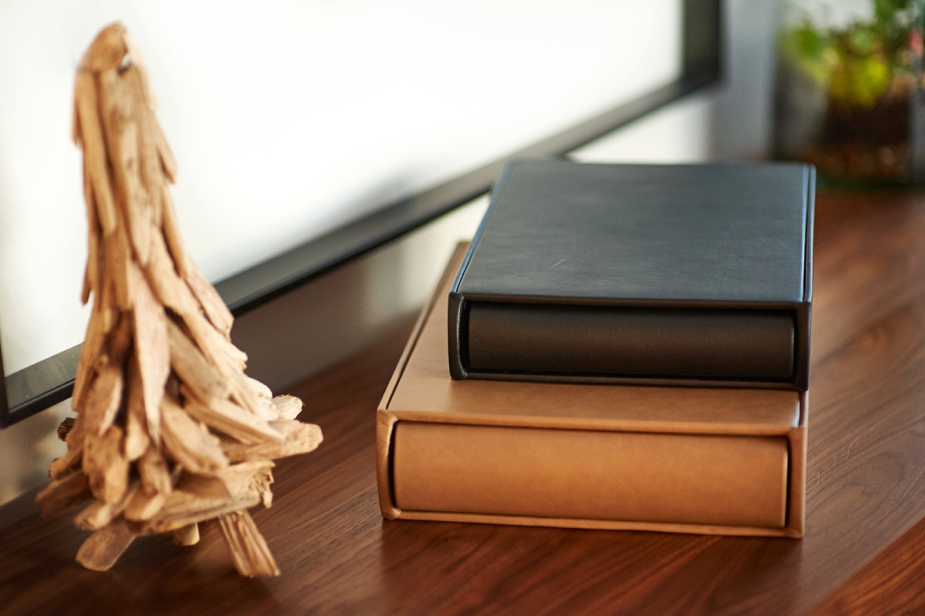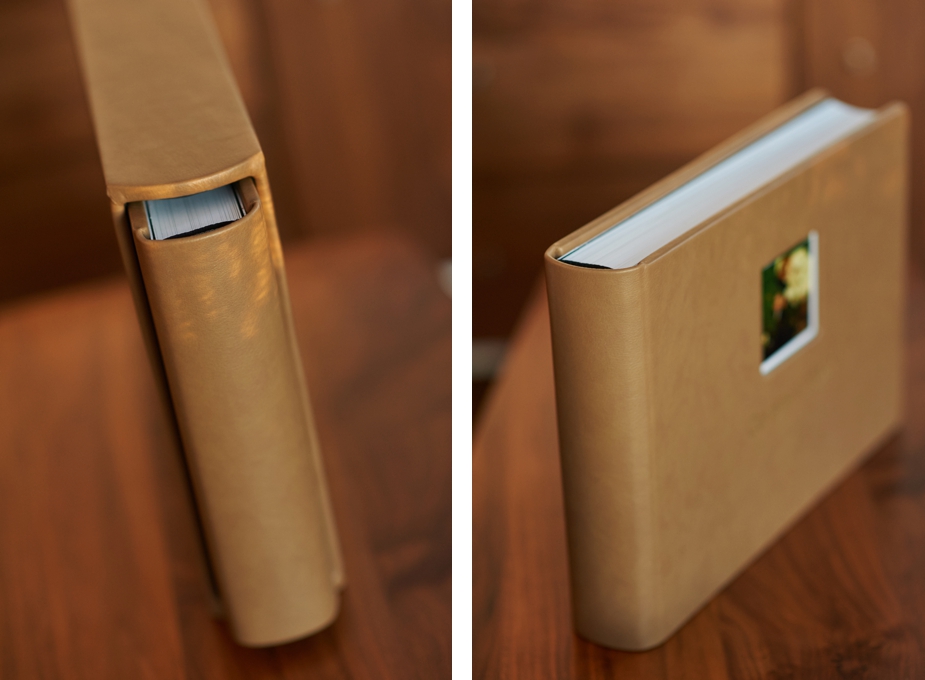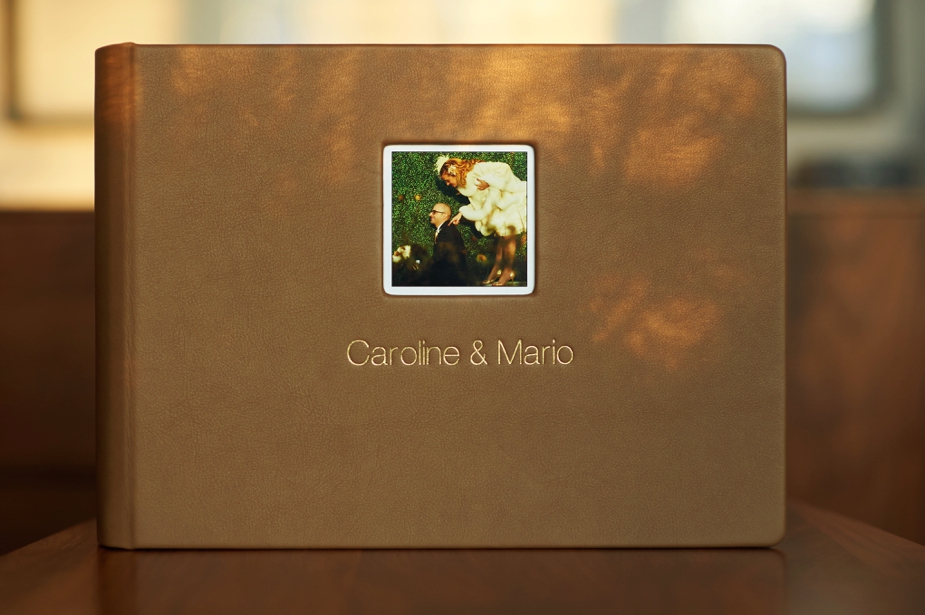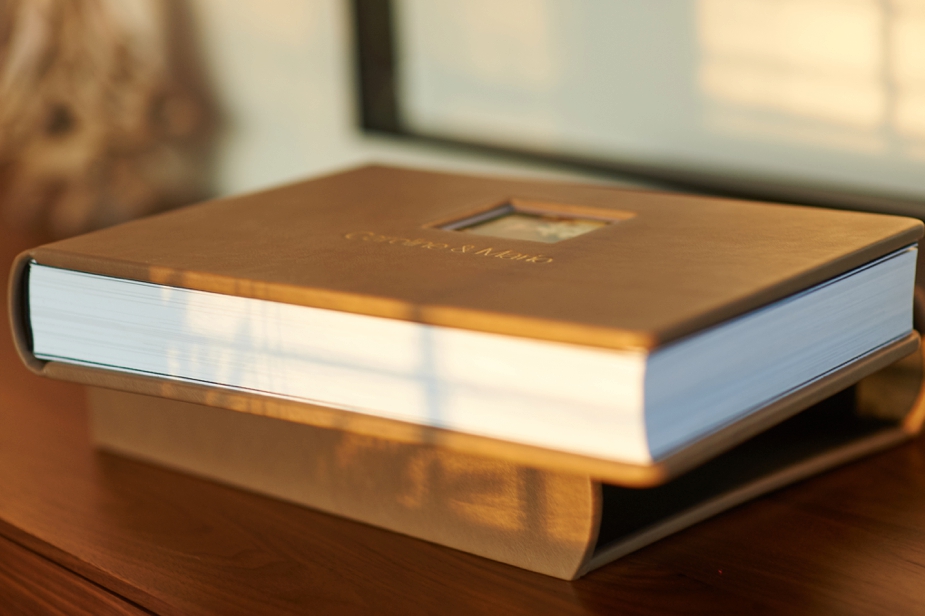 Let's take a peek inside… notice the warm tones in the Avery (the bar inside the Ritz Carlton), gold accented jewelry, and wedding details Caroline chose to adorn their day.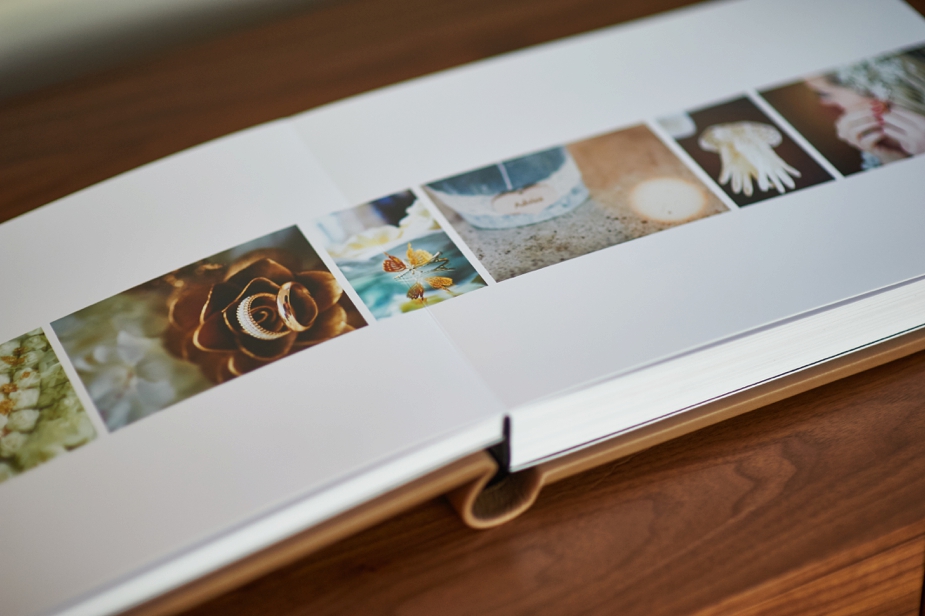 The photos during their Saint Cecilia wedding ceremony hinted gold along with the golden sunset to match the feeling!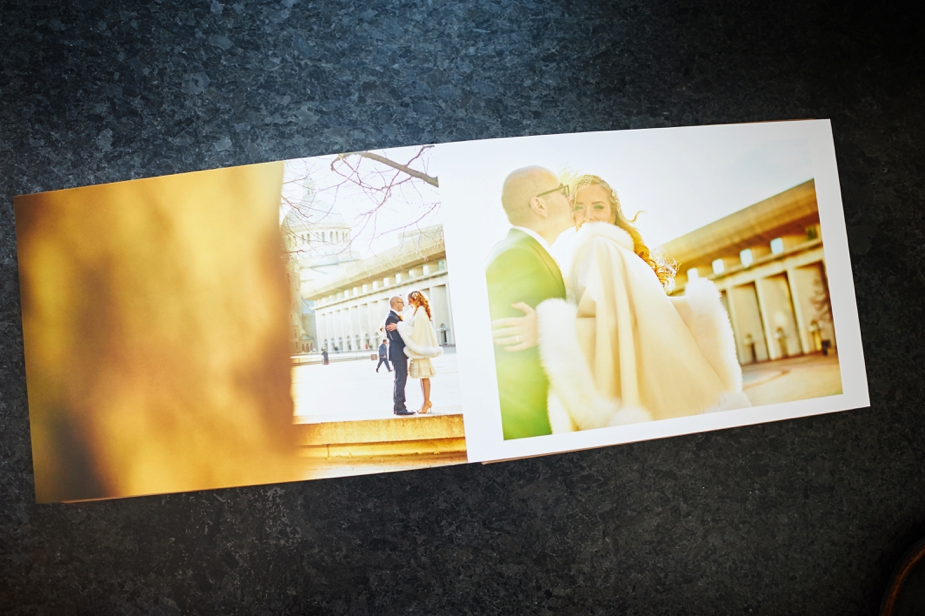 I love this series of images pre-visualized just for their album (meaning I thought about the visual story before clicking the shutter). Simple, warm, and endearing.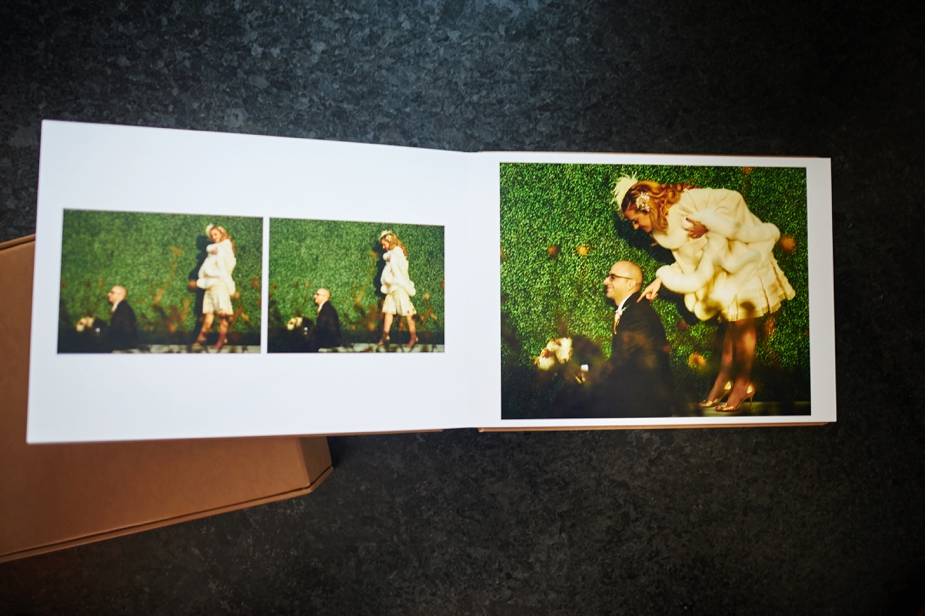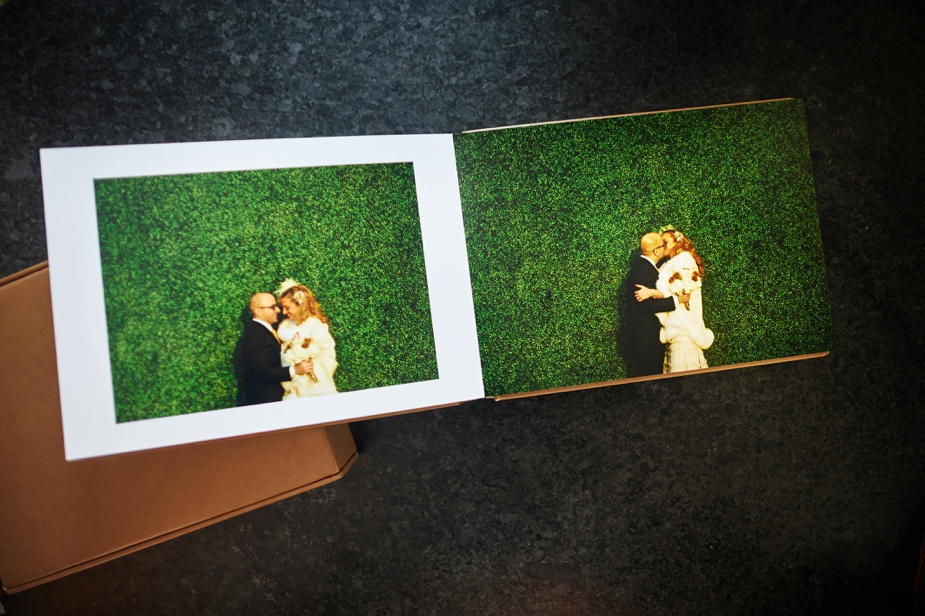 Dramatic, dynamic and full of detail: these bridal portraits were created very quickly with linger rays of light that shot through a penthouse place special to them. Vintage-feeling, Hollywood black & white glam. POW!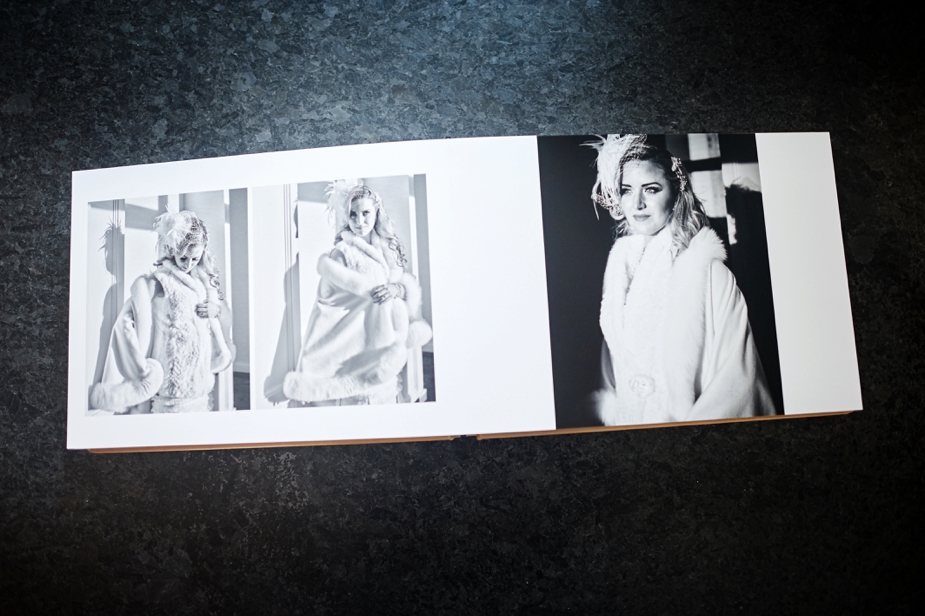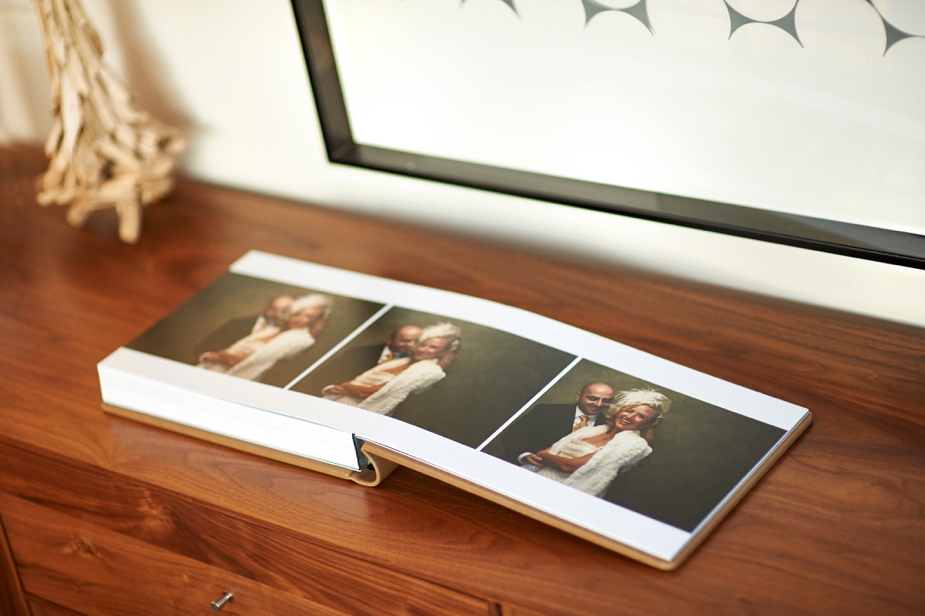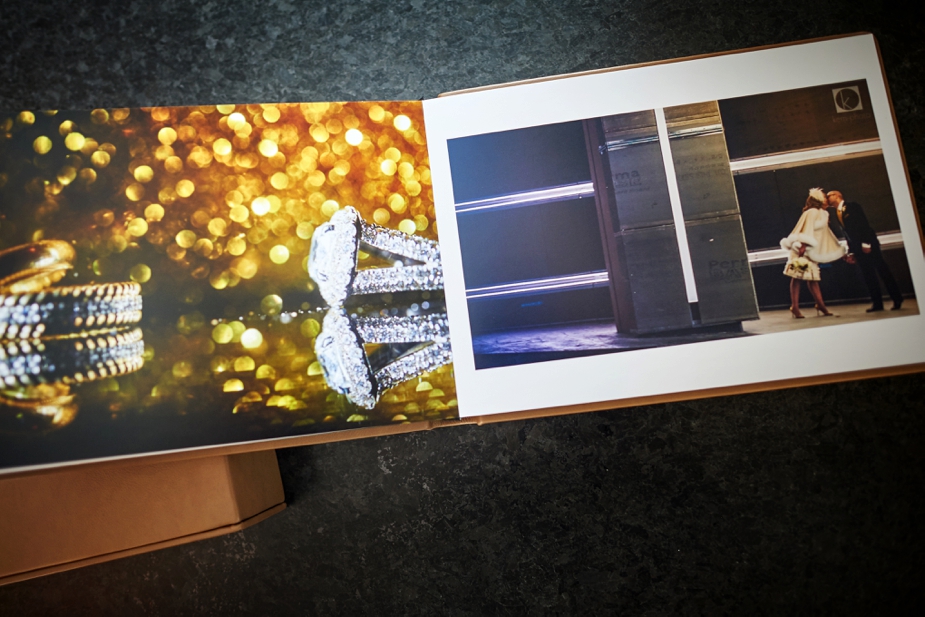 After flowers have wilted, the cake eaten, and music forgotten, in 50 years this album will remain an important reminder of Mario and Caroline's wedding day.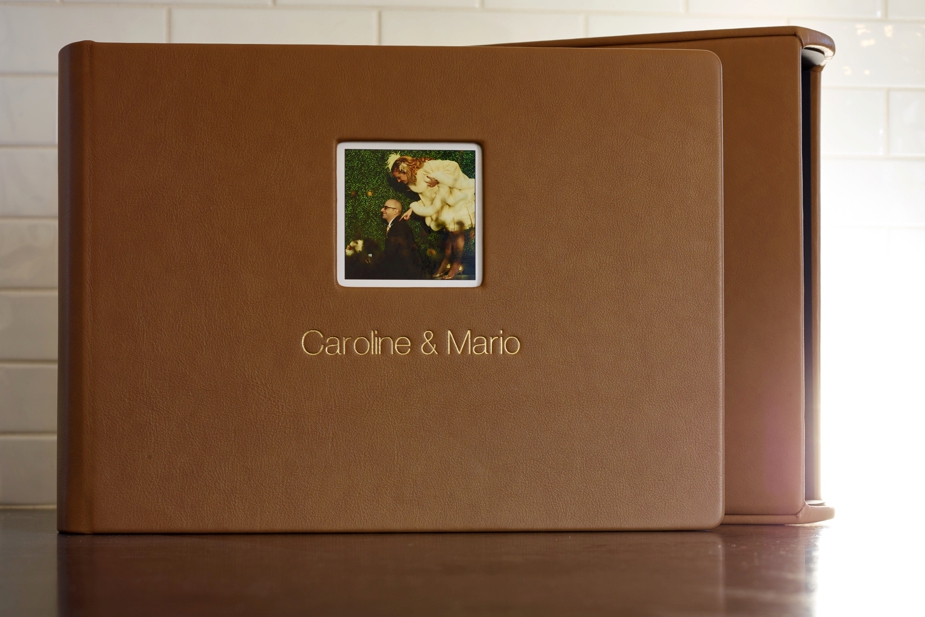 You might also like: