#WeAreAlpha v3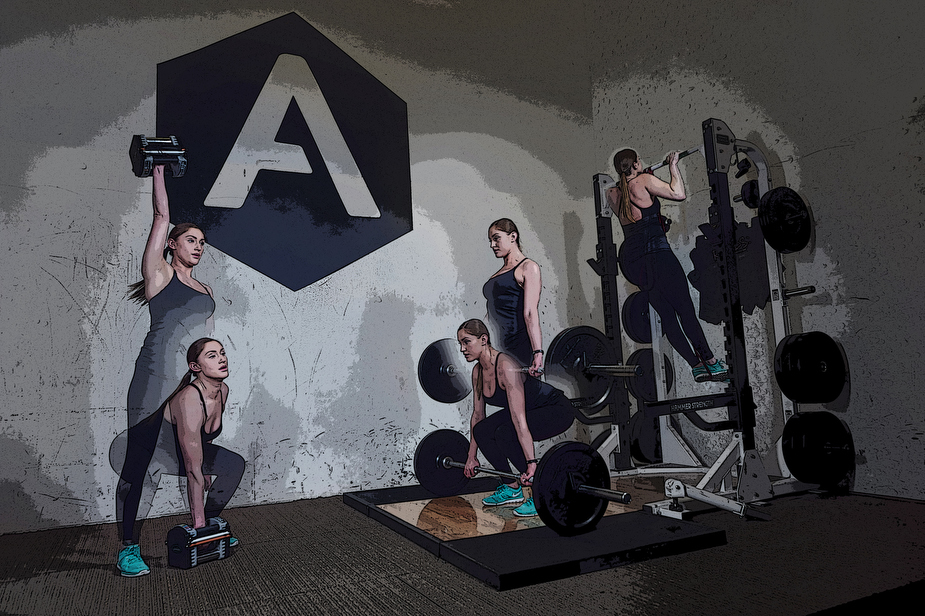 A typical metabolic conditioning #AlphaTraining workout, illustrated: 7 minute AMRAP circuit with One-Arm Snatch, Deadlift, and Pull-up.
If you are just joining us, click below to catch up on this series of illustrations CrossFit enthusiasts crave!
My goal for this shoot was to explain what we do on a daily basis with visual concepts, illustrated and ready for print in a glossy magazine. These images were created not under the direction of a client. The self-directed efforts showcase my abilities for future work.
Here's a glimpse behind the scenes showcasing two gridded strip banks to control the light and using strobes with a fast flash duration to freeze motion (I really do like the Broncolor Move 1200).
If someone didn't speak English, they could still understand the movements and be inspired. While video is often used to demonstrate a particular technique, editorial and print advertising illustrate complex movements with simple visuals. Boiled down the the essence, here are a few routines we love:
Brian Fox demonstrates the high box jump: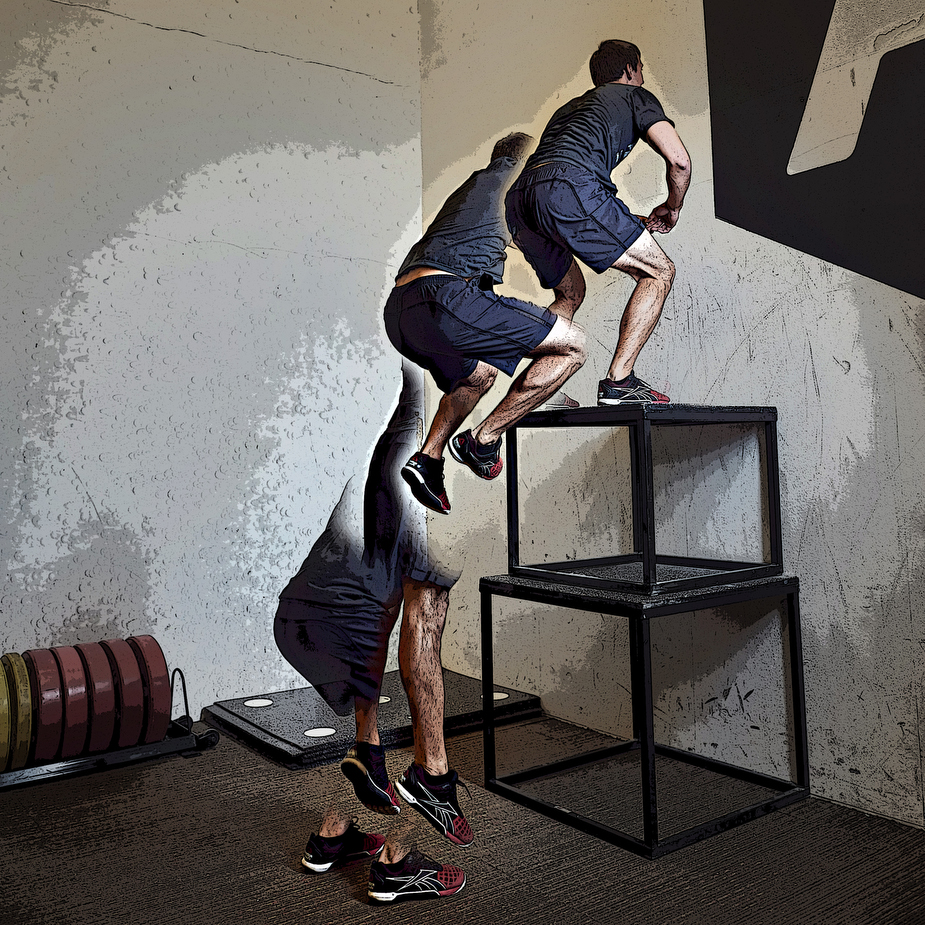 Rhett Ghaddes with impeccable technique on thruster reps with 185lbs.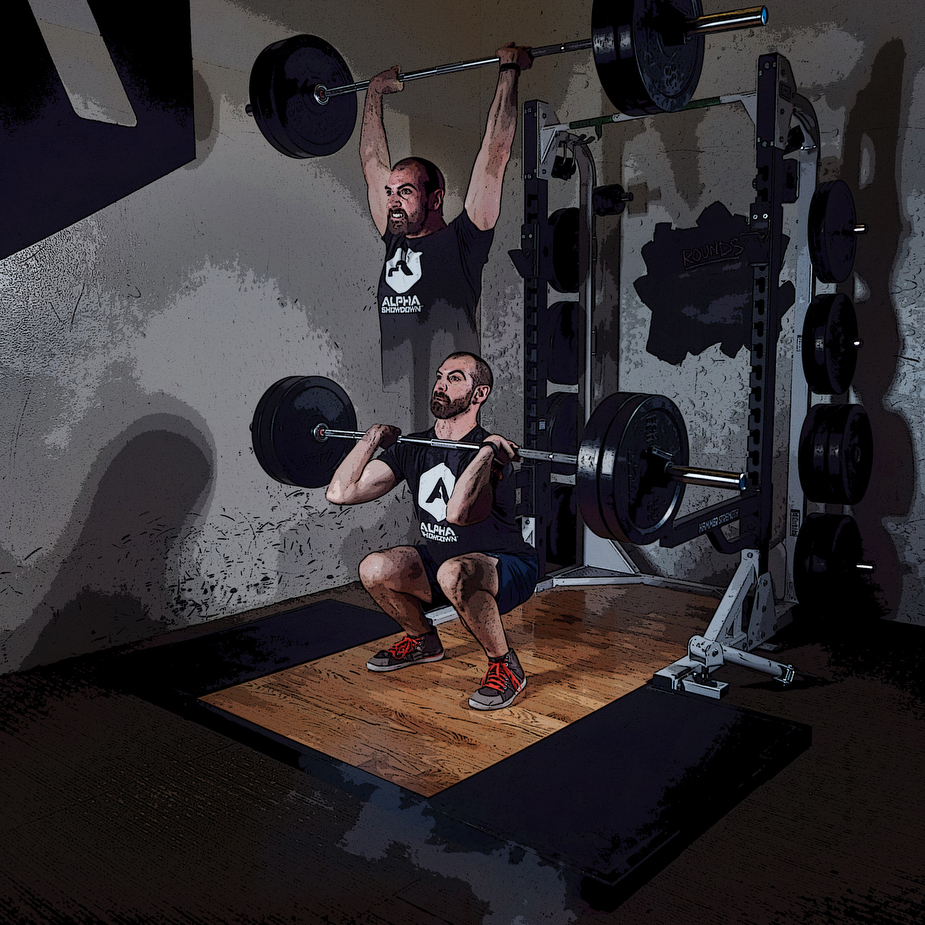 Behind-the-back clap pushups demonstrated by David Scherber.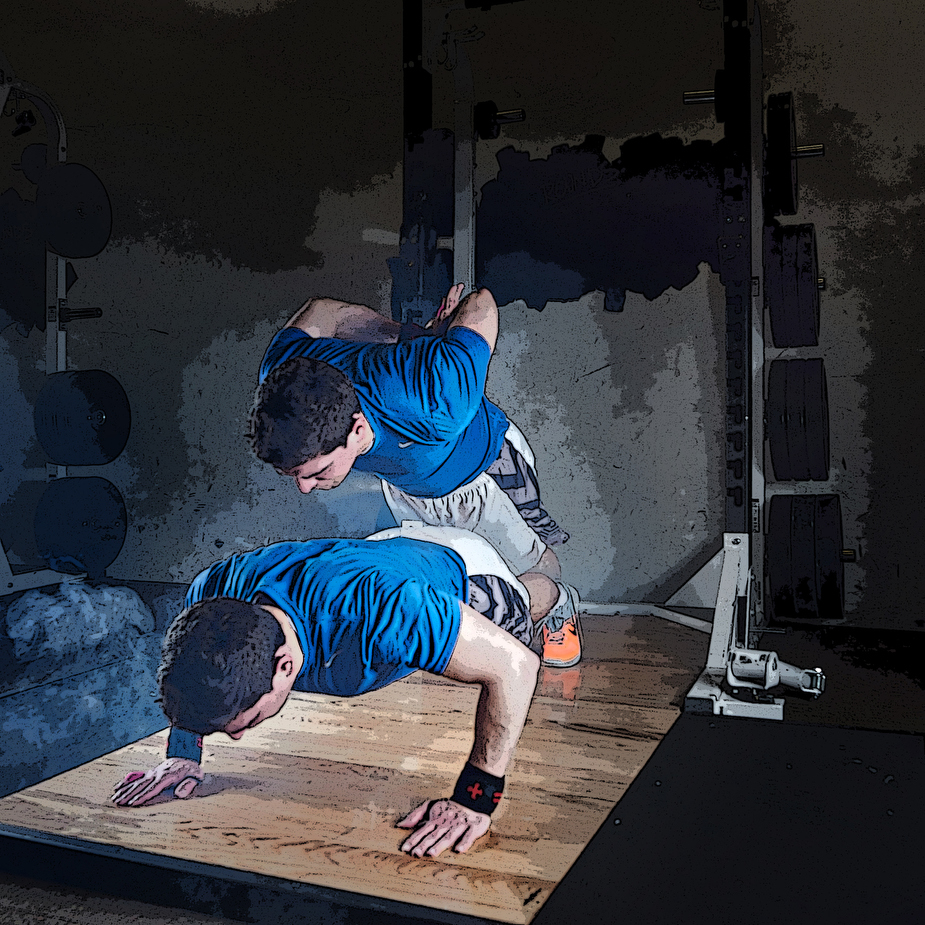 Handstand walks illustrated by Katie.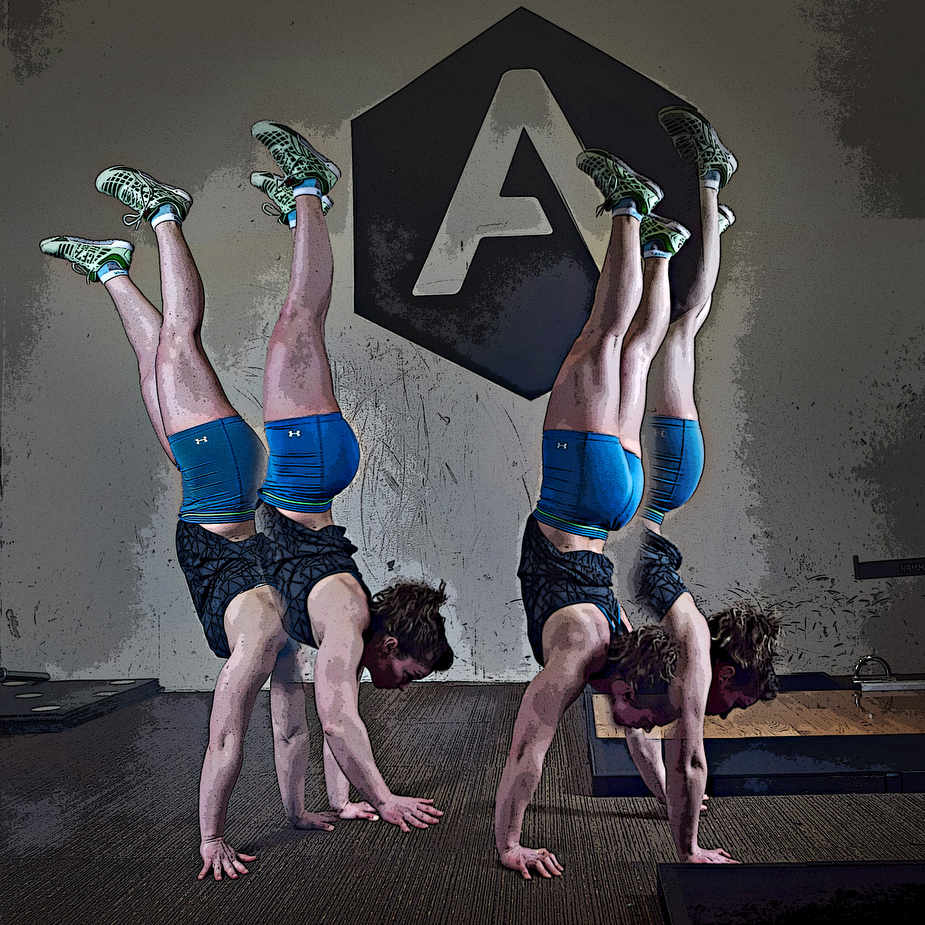 Muscle-ups mastered by Sean Kern: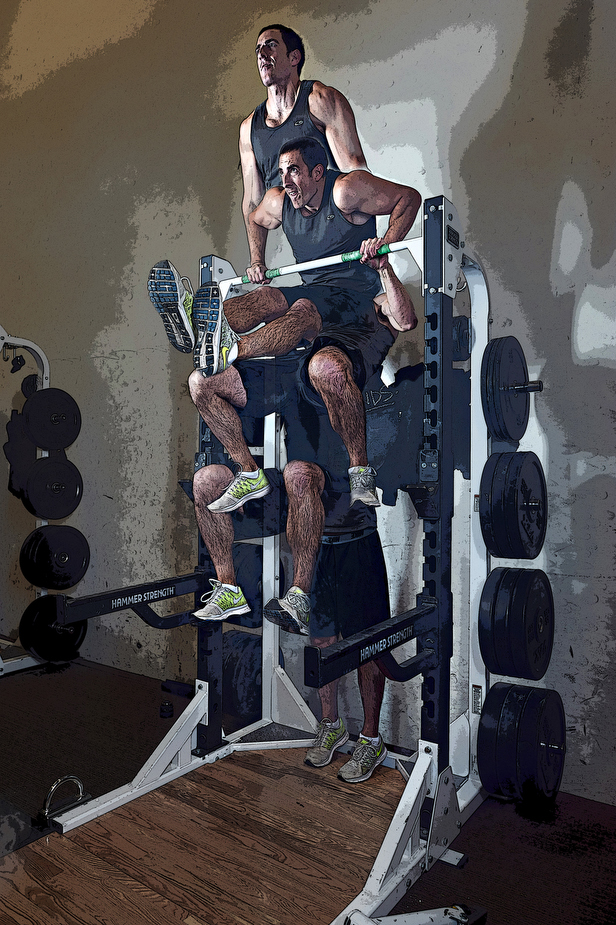 #LittleOK lunges, with 5-month-old in single arm (that's me & our son):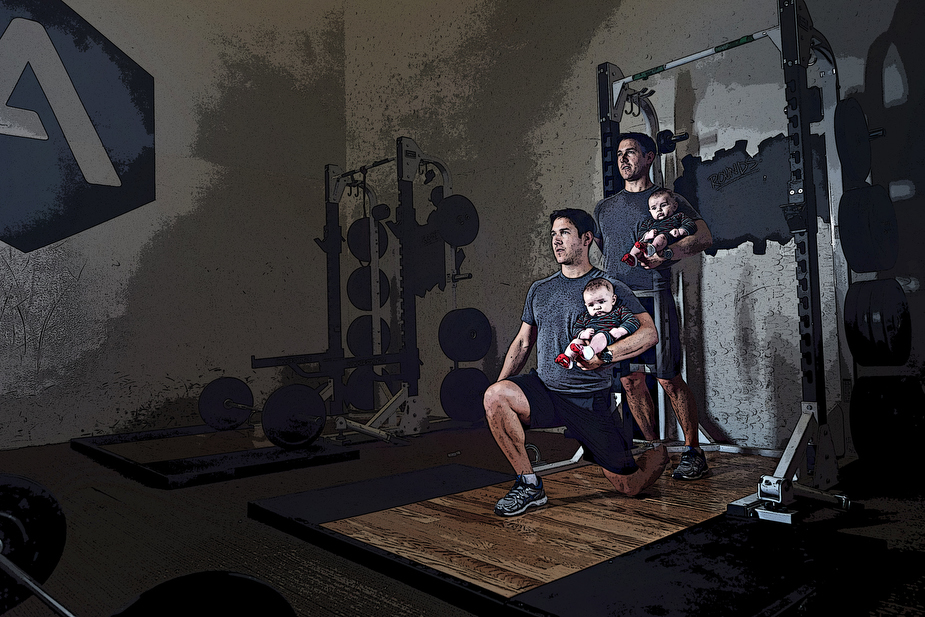 Emily showcases how to have a sense of humor (we all try not to take ourselves too seriously!!!).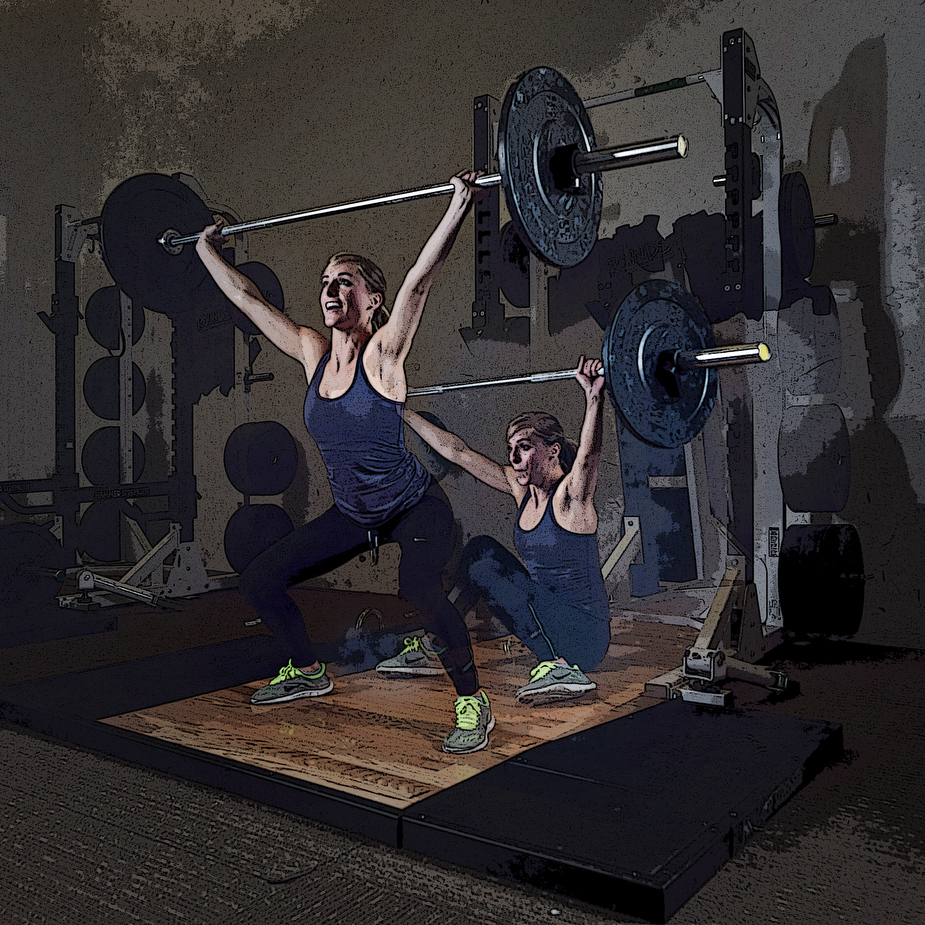 Thank you all for your patience in this personal project! Lots of love, RJ
Gear for this Shoot
Primary Camera: PhaseOne 645 DF with PhaseOne IQ 260 digital back
Lens: Schneider Kreuznach 55mm and 80mm f/2.8 LS lenses.
Secondary Camera: Nikon D700 with 24mm f/1.4
Main Power source: Broncolor Move 1200 L power pack
Main Modifers: Broncolor Para 88 reflector, Two 1'x4' strip banks with grids, beauty dish with white diffuser
Fill Modifers: Elinchrom 69″ Rotalux Octa Softbox